— -- At least 14 people were dead and another 17 injured in a shooting Wednesday in San Bernardino, California, when gunmen who were heavily armed and "on a mission" opened fire during a function at a center for people with developmental disabilities, police said.
Police believe two alleged shooters -- a county employee and a woman with whom he was in a relationship opened fire around 11 a.m. at the Inland Regional Center. They were armed with assault weapons and "prepared to do what they did as if they were on a mission," San Bernardino Police Chief Jarrod Burguan said.
Investigators were still trying to determine a motive, but have not ruled out terrorism.
"We have no information at this point to indicate that this is terrorist related in the traditional sense that people may be thinking. Obviously at minimum we have a domestic terrorist type situation that occurred here," Burguan said. The FBI later said that terrorism was a "possibility."
The suspects fled the scene and hours later, police found what they believed to be the getaway car in the nearby city of Redlands, California. When the car left a house there, they followed it and a chase ensued.
There was an exchange of gunfire and two of the suspects -- a man and a woman -- were killed. Early Thursday morning, police identified them as Syed Rizwan Farook, 28 and Tashfeen Malik, 27, respectively. Burguan said that they were in some type of relationship.
"I am very sad that people lost their lives," said Farook's brother-in-law Farhan Khan.
Police said that Farook -- who worked as an environmental specialist and had worked with the county for five years -- had been at a holiday party and training event for the San Bernardino Department of Public Health. He left the even early under and appeared to be "angry," police said.
The suspects were dressed in "assault-style" clothing and armed with assault rifles and handguns, Burguan said. One officer suffered non-life-threatening injuries in the shootout. San Bernardino police spokeswoman Sgt. Vicki Cervantes said earlier that the suspects may have been wearing body armor.
"There was some planning on this. I don't think they just ran home and grabbed these weapons," Burguan said.
Police were still investigating the vehicle Wednesday night, and what was believed to be a pipe bomb recovered was found not to be an explosive, McMahon said. An explosive device was found at the IRC.
Police detained a third suspect in a Redlands neighborhood after receiving reports that someone was jumping a fence, San Bernardino County Sherriff John McMahon said. But it was not clear if he had weapons or was involved in the shooting. Earlier police said that they believed there were upwards of three suspects.
The initial shooting at the social services center lasted for just "a few minutes" before the suspects fled.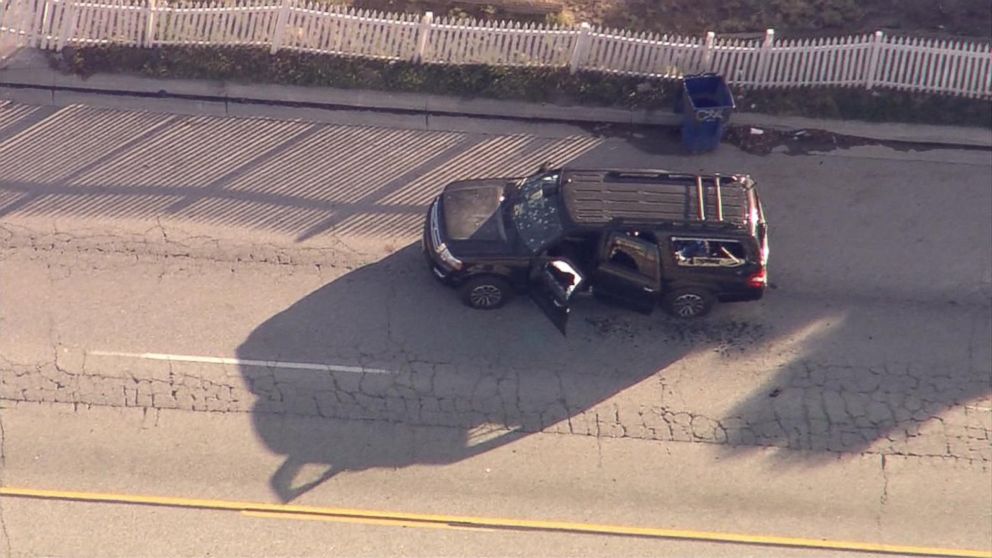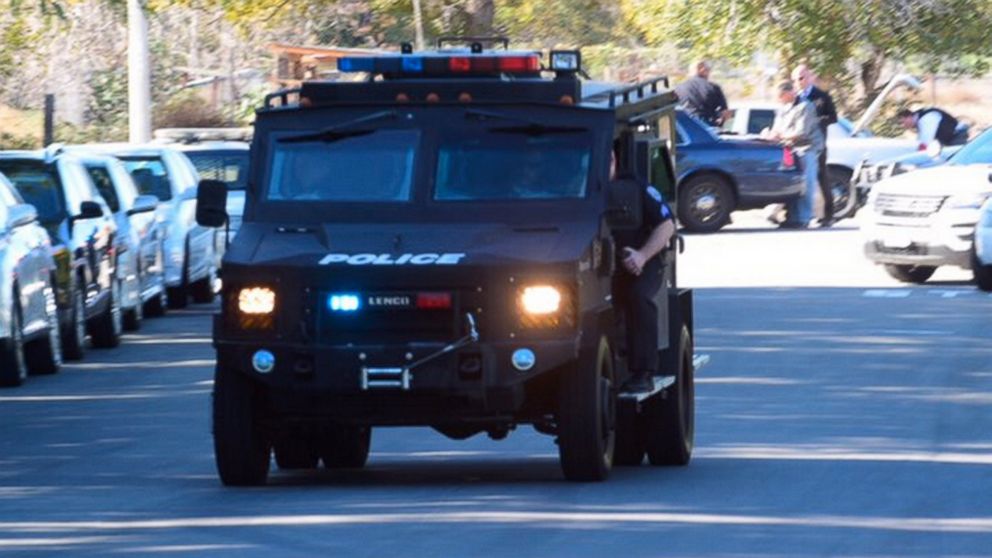 The majority of the casualties took place in one area of the "massive" facility that employs several hundred people, Burguan said. A lunch meeting was going on involving state and county employees as well as a number of organizations, he added.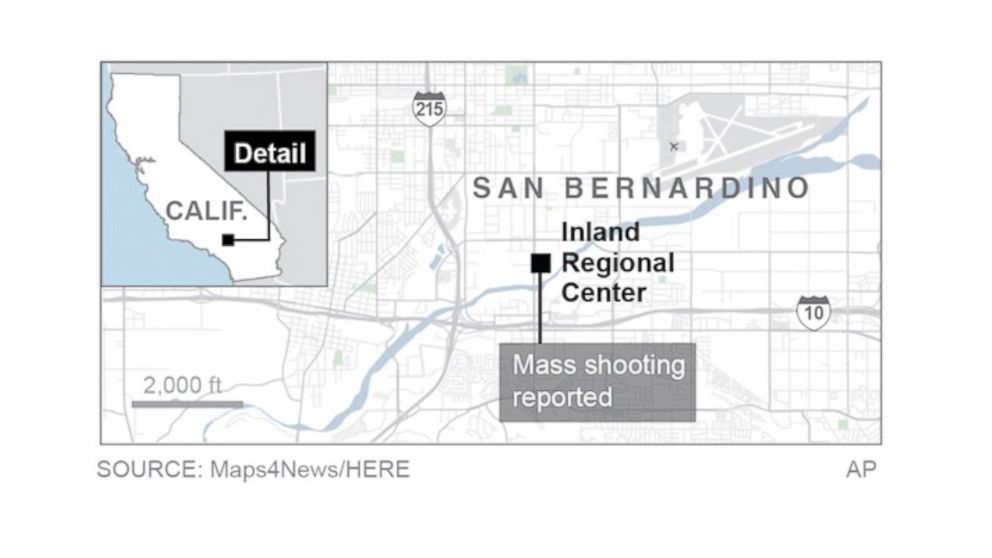 Five people were taken to the nearby Loma Linda University Medical Center, two of which were critical but stable, two of which were fair and the one who was still being assessed, according to a hospital spokeswoman. Six other people are being treated at Arrowhead Regional Medical Center, though their conditions are unknown.
Federal agents from the FBI, the Bureau of Alcohol, Tobacco and Firearms, the U.S. Immigration and Customs Enforcement Homeland Security Investigations team and the U.S. Marshals are all on scene providing support to San Bernardino County Sheriff's office, which is the lead agency in this active shooter response.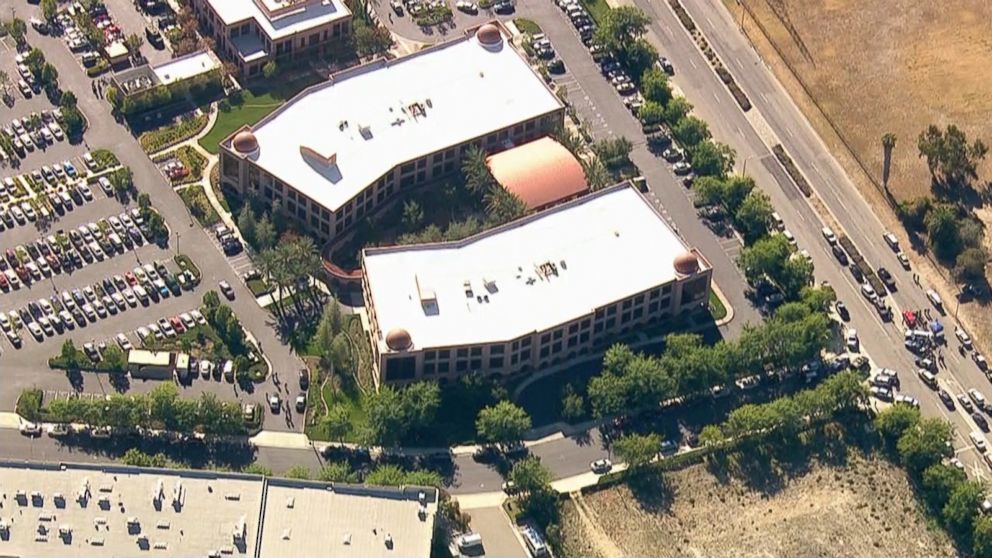 President Obama was notified of the shooting while in Paris for the global climate summit.
"The one thing we do know is that we have a pattern now of mass shootings in this country that has no parallel anywhere else in world," he told CBS.
The Association of Regional Center Agencies, which represents Inland and 20 other regional centers, released a statement saying that they have not confirmed the identities of the dead or the motives of the shooters, but "what we do have are heavy hearts, knowing innocent lives were cut short."
They explained that there are no known threats against other regional centers, which they clarified treat individuals with developmental disabilities like autism, epilepsy and cerebral palsy. They did close eight centers early "out of an abundance of caution" though they did not specify the locations of those facilities.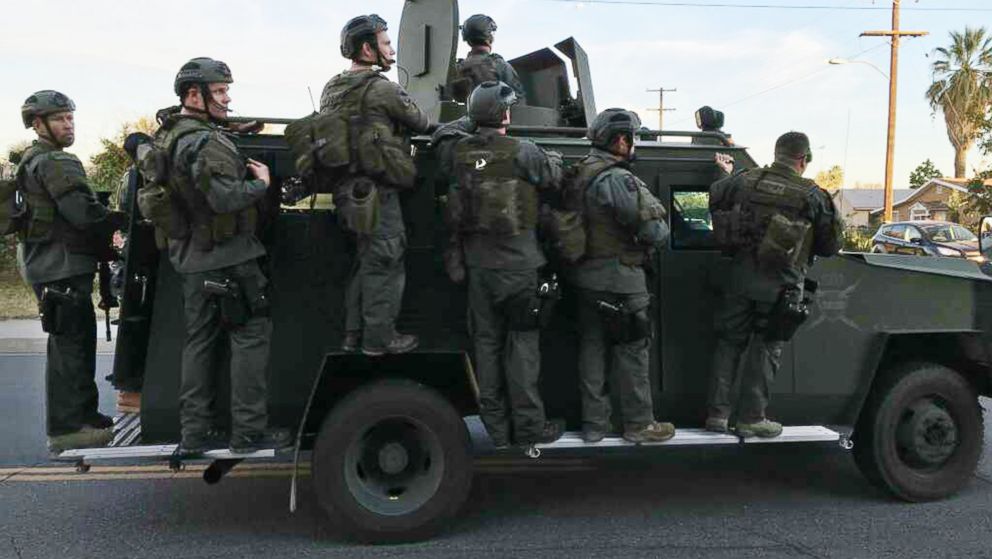 A man whose wife works at the Inland Regional Center said that his wife saw a man she believed to be a shooter.
"The guy came in next to her office and I guess started shooting," said the man, who identified himself to KABC as Marc.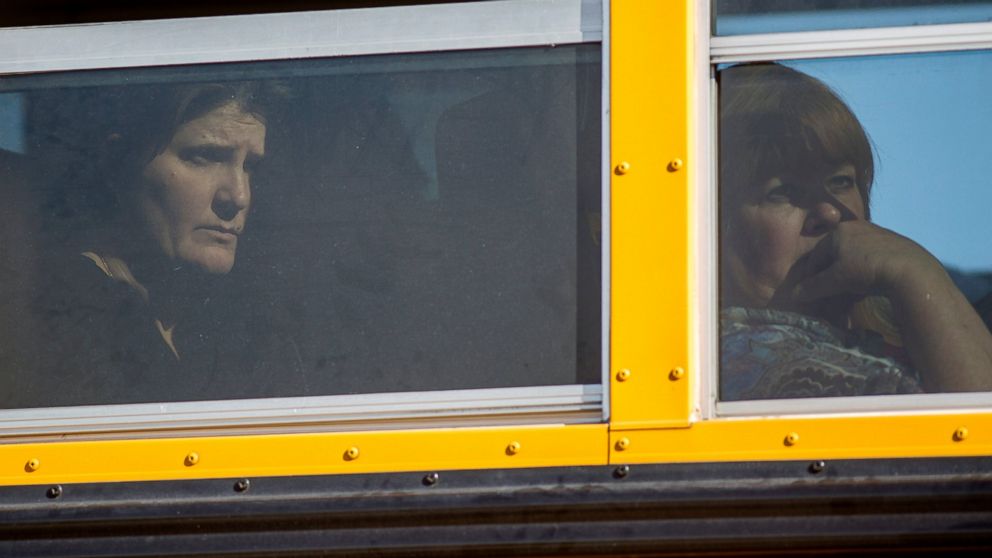 He said that his wife told him she locked herself in her office with others. When she and the others left the building, "they saw bodies on the floor," Marc said his wife told him.
This is a developing story. Please check back in for updates
Get real-time updates as this story unfolds. To start, just "star" this story in ABC News' phone app. Download ABC News for iPhone here or ABC News for Android here.