Polly Klaas' murder 30 years later: Investigators remember dogged work to crack case
"20/20" will take a look back at the case that rocked a California town.
Nearly 30 years ago, a small California town was rocked after a 12-year-old girl was kidnapped and murdered by an intruder who broke into her Petaluma home during a sleepover.
Polly Klaas' kidnapping and death sparked a two-month search and manhunt where investigators, family neighbors, and even a Hollywood celebrity, pitched in to help.
Eddie Freyer, the lead FBI investigator on the case, told "20/20" that he frequently drives by the site where Polly's body was ultimately found and reflects on how it has become hallowed ground for the community.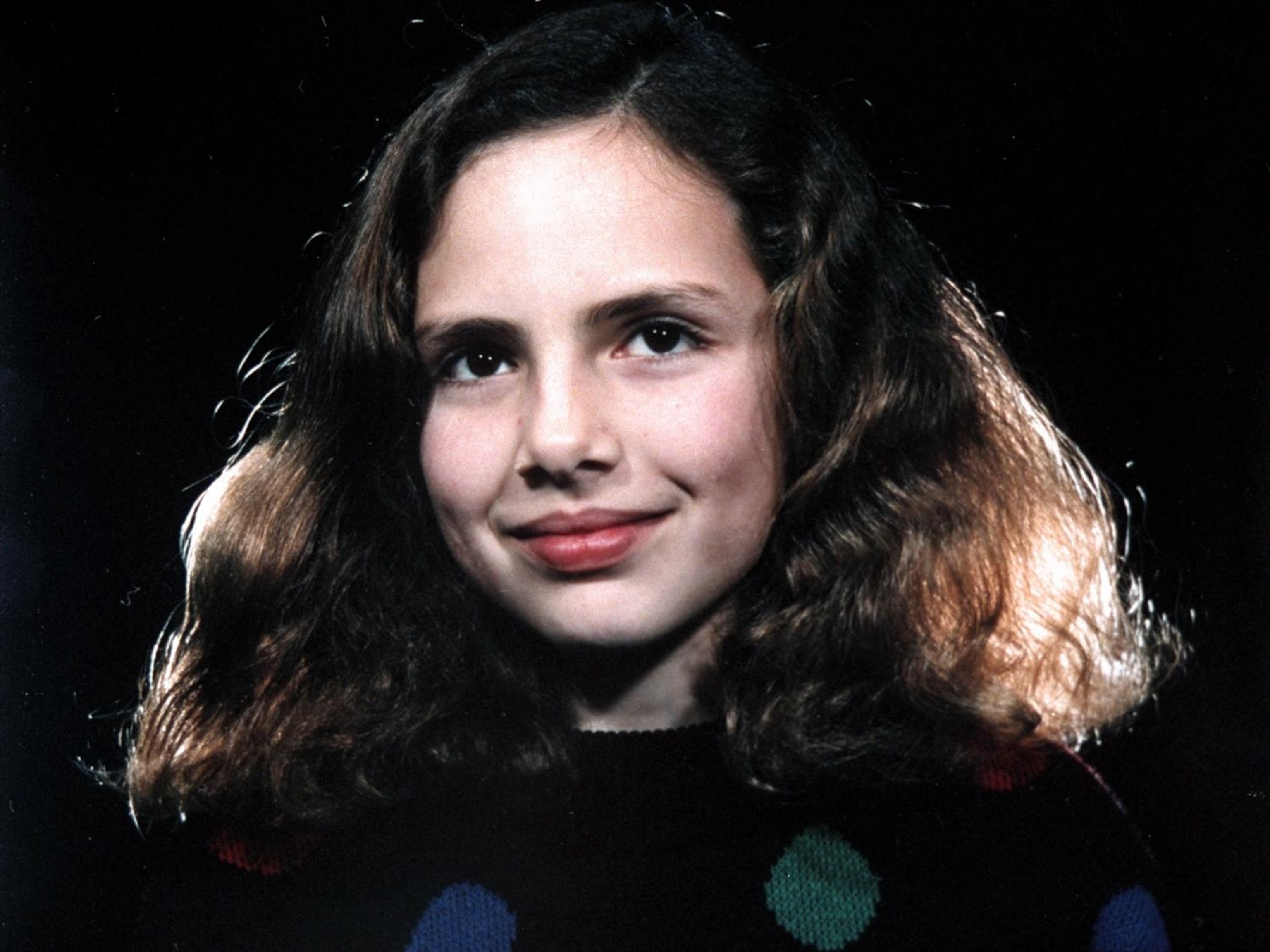 "Every time I go by there, there's a new addition to this area. A new cross, a ribbon tied in the tree quite often, teddy bears, jewelry spread out and rocks," he said.
"20/20" will look back at this case in an episode airing Friday, Sept. 22, at 9 p.m. ET and streaming the next day on Hulu, with new interviews with Polly's father Marc Klaas, the investigators and key figures who brought the kidnapper to justice.
On Oct. 1, 1993, Polly was having a slumber party with two friends at her home when an intruder broke into her room while her mother slept in the adjacent bedroom. The intruder tied up Polly's friends and took her at knifepoint.
"It was like a boogeyman came in and stole her out of that house," Vail Bello, a former detective sergeant for the Petaluma Police Department, told "20/20."
Marc Klaas, Polly's father who was divorced from Polly's mother Eve Nichol, and living in another home at the time of the incident, told "20/20" that police said the intruder wanted money but didn't take any cash.
Police immediately issued an all-points bulletin but it wasn't broadcast over certain radio signals, according to Kim Cross, a journalist who wrote a book about the case, "In Light of All Darkness."
"They didn't want the media to get wind of this kidnapping," Cross, who is Freyer's daughter-in-law, told "20/20."
The police called in the FBI and immediately started to search for clues.
A sketch artist was hired to create an image of the suspect based on the witnesses' description.
The FBI used state-of-the-art technology to collect clothing fibers, fingerprints and other evidence that was not discovered by more conventional means, but weren't able to connect anything with anyone in their criminal databases.
"We put everything into this case. I mean everything," Freyer said.
The case was featured in an episode of "America's Most Wanted," which caught the attention of people across the country, including one famous Petaluma native.
Actress Winona Ryder raised awareness in interviews and even offered a $200,000 reward for information related to finding Polly.
"We needed the media to keep the pressure on the cops so the cops would not step away from the case," Marc Klaas said.
It was nearly two months after Polly's disappearance that investigators caught a break, one that they would later find out occurred in the hours after the incident.
Dana Jaffe, who lived in Santa Rosa, called the Sonoma County police after she noticed a car was stuck in a ditch on her long, secluded driveway. It was a few hours after Polly's disappearance.
Jaffe told "20/20" that the driver appeared to be very suspicious.
"He was disheveled, and he reeked, just reeked," Jaffe said. "I would say he was panic-stricken and I smelled fear."
The police came to the scene and spoke with the driver, who they said was nervous and sweating and had debris on his clothes.
After pulling his car out of the ditch, the police released the driver. At the time the officers were unaware of the APB about Polly's kidnapping because it was not broadcast on their radio channels, according to Cross.
"It wasn't an error, per se, and it wasn't anyone's fault, but that was a pivotal thing," she said.
A search of his driver's license did not turn up any current warrants against him. The officers did not check for any criminal history, as it wasn't standard practice at the time, investigators said.
Two months after Polly's disappearance, Jaffe called the police again after she found a sweatshirt, girls' clothing, and other items during a hike on her property.
"I thought this is maybe a crime scene," she said.
Jaffe told the officer who responded about the stranger she had encountered back in October, about the stranger she had encountered back in October, so investigators pulled up their records from that incident and found his name: Richard Allen Davis.
Freyer said they ran a criminal history check on Davis, and discovered a pages-long rap sheet that included time served in prison for a previous kidnapping.
"It had everything you would think an offender would have on his record for somebody for a crime like that," he said. "And he'd only been out for about six months."
An FBI forensic lab was able to match the clothing fibers found at Polly's home to the clothing that Jaffe found during her hike. The forensic teams also matched Davis' palm print with one found at the crime scene.
A search for the suspect commenced and the police soon tracked and arrested Davis for a parole violation. During an interrogation, Davis denied kidnapping Polly and claimed he had an alibi.
In the meantime, crews searched several areas in rural California for Polly.
On Dec. 4, 1993, Davis admitted to investigators that he entered the home, tied up the girls and took Polly. He claimed that he strangled her in his car, and hid Polly's remains in a field outside Cloverdale.
After Davis agreed to reveal the location of Polly's body, Freyer and two other investigators drove to the site with Davis.
"You've got Richard Allen Davis, who is sitting there leaning up against a car, smoking a cigarette like he doesn't have a care in the world… in the darkness is lying Polly Klaas. You have to suppress the rage that kind of builds up in you," he said.
Polly's body was recovered and Davis was charged with first-degree murder with four special circumstances- robbery, burglary, kidnapping, and attempted lewd act on a child- which made him eligible for the death penalty.
After a two-month search, investigators had to break the news to Eve Nichol and Marc Klaas that Polly had been found.
"There were tears in their eyes. And I'll never forget this. I remember that Eve started crying. The cops were crying, and I didn't cry, but we said, 'We need to tell our families,'"  Marc Klaas said.
After a month and a half trial, a jury convicted Davis of murder in June 1996. At the end of the trial's guilt phase, a defiant Davis gave middle fingers to Polly's family.
Davis was sentenced to death later that year. He is still on death row.
The case spurred new laws to crack down on repeat offenders, including California's "three-strike" law, which sends defendants to prison without parole after convictions of three violent felonies.
Looking back three decades later, investigators said Polly's death has left an indelible impact on them. Marc Klaas acknowledged the case's legacy but said nothing could fill the void in his heart.
"I think her legacy is strong, I do, but still, I'd trade it for a hug," he said.