Pulse nightclub hero to be dismissed by police department
Officer Omar Delgado, who suffers from PTSD, will be out of a job Dec. 31.
December 6, 2017, 12:31 PM
— -- A Florida police officer who was hailed a hero for swiftly rescuing a victim in the Pulse nightclub shooting last year will be dismissed from the force at the end of the month.
Omar Delgado, a member of the Eatonville Police Department, was among the first officers to respond to the attack at Pulse, a gay nightclub in Orlando, on June 12, 2016. He was credited with pulling victim Angel Colon to safety after gunman Omar Mateen opened fire on clubgoers, killing 49 people.
Colon, who was shot multiple times, told ABC News in an interview last year that he would have "bled to death" if not for Delgado, who rescued him roughly 25 minutes after gunfire erupted, allowing Colon to get lifesaving treatment.
Delgado told ABC affiliate WFTV in Orlando that he has been on light duty since the massacre because he suffers from post-traumatic stress disorder. He said the Eatonville Police Department has deemed him unfit for duty and he was told Monday that his last day on the job will be Dec. 31, six months before he qualifies for a pension from the town.
He has been a member of the department for over nine years.
"They can't find it in their hearts to find six more months, just so I can be vested and then just move on with my life," Delgado told WFTV. "I needed help, and I guess I'm being punished because I asked for help."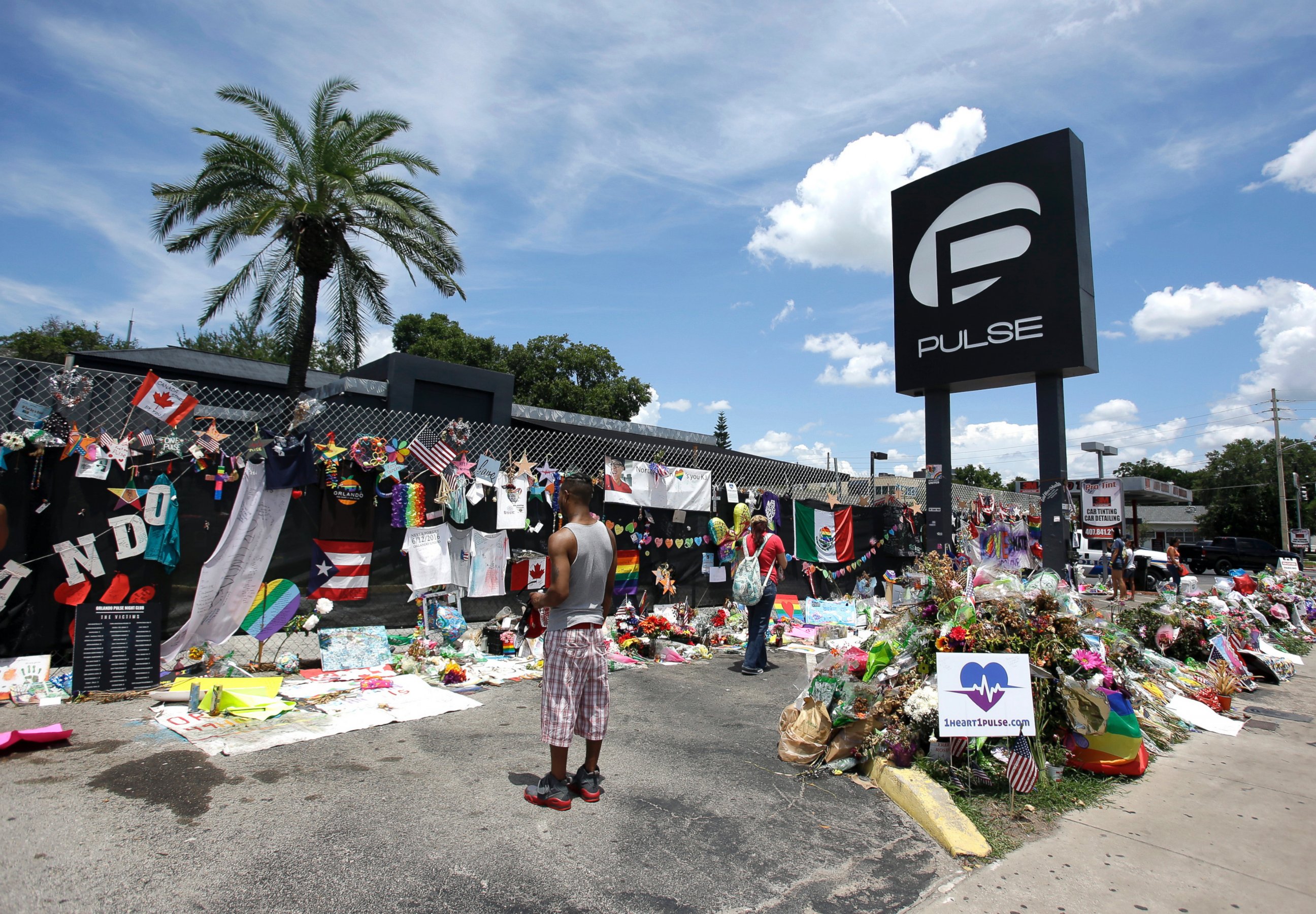 Eatonville Police Chief Joseph Jenkins confirmed Delgado's dismissal for ABC News but wouldn't provide details on the reasons for it.
"We have reached an agreement with Officer Delgado, and we will be terminating his employment on Dec. 31. There are circumstances I can't go into because of protected information," Jenkins said via telephone today.
The Eatonville Town Council voted Tuesday night to pay some of Delgado's accrued sick time before he's out of a job. Eatonville Mayor Eddie Cole refused to answer WFTV's questions about Delgado's termination.
"There are some things that I'm not privileged to say," Cole said.
Colon attended Tuesday's council meeting to speak out against Delgado's dismissal.
"He was my hero," Colon told WFTV. "He saved my life, and for them to just do what they're doing in front of my face, it's a slap to my face as well."
"God sent him, and he was my hero that night," Colon added. "Without him, who knows if I would have stayed inside that club and not made it out?"