Three days after they saved his life in Pasco County, Florida, first responders had a surprising and emotional reunion with Gene Work and his family on Tuesday.
Work and his brother-in-law Mark Rouco were laying sod in Work's front yard on Saturday when he suddenly suffered a heart attack. Responding to his wife Melissa Work's 911 call, the six men rushed Work to the hospital where he was taken for emergency surgery just as his heart was about to stop.
On the way to the hospital, Work told the firefighters that he really needed to finish laying out the last four pellets of sod, which he was afraid might die in the July heat.
Work feared he would be heavily fined by the Home Owners Association, even pawning his favorite gun in order to buy the sod necessary to finish the lawn work.
After transporting Work to the hospital, the first responders went back to the home to help finish laying down the sod.
At a ceremony honoring the six responders, the family came to surprise and thank them.
"We are just out of words," Gene Work said to the firefighters as his family hugged the men and his young daughter handed them a card. "I can't believe you guys came back, it's amazing!"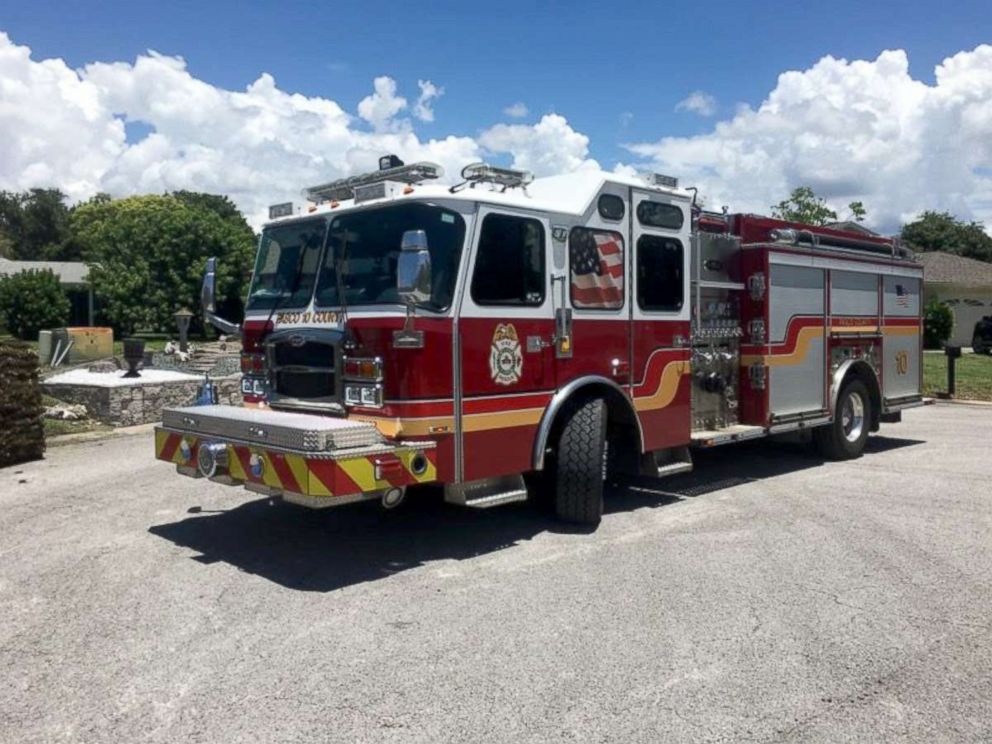 Work revealed to them that he started bawling when he saw pictures of the completed lawn after his surgery.
"I was just so thankful for the grass I didn't even think about you guys saving my life," he said, adding that the family had brought them a thank you lunch.
"It wasn't like I survived a massive heart attack, it was like, my sod! They put my sod!" joked Melissa Work. "Next time maybe do flowers!"
The incident became public after Melissa Work described it in a Facebook post, asking "PLEASE help us get these men honored! PLEASE help us find them so we can thank them."
She added that at the time, the officers had no idea about the fine, nor her upcoming bone marrow transplant.
"They simply saw someone in need, something in need and did this for us. This wasn't in their job description," she wrote.
"We put ourselves in your shoes," said an officer, adding that they wanted the finished lawn to be a surprise when he returned from the hospital.
"It was on our minds…We saw what was laying out there," fire fighter paramedic Tyler Romanowski told reporters. "We are [often] concerned about everything but ourselves… we will kill ourselves to save everything else. We can all relate."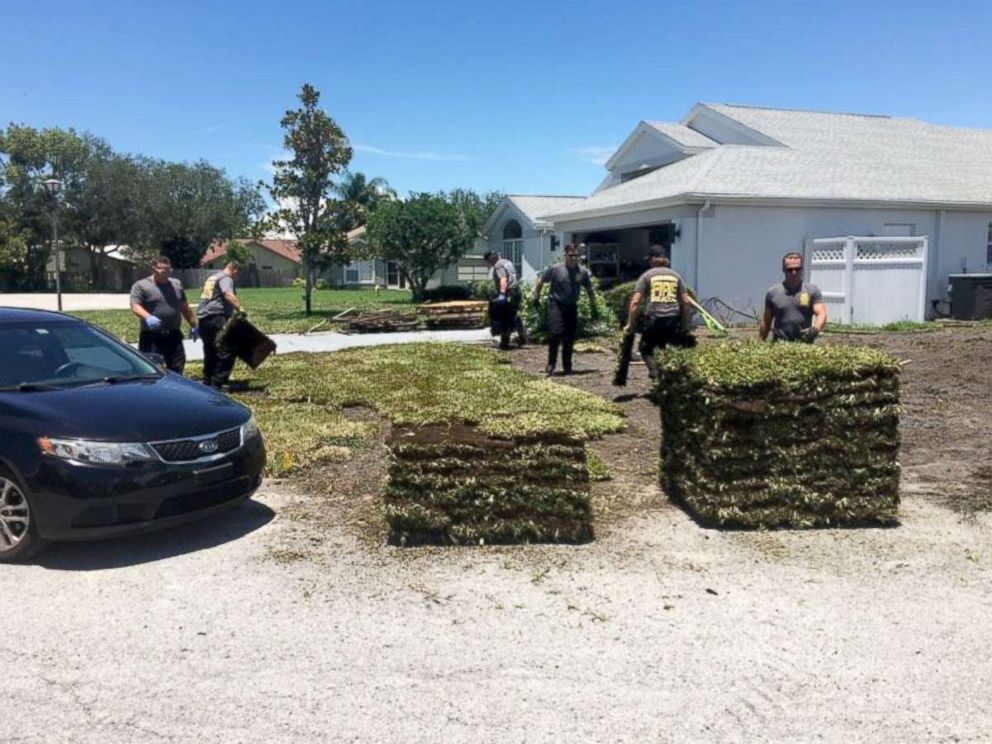 Melissa Work told reporters that she wanted to do more than just say thank you.
"We knew it's such a beautiful story, we knew people would love it, we knew they would love them so this is what we were hoping and we are a little shocked," she said.
"I just really wanted to meet them. [First] for me was my sod and then I also remembered they saved my life. We can't repay them," Gene Work told reporters adding that he got to the hospital just in time.
The six men will each receive certificates of commendation for their work.
"[I am] amazed at the lengths our crews go through to make sure their customer is taken care of," Pasco County Fire Rescue Chief Scott Cassin said when congratulating the crew for their efforts.
Work also said that after seeing the viral Facebook post, the company from which he bought the sod refunded his money.