— -- Houston city officials today blamed another fatality on the extreme weather that has rocked the area over the past five days, bringing the city's death toll since the start of the torrential rains and flooding to six people.
The latest victim, who has not been publicly identified, was discovered this morning near his vehicle after water pumps were brought in to drain a portion of a highway. The statewide death toll blamed on the weather has now reached 16 people.
The announcement came as parts of Houston remained underwater after more heavy rain fell in the morning hours. The new rain prompted the National Weather Service to issue a flash flood warning for parts of six counties in Texas that included Houston. The warning, issued at 6:14 a.m. local time, was expected to last for three hours.
By midday local time, the threat of widespread heavy rainfall and flash flooding in the Houston area had largely subsided, ABC News station KTRK in Houston reported.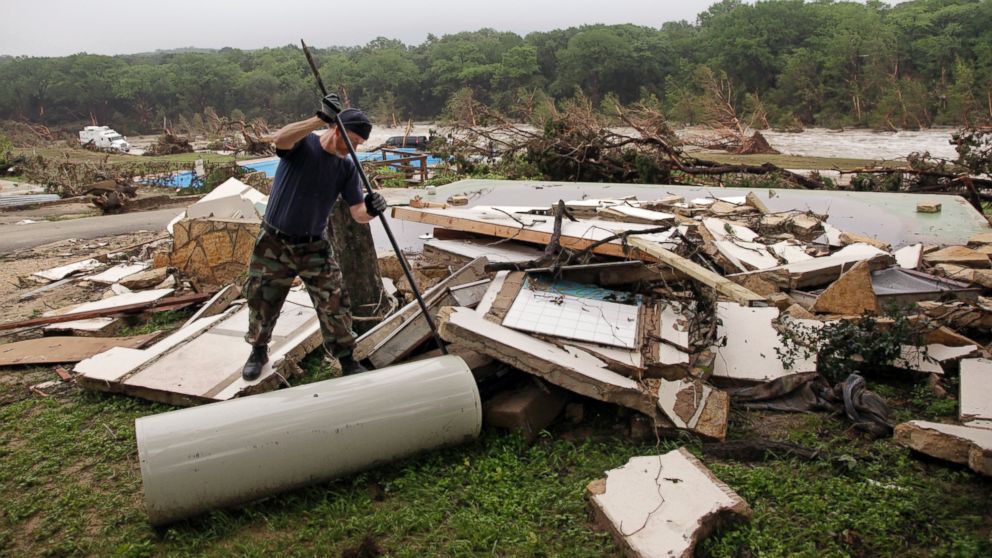 In addition to the flash flood threat from rain, a dam southwest of Dallas was on the brink of overflowing. However, Midlothian Police Capt. John Spann told the Associated Press that, although water was still going over the dam's barriers, the volume had decreased and a break in the dam no longer appeared to be a threat.
Nevertheless, Texas residents were enduring the aftermath of ferocious storms. Photos from the most-affected areas show muddy, brown water filling the streets, with the tops of cars visible in some of the most-flooded roadways.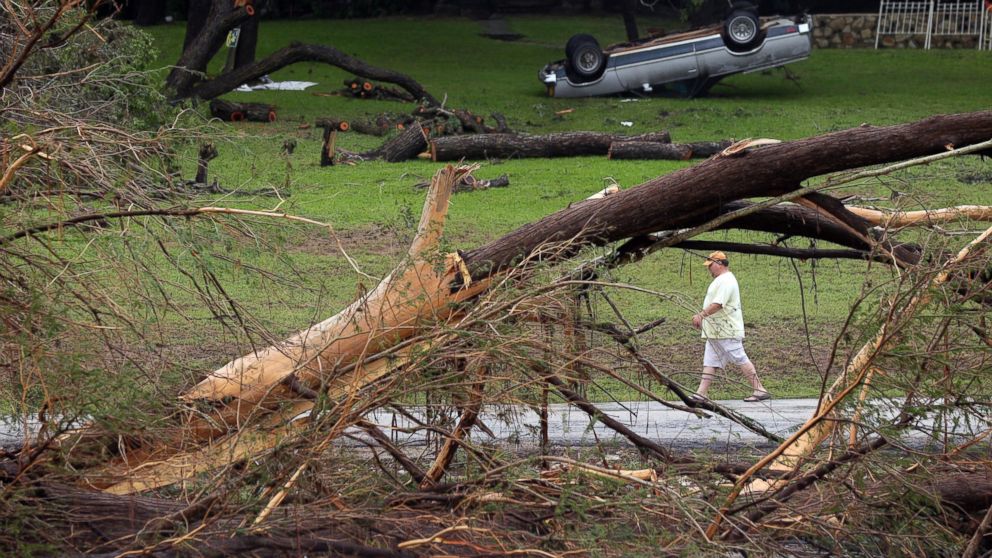 Drivers stuck in rainwater accounted for at least two of the three deaths that Houston Mayor Annise Parker confirmed on Tuesday following a rain storm Monday night into Tuesday morning. She did not identify the victims but said one person was found inside their vehicle and another was outside and appeared to have suffered a heart attack while trying to push a car out of the flooding.
One of the grimmest discoveries came on Tuesday morning when a biker found a casket on a roadway in southwest Houston.
Walter Rubio told ABC News affiliate KTRK that he saw the casket just laying in the middle of a street, and police opened it and found a dead body inside.
Investigators believe the casket was unearthed from a nearby cemetery during the flooding and determined that it was used to bury a woman who died in 2007. Police have not yet identified the body inside the casket.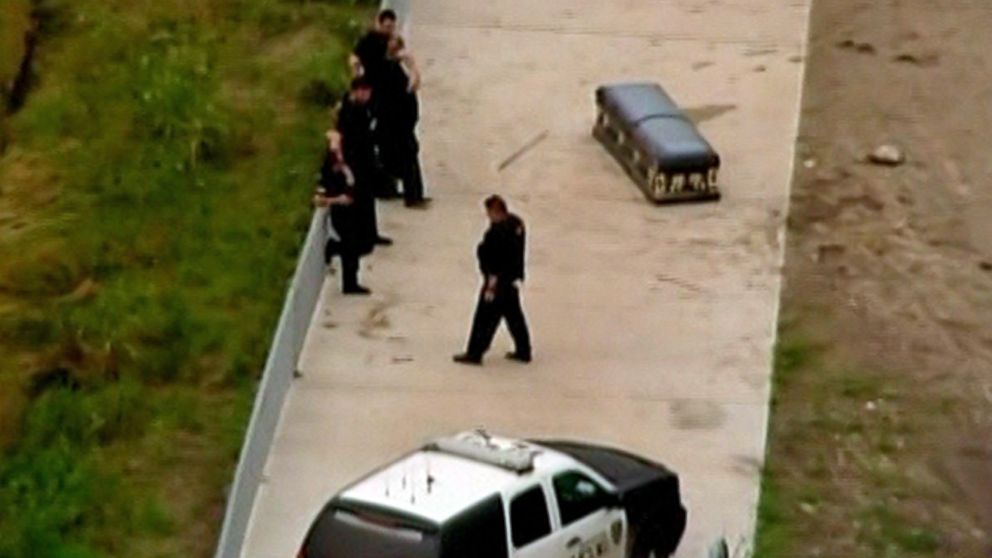 Officials have urged residents to avoid touching any objects in the water and to report debris that they find.
Today's rain has already led to partial closures of I-45 because of flooding.
On Tuesday, Texas Gov. Greg Abbott added eight counties to the list of 13 that he had already declared disaster areas.