— -- A train flying through the French countryside at nearly 200 miles per hour. A knife-wielding man armed with an AK-47 and 300 rounds of ammunition on the loose inside. Three young American men help thwart a terror attack. Sounds like a scene from a movie, right? Yes, except this actually happened.
Childhood buddies Alek Skarlatos, Spencer Stone and Anthony Sadler were on holiday in Europe in August 2015 when they found themselves on a Paris-bound train when a man opened fire on the passengers.
It was a night that called ordinary men to greatness: The trio hog-tied the man, beat him to submission and saved numerous lives.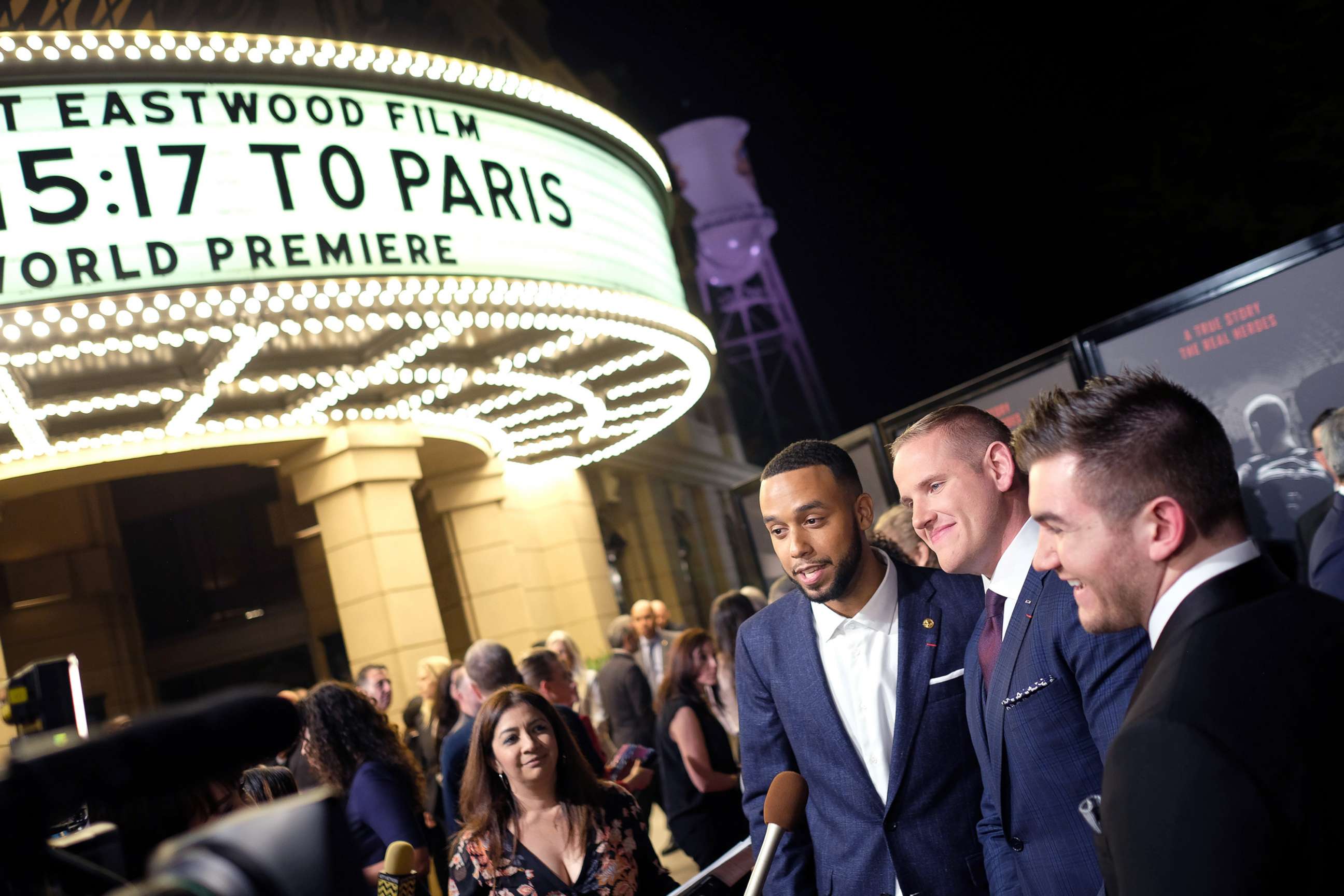 While the attacker awaits trial, the three friends found themselves making headlines along with two co-passengers who helped take the man down. They not only met with President Barack Obama but were also given the Legion of Honor, France's highest decoration.Now their story is being retold by none other than Clint Eastwood in his latest flick, "15:17 to Paris." And it gets even better -- the three friends are playing themselves in the movie.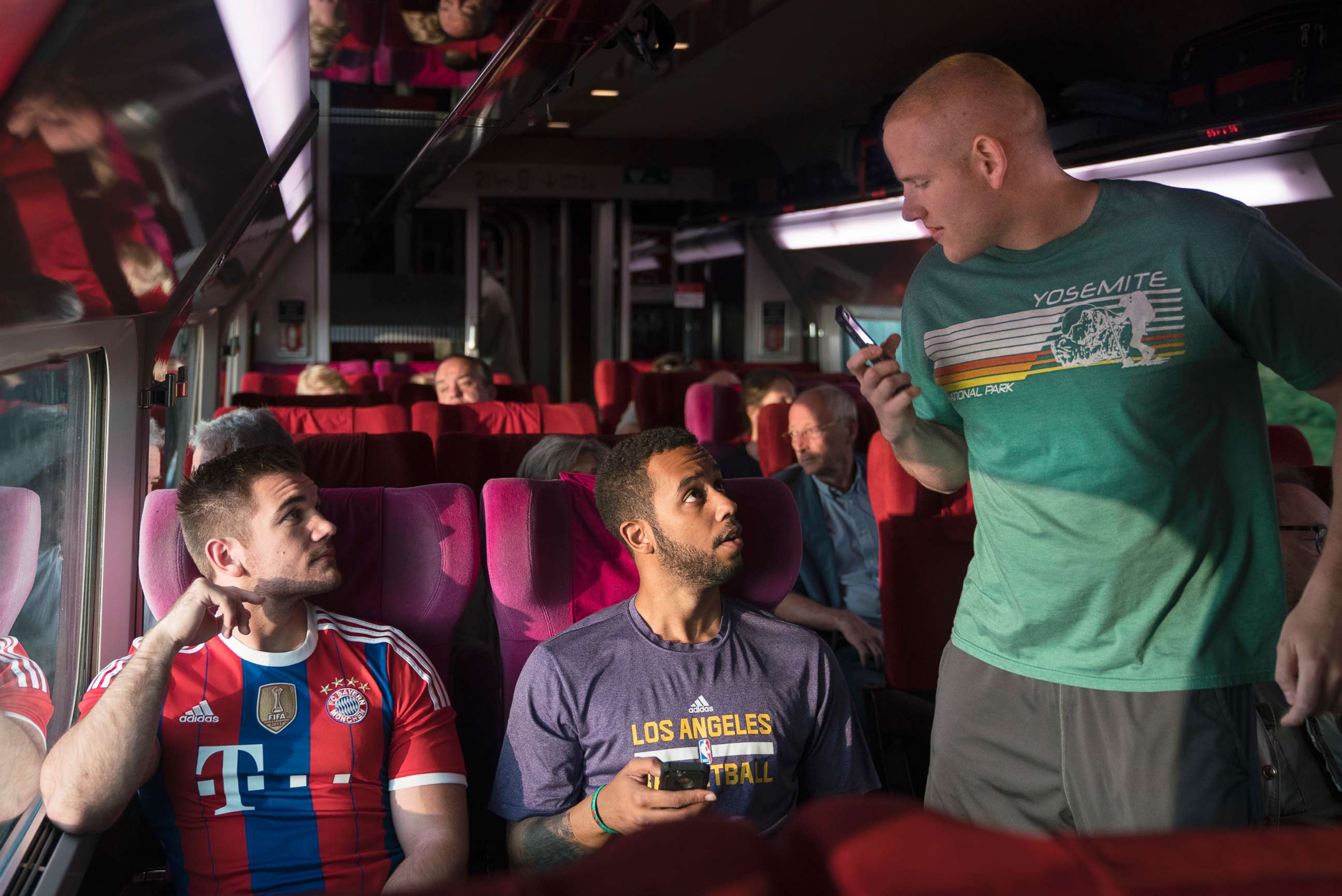 From real to reel
Eastwood debated casting actors in the roles but ultimately decided to go with the real-life people for the movie.
"There was something about the camaraderie of these three guys growing up together," he told ABC News' "Nightline." "I said, 'I wonder if these guys could do it?'"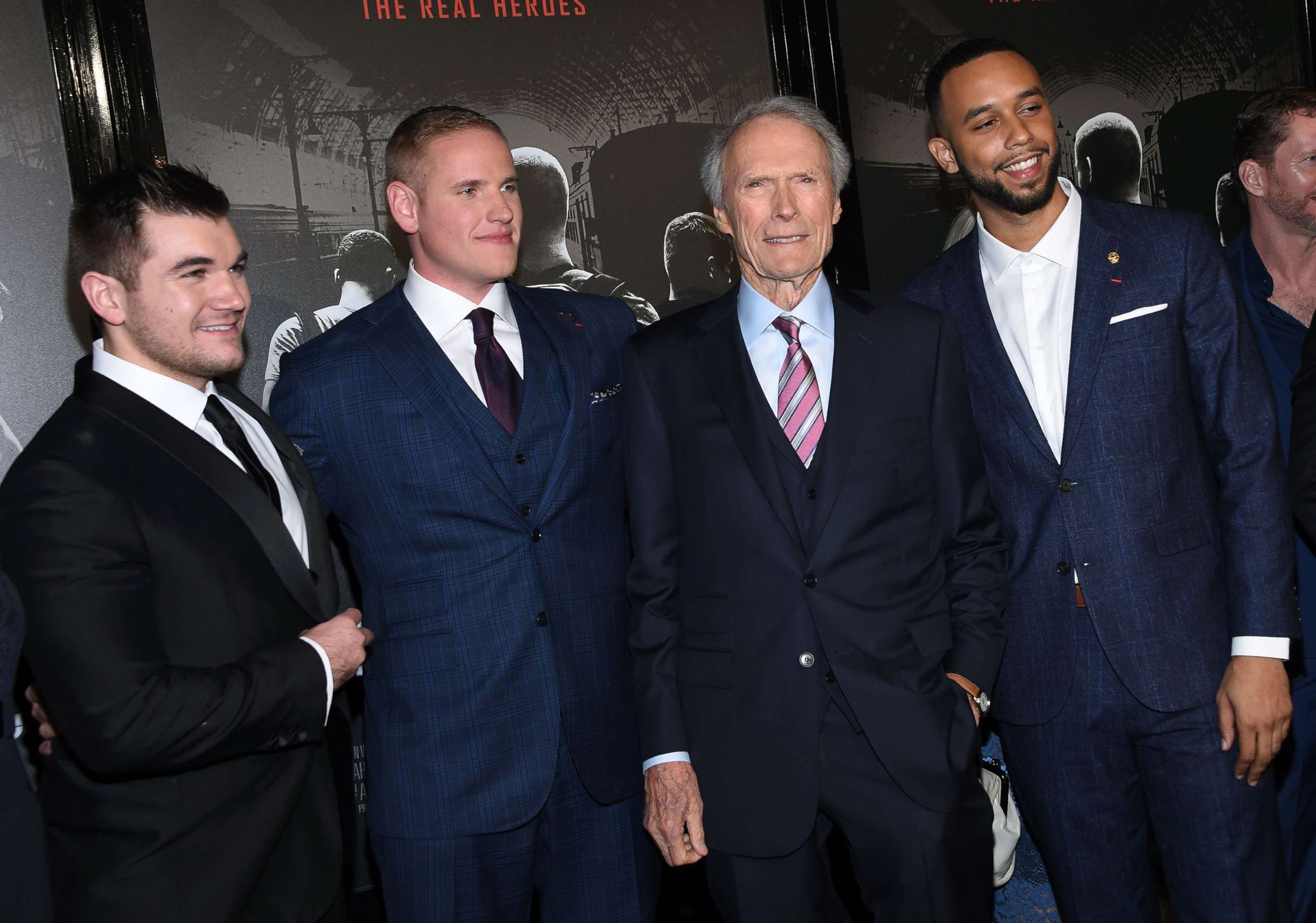 But was it traumatic to relive the experience? The trio said it wasn't.
"It's been two years now," Sadler said. "Being able to be on that train in France, everything is the same. Getting to film and finally put an exclamation point on that story with him behind the camera, it's like a priceless experience."
Starring in an Eastwood movie has definitely upped the stature of these hometown heroes. Growing up in Sacramento, California, they were not exactly model students. Their parents, who attended the film screening, are proud and overwhelmed.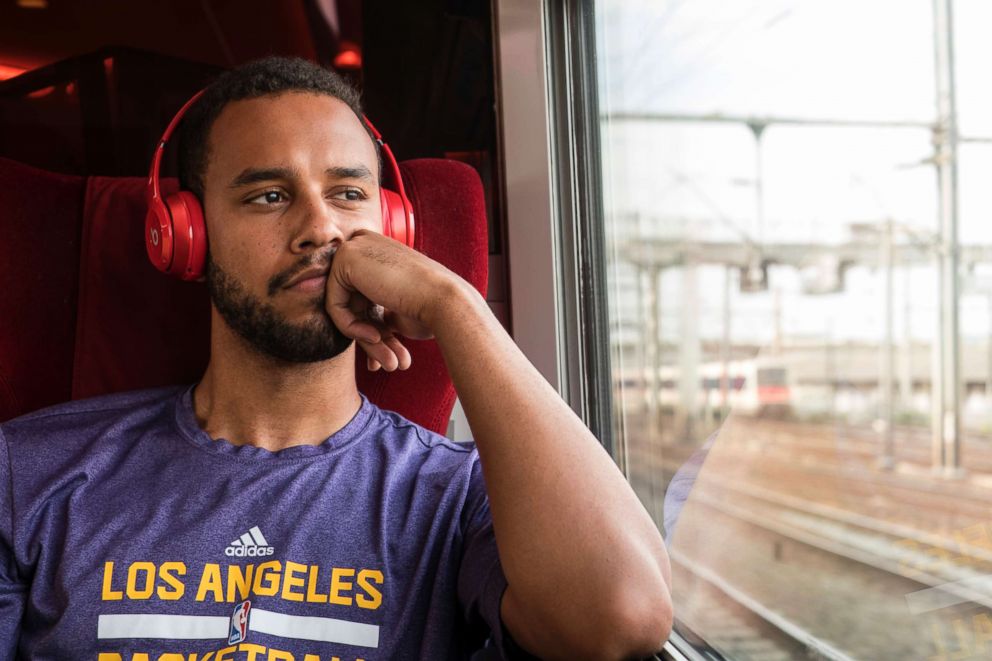 "It does make me kind of catch my breath when you see it and the tragedy that could have happened that day," said Skarlatos' mother.
Sadler's father, who is a pastor said he liked the performances but found it unusual to see his son and his friends first on TV and now on the silver screen.
The screenplay is adapted from the book "The 15:17 to Paris: The true story of a terrorist, a train and three American heroes," authored by the gang, who admitted that they actively sought out Eastwood. They said they didn't want to act but convincing them wasn't an uphill battle.
"We were like, 'Hey Clint, we might need some acting classes,'" said Spencer Stone. "He's like, 'Ah! I don't want you to do that cause then it's going to look like you're acting.'"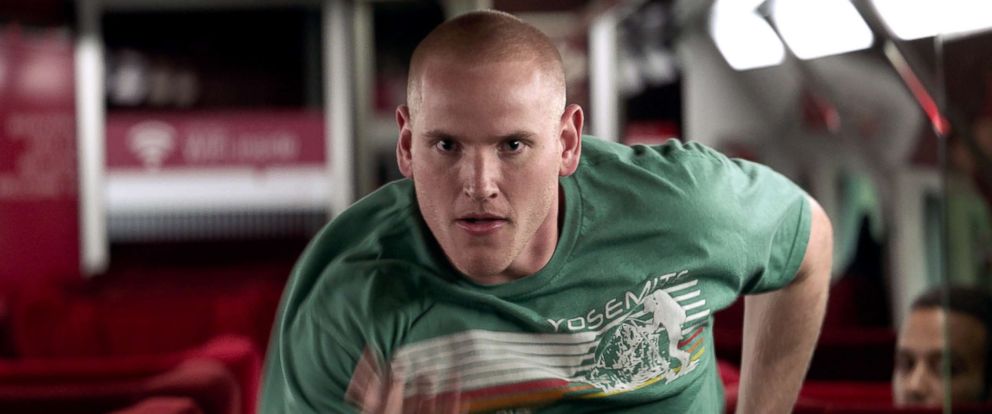 The movie was shot on the actual train on which the real terror unfolded.
"It was like living it twice, but not nearly so scary," said Skarlatos.
Many extras, including the paramedics, were also playing themselves, transporting the "actors" back in time.
"We are on the same train, moving and it's the same amount of blood," said Stone. "And [we] kind of got lost in it. I forgot everyone was there till I heard Clint say, 'Cut'."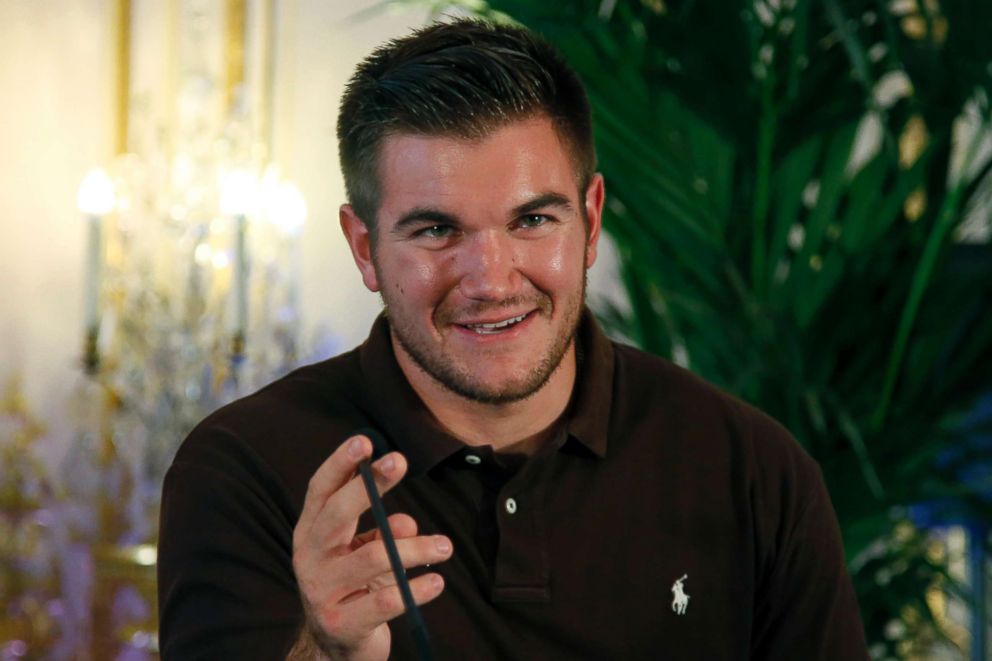 Newfound stardom
The moral of the movie, the men said, is that anyone could do what they did that fateful night in France.
"Everybody can do something extraordinary," said Sadler.
Skarlatos added that their reaction stemmed from basic survival instincts. "It had more to do with our friendship and the fact that we just didn't want to die that day," he said.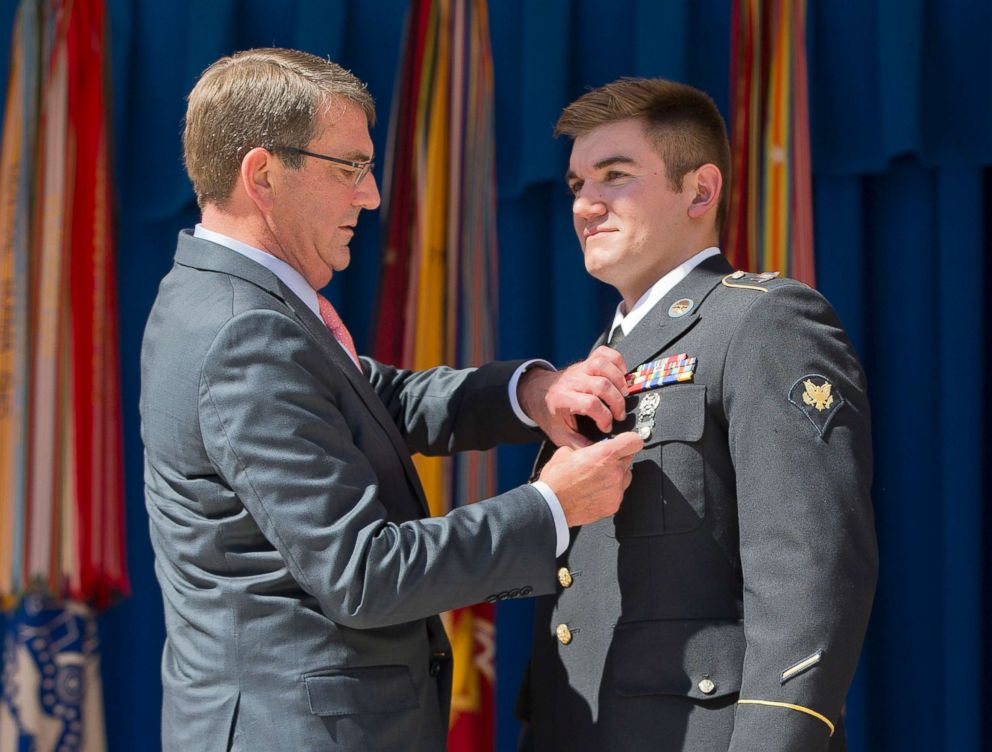 The three are bracing their newfound stardom. They have appeared on "Who Wants to Be a Millionaire?" and Skarlatos made it pretty far on "Dancing With the Stars." These details, though, were left out of the screenplay.
"We wanted to show what kind of families they were from," said Eastwood. "They were just regular guys, dealing with things, who end up doing an extraordinary thing."
Real life is a common theme for Eastwood -- his movies like "Sully," the story of Chesley Burnett "Sully" Sullenberger, the pilot that successfully lands a plan on the Hudson and saves 155 lives, and "American Sniper," which centers on Navy SEAL Chris Kyle's heroics, are both based on real events.
"The word 'heroes' I hate to use because it is so overused nowadays," said Eastwood. "If you become an Eagle Scout, you're a hero."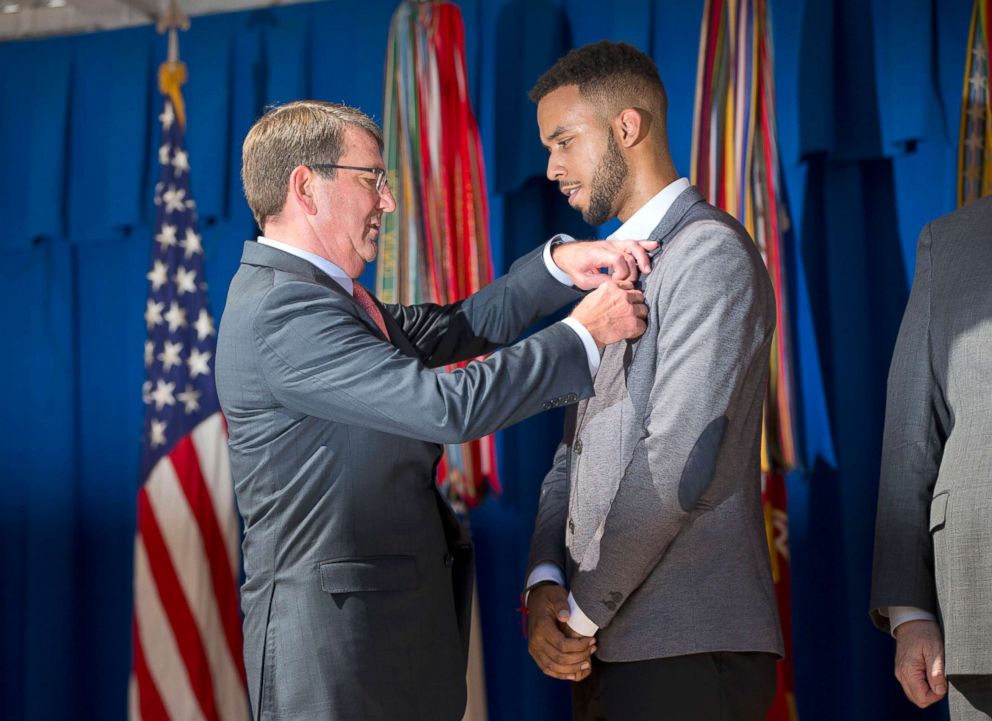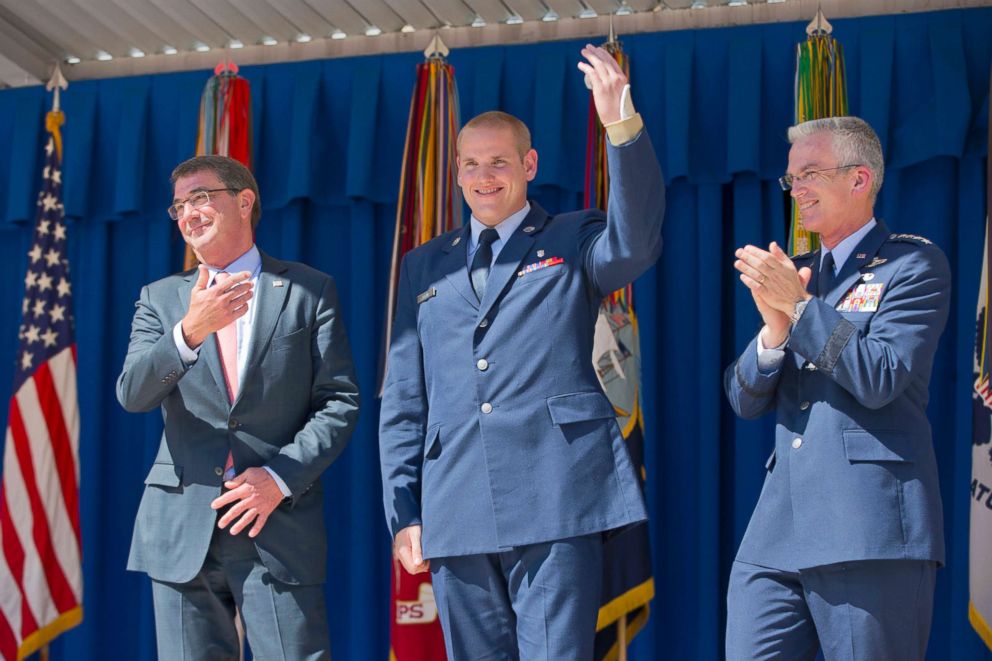 So do these accidental actors want to pursue a career in Hollywood?
"We want to pursue it and take lessons that we learnt from Mr. Eastwood," said Sadler. "We all can't wait to actually depict a character next."
A lawyer representing the accused train attacker portrayed in the upcoming film has asked for showings to be suspended while a judge reviews evidence in the case against him… calling the film a "fictionalization" and "one-sided" portrayal of events.
"I am aware that my client is not an angel but let justice do its work," she told French radio. The lawyer said she has not ruled out legal action against Warner Brothers.
The case is currently being reviewed by the judge, who is deciding if there is enough evidence to go to trial.
But for now, the three men are relishing these moments: Hanging out with Eastwood, getting pampered by makeup artists and stylists, and arguably most importantly, telling their story.
"15:17 to Paris" hits theaters Friday.