Reports of Clowns Trying to Lure Kids Into Woods in South Carolina Prompt Investigation
Authorities in Greenville, South Carolina, are now increasing patrols.
— -- After recently receiving multiple reports of clowns trying to lure children into woods in Greenville, South Carolina, authorities are increasing patrols and launching an investigation, according to the Greenville County Sheriff's Office (GCSO).
The majority of the alleged clown sightings happened in the woods next to the Fleetwood Manor apartment complex in Greenville, GCSO Master Deputy Ryan Flood told ABC News today.
A number of children living at the complex told an officer last week that "several clowns have been appearing in the woods" behind an apartment building and trying to entice them in "by displaying large amounts of money," according to a GCSO incident report obtained by ABC News.
The children said they believed "the clowns stay in a house located near a pond at the end of a man-made trail in the woods," the officer wrote in the incident report. Though the officer said he found the reported house, he observed "no signs of suspicious activity or characters dressed in clown attire."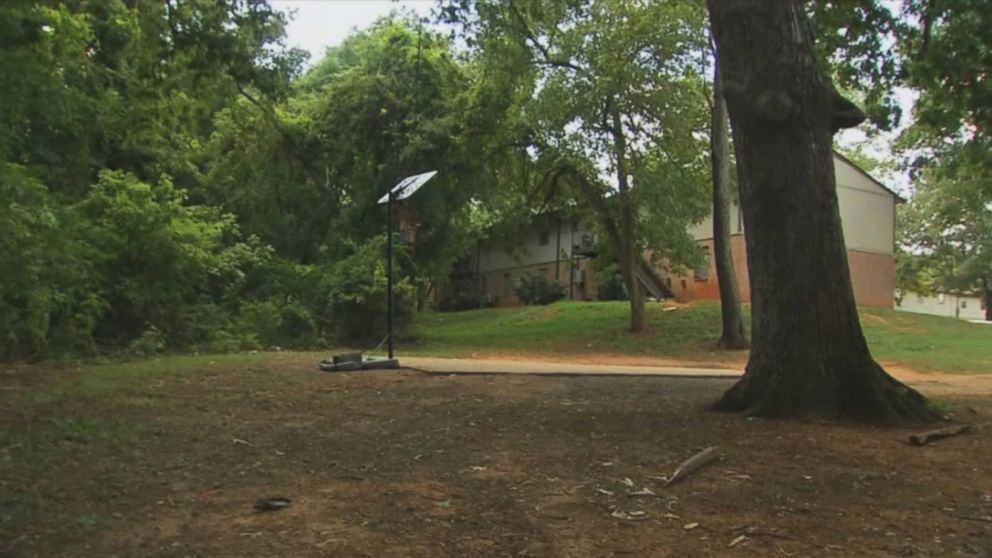 Several adult residents from the complex have also reported seeing clowns in the neighborhood, according to the incident report.
One resident said she was in front of her apartment one evening when one of her sons "approached her and stated that he [had] seen clowns in the woods whispering and making strange noises."
The resident added that she "went over to the area that her son mentioned and observed several clowns in the woods flashing green laser lights" before seeing them run off.
Another resident said she was walking to her residence one morning when she "saw a large-figured clown with a blinking nose, standing under a post light near the garbage dumpster area."
She said that the clown "waved at her and she waved back while she made her way to her residence safely," according to the incident report. "The suspect did not approach her or harm her."
The most recent clown sighting report the GCSO has received was on Monday evening, according to Flood.
He told ABC News today the sighting happened at Emerald Commons, another apartment complex in Greenville.
A juvenile caller there alleged that someone was "taking photographs of kids in the neighborhood," Flood said. Shortly after that, the caller "saw a person dressed up as a clown coming up out of the woods before going away."
Though officials have "not substantiated these complaints regarding clowns in the woods," the GCSO is taking the safety of residents very seriously and is launching an investigation and increasing patrols in the area, Flood said.
Management for the Fleetwood Manor and Emerald Commons complexes did not immediately return ABC News' calls requesting comment.