Residents Trapped Under Debris After Tornado Hits Near Birmingham, Alabama
The governor has declared a state of emergency for the entire state.
December 26, 2015, 12:18 AM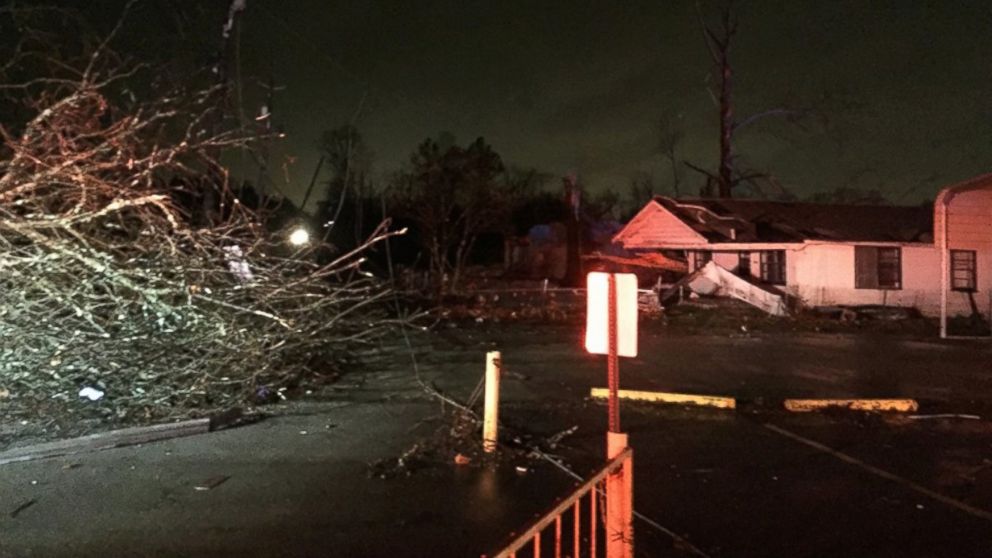 — -- Rescue workers rushed to free residents in Birmingham, Alabama, on Christmas Day after a tornado swept through the Tuscaloosa/Jefferson County area, destroying several structures and trapping them in debris, officials said.
The National Weather Service said a tornado touched down near Birmingham, according to the Associated Press.
Birmingham Mayor William Bell said there were no fatalities that they know of. There were no reports so far of anyone missing that they know of but will search.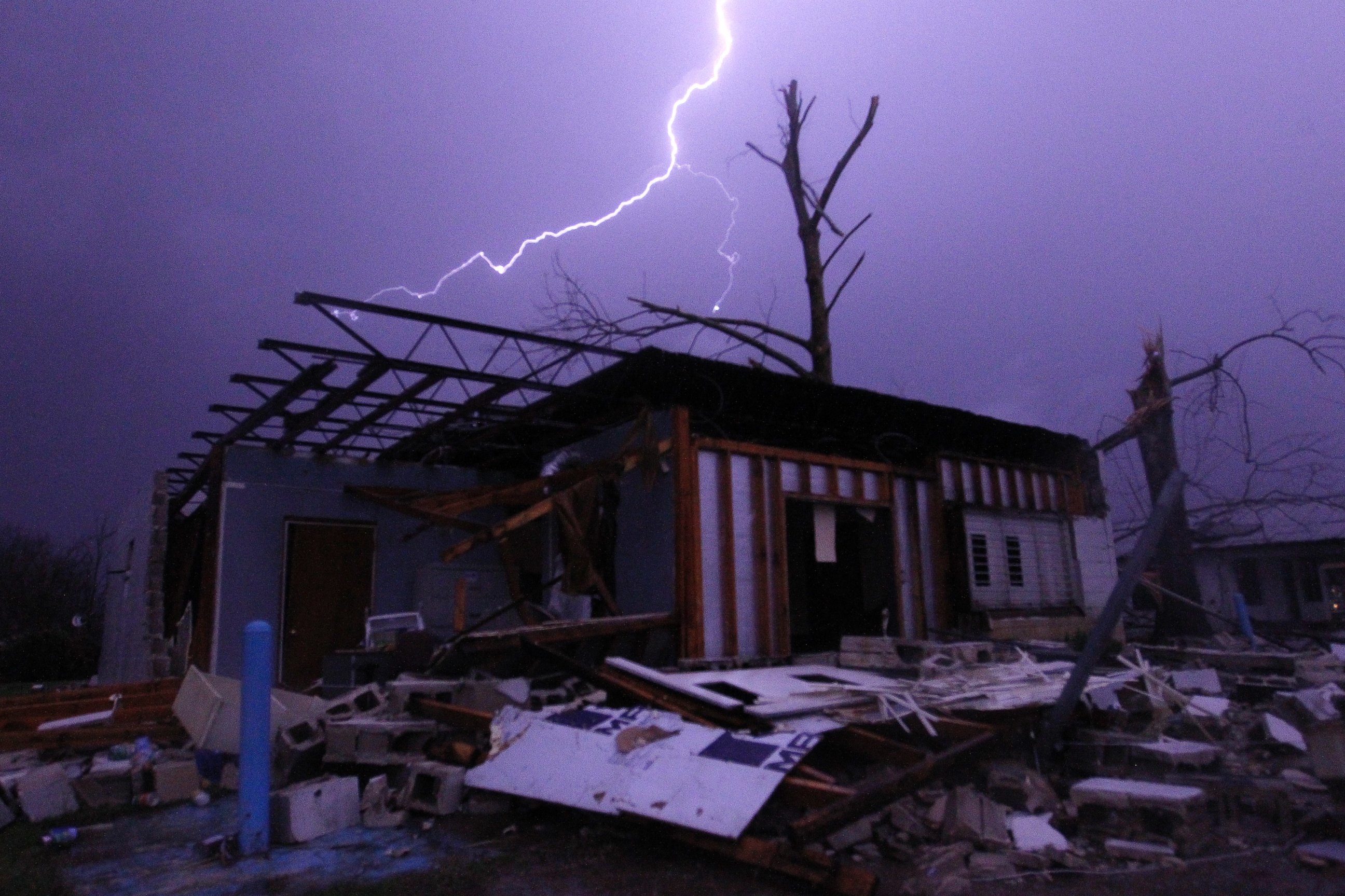 At least one injury was reported.
New Hopewell Baptist Church is being set up as a shelter and command center, city officials announced in a tweet at 7:37 p.m.
Alabama Power tweeted late Friday evening that at least 10,000 customers were without power.
In addition, widespread flooding has been reported in the Birmingham area as well, with reports of over 7 inches of rain in northwestern Alabama and up to 6 inches in northeastern Alabama.
There were also reports of flash flooding through northern Mississippi.
The heavy rainfall prompted Alabama Gov. Robert Bentley to declare a state of emergency for counties in the state.
The tornado in Alabama comes amid a series of recent storms that hit the South during the week. Storms from this past Wednesday have been linked to at least 15 deaths: eight in Mississippi, six in Tennessee, and one in Arkansas.
The Associated Press contributed to this report.
This is a developing story. Please check back for updates.