Rev. Al Sharpton to join family in demanding justice for Florida man killed in 'stand your ground' shooting
Rev. Al Sharpton plans to protest on behalf of a man killed in parking dispute.
Loved ones of an African-American man shot dead in a Florida parking dispute by a white man invoking the state's controversial "stand your ground" self-defense law are about to get a boost in their calls for justice from a national civil rights leader.
The Rev. Al Sharpton said Sunday that he will travel to Florida next week to protest the death of Markeis McGlockton, 28.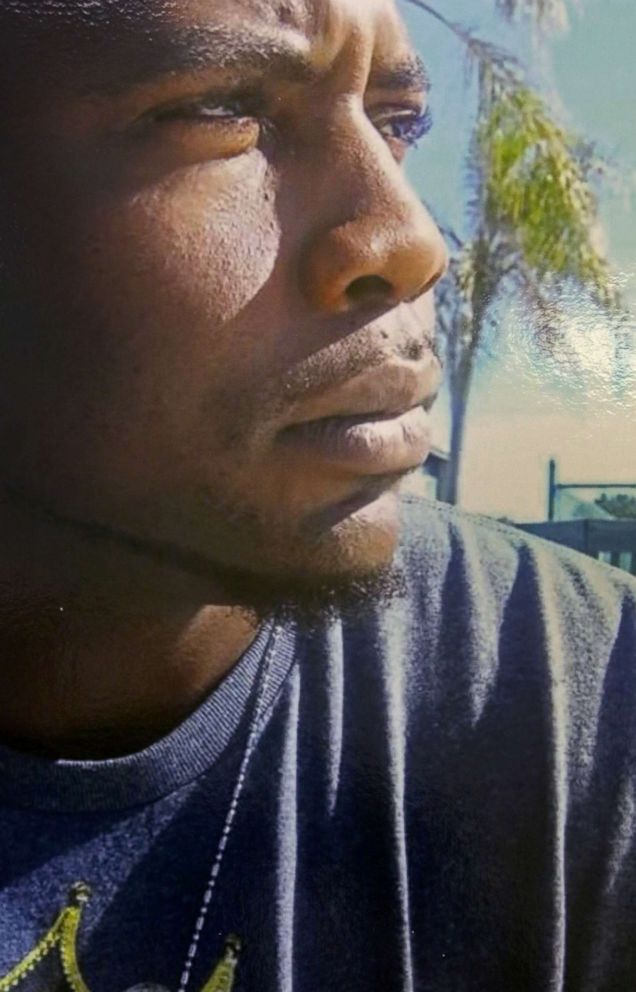 Sharpton, the civil rights leader based in New York City, announced in a tweet Sunday that he will hold a rally for McGlockton next Sunday in Clearwater, Florida, where McGlockton was gunned down earlier this month in front of a convenience store.
Relatives of McGlockton are expected to join Sharpton at that rally at St. John Primitive Baptist Church.
Sharpton's announcement comes a day after a funeral for McGlockton drew several hundred mourners.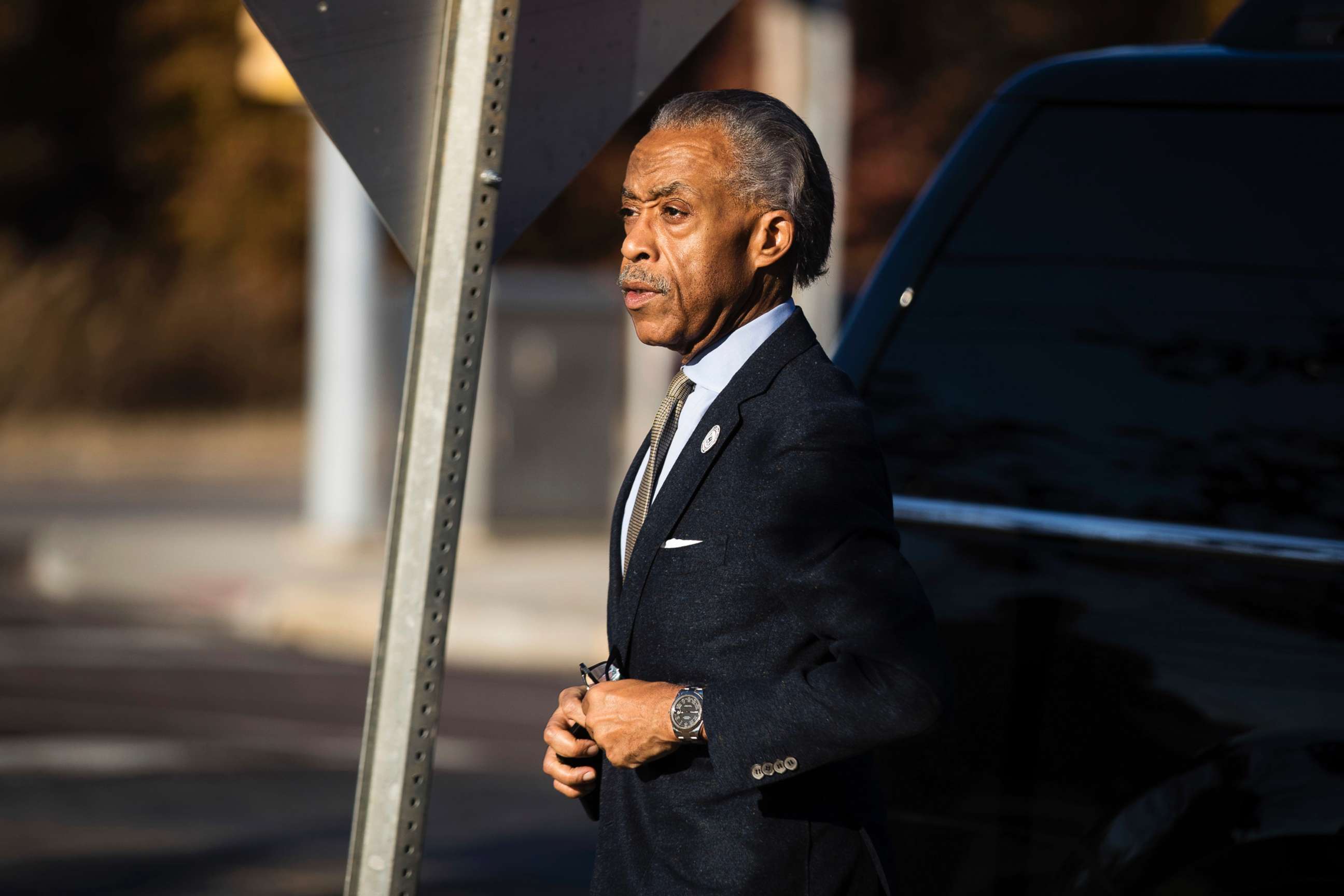 McGlockton was killed on July 19, when he came out of a Circle A convenience store to find his girlfriend, Britany Jacobs, being confronted by Michael Drejka, 47, apparently for parking in a handicap spot.
Surveillance video showed McGlockton shoving Drejka to the ground. Drejka pulled a handgun and shot McGlockton as he appeared to be taking steps back. McGlockton was shot in front of Jacobs and their three children, ages 4 months to 5 years old.
Drejka told Pinellas County sheriff's detectives that he was invoking the "stand your ground" law because he feared for his life after McGlockton pushed him to the ground.
Pinellas County Sheriff Bob Gualtieri declined to file charges in the case, saying Drejka "had to shoot to defend himself."
Gualtieri's decision prompted protests in Clearwater and demands from McGlockton's attorney to continue the investigation and for Pinellas County State Attorney Bernie McCabe to file charges against Drejka.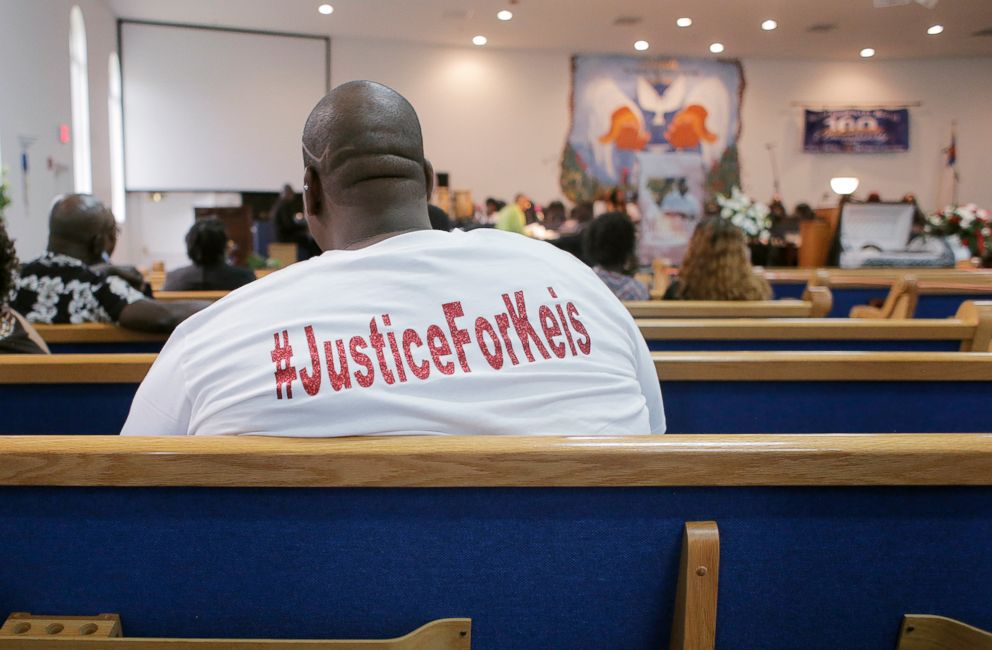 Sen. Bill Nelson, D-Florida, has sent a letter to U.S. Attorney General Jeff Sessions, asking that the Department of Justice launch a federal investigation into McGlockton's death.
Nelson's letter is also signed by Sen. Cory Booker, D-New Jersey; Sen. Kamala Harris, D-California; Rep. Charlie Crist, D-Florida; and Rep. Alcee Hastings, D-Florida.
Sessions has yet to say if the Department of Justice will investigate the shooting.
Benjamin Crump, a civil rights attorney who represents Jacobs, the mother of McGlockton's three young children, and Michele Reyner, a lawyer who represents McGlockton's parents, both contend that Drejka had no standing to cite "stand your ground" as a defense.
"We are here to demand justice for the cold-blooded murder of Markeis McGlockton by the self-appointed wannabe cop Michael Drejka," said Crump said at a news conference on Thursday.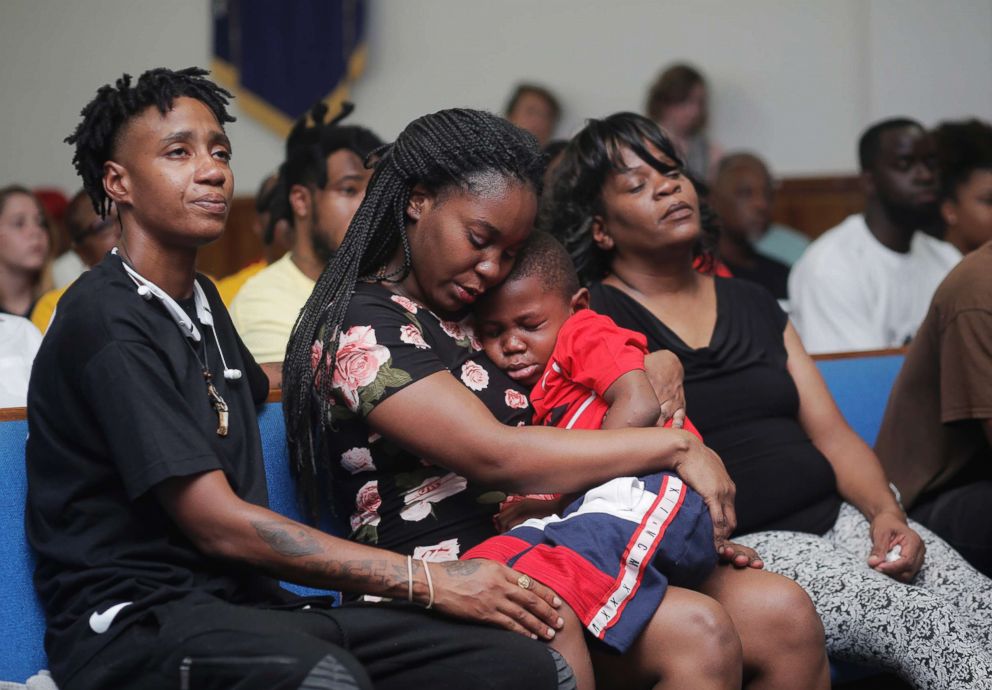 "You can't start a confrontation and kill somebody and say, 'Oh, I was just standing my ground,'" Crump said.
Reyner says that the video of the shooting indicates that Drejka was not in any imminent danger and had four seconds to decide whether or not to use deadly force on McGlockton.
Crump and Reyner are also asking the state legislature to amend the "stand your ground" law to prevent aggressors and instigators of such incidents from citing the "stand your ground" law as a defense.
As of Friday, the sheriff's department had not turned over reports in the case to McCabe, according to McGlockton's attorney. McCabe will decide if charges against Drejka are warranted.
Drejka has not commented publicly on the case. ABC News has made numerous attempts to seek comment from Drejka, but he has not responded.