The two officers involved in the fatal shooting of an unarmed black man in Sacramento, California, have been receiving death threats, officials said.
Hundreds of outraged demonstrators rallied Thursday to protest the shooting 22-year-old Stephon Clark, who was killed in his grandmother's backyard. Police fired 20 shots at Clark.
Linda Matthew, spokesperson for the Sacramento Police Department, told ABC News the investigation into Clark's death is expected to take two months at least. She would not confirm the names of the two officers involved.
Matthew said while 20 shots were fired, police still do not know how many times Clark was hit by gunfire. She added that additional body camera video from responding officers will be released within the next 30 days.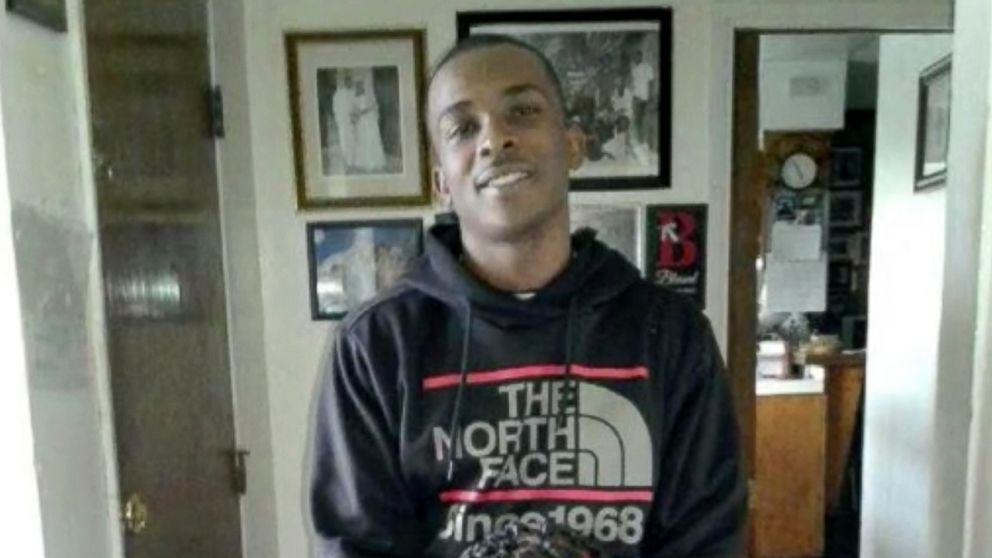 On Sunday night, police were responding to reports of a black male breaking into a car and hiding in a backyard, officials said.
When the responding officers arrived at the scene, they said Clark advanced toward them with an object in his hand, police said. Initial reports said Clark was armed with a gun and then later a "toolbar."
But the only object found on Clark was a cellphone, police later said.
Police released body camera footage from the shooting on Wednesday night as well as thermal-imaging video from a Sacramento Sheriff's Department helicopter, which shows Clark running from a neighbor's yard and onto his grandmother's property.
After police are seen running down a driveway after Clark and taking cover at the edge of the building, they yell several times for Clark to stop and show them his hands before several shots are fired.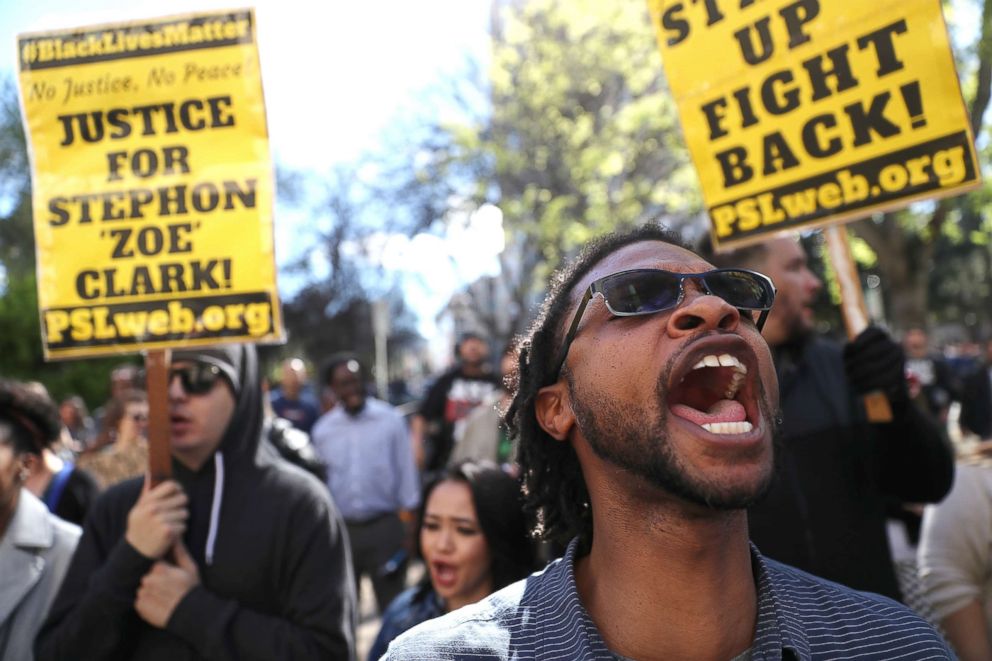 Chopper video shows Clark moving toward the officers before the shooting, but it is unclear whether his arms were extended.
When asked if there's any doubt as to whether Clark was in fact the suspect police were looking for, Matthew said police were still investigating.
"That's still part of the investigation, but there's where our detectives come in, in contacting everyone along that street, all of the neighbors, to find out, you know, what his actions were prior to our officers' arrival," she said.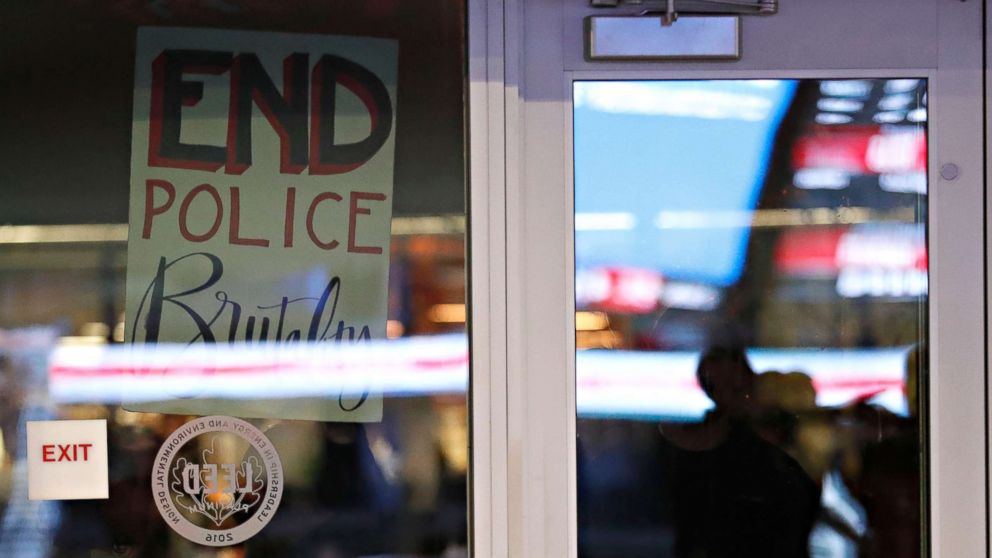 The crowd at Thursday night's demonstration first went into Sacramento's City Hall, chanting "Stand up, fight back" and "No justice, no peace."
The march then moved to Interstate 5 -- which was shut down as a result -- before protestors formed a human chain to block the entrance to Golden 1 Center, delaying a Sacramento Kings game. The basketball game eventually was played, but with few spectators as the doors to the arena were locked.
Both officers involved in the shooting are on paid administrative leave.