Twin wildfires in Southern California have charred nearly 5,000 acres as an extreme heat wave continues to wreak havoc in the state.
The two fires, dubbed the reservoir and fish, are raging in the Angeles National Forest above Azusa and Duarte, forcing evacuations in the San Gabriel Valley near Los Angeles. Fire officials said 534 homeowners will be allowed to return today after evacuating the area.
The South Coast Air Quality Management District (SCAQMD) in California said today the smoke advisory is still in effect until further notice. Smoke from the pair of fires is currently moving eastward toward San Bernardino and Riverside counties. Air quality could reach "unhealthy levels" in areas directly impacted by smoke in significant amounts or for extended periods of time, SCAQMD said.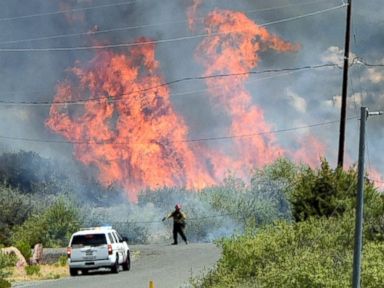 Earlier Tuesday, officials estimated that the wildfires had burned a total of about 5,400 acres but the size was reduced to 4,900 after the area was remapped later in the day. Officials said that number remained the same today as they work to secure the line around the perimeter. Firefighters had contained about 10 percent of the fires as of 6:40 a.m. local time and that figure is expected to rise, according to the Angeles National Forest.
#SanGabrielComplex holding at 4900 acres 10% containment, crews continue to work on securing line around perimeter today.

— Angeles_NF (@Angeles_NF) June 22, 2016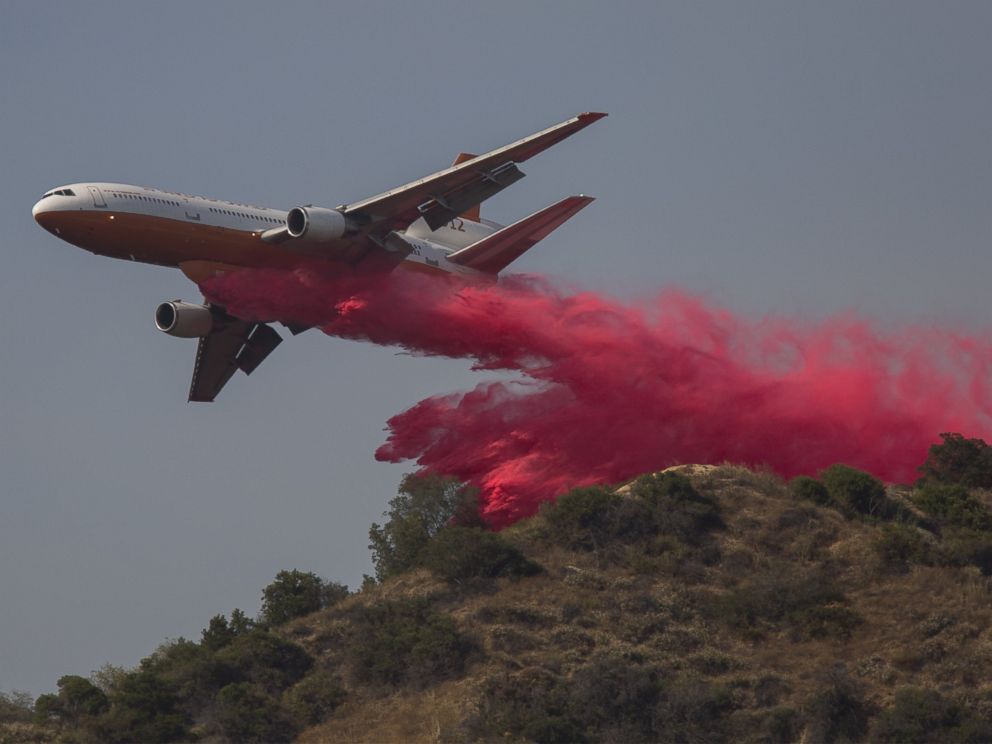 Although the two fires have not merged, officials are now referring to them collectively as the San Gabriel Complex fire.
"They are working so hard, it's excruciating with the heat, and up and down these hills, they're steep," LA County Fire Capt. Mike McCormick told The Associated Press of the firefighters battling the blazes.
Cooling and moistening temperatures are helping firefighters battle the flames, officials said, but 25 mph winds are expected later today and tonight which could feed the fast-moving fires.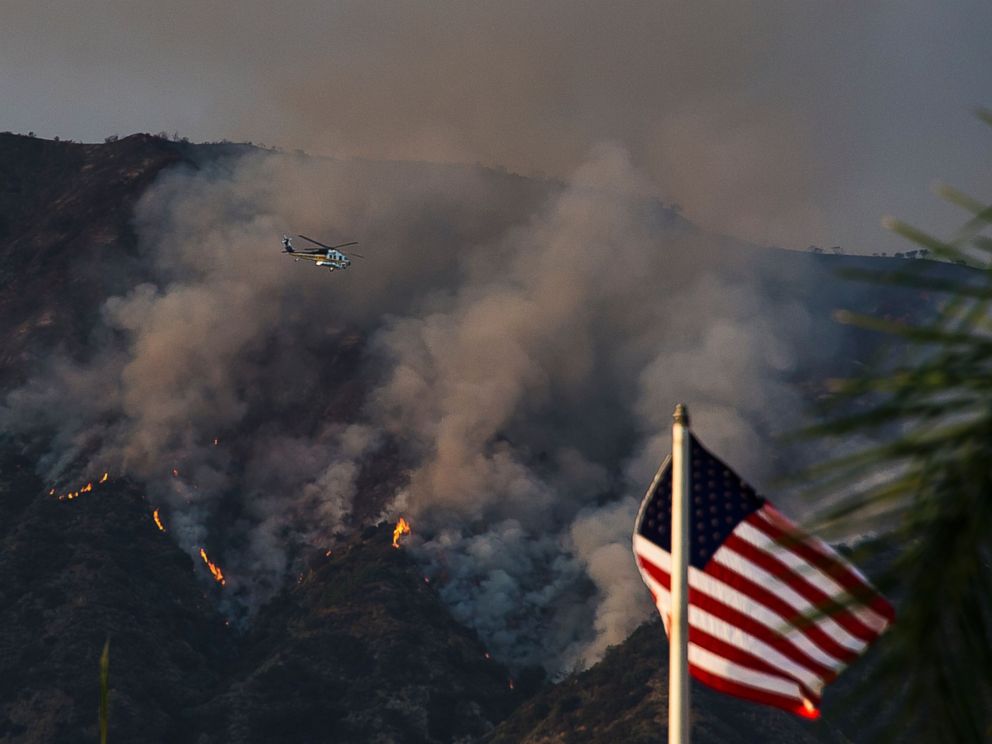 Homeowner Gordon Witby said Tuesday the flames were close to his house in Duarte a day earlier, but the scene was calm now.
"The flames were so high. And so fierce," Witby told ABC Los Angeles affiliate KABC-TV.
With the region suffering from triple-digit temperatures, fires have threatened areas north and south of Los Angeles, too. In the San Diego County town of Potrero, a blaze called the border fire burned through about 1,500 acres this weekend, prompting evacuations. In the Santa Barbara area, the sherpa fire, which began last week, has singed more than 7,000 acres.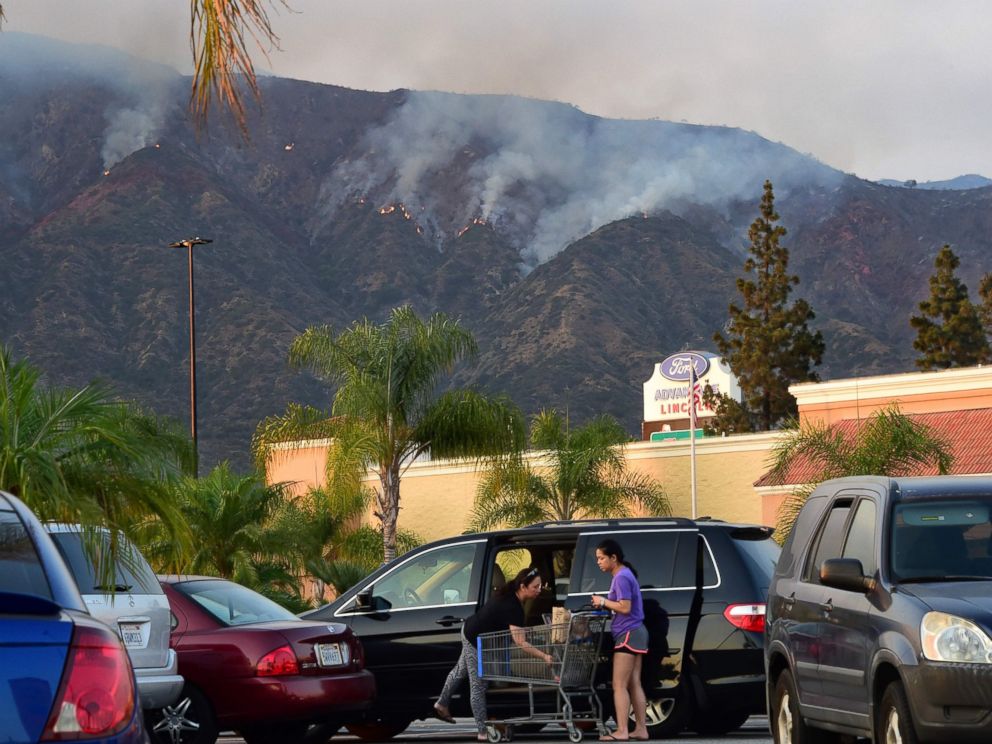 California is not the only state fighting against Mother Nature; more than 20 fires are raging across eight western states.
ABC News' Connor Burton and Emily Shapiro contributed to this report.