— -- Multiple law enforcement officials tell ABC News that the suspect taken into custody in the New York City vehicle attack that killed eight people on Tuesday has been identified as 29-year-old Sayfullo Habibullaevic Saipov.
Witnesses at the scene say Saipov began to shout "Allah Akbar," or "God is great" in Arabic, as he ran from his truck Tuesday, waving a pair of fake handguns. He was shot by authorities and remains intubated at a hospital but is expected to survive.
Law enforcement officials told ABC News they later discovered a note at the scene indicating the suspect had carried out the attack on behalf of the so-called Islamic State, or ISIS.
Saipov is from Tashkent, the capital city of Uzbekistan. He entered the United States in 2010 through the so-called Diversity Visa Lottery, a special program started in 1995 that according to the State Department hands out about 55,000 visas per year to applicants, most of them from countries that don't send many émigrés to the United States.
He has since become a legal permanent resident and has lived in Cincinnati; Tampa, Florida; and, most recently, Paterson, New Jersey, where he lived with his wife and three children, according to a law enforcement official. He rented the vehicle used in the attack at a nearby Home Depot.
He held business licenses for a pair of Ohio-based trucking companies -- Sayf Motors Inc. in Cincinnati, and Bright Auto LLC in Cuyahoga Falls, Ohio -– and also worked as an Uber driver. In a statement sent to ABC News, the company confirmed that Saipov was an active driver who passed a background check and recorded over 1400 trips in six months. The company is assisting law enforcement with the investigation.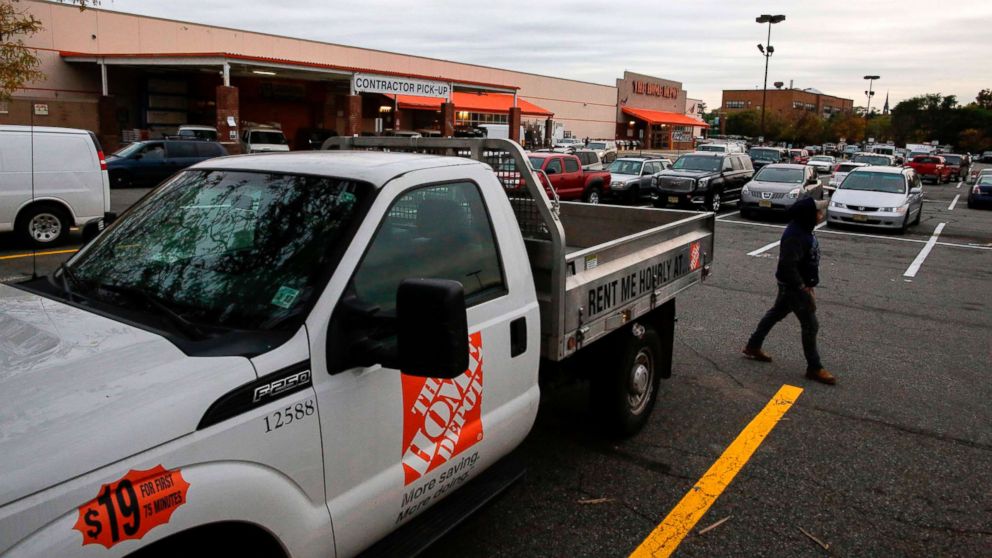 Authorities searched suspect's home, just across the river from New York, on Tuesday night, looking for evidence of radicalization. ISIS has not claimed responsibility for the attack, but according to Rita Katz of the SITE Intelligence Group, which tracks the online activity of jihadist organizations, the attack "fits [the] style" of recent suspected ISIS-inspired attack throughout Europe.
"Amid losses in #Iraq and #Syria, #ISIS has ramped up calls for supporters to perform attacks in the #US, among other Western nations," Katz wrote in multiple posts on Twitter in the wake of the attack in New York City. "#ISIS media regularly pushes #NYC attacks … #ISIS supporters celebrating #Manhattan attack."
According to Richard Clarke, a former U.S. counterterrorism official and an ABC News contributor, the group targets disenchanted young men through virtual channels that allow them to reach potential recruits around the world.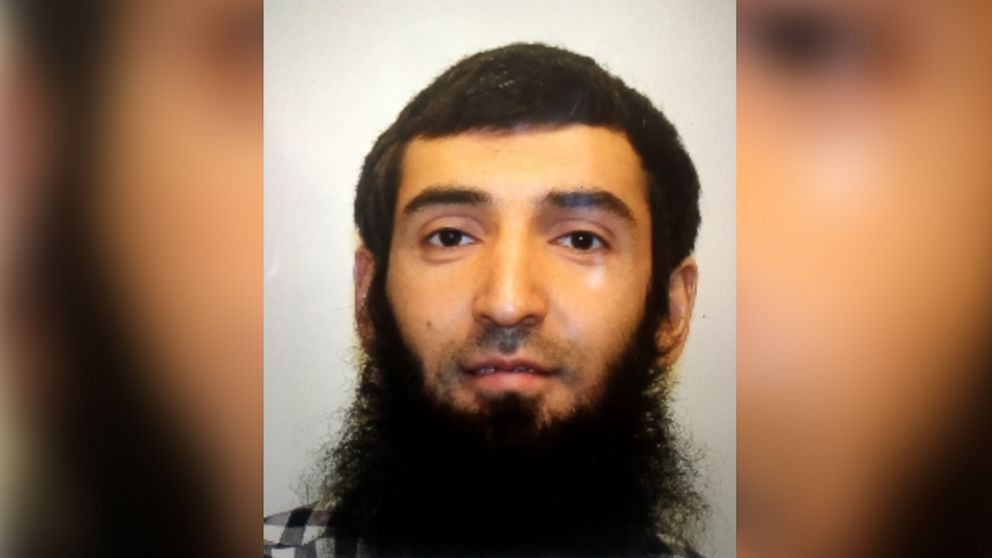 "ISIS has tremendously persuasive online videos and recruitment tools -- persuasive to a person who is generally male and disgruntled, someone who's not making it in life economically or socially," Clarke said. "They reach out online and say, 'Grab a truck. Grab a knife. Attack somewhere in the name of ISIS.'"
That confluence of factors led New York City Police Commissioner James O'Neill to a grim determination.
"If you just look at the M.O. of the attack that's consistent with what's been going on, so that along with the statement has allowed us to label this a terror attack," O'Neill said.
ABC News' Dylan Goetz contributed to this report.