A severe storm system that moved across the U.S. on Monday left destruction in its wake, especially across the Southeast.
Interested in
Weather?
Add Weather as an interest to stay up to date on the latest Weather news, video, and analysis from ABC News.
In Limestone County, Alabama, photos posted by the sheriff's office showed multiple homes damaged by the weather. The county reported that there were several downed trees as well.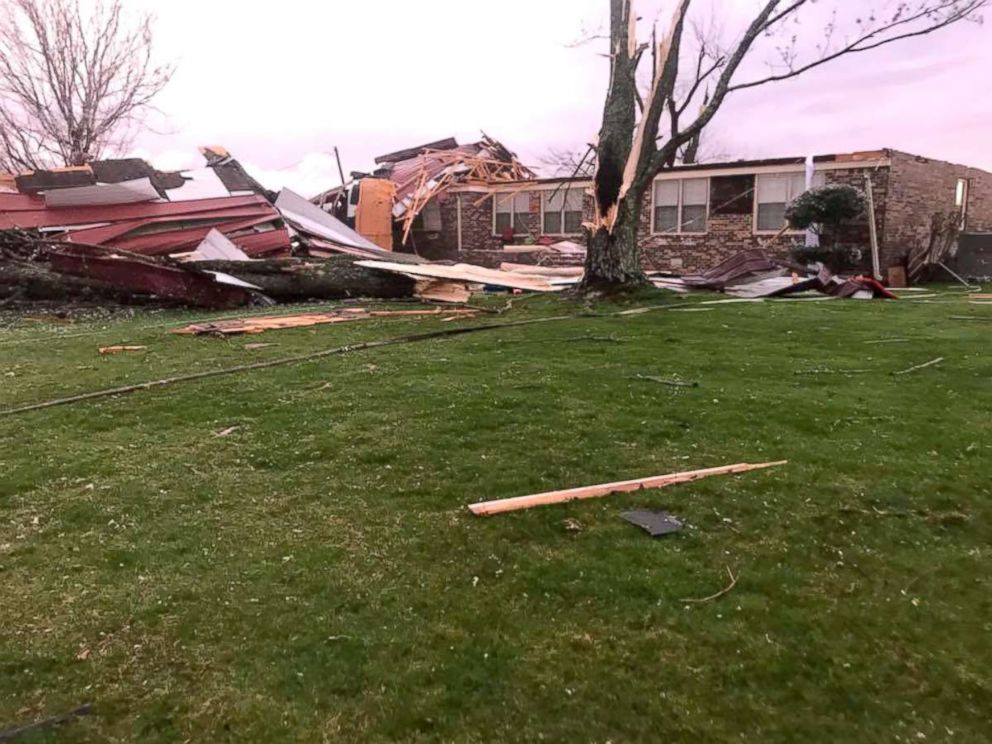 In Jacksonville, Alabama, the storms caused significant damage, according to Chris Roberts, assistant fire chief with the Jacksonville Fire Department, who said multiple structures were mangled, and trees and power lines were down throughout the city. At least 50 buildings suffered damage in the city, fire officials said.
Three people with non-life-threatening injuries were taken to a local hospital, according to the fire department. No fatalities have been reported, and local authorities are working to rescue people who may be trapped under structures or debris.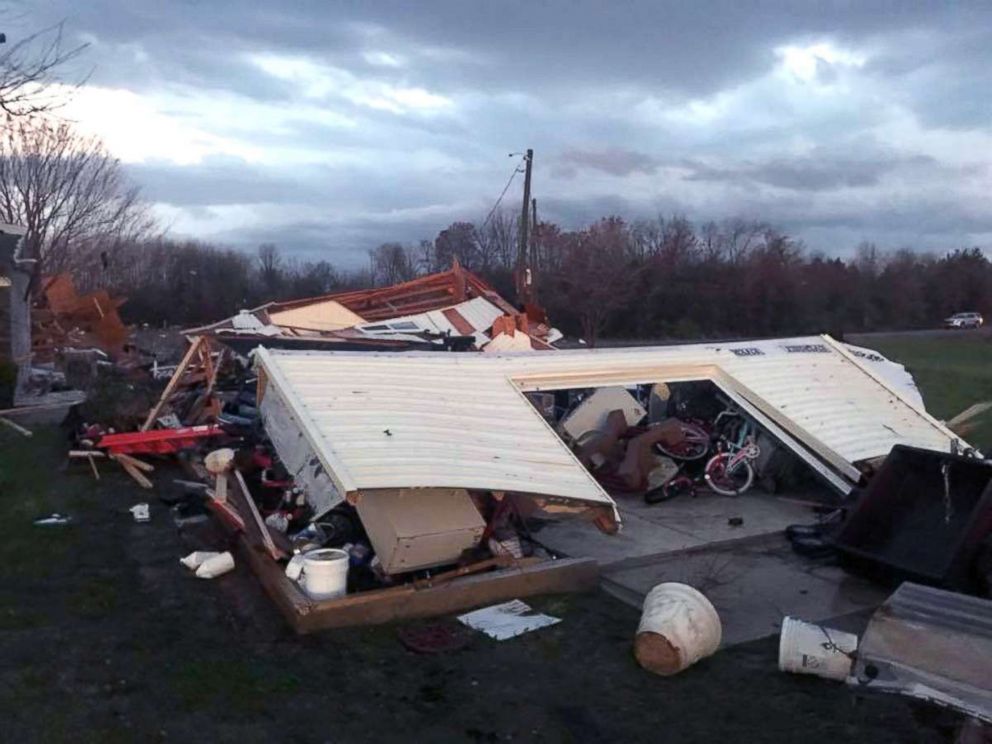 "The town looks pretty bad right now," interim fire chief Keith Kadle told ABC News. "We took a direct hit to the university and to a big residential section of our city."
Jacksonville State University, which suffered damage, lucked out to some degree with students being away for spring break.
"Had a lot of students been in those apartment complexes and dorms it would've been lots worse," Kadle said.
Alabama Gov. Kay Ivey warned residents to "stay out of affected areas" in a late-night statement.
"There has been significant damage tonight in parts of Alabama," Ivey said. "We are sending state resources to those affected areas, especially to Jacksonville and Calhoun County. We will continue to monitor and respond to needs in other areas as needed. Our first priority is ensuring our people are safe. Please stay out of affected areas and let first responders do their job."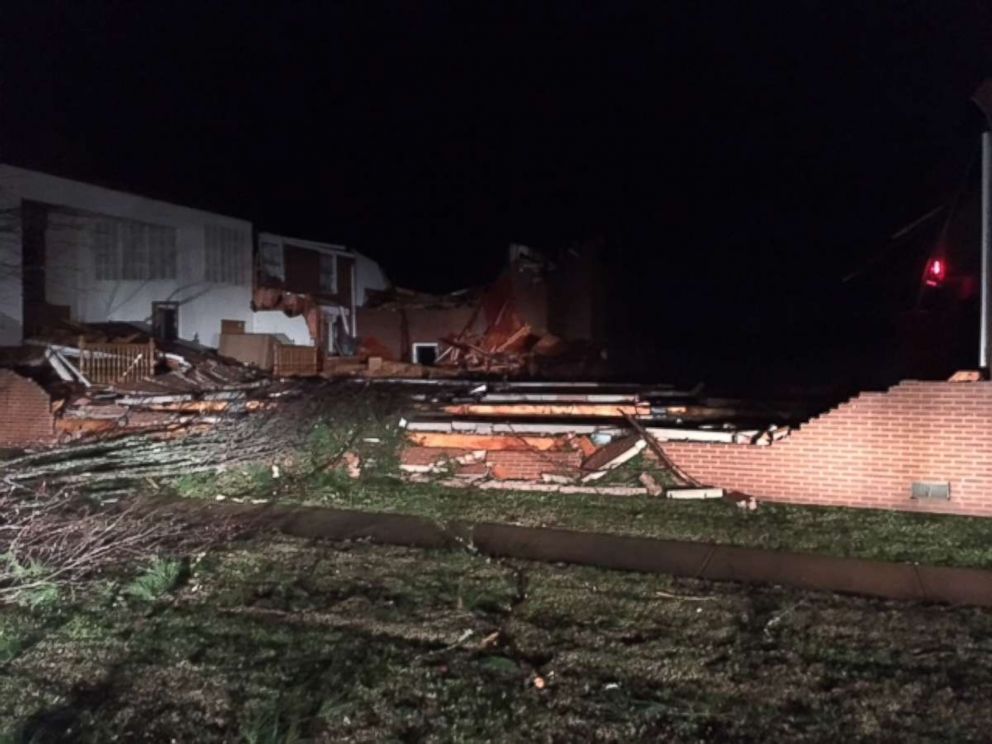 Across Alabama, 15,000 were without power, according to Alabama Power.
Several tornadoes were expected in the area Tuesday evening. Other potential threats included hail up to 3 inches in diameter and 70 mph winds.
The storm system is moving east, stretching from the Northern Plains to the Gulf Coast.
ABC News' Steve Osunsami and Matt Foster contributed to this report.