28-year-old man killed by lightning, teen fatally hit by tree amid severe storms on East Coast
Storms brought torrential rain, destructive winds and massive hail.
At least two people have been killed by severe weather that slammed the East Coast.
Marquin Russell, 28, died after he was struck by lightning in Florence, Alabama, on Monday, according to police.
Evan Kinley, 15, died after being hit by a falling tree outside his grandparents' home in Anderson, South Carolina, on Monday, according to local officials.
Monday's storm brought torrential rain, destructive winds, massive hail and loud thunder to the East Coast. The storms led to more than 10,000 flights to be canceled or delayed across the country on Monday in cities including Atlanta, New York, Baltimore and Washington, D.C.
Straight-line winds gusted to 71 miles per hour in Georgia and 63 mph in Maryland, where power lines and trees came crashing down. Grapefruit-sized hail was reported in Virginia.
In Westminster, Maryland, downed electric poles trapped 33 adults, 14 children and a dog inside cars on a major highway. They were later rescued once the power lines de-energized, officials said.
Among those rescued were Lori and Christopher Gingher and their two grandchildren, who said they were stuck in their car for five hours.
The Ginghers told ABC News they were initially terrified as they watched power lines and telephone poles fall one by one around them like dominoes, and felt the wind rock their car from side to side.
Christopher Gingher said they passed the time by telling jokes and the children watched videos on their phones.
He added, "I did enjoy spending the time with them. Considering the situation we were in, they were relaxed."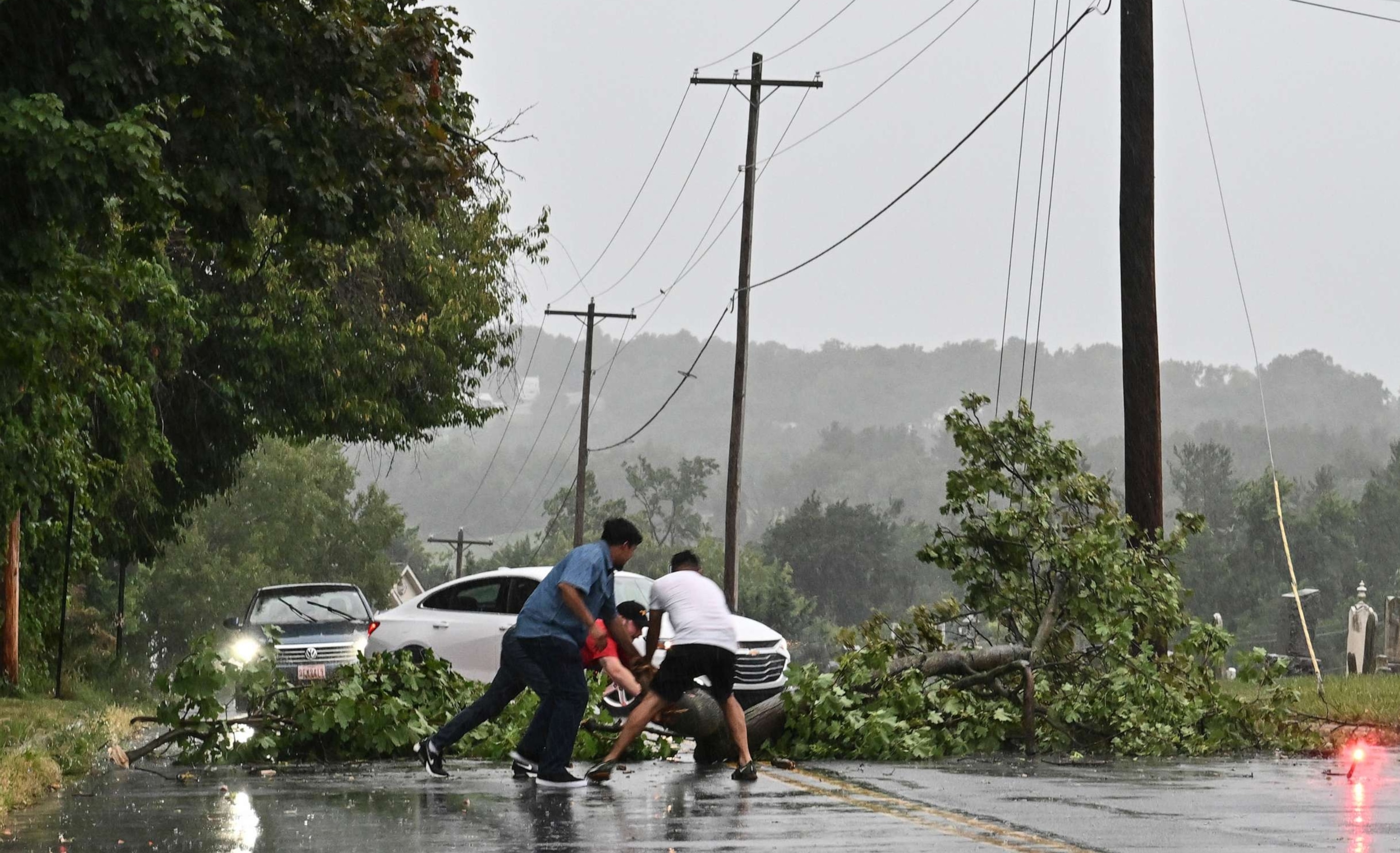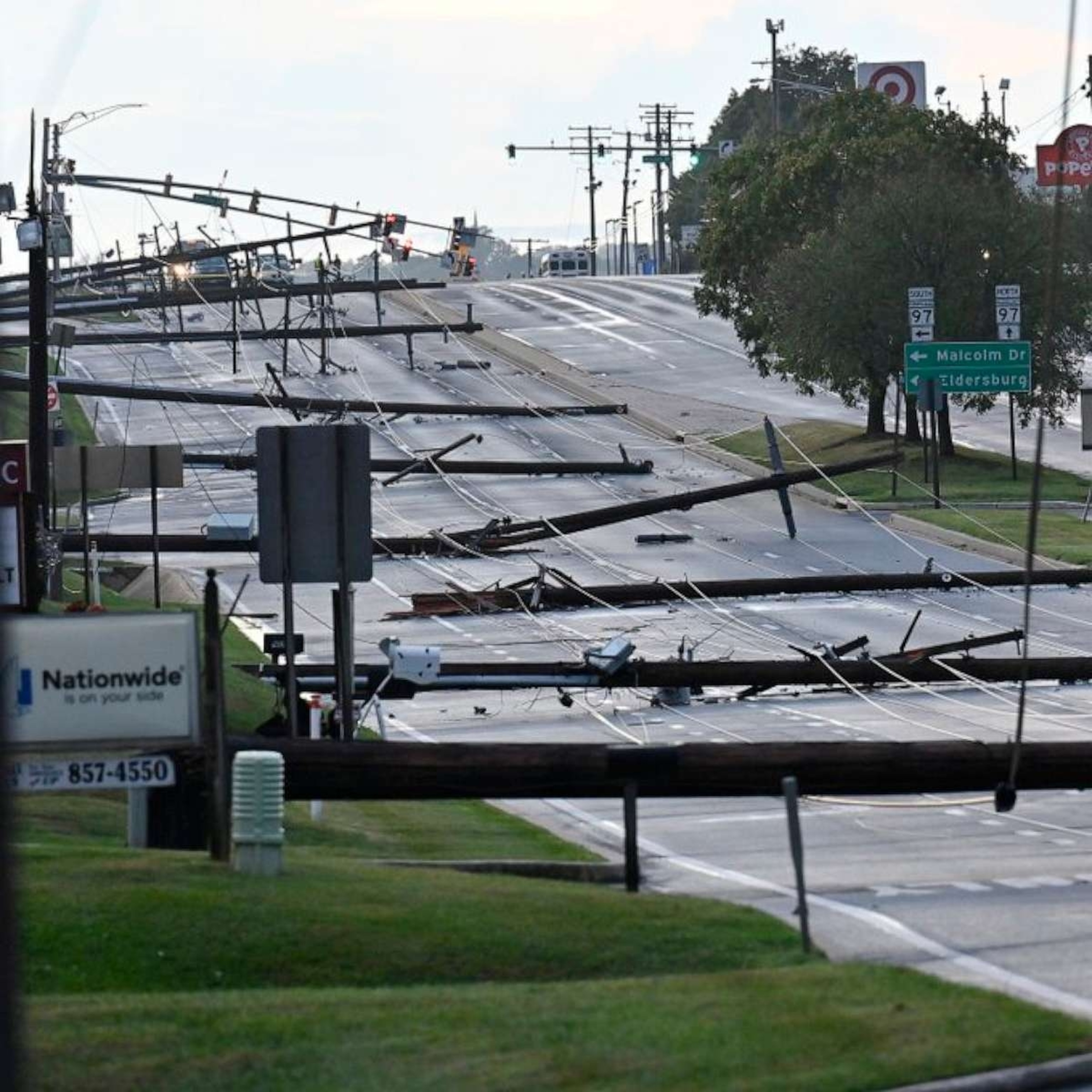 On Tuesday, heavy rain, flooding and a confirmed tornado struck eastern Massachusetts, stranding some drivers on the road.
Up to 8 inches of rain was reported in some areas. Flood watches are in effect.
Meanwhile, storms are brewing in two other regions on Tuesday.
Residents from Jackson, Mississippi, to Savannah, Georgia, could see scattered severe storms, and another system is bringing an enhanced risk for storms to Colorado, Kansas and Nebraska.
Wednesday into Thursday, the threat for severe storms will be from Missouri to Tennessee. Damaging winds, flash flooding and isolated tornadoes will be possible from St. Louis to Little Rock to Nashville.
ABC News' Faith Abubey, Matt Foster and Lauren Minore contributed to this report.