A small Cessna C402 aircraft veered off of the runway, crashed into trees and burst into flames as it was landing at a Massachusetts airport on Thursday.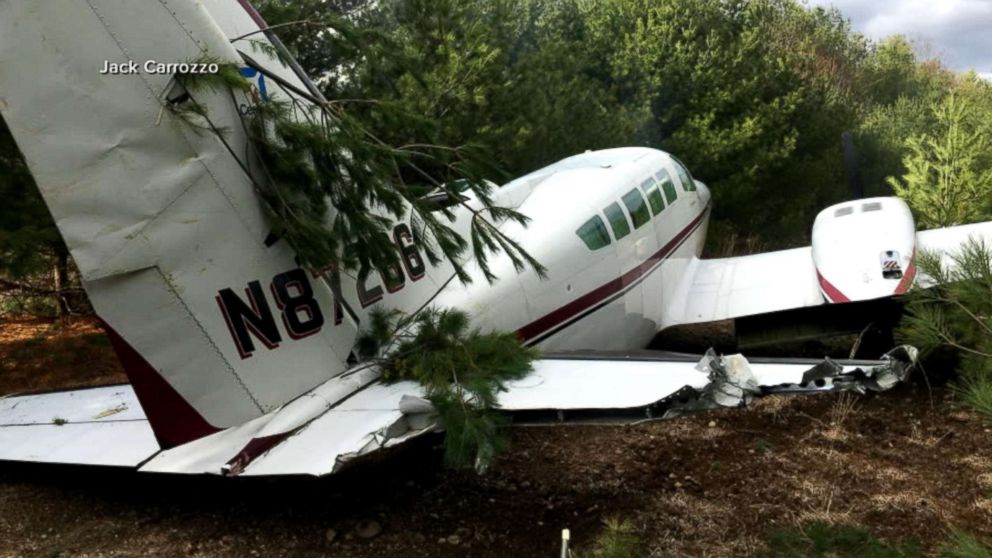 A group of friends said they were returning from a scenic voyage in Keene, New Hampshire, when the plane encountered a strong crosswind that quickly turned into a tailwind.
The pilot, Jack Carrozzo, said he was forced to perform a quick maneuver, which caused the plane to overrun the runway and land on the wood line at Tanner-Hiller Airport in Barre Plains.
Carrozzo told ABC News that three of his friends traveled back from the voyage with him on the plane, while another member of the group had skydived out of the plane just before landing.
Everyone on the plane was able to safely evacuate the aircraft without injury, according to the Barre Fire Department.
"It's not every day that not only are you in a plane that crashes, but you get out of it without the slightest injury," Carrozzo said.
Emergency fire officials extinguished the flames and said the plane was no longer a danger, though the aircraft suffered extensive damage.
The Hardwick Police Department and the National Transportation Safety Board are investigating the cause of the crash.