Dzhokhar Tsarnaev Apologizes for Boston Marathon Bombing
"I am sorry for the lives I have taken," Tsarnaev said.
BOSTON — -- Boston Marathon bomber Dzhokhar Tsarnaev today broke a two-year silence to apologize for the carnage he and his brother unleashed at the finish line of the marathon in April 2013.
"I'd like to now apologize to the victims and survivors," Tsarnaev told a Boston court, hands folded in front of him, his voice low. "I am sorry for the lives I have taken, for the damage that I have done, the irreparable damage."
"I ask Allah to have mercy on me, my brother and my family," Tsarnaev said. "I want to ask for forgiveness from Allah."
Tsarnaev has never before addressed the deadly incident. Today he spoke in a Boston courtroom where a judge formally imposed the death sentence. Tsarnaev said there should be "no doubt" that he is guilty, but Tsarneav's attorney, Judy Clark, indicated the defense would appeal the case in coming days.
Three people were killed and another 260 injured in the April 2013 dual blasts. Dzhokhar and his brother, the late Tamerlan Tsarnaev, also murdered MIT police officer Sean Collier days later, amid an intense manhunt. Tamerlan was killed in a shootout with police, but Dzhokhar was captured after hiding in a dry-docked boat in a Boston suburb.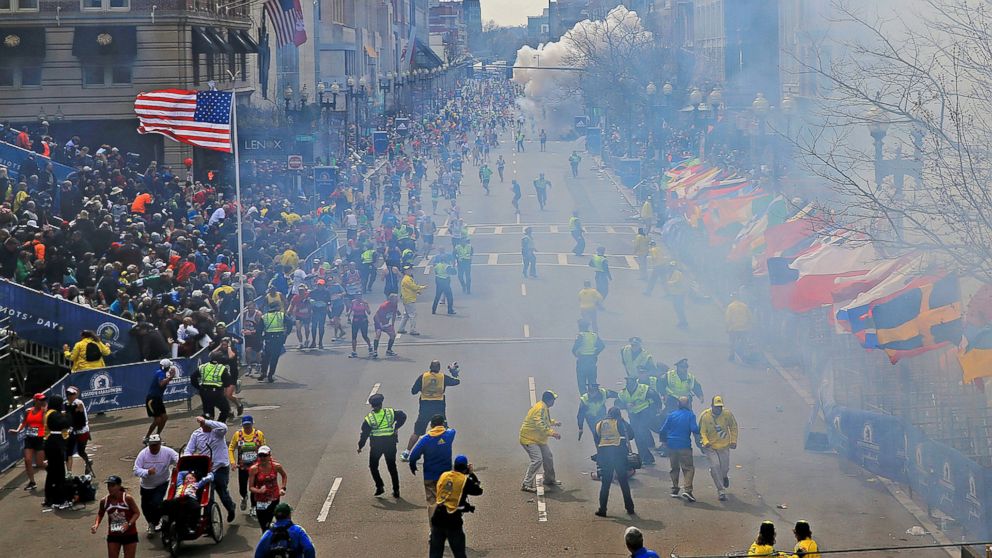 Dzhokhar Tsarnaev was found guilty of 30 charges related to the mayhem, and in May a jury found the death penalty was an appropriate punishment for six of them.
Ahead of Tsarnaev's remarks, survivors or family members of victims of the bombing took the opportunity today to address the young killer.
"What you did to my daughter was disgusting," said Patricia Campbell, mother of 29-year-old Krystle Campbell, who died in the bombing. "I don't know what to say to you. I think the jury did the right thing."
Bill and Denise Richard, parents of 8-year-old bombing victim Martin Richard, said in a prepared statement that Tsarnaev could have prevented the death and destruction.
"His attorneys began this trial telling us and the world the truth of what we already knew, that he was guilty. He could have stopped his brother. He could have changed his mind," the Richards said. "He chose to do nothing. He chose to accompany his brother and participate in this hate. He chose hate. He chose destruction. He chose death. This is all on him."
Get real-time updates as this story unfolds. To start, just "star" this story in ABC News' phone app. Download ABC News for iPhone here or ABC News for Android here. To be notified about our live weekend digital reports, tap here.