— -- A Southwest Airlines plane apparently skidded off the taxiway during takeoff today at the Baltimore/Washington International Thurgood Marshall Airport in Maryland.
Southwest Airlines flight 906, bound for Jamaica's Montego Bay, "turned and stopped near the taxiway pavement edge" as it was preparing to take off this morning shortly after 10 a.m. Eastern Time, according to an airport spokesperson. There were no reported injuries.
The plane remained on the taxiway pavement as all passengers were removed from the aircraft and transported back to the airport terminal. The plane was moved away from the taxiway at around 12:30 p.m., the spokesperson said.
The spokesperson said there wasn't any ice on the taxiway or the runway, and airfield pavement temperatures were above freezing at the time of the incident. Officials tested the condition of the pavement surface immediately following the incident and it was within the standards set by the Federal Aviation Administration, according to the spokesperson.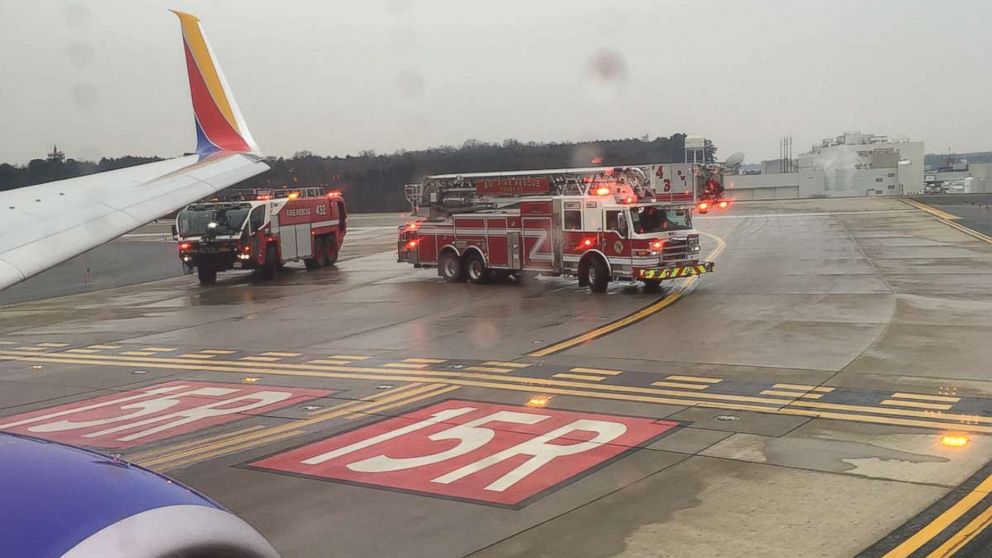 The FAA said in a statement that the Boeing 737 "slid sideways" on the taxiway and it would investigate the incident.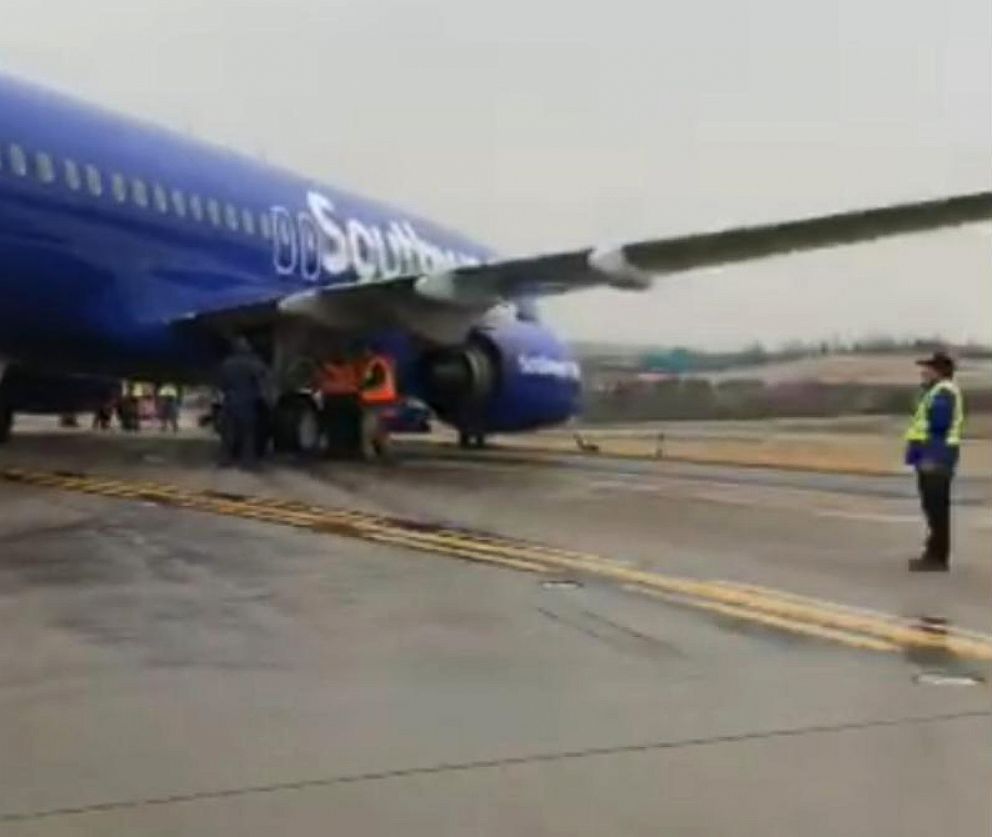 The Baltimore/Washington International Thurgood Marshall Airport announced via Twitter that Southwest Airlines flights "continue to operate."
Passenger Donna Edmonds described the moment the plane skidded off the taxiway.
"We were taxiing on the runway not too fast. We were just at the point where the plane needed to turn 180 degrees to the runway when all of a sudden the throttle went down, we missed the turn, we heard the brakes coming on and we slid into the grass," Edmonds told ABC News in a telephone interview.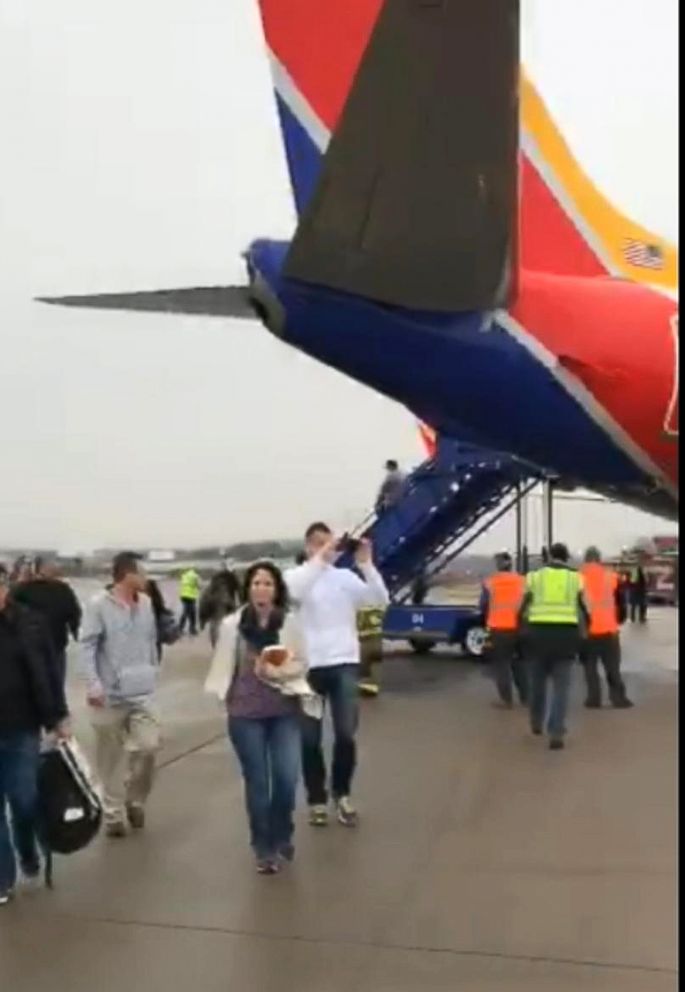 The passengers were forced to leave their personal belongings as they exited the aircraft and were transported back to the terminal, where they waited to board another plane, Edmonds said.
According to ABC News meteorologists, the Baltimore/Washington International Thurgood Marshall Airport experienced freezing rain this morning. Temperatures have been hovering near -- or at times below -- freezing much of the morning.
Another incident involving a Southwest jet took place in Columbus, Ohio, where 119 passengers had to switch planes after a de-icing truck collided with one of the wings, according to the airline.
The plane for Southwest flight 343 from Columbus to Denver was parked and getting de-iced when a second de-icing truck slid and hit the aircraft's wing, Southwest said in a statement.
The wing was damaged, and a portion of it could be seen dangling. The aircraft is now out of service for review, according to Southwest.
No one was injured in the incident, Southwest said, and the flight arrived at its destination about four hours later.
ABC News' Fergal Gallagher, Max Golembo and Julia Jacobo contributed to this report.