Stormfront Website Posters Have Murdered Almost 100 People, Watchdog Group Says
Watchdog groups says Stormfront members have killed nearly 100 people.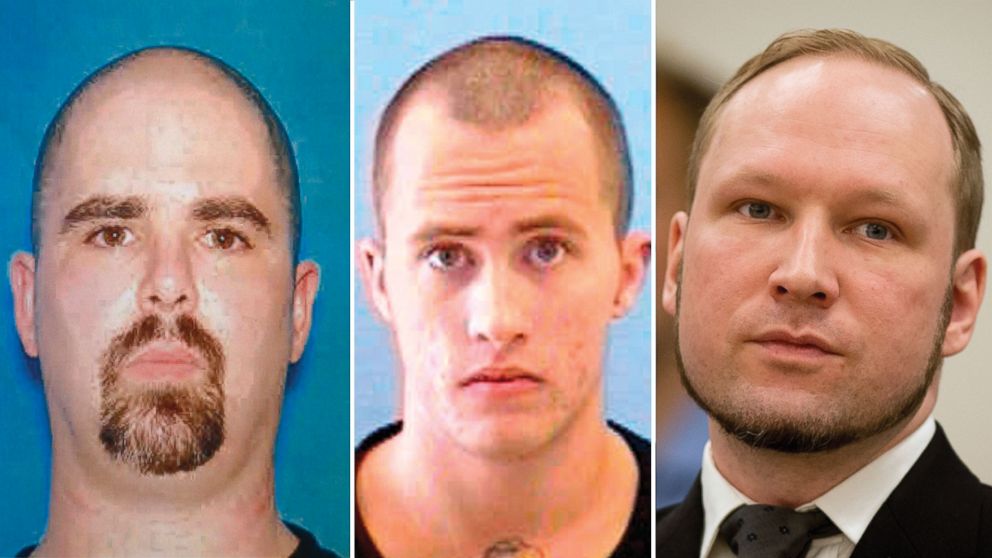 April 17, 2014— -- Nine men who were allegedly prolific posters on the white supremacist website Stormfront were responsible for killing almost 100 people over the past five years, according to a report released today by the Southern Poverty Law Center.
Among the nine people named in the report are Anders Breivik, who was convicted of killing 77 people in two attacks in Norway in 2011, Wade Michael Page, who authorities said killed six people at a Milwaukee Sikh temple before taking his own life, and Richard Poplawski, who was sentenced to death for killing three Pittsburgh police officers.
"If you spend enough time looking at these folks, there is a pattern that emerges," said Heidi Beirich, who spent two years analyzing the white nationalist website Stormfront, which she calls the "murder capital of the internet."
Read More: Former KKK Leader Says Jewish Center Shooting Suspect Went 'Insane'
"It is a myth that racist killers hide in the shadows. Investigators find that most offenders openly advocated their ideology online, often posting on racist forums and blogs for hours every day," Beirich said.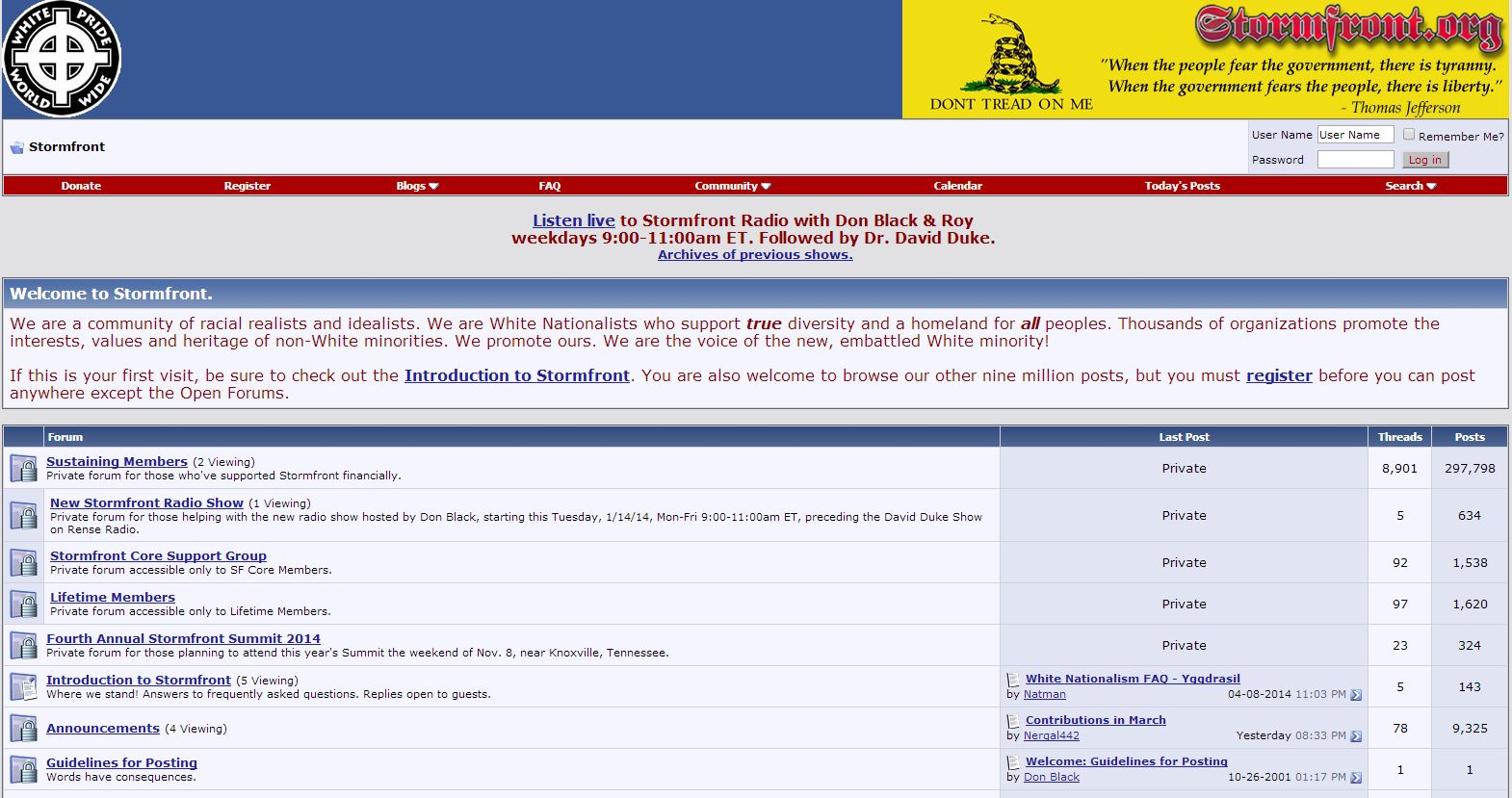 With 268,000 registered users, she said Stormfront has become a breeding ground for hate, where the typical shooter, who she said is a "frustrated, unemployed, white adult male," can post his grievances against society.
While online, the alleged perpetrators of these killings exhibited several unique characteristics, including being argumentative on the forums, discussing violence as an acceptable means of conflict resolution and a notable change in their posting frequencies in the days leading up to their crimes.
Don Black, a former Ku Klux Klan member and the founder of Stormfront, told ABCNews.com the Southern Poverty Law Center's report was "ludicrous" and said the number of murdered was inflated because they included Breivik, who he said posted only a few times on the site before he was banned.
"There are any number of websites who have had murderers come through their ranks," Black said, naming several popular social media and online personals websites.
"We have had a few people who have gone on shooting sprees. Most were domestic issues that didn't have anything to do with politics," Black said.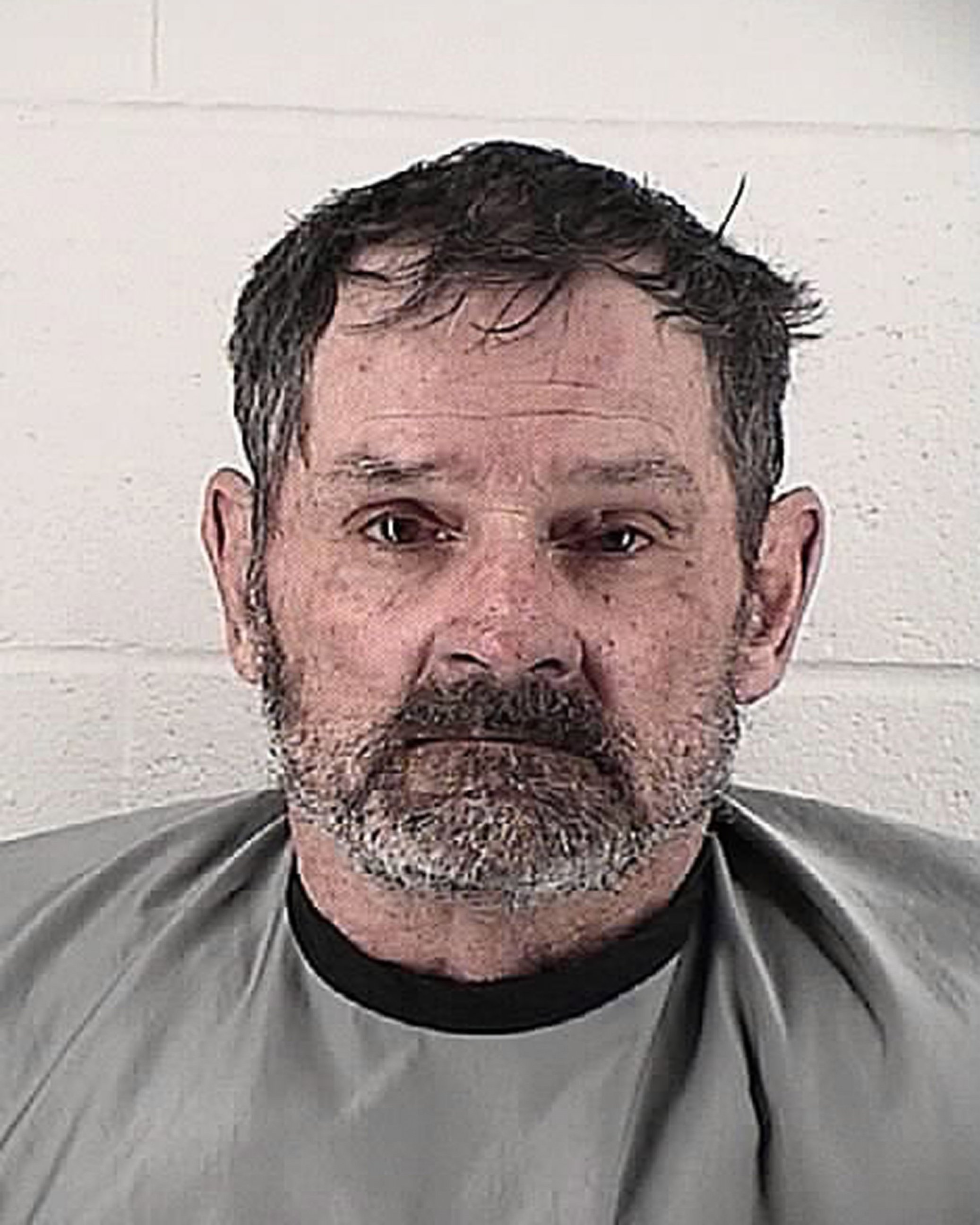 Frazier Glenn Miller, the man who allegedly killed three people outside two Jewish sites in Kansas last weekend, posted more than 12,000 times on a different racist web forum, according to the Southern Poverty Law Center.
Miller was charged this week with one count of capital murder and a second count of premeditated first degree murder. He has not yet entered a plea.
Black, who said he knows Miller from decades ago, said he wasn't welcome on the Stormfront website since he became a "government informant" in exchange for a plea deal and testified against several white supremacists at a 1988 sedition trial.
"He was certainly unwelcome and I couldn't imagine why he would think he is welcome. He was a big time government informant," Black said. "He wouldn't have been allowed to post the stuff he had [on VNN] on our board."
Stormfront is staffed with moderators, Black said, who "do not tolerate illegal violence, even the suggestion of illegal violence."
"Anybody who says anything like that gets shown the door," he said.
Black said his website is a place for white nationalists to "discuss the truth as we see it" and if anything, may act as a deterrent.
"The kind of people that are more likely to go out and do something and go on a shooting spree are by themselves typically," he said. "If they become part of our community they are less likely to do something because they have a support group.