— -- Former Subway spokesman Jared Fogle faces a possible five to 12 years in federal prison after agreeing to plead guilty to Justice Department charges that he paid for sex with minors and received child pornography.
Fogle, 37, is prepared to serve the time, his attorney Jeremy Margolis told reporters outside the Indianapolis courthouse where Fogle made his first court appearance today.
He "understands that he requires significant psychiatric medical treatment and counseling," Margolis said, adding he is prepared to pay the victims restitution and do what it takes to once again become a "productive member of society."
With the plea agreement, which a judge has to approve, Fogle must spend at least five years in prison and five years of supervisory release, but the final sentence will be up to the judge, federal authorities said today.
Fogle, with another attorney, arrived at U.S. District Court for the Southern District of Indiana this morning in a dark suit, white shirt, blue tie and the dark-rimmed glasses he sometimes wore in Subway ads.
In his brief appearance this morning at the Indianapolis Federal Courthouse, Fogle confirmed that he had received the charging documents and understood the charges against him. He was released, pursuant to the judge's orders. A plea agreement was also filed with the court, but he will enter a plea at a later date. It was not immediately clear what conditions the judge put on his release.
Between 2010 and February 2013, Fogle traveled to New York City "to engage in commercial sexual acts with minors under the age of 18 years," including two other unnamed victims, according to an affidavit filed with the court by an assistant U.S. attorney. When Fogle was a guest at the Plaza Hotel on Nov. 3, 2012, he "engaged in sexual acts" in exchange for money with a minor girl who was 17, the document states.
The next day he texted her to ask whether she could find him another underage girl for commercial sex, allegedly saying he would accept a 16 year old girl, "while stating that the younger the girl, the better," the affidavit states. Fogle also sent text messages to escorts "soliciting them to provide him with access to minors as young as 14 to 15 years" for sex, the affidavit alleges.
"He did this only after engaging in commercial sexual acts with the escorts to insure that they were not undercover police officers," the court document states. "[Fogle] repeatedly made travel plans in order to have his business trips coincide with his pursuit of commercial sex acts."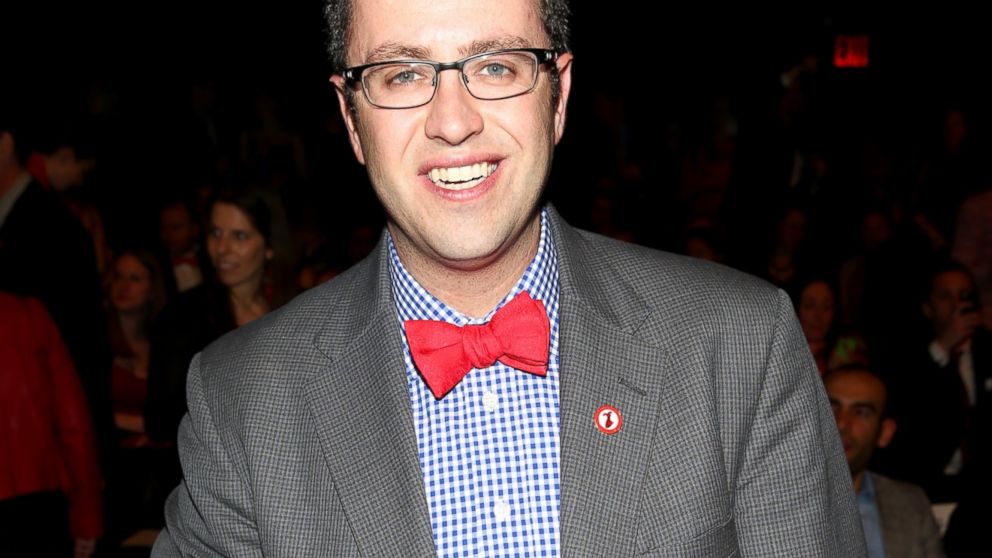 A plea agreement has been reached on charges that he distributed and received child pornography and he traveled to engage in illicit sexual conduct with minors, according to a court document that was filed this morning.
The affidavit calls Russell Taylor, the former executive director of Fogle's charity devoted to children's health, The Jared Foundation, a co-conspirator. The same court document says on "multiple occasions" between March 2011 and April 29, 2015, Fogle "received from Taylor images and videos of nude or partially clothed minors engaging in sexually explicit conduct," and that Fogle knew they minors were under 18, "including minors as young as approximately 13-14 years."
Authorities served a search warrant on July 7 at Fogle's home in Zionsville as part of what two sources briefed on the investigation told ABC News was an ongoing investigation into child pornography. The officials told ABC News at the time that the investigation was an offshoot of the arrest in May of Taylor.
Fogle and Taylor "discussed among themselves that Taylor was secretly producing nude images and videos of minors in Taylor's current and former residences" in Indiana, the affidavit states. "In some of these conversations, [Fogle] made comments approving of this activity and discussed some of these minors by name."
Taylor has been charged but has not entered a plea, the Justice Department said.
There are 14 victims, four of whom are now adults, the FBI said today, adding that the plea agreement provides $1.4 million in restitution to the victims, or $100,000 each.
The victims did not know they were being secretly filmed by hidden cameras concealed in clock radios, while they changed clothes, bathed or during other activities, in Taylor's current and former residences, the affidavit states.
Subway suspended its relationship with Fogle after authorities raided his home in early July. He first appeared in Subway ads in 2000 after gaining national fame for losing weight by eating the chain's sandwiches. Subway said in a tweet Tuesday, "We no longer have a relationship with Jared and have no further comment."
ABC News' Meghan Keneally contributed to this report.