— -- It's almost that time of year again when football and non-football fans alike join forces to watch the most popular sporting event of the year: the Super Bowl.
Nearly 189 million Americans are expected to tune into the Super Bowl 50 championship game between the Denver Broncos and the Carolina Panthers on Feb. 7, according to the National Retail Federation.
We won't argue about what's really the best part of the game -- the plays, half-time show or commercials -- but most of us would agree that game-day grub is a key part of the experience. Stocking up on the essentials -- chips, wings, hoagies, dip and beer -- is a game-day tradition in and of itself. So, without further ado, here's what your fellow Americans will be spending, and consuming, this Sunday.
The Parties
Are you one of the 43.3 million Americans planning to throw a Super Bowl party? If not, you will likely be one of the 70 million attending one (estimates are based on the NRF's Super Bowl Spending Survey conducted by Prosper Insights and Analytics). Nearly 8.7 million new TVs will be bought leading up to the game.
All told: Super Bowl spending will top $15.5 billion, according to the NRF. Viewers will spend an average of $82.19 on food, decor and team apparel, up from $77.88 last year. The Super Bowl is more than entertainment -- it's an economic stimulus!
The Drinks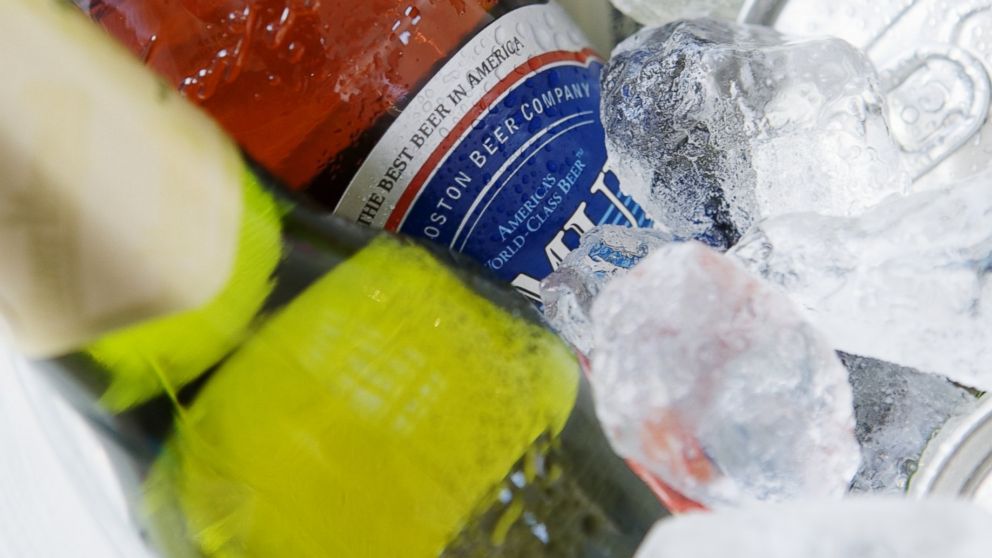 The Nielsen Company polled 2,000 Americans who were at least 21 years old about their drinking habits on Super Bowl Sunday. No shocker here: 53 percent said they'll consume beer during the game. There are some wine drinkers -- 27 percent -- and 24 percent of respondents are choosing hard liquor/spirits. A small percentage will be drinking hard cider (8 percent) while 12 percent prefer flavored malt beverages.
The Food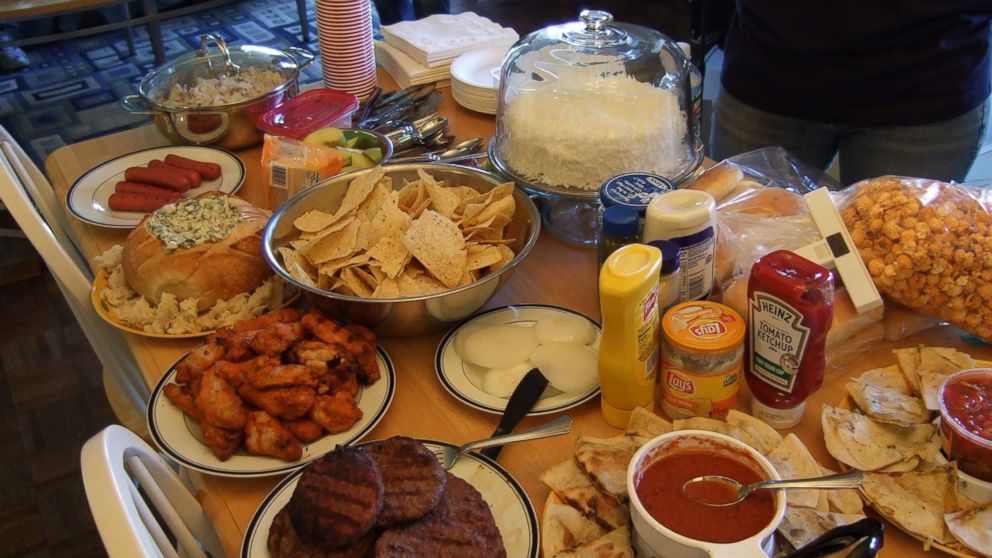 The Super Bowl is akin to Thanksgiving -- diets are put on pause, calories are forgotten (or ignored) and few individuals will be keeping track of how many potato chips and chicken wings they're popping into their mouths. Bonding over food is quite common and the diversity and display of snacks are always a good topic to discuss when your team is losing.
Here are all the food-related stats you ever wanted to know about the Super Bowl.
-48 million Americans order takeout or have food delivered to their doorstep. (National Restaurant Association)
-12 million Americans watch the game at a bar or restaurant. (National Restaurant Association)
-Domino's expects to sell 12 million slices of pizza on Feb. 7 -- five times more than a typical Sunday.
-Domino's estimates it will sell 4 million chicken wings that day.
Speaking of chicken wings ...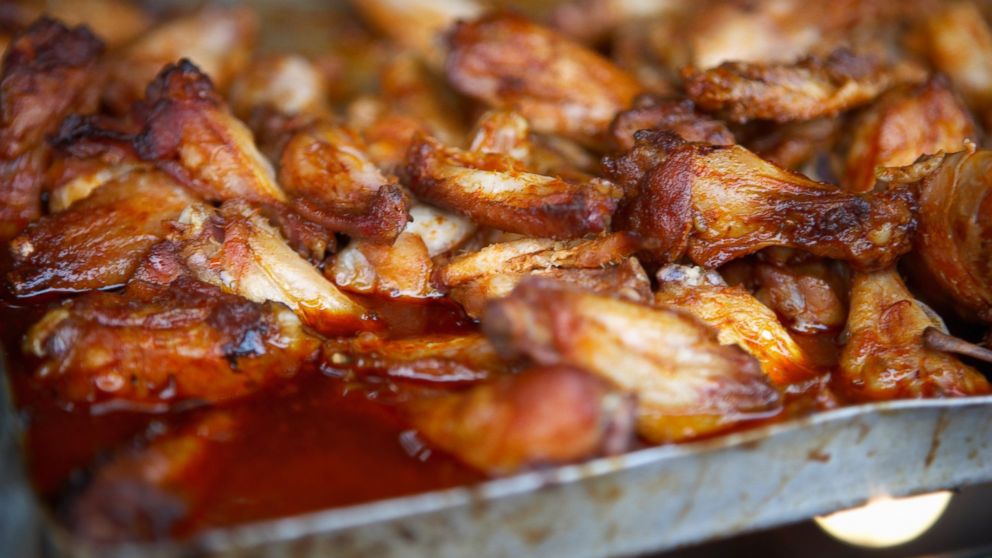 -Americans will devour 1.3 billion chicken wings during the game -- a 3 percent increase from 2015 (National Chicken Council).
-How many pounds do 1.3 billion wings weigh? 162.5 million (National Chicken Council).
-Wing prices usually increase in the fourth quarter of the year as restaurants and supermarkets increase their supply ahead of the Super Bowl (National Chicken Council).
The Staples
Chicken wings are included in this category, of course, but a Super Bowl party would not be complete without nachos, guacamole, salsa, chili and crudités (perfect for dipping in blue cheese and ranch dressings).
The California Avocado Commission expects 139.4 million pounds of avocados will be consumed on Sunday. Americans sure love their avocados (ahem, guac) -- total consumption was 123.1 million pounds in 2015 and 99.1 million pounds in 2014. Holy Guacamole!
The three most popular snacks (based on sales for the week prior to last year's Super Bowl) are potato chips ($140.2 million), unflavored nuts ($90.8 million) and crackers ($93 million). Americans spent an additional $5.1 million on vegetable trays, $22,685 on shrimp cocktail, $20.1 million on tortilla chips and $4.9 million on tater tots, according to Nielsen.
Happy eating!