Duane Davis indicted for murder in fatal drive-by shooting of Tupac: Official
Tupac was shot and killed at the age of 25 in September 1996.
Duane Keith Davis has been indicted on a murder charge in connection with the shooting of Tupac Shakur, who was killed during a drive-by in Las Vegas in 1996.
Davis was indicted on Thursday by a Clark County grand jury on one count of open murder with use of a deadly weapon with a gang enhancement, according to Clark County District Attorney Steve Wolfson. The suspect is expected to appear in court in the coming days.
The celebrated hip-hop artist was shot on Sept. 7, 1996, in Las Vegas and died in the hospital six days later from his injuries at the age of 25.
"For 27 years the family of Tupac Shakur has been waiting for justice," Las Vegas Metropolitan Police Department Sheriff Kevin McMahill said during a press briefing on Friday, adding that detectives spent "countless hours" on the homicide investigation.
Sekyiwa 'Set' Shakur, Tupac's sister and President of The Tupac Amaru Shakur Foundation, released a statement on Instagram on Friday following the news of the arrest, describing it as "no doubt a pivotal moment."
"The silence of the past 27 years surrounding this case has spoken loudly in our community. It's important to me that the world, the country, the justice system, and our people acknowledge the gravity of the passing of this man, my brother, my mother's son, my father's son," she wrote.
She continued that her family is seeking justice for her brother.
"His life and death matters, and should not go unsolved or unrecognized, so yes, today is a victory but I will reserve judgement until all the facts and legal proceedings are complete. There have been multiple hands involved and there remains so much surrounding the life and death of my brother Tupac and our Shakur family overall. We are seeking real justice, on all fronts," she added.
Davis claims to be one of two living witnesses, along with former Death Row Records CEO Suge Knight, to the Vegas shooting that killed the rapper, according to a search warrant released by police.
A brawl that broke out between members and affiliates of two feuding Compton, California, gangs -- Mob Piru and the South Side Compton Crips -- just hours before the deadly drive-by led to the "retaliatory shooting" that killed Tupac, according to Lt. Jason Johansson.
Tupac, Knight and members of the Mob Piru gang had attended a Mike Tyson fight at the MGM Grand that was also attended by members of the South Side Compton Crips -- including Davis, the gang's "shot caller," and his nephew Orlando Anderson -- Johansson said. While leaving the fight, a brawl captured on hotel security footage broke out near the elevator bank, with Anderson kicked and punched.
"Duane Davis devised a plan to obtain a firearm and retaliate against Suge Knight and Tupac for what happened to Anderson," Johansson said.
As Tupac was headed to an after-party in a black BMW driven by Knight, a white Cadillac pulled up alongside the car near the Strip and "immediately began shooting," Johansson said. Davis, Anderson and two others -- Terrence Brown and Deandre Smith- -- were in the Cadillac, according to Johansson.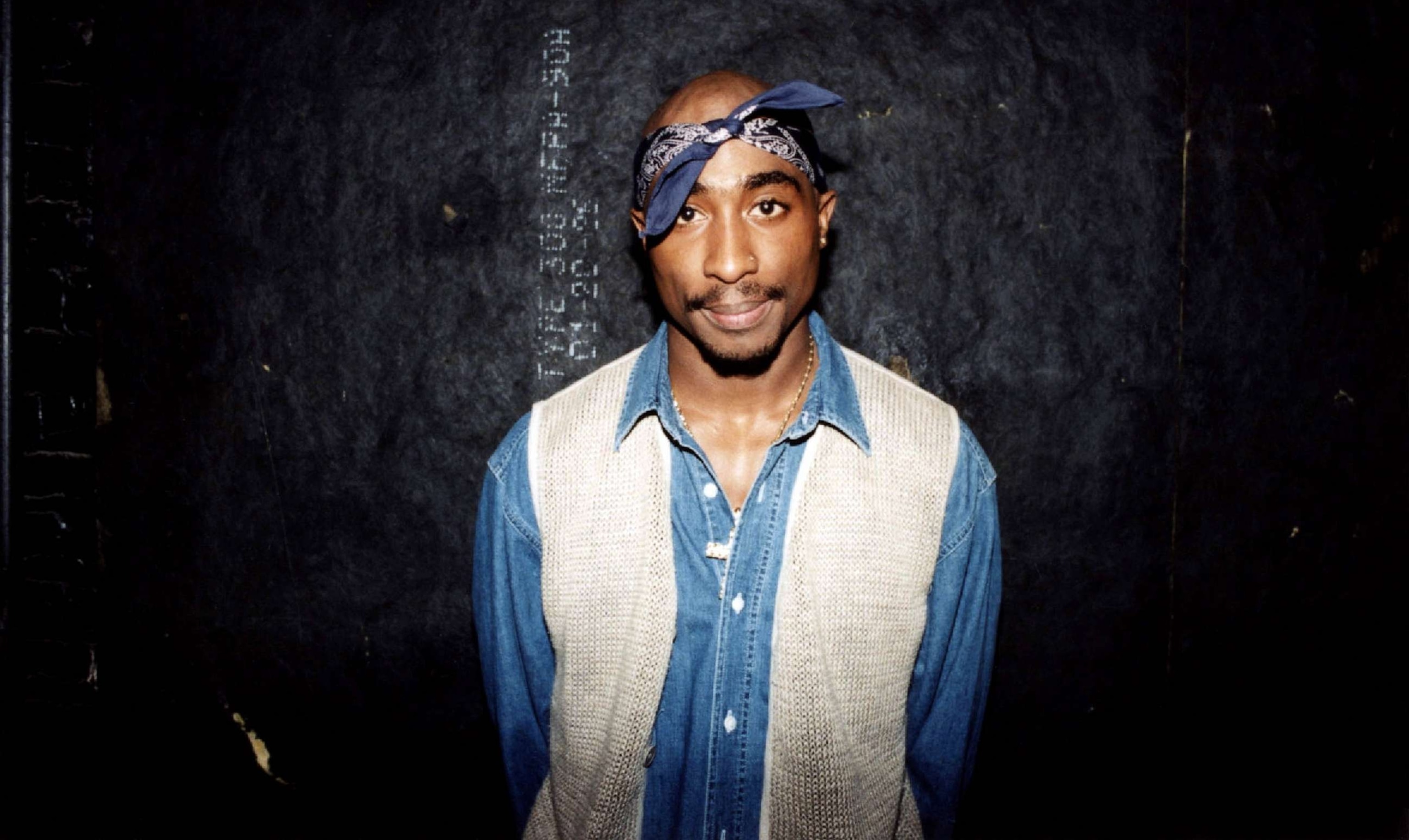 Investigators knew the incident involved out-of-town victims and suspects, but never had enough evidence to bring forward a criminal charge, Johansson said.
The case remained cold for decades until "reinvigorated" in 2018 when new information came to light -- "specifically, Duane Davis' own admissions to his involvement in this homicide investigation that he provided to numerous different media outlets," Johansson said.
Police more recently conducted a nighttime search of Davis' Las Vegas-area home in July in connection with the Tupac murder investigation.
Davis was taken into custody without incident early Friday morning while on a walk near his home where the search occurred, a senior law enforcement official told ABC News.
Magazine articles about Tupac and his death were among the items seized by police from the Henderson home during the search, a law enforcement official briefed on the investigation told ABC News. The search warrant listed a "copy of 'Vibe magazine' on Tupac" among the items seized.
Nearly 13 hours of body camera footage in the search were released in response to a public records request by ABC News. The video has been redacted -- it goes black and silent -- when SWAT team members are on private property, but otherwise shows the raid taking place and Davis -- known as Keffe D or Keefy D -- talking to police outside of his home.
Davis is the only living suspect in the homicide, according to Johansson, who noted that the charge of murder does not have a statute of limitations.
Anderson was shot and killed in a gang-related shooting in Los Angeles County in 1998.