A Texas man is suing three women he alleges helped his now ex-wife obtain medication for an abortion.
Marcus Silva filed a wrongful death lawsuit on March 9 seeking more than $1 million in damages from each of the women, claiming their alleged assistance in procuring the abortion medication is equivalent to aiding murder under Texas law.
Silva's ex-wife is not named as a defendant in the civil suit. The complaint notes that she is exempt under Texas law from liability as the person who underwent the abortion, and that Silva "is not pursuing any claims against her."
Silva alleges his then-wife (the pair officially divorced in February, according to the lawsuit) discovered she was pregnant in July of last year -- just one month after the overruling of Roe v. Wade and before a state law making performing an abortion a felony went into effect in Texas.
Silva claims two of the defendants shared information with his ex-wife from Aid Access, an international group that ships abortion medication by mail, and a third defendant set up the delivery of the medication. The lawsuit includes as exhibits alleged text messages exchanged among the women.
The women have not been criminally charged.
According to the complaint, Silva intends to sue the manufacturer of the medication as well once it is identified.
Silva is represented by Jonathan Mitchell, a lawyer who helped create a Texas bill banning abortion after about six weeks of pregnancy, and Republican State Rep. Briscoe Cain.
After the fall of Roe v. Wade, legal battles over medication abortion in states that restrict the procedure have amplified. Walgreens recently said it will not sell mifepristone, an abortion pill, in 20 states that had threatened legal action if they did.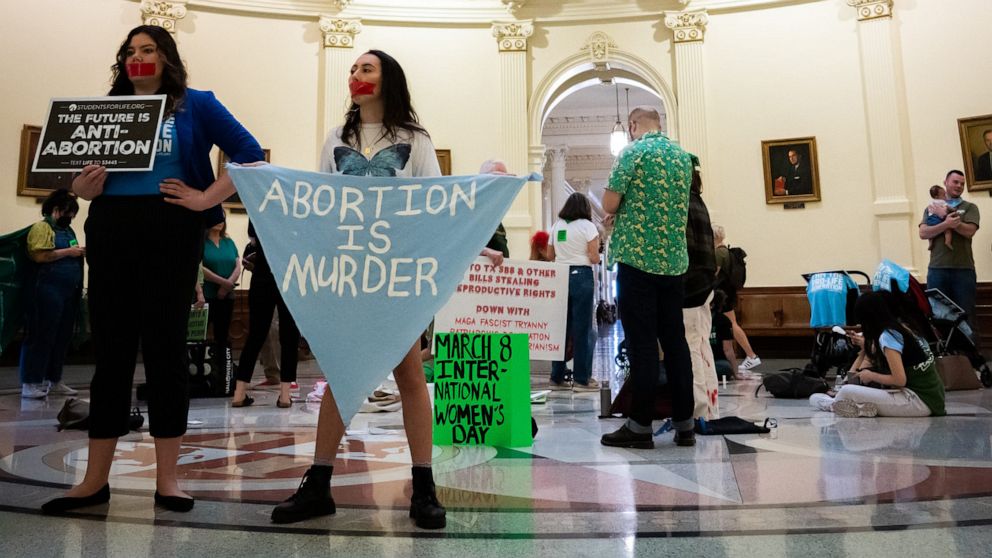 "We are outraged, but we are not surprised," Wendy Davis, the senior adviser of Planned Parenthood Texas Votes, said in a statement slamming Silva's lawsuit.
Davis called the lawsuit a "direct result of the dangerous policies championed by Governor Greg Abbott and his supporters. It is state-sanctioned harassment and we will not stand for it."
Earlier this week, five women sued the state over its strict abortion laws, stating they were denied the procedure even though their lives were threatened.
Nancy Northup, the president and CEO of the Center for Reproductive Rights, said the lawsuit was filed "to stop the unnecessary pain, suffering, injury and life threatening complications caused by Texas's abortion ban."
"This is the first lawsuit of its kind. It is the first lawsuit in which individual women have sued a state for the harm that they endured because abortion care has been criminalized in the wake of Roe's reversal," Northup said earlier this week at a news conference outside the Texas Capitol.