Eight therapists, two of whom were also public school teachers, were arrested Thursday on federal charges of stealing hundreds of thousands of dollars by billing for services for developmentally disabled children that never happened.
In some instances the therapists forged the names of the children's guardians or parents on documentation, federal prosecutors said.
Other times the defendants falsely claimed to have provided therapy sessions when the defendants were not in New York. One of the defendants, Lyubov Beylina, posted a vacation picture of herself holding an iguana in the Dominican Republic at the same time she supposedly performed therapy sessions for children, the criminal complaint said.
"The defendants defrauded government agencies out of hundreds of thousands of dollars in public funds designated for therapeutic care for developmentally disabled children," said U.S. Attorney for the Eastern District of New York Richard Donoghue. "The victims of this fraud include not only the children and their families who were deprived of the therapeutic care that these defendants claimed to have performed, but ultimately the taxpayers whose taxes support Medicaid."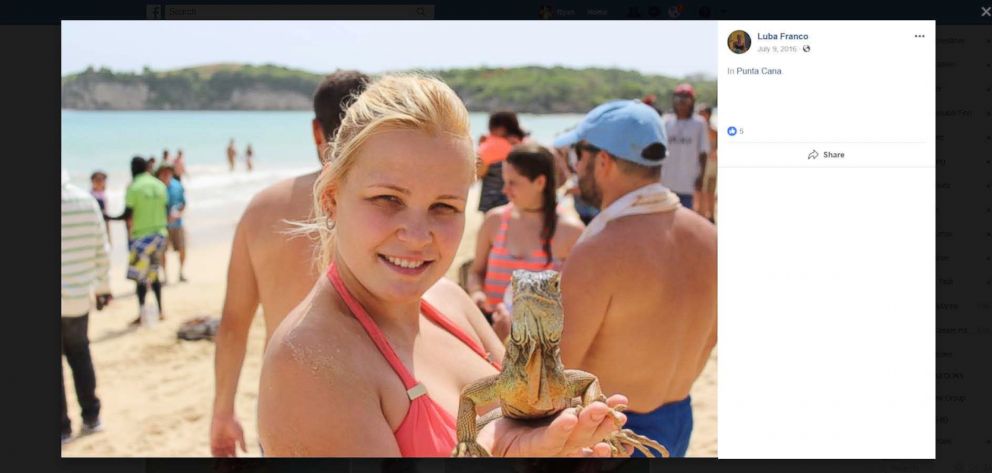 Lyubov Beylina, Kaderrah Doyle, Cara Steinberg, Marina Golfo, Ego Onaga, Danielle Scopinich, Patricia Hakim and Enock Mensah were accused of stealing more than $600,000 from Medicaid and the New York City Department of Health and Mental Hygiene through fraudulent billing practices.
According to the complaint, between 2012 and 2018, the therapists submitted thousands of fraudulent session notes and accompanying invoices for non-existent therapy sessions.
They were all arrested Thursday and scheduled for an afternoon appearance in Brooklyn federal court. It wasn't immediately clear whether they had arranged legal representation.
"As we allege today, these defendants stole hundreds of thousands of government dollars from a program designed to aid some of our city's most vulnerable residents," said FBI Assistant Director-in-Charge Bill Sweeney. "Rather than provide honest services, they chose to line their own pockets at the expense of taxpayers and the developmentally-delayed children and their families for whom these funds were targeted."
The therapists each face up to 10 years in prison if convicted.