— -- Tad Cummins, a 50-year-old married former high school teacher and Elizabeth Thomas, his 15-year-old former student, have been missing for more than a week -- without any sightings.
Here's a timeline of the alleged abduction and the events leading up to it:
Pre-2017
Cummins married his wife Jill in 1985, according to his Facebook account. The couple have adult children together and are also grandparents, according to police.
He worked as a health sciences teacher at Culleoka Unit School, which is where he met Elizabeth, according to police.
The Tennessee Bureau of Investigation (TBI) said that the teacher used his position of authority to shape a potential relationship with his student, but it's not entirely clear when he allegedly started that process with her.
Cummins "may have been abusing his role as a teacher to groom this vulnerable young girl for some time in an effort to lure and potentially sexually exploit her," according to the TBI.
One way Cummins may have done this is by telling the girl elaborate stories about himself, according to Elizabeth's father, who told ABC News that he bragged about being a millionaire and a CIA operative that traveled on secret missions.
Jan. 23
It was a Monday in late January when one of Elizabeth's schoolmates alleged she witnessed a kiss between Cummins and Elizabeth.
The girl said that she was walking into Cummins' classroom when she saw Elizabeth and Cummins kissing, according to a Jan. 30 investigative report conducted by the school district.
"It wasn't like a make-out kiss, just a peck on the lips," the student said in a written statement quoted in the report. She said she told another student about what she believed she saw.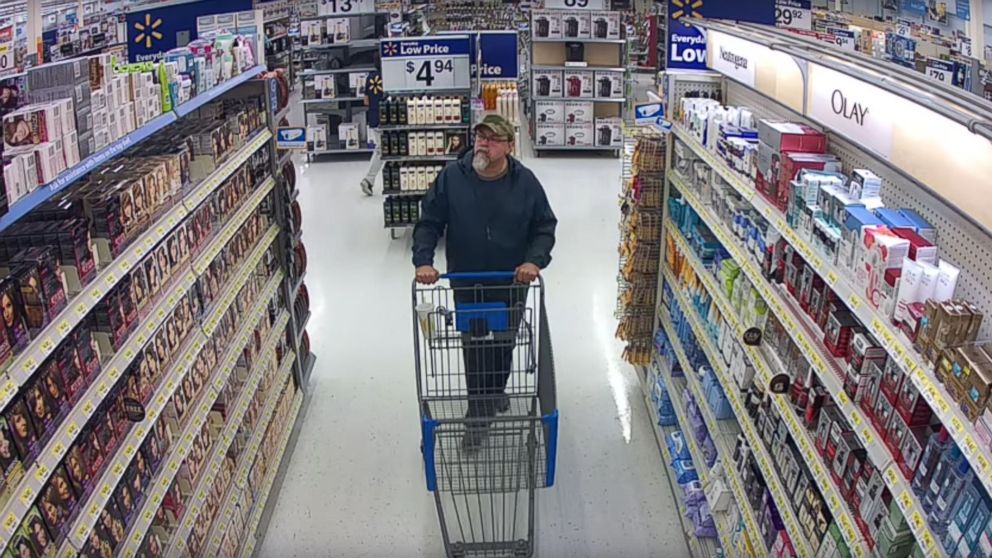 Jan. 24
The schoolmate who said she witnessed the alleged kiss sought out Cummins, with a different friend, on the morning of Jan. 24 to ask for an explanation, according to the report.
She wanted to know the nature of his relationship with Elizabeth before proceeding. According to the school's report, Cummins told the students he was "a father figure" to Elizabeth and he "saw her as a close and best friend."
January 30th
One week after the alleged kiss, a report on the Jan. 23 incident was created by the school. The report noted that a kiss "could not be confirmed." Both Cummins and Elizabeth denied that the kiss happened.
Elizabeth was assigned to be removed from Cummins' class as a result of the report.
Jan. 31
In a letter from his attorney, Jason Whatley, Elizabeth's father said he found out about the alleged incident when sheriff's deputies questioned him on Jan. 31, but said he was never informed by the school district. He also said in the letter, issued on Feb. 6, that when he called the school about the report, a woman he spoke to expressed regret that he had been "left in the dark."
Feb. 3
Eleven days after the alleged kiss, a letter from the district addressed to Cummins stated that Elizabeth had been in the teacher's classroom, against orders.
Feb. 6
Three weeks after the alleged kiss, the school district wrote a letter to Cummins telling him he was suspended without pay immediately "pending an investigation."
Whatley sent a letter on behalf of Elizabeth's father to the school district.
Feb. 6 to March 12
According to Whatley, Elizabeth's phone history indicated she was still in contact with Cummins.
Maury County Sheriff Bucky Rowland told ABC News that he believed it was likely that Cummins planned an escape with the girl during the time after the suspension was issued.
In the days before they disappeared, security footage showed Cummins shopping for what appears to be women's hair dye, according to TBI.
March 13
Sarah Thomas, 17, said her sister woke her up urgently that day and made her promise to call the police if she was not home by 6 p.m. Sarah Thomas said her sister sounded "serious."
"She's not a serious person," Thomas said.
Elizabeth was last seen around 7:30 a.m. or 8 a.m. Monday at a Shoney's restaurant in Columbia, Tennessee. She was dropped off by a friend, according to the Tennessee Bureau of Investigation.
What appears to be the latest photo of the girl, issued on March 20 by TBI, shows her wearing what looks like an over-sized flannel and carrying something in her arms, possibly her belongings.
Surveillance footage from a gas station near the restaurant appears to show Cummins, 50, filling up his silver Nissan Rogue, the car in which authorities believe he is traveling with the teenager, at about 8:30 a.m.
Later, they were reportedly near Decatur, Alabama, according to the Tennessee Bureau of Investigation.
A spokesperson for the Decatur, Alabama, police told ABC News by phone that Elizabeth had not been physically seen in or around Decatur and that reports of their whereabouts may have been attributed to a ping from the girl's cell phone.
When the 15-year-old didn't come home that night, Sarah Thomas was scared.
"I felt like it was my fault," she told ABC News. "Maybe if I would have done something I could've stopped her," she said.
But Sarah Thomas said she doesn't think Elizabeth knew she was leaving that day; she said her sister wouldn't leave without at least hugging her.
March 14 to March 21
At some point, Elizabeth updated her Instagram bio to read "wife."
March 14
Cummins was fired from Culleoka Unit School, only after the alleged kidnapping, according to TBI.
March 15
An Amber Alert about Elizabeth's disappearance was issued by TBI.
March 17
Cummins is added to the state's ten most wanted list.
His wife, Jill Cummins, held an emotional press conference begging for her husband to return.
"I had no idea my husband was involved with anything that has led to all this. My heart breaks for the family of Beth Thomas," Jill Cummins said. "Tad, this is not you. This is not who you are. We can help you get through this ... Your family wants their Poppy back. Please do the right thing and turn yourself into the police and bring Beth home."
March 20
TBI issued the last known photo of Elizabeth, as well as surveillance footage showing Cummins purchasing hair dye, which they said on Twitter "was not part of his intended plan" for Elizabeth.
"As of early this afternoon, the TBI has received more than 600 leads. The lack of confirmed sightings, however, continues to lead TBI to believe Cummins could have Elizabeth hidden from view of the general public or far away from Tennessee," TBI's update of their Amber Alert said.
March 21
The TBI said Cummins researched teen marriage online eight days before he allegedly took Elizabeth. Moreover, three days before he allegedly took Elizabeth, Cummins did online research about his car "to determine if certain features could be tracked by law enforcement," the TBI said.
The bureau released a photo of Elizabeth and Cummins together for the first time. The photo was taken at school in January, days before the alleged contact.
March 23
The TBI said law enforcement checked on a possible lead in Texas, but there were still no confirmed sightings.
The teen's family released a statement, saying, "The last ten days have been the most difficult in the life of the Thomas family."
The family not only asked for information that could help find Elizabeth, but also said they are seeking details about any relationship between their daughter and Cummins.
"We are desperate for any information that might lead to our daughter," the family's statement said. "The information that we need is not only from what people have seen and heard after Elizabeth's disappearance, but also from before. Facts about prior events, especially interaction between Elizabeth and Tad Cummins and statements made by both parties to third parties, may very well contain clues to lead to Elizabeth's return."
The family also urged the public not to blame school officials for their alleged relationship or how it was handled.
"We know that each teacher and administrator at Maury County Schools mourns as we do over this tragedy and wishes daily for Elizabeth's safe return," the family urged in the statement. "Whatever questions about how issues were handled when Elizabeth was in school are distant and secondary and, in many ways, distracting, to the core issue of dinging her."
The family added, "It is important to the Thomas family to emphasize that none of the reports about possible mistakes made regarding Tad Cummins prior to Elizabeth's disappearance are relevant to what we are doing now ... Our focus should be on finding Elizabeth. Period."
ABC News' Emily Shapiro and David Caplan contributed to this report.