— -- Days of protests have followed Friday's acquittal of former St. Louis police officer Jason Stockley, who was accused of murder in the 2011 death of Anthony Lamar Smith, the man he shot after a pursuit and attempted apprehension.
The case has sparked protests that have ranged from largely peaceful to what police have called acts of "chaos" in the Missouri city.
Here is a timeline of events beginning with the fatal shooting and up to the current protests.
2002:
Stockley graduated from West Point Academy, a spokesman for the military prep school said.
June 1, 2002
He began a five-year mandatory service in the U.S. Army and was first stationed at Fort Riley in Kansas, according to both West Point spokesman and Stockley's attorney who cited official documents.
March 30, 2003 - July 21, 2004
Stockley embarks on a 15-month deployment to Iraq where he suffers an undisclosed injury and earns a series of commendations, including the Bronze Star, his attorney confirmed to ABC News.
September 2006
After being promoted to captain, Stockley is granted an honorable discharge due to a medical separation.
Early 2007
Stockley becomes a member of the St. Louis Metropolitan Police Department.
Dec. 20, 2011:
Stockley, then 36, had five years of service as a St. Louis police officer. He and his partner, Officer Brian Bianchi, both white men, moved in on what they said they suspected was a drug buy happening in the parking lot of a fried chicken restaurant in the Walnut Park West neighborhood.
The two officers drove up to the scene and attempt to barricade Smith, who was black, with their police SUV.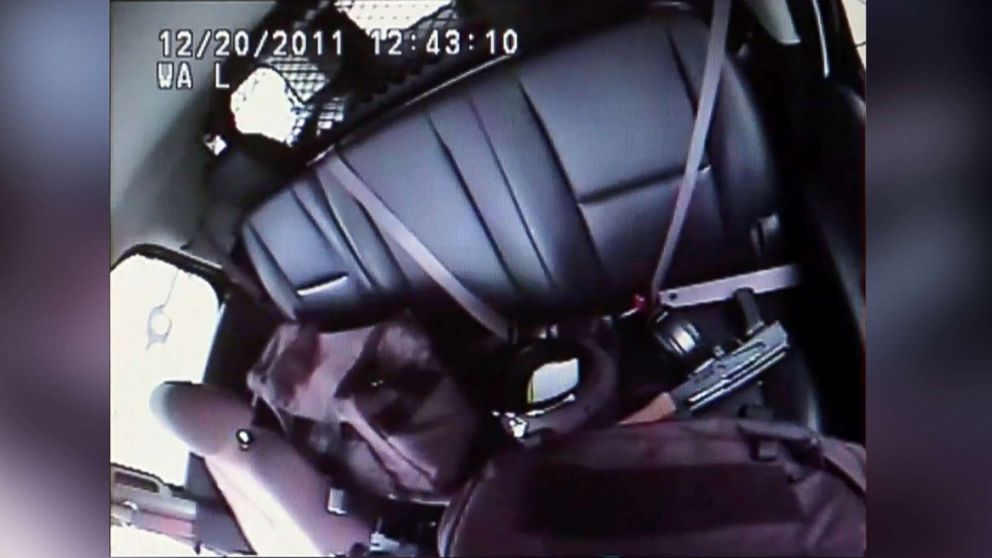 Both Bianchi and Stockley exited the SUV, with Stockley wielding what state prosecutors later said was his "personal" unsanctioned Draco AK-47 rifle.
Then, according to the prosecution's court documents, Stockley switched from the rifle to his police-issued Beretta and "fired seven shots at the fleeing car."
However, Smith managed to elude them while behind the wheel of his Buick, according to dashcam video.
The policemen gave chase with Bianchi driving and Stockley sitting in the front passenger seat.
Stockley is heard yelling, "Get him!" and breathing heavily as he informs a dispatcher multiples times that "shots were fired," according to dashcam video footage.
During the pursuit, the police car crashed into a street sign and the base of a tree.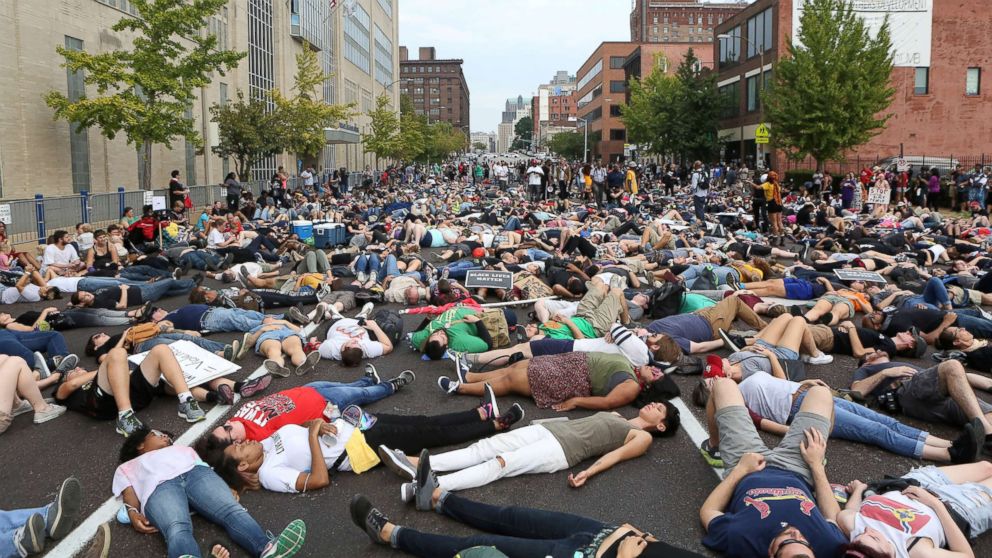 Suffering only minimal damage, officers continued pursuing Smith. As they closed in, Stockley is heard saying, "Going to kill this mother---, don't you know it," according to the video footage and court documents.
Bianchi then sped through various street intersections and Stockley is heard saying, "Hit him right now."
Their cruiser rear ends Smith's car and forces it to spin to a stop near the intersection of West Florissant Avenue and Goodfellow Boulevard in north St. Louis, according to Stockley's radio dispatch.
Stockley exited the SUV and rushed over to the driver's side of Smith's Buick.
He unholstered his Beretta pistol, according to court documents, claiming that Smith ignored his commands to show his hands and instead was reaching for what Stockley said he suspected was a gun.
Fearing he was in imminent danger, he said, Stockley fired his Beretta at the vehicle five times, striking and killing Smith.
Prosecutors accused Stockley of planting the .38 revolver found in Smith's car. Stockley's DNA, according to court documents, "was on every weapon he touched. Anthony Smith's DNA was not on any."
December 2011:
Stockley was detailed to desk duty as St. Louis Police Chief Dan Isom asked for an FBI investigation of the incident.
February 2012:
A wrongful death lawsuit was filed against the St. Louis Police Board and Stockley, with Smith's 1-year-old daughter Autumn as plaintiff, according to the St. Louis Post-Dispatch.
June 2012:
St. Louis Circuit Attorney Jennifer Joyce and then-U.S. Attorney Richard Callahan met to discuss the case. Afterwards, both cited insufficient evidence and no charges were filed against Stockley.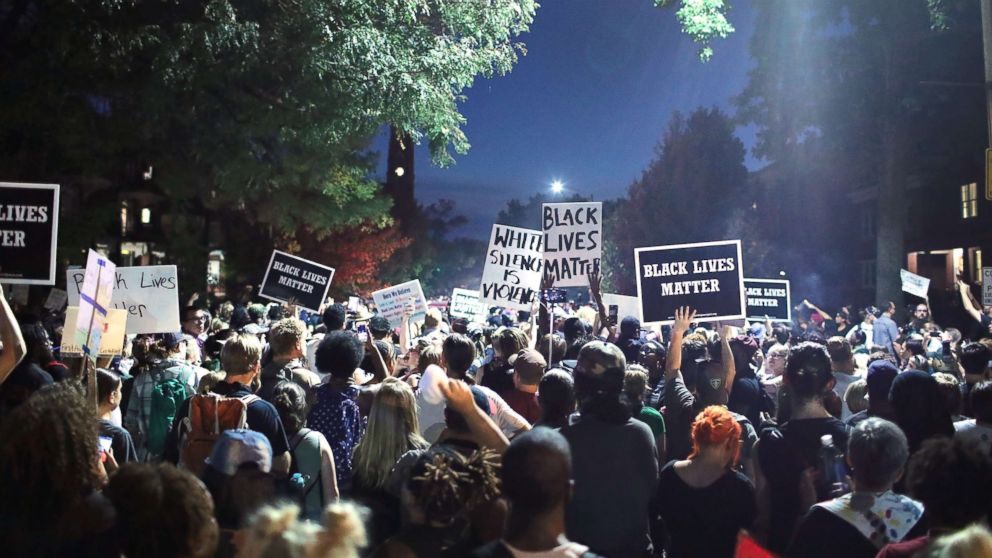 August 2013:
Stockley was suspended without pay for 30 days when he is found to be in violation of pursuit and use-of-force policies in the Smith case, after new St. Louis Police Chief Sam Dotson takes office. Stockley resigned from the police force.
September 2013:
Stockley relocated to Houston, Texas, and takes a civilian position at an oil drilling inspection firm.
December 2013:
The St. Louis Board of Police Commissioners settled the wrongful death lawsuit for $900,000.
Aug. 9, 2014:
Michael Brown was shot and killed by police officer Darren Wilson in another Missouri city, Ferguson. Wilson, who is white, encountered the 18-year-old, unarmed Brown, who is black, and said he confronted him on the street after suspecting him of a crime. Wilson used lethal force during what he said was a violent altercation. A grand jury decision not to indict Wilson in November 2014 sparked protests in Ferguson.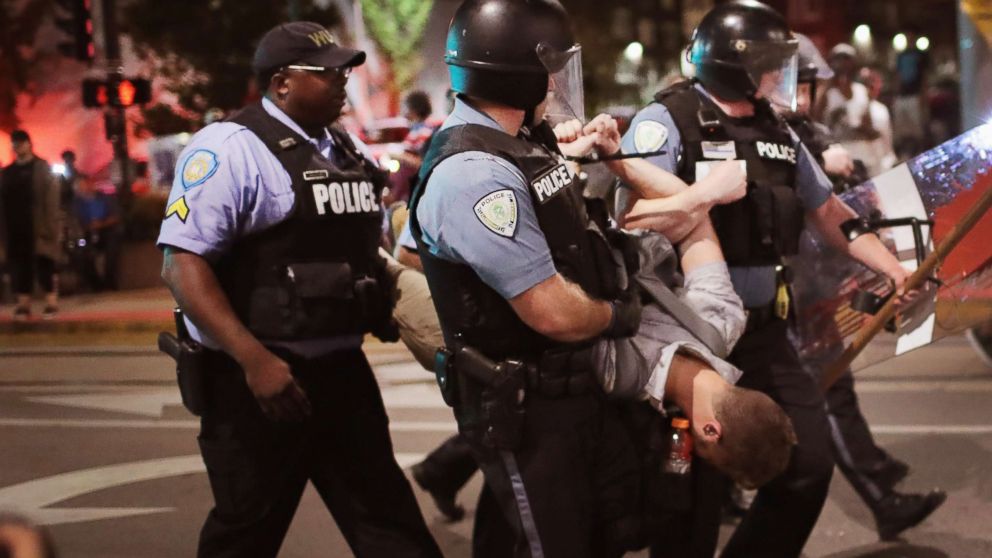 May 16, 2016:
Joyce announced first-degree murder charges lodged against Stockley, who was arrested at his home in Houston. His $100,000 bond was paid for by the St. Louis Police Officers Association.
July 24, 2017
Stockley requested a bench trial instead of a jury trial, which was granted, and St. Louis Circuit Judge Timothy Wilson was appointed to the case.
Aug. 1, 2017
On the first day of Stockley's murder trial, the courtroom reached capacity and members of the public wishing to attend are turned away. The trial lasted only a few days and attorneys from both sides were asked to submit briefs to the judge before his final ruling.
Aug. 28, 2017
Protesters upset over the shooting assembled on the courthouse steps and demanded Stockley be found guilty or threatened to engage in civil disobedience.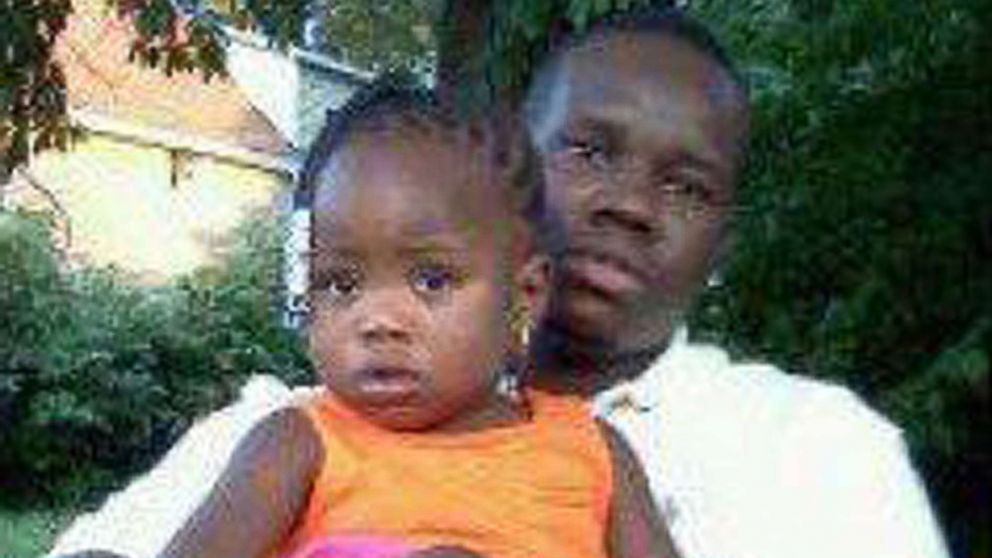 Sept. 15, 2017
Wilson announced the not-guilty verdict for Stockley. Protests spilled out into the streets and police arrested 32 people.
Sept. 16, 2017
After a day of peaceful demonstrations, violence erupts in a wealthy enclave of St. Louis after dark. Storefront windows are shattered and riot police make nine arrests.
Sept. 17, 2017
On the third day of protests, police arrested more than 123 people.
Sept. 18, 2017
Demonstrations continued into a fourth day with a march through the city streets, while police said they were preparing for any further acts of violence.
The Associated Press and ABC News' Morgan Winsor, Julia Jacobo, Kevin Dolak and Bianca Seidman contributed to this report.