Tonya Harding on landing her history-making triple axel: 'Everything about life after that point became confusing'
"The only people who can destroy you is yourself," she said.
January 10, 2018, 7:43 AM
— -- Former Olympic figure skater Tonya Harding made history as the first American woman to land a triple axel jump in competition.
In an interview with ABC News' Amy Robach, Harding recalled the momentous routine at the 1991 U.S. Figure Skating Championships in Minneapolis, Minnesota, that secured her place in the record books.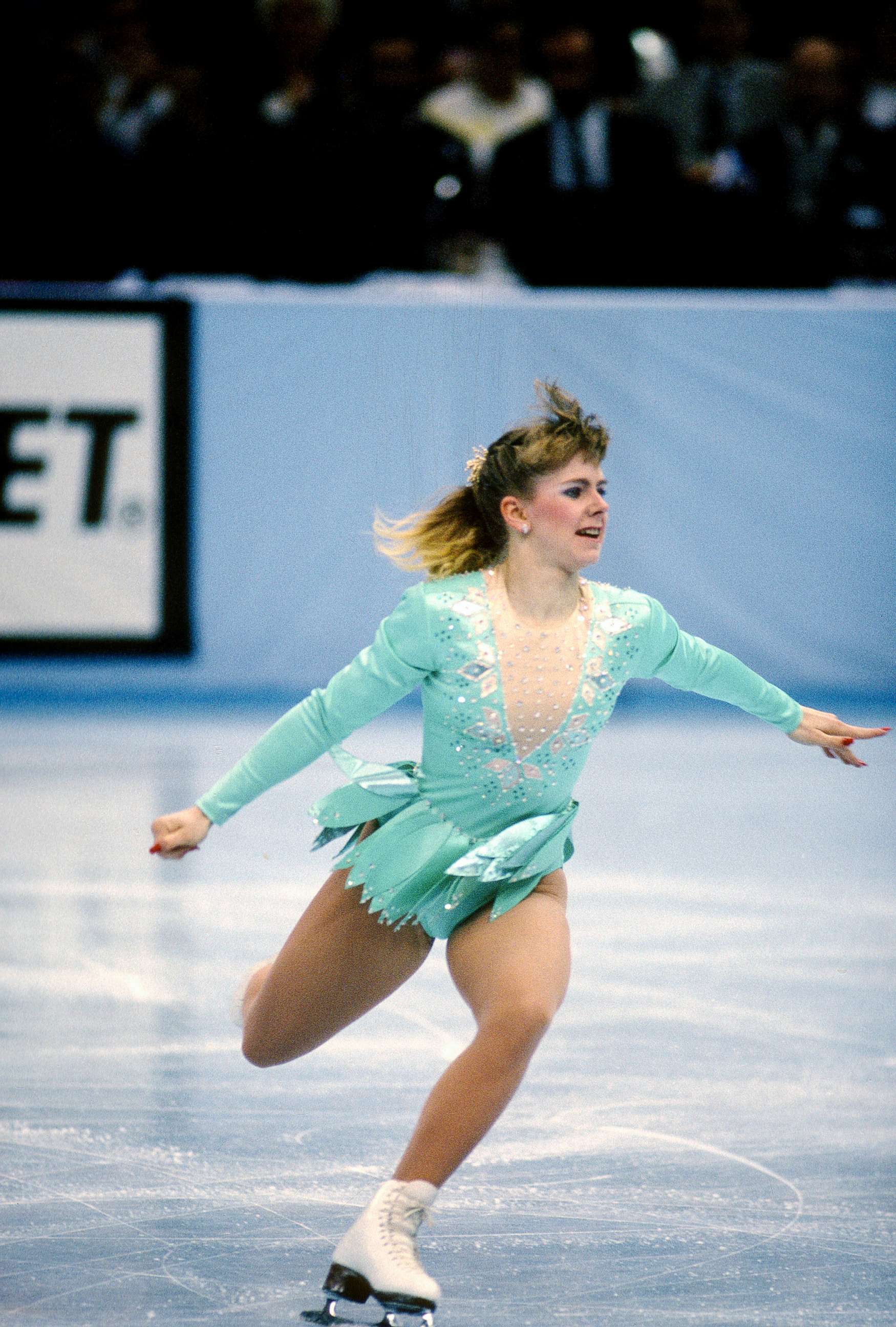 Once she knew she landed the triple, "It was like, 'BAM.' I was like, 'Yes,'" Harding said, throwing her hands up in the air in victory.
Harding, who was just 20 years old at the time, won the women's singles title that day with a near perfect performance.
"I just did it. Nobody else did it," she continued. "Nobody helped me land that triple axel right there in that moment."
Harding landed a triple axel at the competition in Minneapolis, Minnesota.
Harding opened up about this historic moment, as well as her difficult childhood, allegations of abuse from her mother and her first husband, her rise in competitive figure skating and the depiction of her life in the new critically-acclaimed movie, "I, Tonya," in ABC News' two-hour special, "Truth and Lies: The Tonya Harding Story."
Actress Margot Robbie, who portrays Harding in "I, Tonya," said the historic triple axel moment was a source of inspiration for her role.
"I've watched that footage a thousand times, and [every time] it makes me grin," Robbie said.
At the time, Harding seemed to possess an unparalleled athleticism that enabled her to land the challenging jump. She told Robach that the triple axel intimidates most skaters because it requires the athlete to gain enough momentum on the initial jump to rotate three times in the air, then come "down on one leg in a check position that can stop a rotation that comes down with 420 pounds of pressure on one foot."
Sandra Luckow, a skating documentary filmmaker who produced a film about Harding when she was 15 years old called "Sharp Edges," said Harding's triumphant triple axel proved that she was worthy of representing the U.S. at the 1992 Winter Olympics.
"Everyone was willing, at that moment, to say this is somebody that we want as our champion," Luckow said.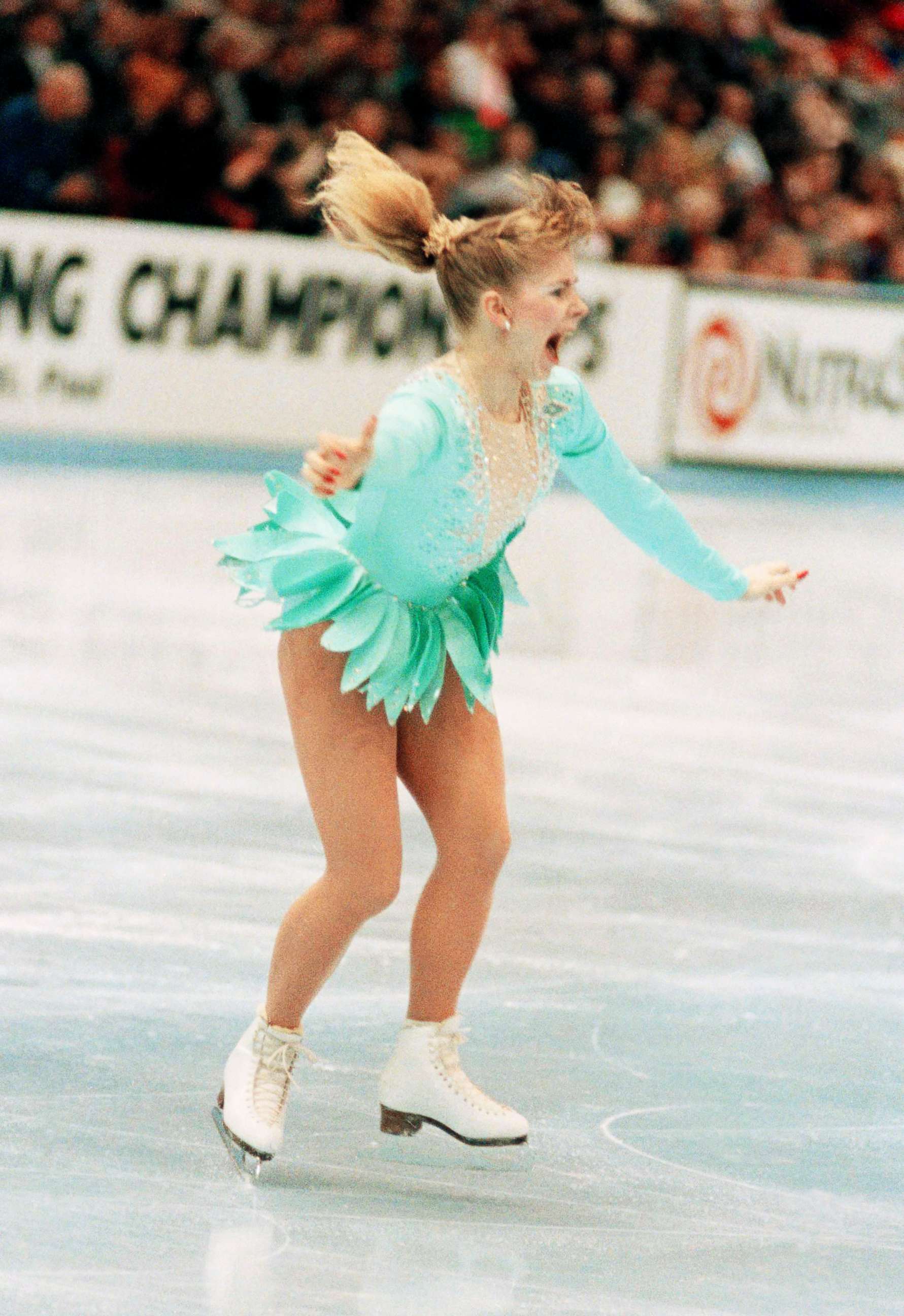 But after the triple axel moment, Harding says her life changed forever.
"Everything about life after that point became confusing," she said. "You don't know who to trust, who to believe."
With her skating stardom, Harding and her troubled relationships with her mother LaVona "Sandy" Golden and ex-husband Jeff Gillooly were thrust into the spotlight.
"I mean, I've known that I'm a 'stupid b----, ugly, fat, never amount to anything' for my whole entire life," Harding said, characterizing how she says she was told to feel about herself.
"I know this," she continued. "Why do people not think that I would want to fight that, be better than that? I know you would. You would want to fight it. You would want to be better than everybody says you are because you know you are in your heart. I had to learn that… the hard way."
Harding's skating career faltered after finishing 4th at the 1992 Winter Olympics.
"My skating was great, but my life was in shambles," she said. "There was so much going through my head that it was difficult."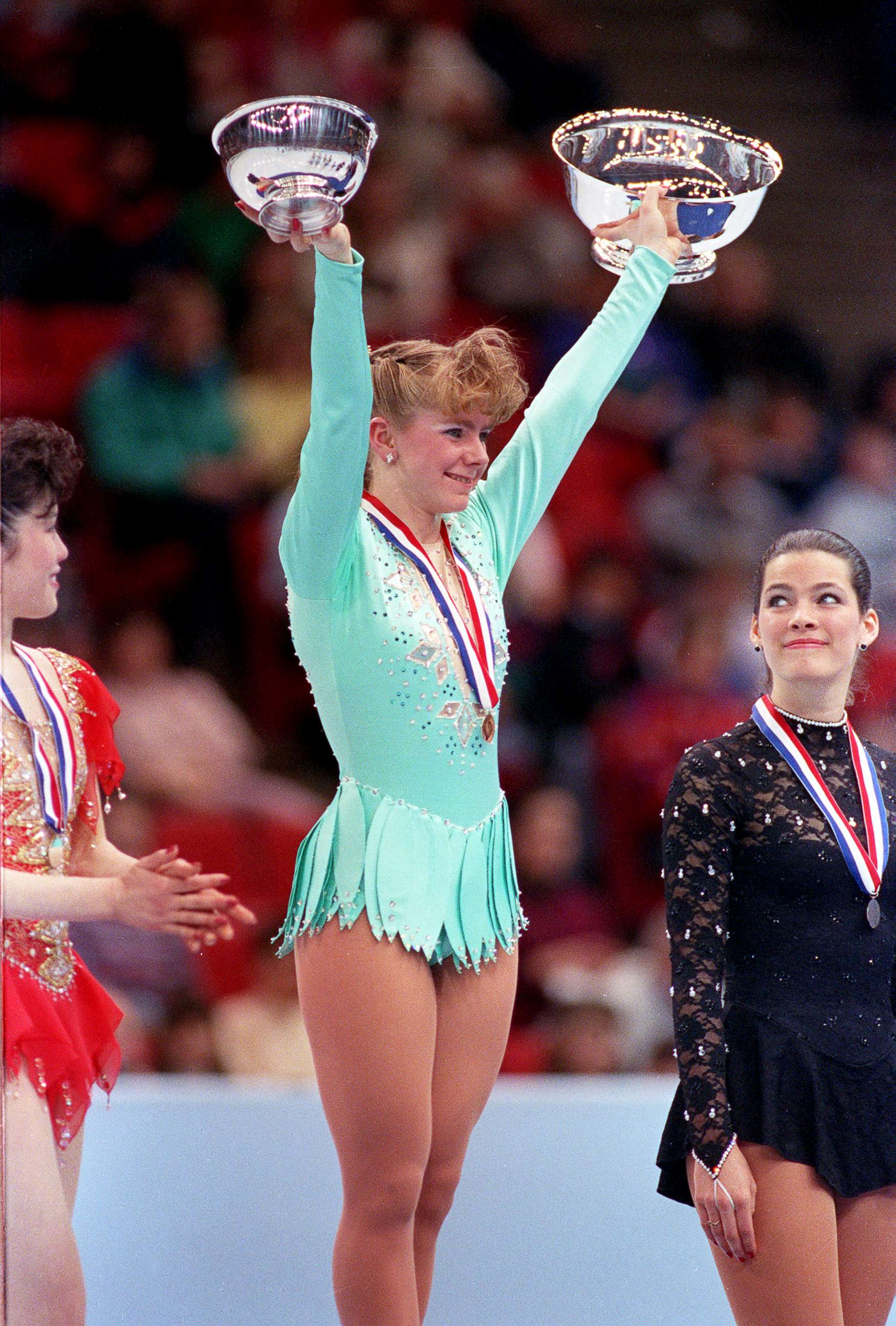 Then the notorious baton attack on fellow figure skater and longtime competitor Nancy Kerrigan one month before the 1994 Olympics tainted Harding's legacy. Although Harding denies involvement in the incident, she pleaded guilty to conspiring to hinder prosecution. She had to pay a $160,000 fine and was sentenced to three years' probation and 500 hours community service. She also was banned for life from the U.S. Figure Skating Association, and later had a stint as a competitive boxer.
"The only people who can destroy you is yourself," she said. "I'm not going to ever let that happen."