Hundreds of empty beer kegs and containers littered I-95 in Bensalem, Pennsylvania, Tuesday morning after a tractor-trailer reportedly fell from an overpass.
Miraculously, neither the truck driver nor another driver whose car rammed into the truck were injured in the 9 a.m. crash.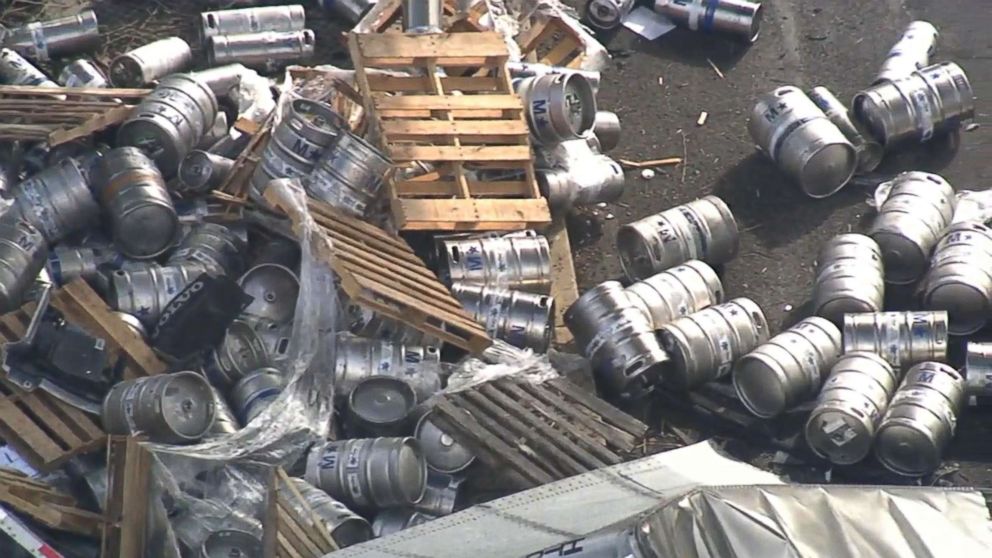 The mangled remains of the truck were on the shoulder of the heavily-trafficked freeway. According to ABC News affiliate WPVI, the tractor-trailer fell about 20 feet as it was traveling on the Park and Ride exit ramp.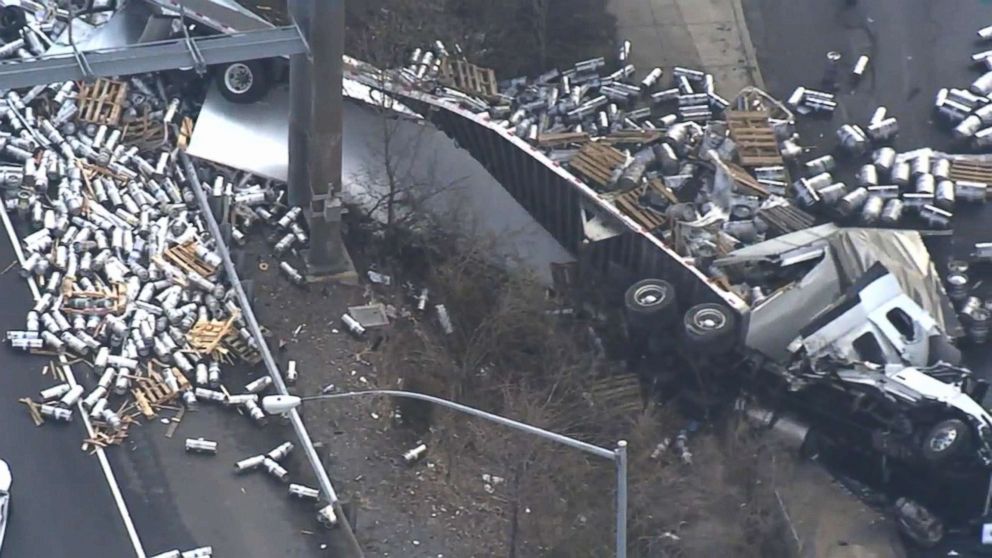 Cleanup crews were on the scene to remove the debris.
"We have a trailer that is broken in three to four different places. We'll have to cut it apart on scene here, but first we have to get it to a safe working place before we can do anything else," Chuck Matthias of Rob's Automotive told WPVI's Walter Perez.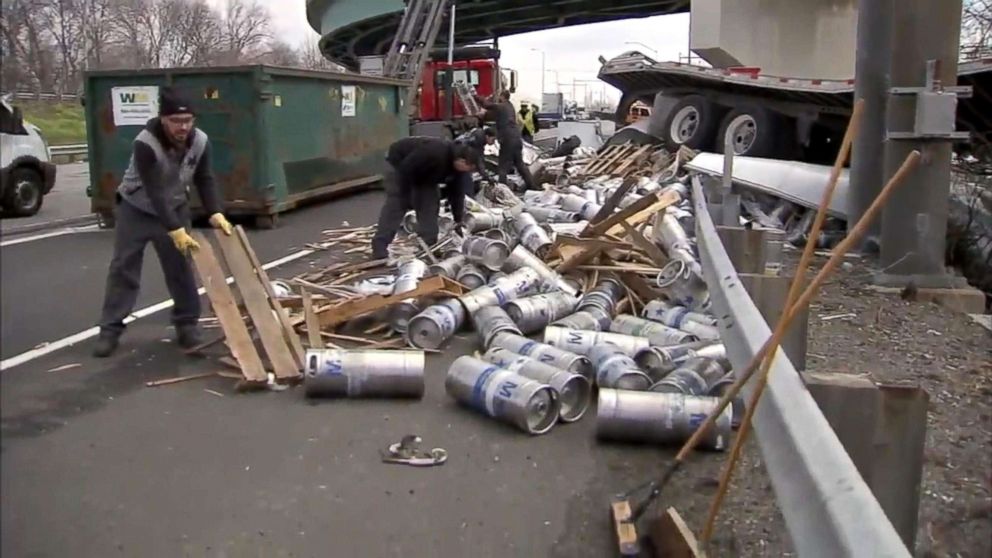 An investigation is underway to determine what caused the incident. Another car may have been involved, according to WPVI.
State Police had to shut down the highway for nearly two hours and urged drivers to avoid the area, as major delays were reported on the northbound I-95.