— -- Some 210,000 gallons of oil leaked from the Keystone pipeline in South Dakota, TransCanada, the owner of the pipeline, said on Thursday.
The company said it shut down the flow of oil on the pipeline at 6 a.m., "after a drop in pressure was detected in its operating system resulting from an oil leak that is under investigation."
The leak took place some 35 miles south of the Ludden pump station in Marshall County, South Dakota, the company said in a press release.
TransCanada said the leak was "completely isolated within 15 minutes and emergency response procedures were activated."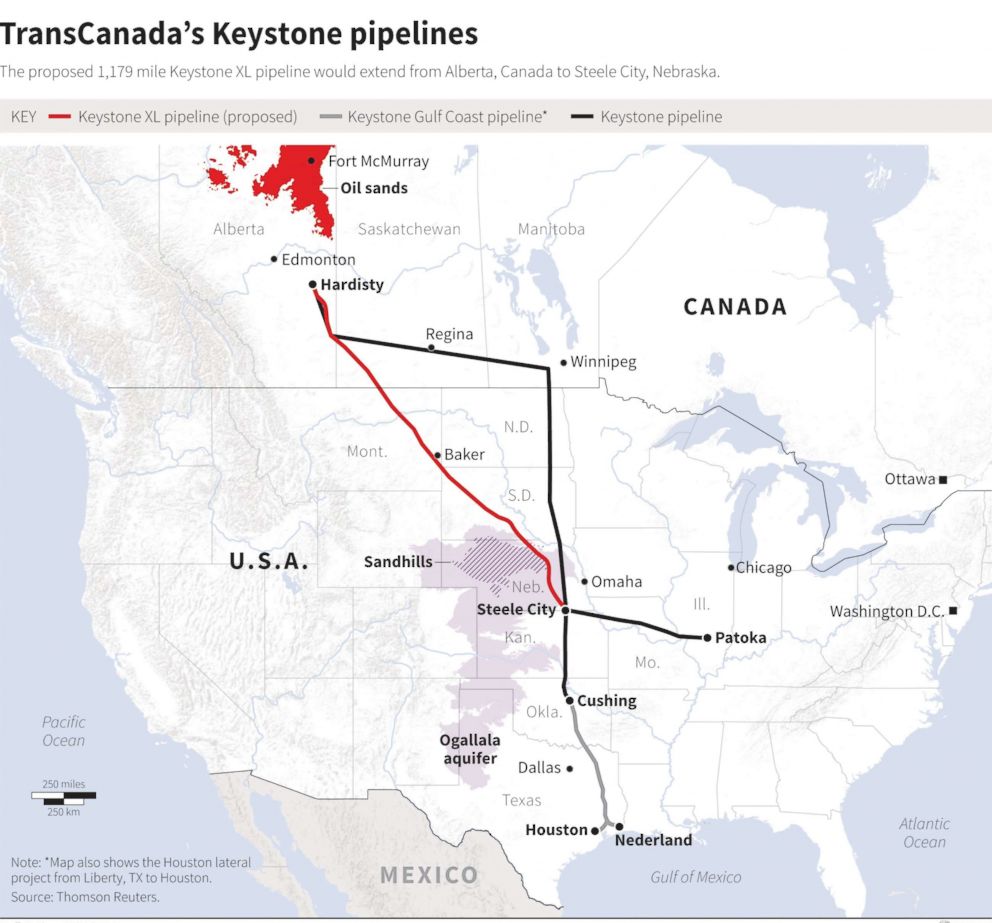 "The safety of the public and environment are our top priorities and we will continue to provide updates as they become available," the press release added.
A proposed extension of the pipeline, known as Keystone XL, has been mired in controversy for years.
The Trump administration approved the long-delayed 1,179-mile project in March of this year. The proposal was hotly debated and pitted environmentalists against proponents who said it would promote energy independence.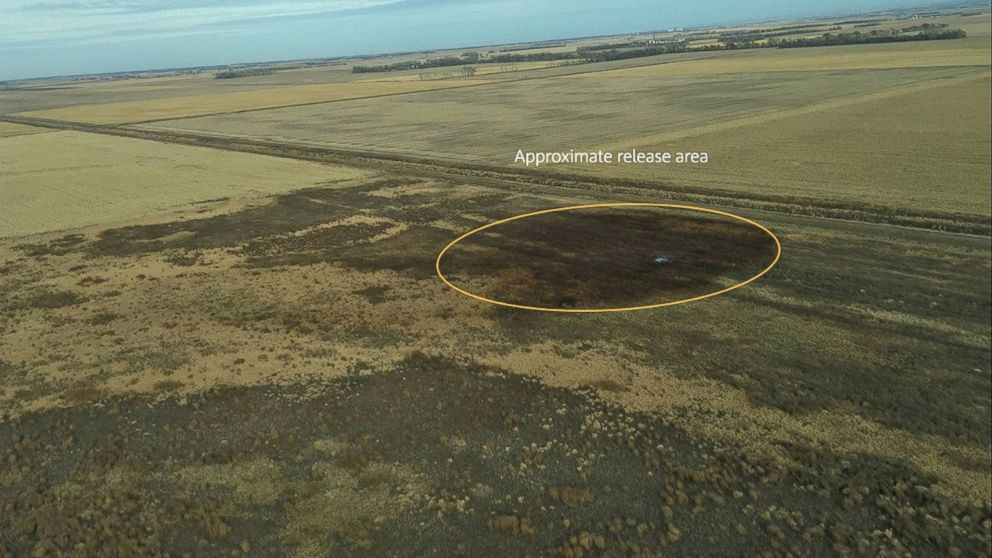 The Obama administration previously rejected the proposed pipeline, which would carry crude oil from Canada through Montana and South Dakota to Nebraska.
Nebraska's Public Service Commission is due to rule in the coming days on a permit that would allow Keystone XL to move forward.
In 2016, the Standing Rock Sioux protested the construction of the Dakota Access Pipeline near the land the tribe calls home.
"This pipeline was rerouted towards our tribal nations when other citizens of North Dakota rightfully rejected it in the interests of protecting their communities and water. We seek the same consideration as those citizens," Dave Archambault II, chairman of the Standing Rock Sioux tribe, said in a statement in October 2016.
The Standing Rock Sioux have said they are against the construction of the Keystone Pipeline as well, but their protests last year centered around defeating the Dakota Access Pipeline.
ABC News' Evan Simon and Catherine Thorbecke contributed to this report.