— -- President Donald Trump welcomed the New England Patriots to the White House this afternoon, praising coach Bill Belichick and the team's owner Bob Kraft along with many of the players who were present.
Kraft said it was the team's "distinct honor" to celebrate the victory "with a very good friend."
One player who was notably absent was Tom Brady, the team's star quarterback and Trump's longtime friend.
Brady released a statement this morning, citing "recent developments" and "personal family matters" as the reason for his absence.
"I am so happy and excited that our team is being honored at the White House today. Our team has accomplished something very special that we are all proud of and will be for years to come. Thank you to the President for hosting this honorary celebration and for supporting our team for as long as I can remember. In light of some recent developments, I am unable to attend today's ceremony, as I am attending to some personal family matters. Hopefully, if we accomplish the goal of winning a championship in the future years, we will back on the South Lawn again soon. Have a great day!" he said in the statement.
This isn't the first time the four-time Super Bowl MVP skipped a visit to the White House. He said a "family commitment" prevented him from attending the 2015 ceremony held by then-President Obama.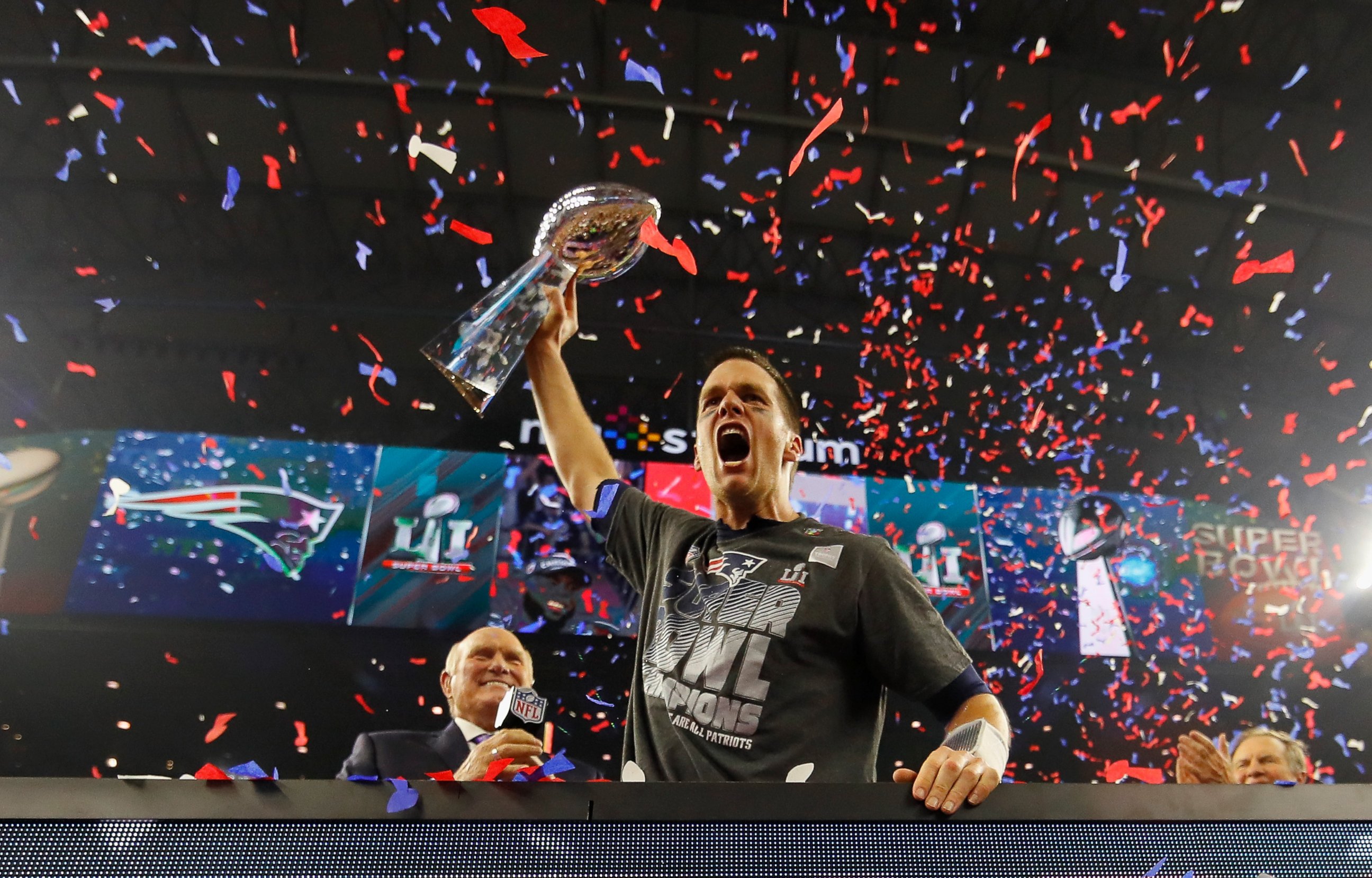 Today's visit also comes as the team grapples with the news that former Patriots star Aaron Hernandez was found dead in jail this morning.
At least five other Patriots players have said that they are not attending today's ceremony for political reasons, according to The Boston Globe.
But Brady's absence is particularly notable given the close relationship he has with Trump.
Trump regularly mentioned Brady during the presidential campaign, even telling reporters from The Washington Post in March 2016 that Brady "loves me."
In September 2015, The Boston Globe reported that a "Make America Great Again" hat was spotted in Brady's locker, and he said that he was given it by Patriots owner Bob Kraft.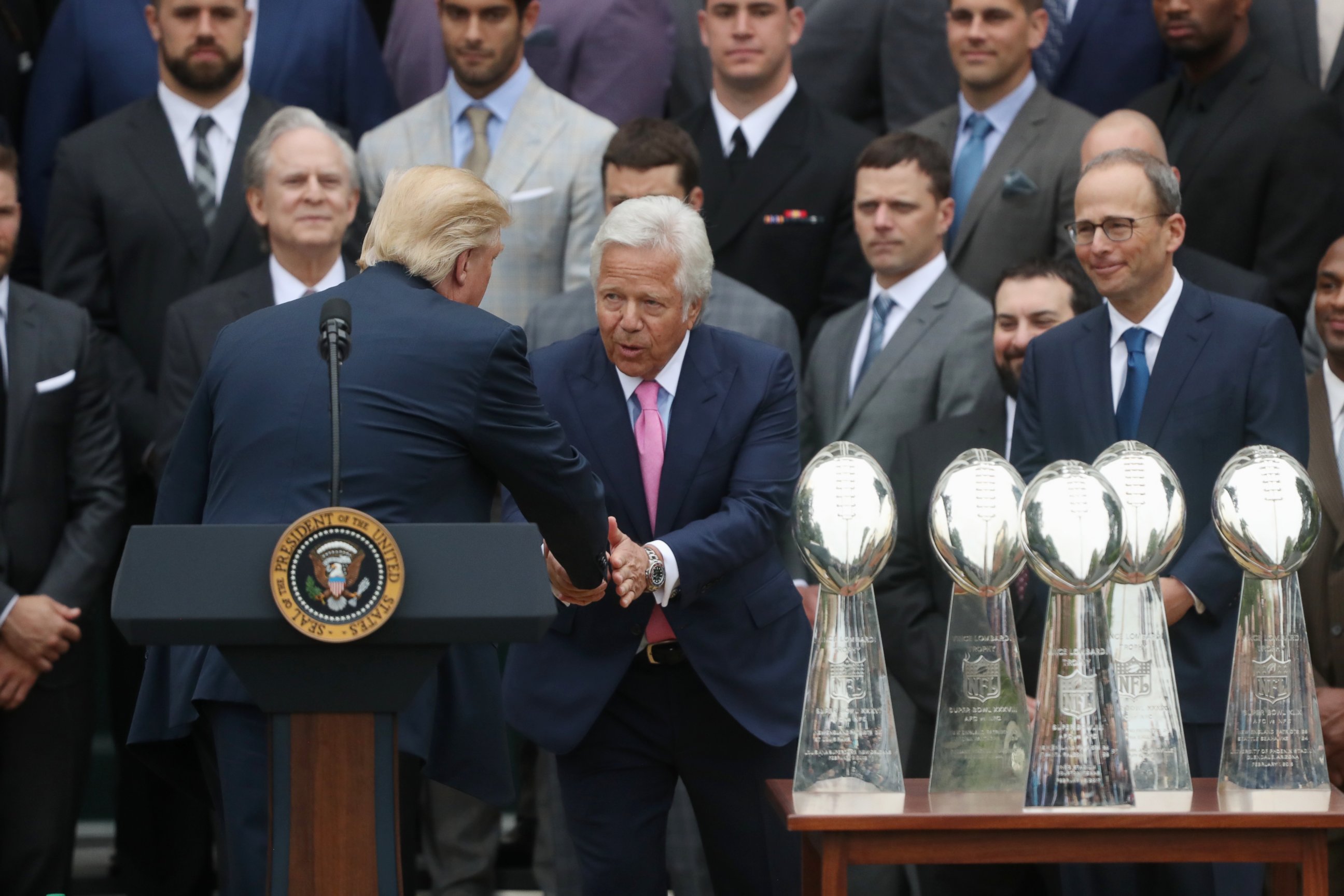 At the time, Brady said that he has known Trump since 2002 when Brady judged one of Trump's beauty pageants.
"I've know him for a long time and he always gives me a call on different types of motivational speeches at different times," Brady said.
Brady defended his friendship with Trump throughout the campaign, though avoided making any clear public declarations of political support.
On Nov. 9, the day after the election, Brady put an end to his political talk, apparently after having a discussion with his supermodel wife Gisele.
"I talked to my wife and she said I can't talk about politics anymore, so ... I think that's a good decision," he said.
During the White House ceremony this afternoon, Trump praised individual players and their overall performance at the Super Bowl, saying that "everybody played a role and everybody played as champions."
Kraft presented Trump with a personalized jersey and Belichick gave Trump a personalized helmet. The two men are close with Trump, as Kraft joined Trump and Japan's prime minister at Mar-a-Lago, and Belichick wrote a letter Trump before Election Day, which he said was done out of friendship, not politics.
The visit to the White House is customary for the team that wins the Super Bowl, but not all players are expected to attend, with some specifically avoiding the event because of Trump, including Alan Branch, who spoke with the Boston Globe this week.
"I wouldn't spend time away from my family to shake the hand of a guy I wouldn't want to meet with or talk to," he said.