Trump's niece, Mary Trump, loses effort to revive lawsuit against him
Mary Trump had accused her uncle of helping defraud her out of her inheritance.
Former President Donald Trump's niece, Mary Trump, has lost her effort to revive her lawsuit against her uncle, which accused him and his siblings of defrauding her out of her inheritance.
An appeals court on Thursday denied Mary Trump's appeal seeking to overturn a lower court's ruling from last year that dismissed her case against her uncle -- marking a legal victory for the former president amidst a series of significant legal setbacks.
Mary Trump alleged that Donald Trump, Maryanne Trump Barry and Robert Trump "carried out a fraudulent scheme to siphon funds from minority interests that she inherited in the family business, concealed their grift, and deceived her about the true value of what she inherited."
Her case against her uncle was dismissed in November by a judge who ruled that she had signed contractual releases with her family members that barred her legal claims.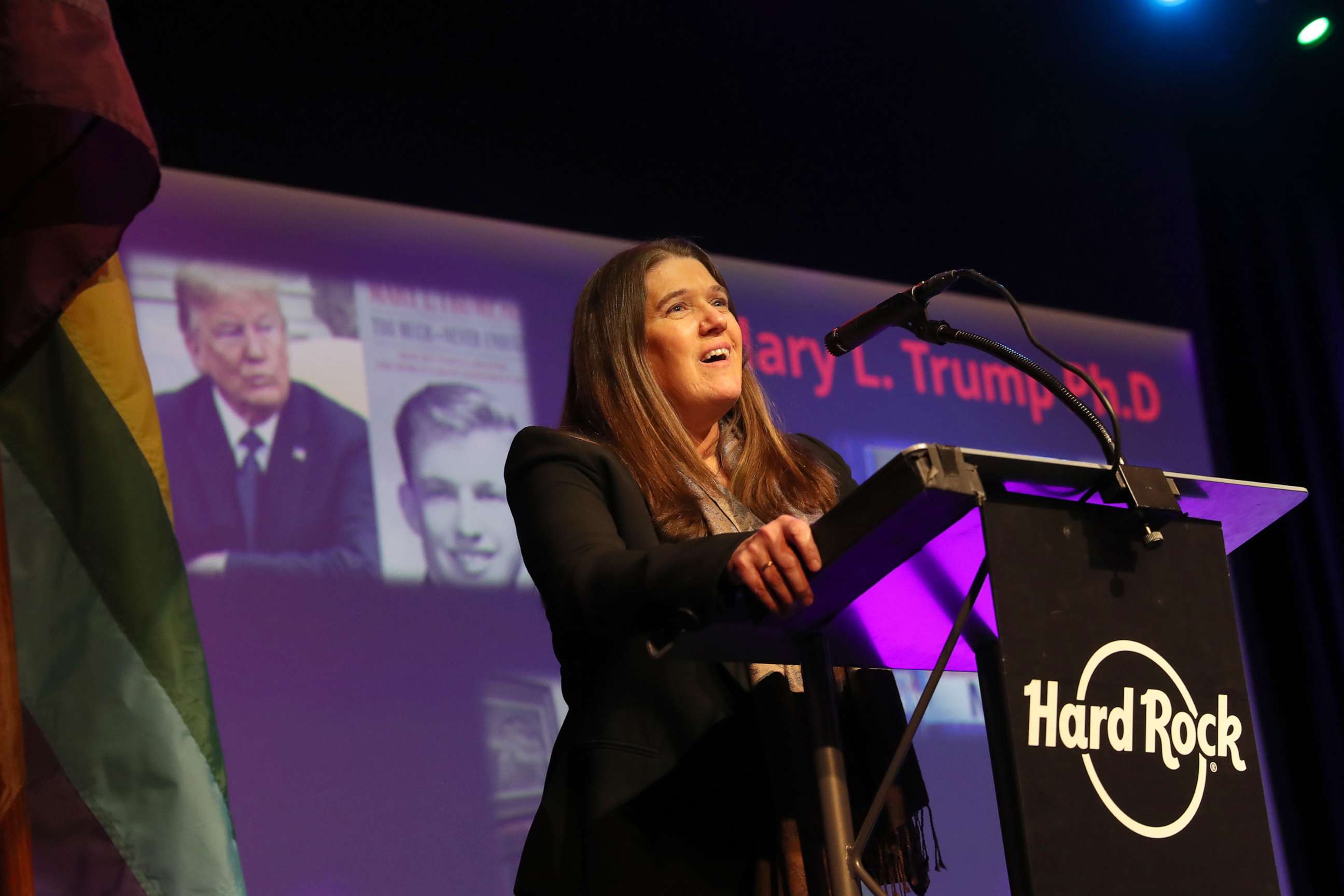 She immediately appealed the ruling, saying that the judge "erred in multiple respects" when he granted Donald Trump's motion to dismiss the case.
On Thursday, an appeals court in New York determined that Mary Trump's argument "does not compel reversal."
"We have considered the plaintiff's remaining contentions and find them unavailing," the appeals court said.
In response to the ruling, Mary Trump's attorney, Roberta Kaplan, said, "We respectfully disagree with today's decision and are reviewing it closely." Kaplan said they were considering whether seek a review by the New York Court of Appeals, the state's highest court.
Mary Trump's 2022 book, "Too Much and Never Enough: How My Family Created the World's Most Dangerous Man," painted an unflattering portrait of Trump's upbringing and the family's interactions.
She told ABC News when the book was published that her uncle grew up in a "dysfunctional" family that believed "money stood in" for acts of love.