Umpqua Community College Shooter Chris Harper-Mercer Had Hate-Filled Writings, Sources Say
He apparently gave papers and thumb drive to someone on campus before shooting.
— -- Before opening fire at Umpqua Community College in Oregon Thursday, the 26-year-old shooter gave a bunch of papers and a thumb drive to someone on campus, multiple sources told ABC News.
They contain hate-filled writings and material, with the information on the thumb drive found to be more extensive, they said.
The messages in the papers and thumb drive that the suspect left behind can be described as espousing racial and social hatred, one source added.
The papers and thumb drive also include his expressing sexual frustration, racial animus toward black men and a general lack of accomplishment, sources who have been briefed on the matter say.
The shooter has been publicly identified as Chris Harper-Mercer, a student at the school who was enrolled in the class where the shooting took place, according to officials.
He died after exchanging gunfire with police, according to Douglas County Sheriff John Hanlin, though it is unclear whether he was killed by police or by his own hand.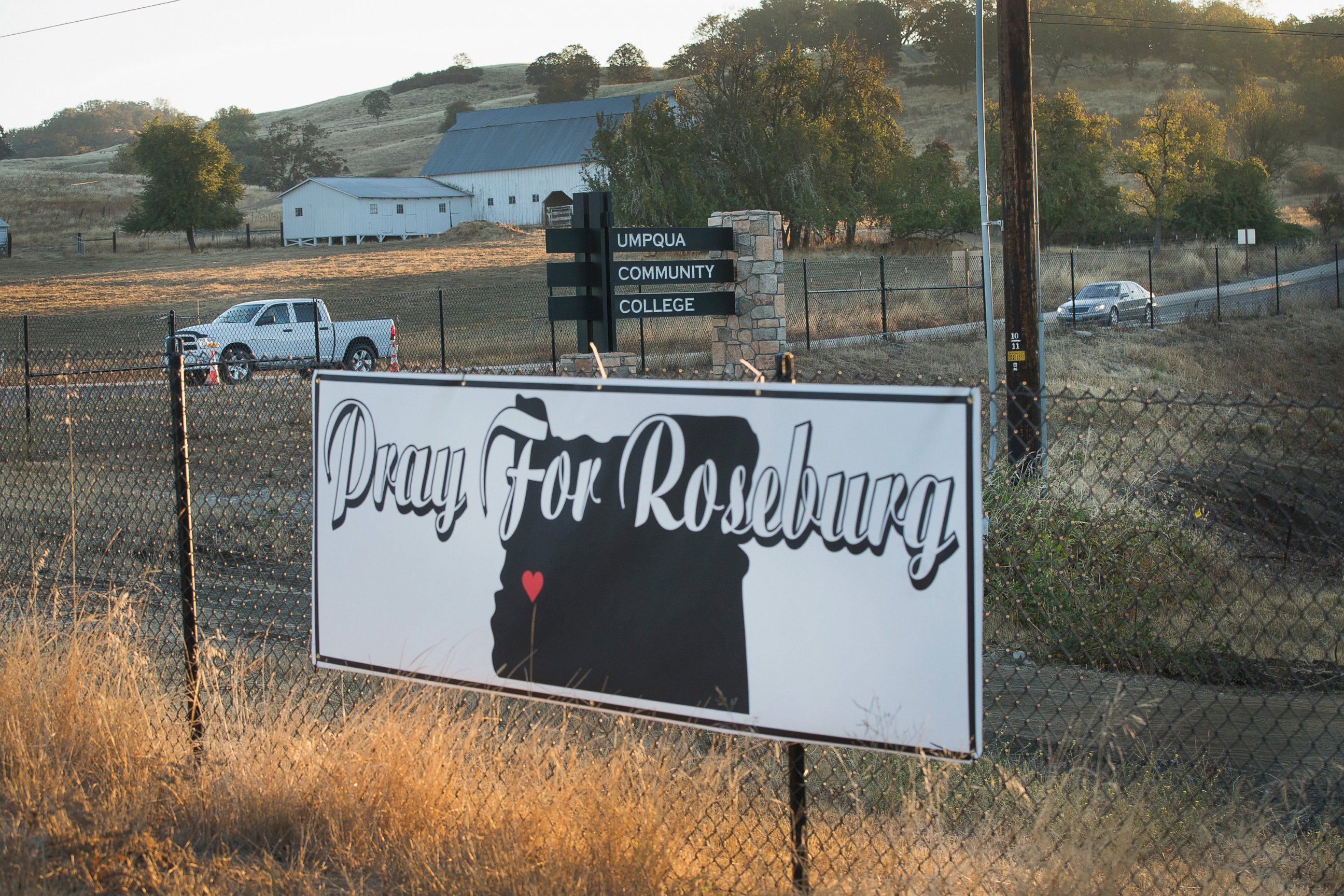 The shooter's motive has not yet been publicly identified.
The gunman opened fire at the school, in Roseburg, Oregon, just before 10:40 a.m. Ten people were killed, including the shooter, and at least seven others injured, according to the Douglas County Sheriff's Office.