The University of Virginia football team is in mourning after three players were killed in a mass shooting on the Charlottesville campus.
Two other UVA students were injured in the shooting which unfolded on a bus as it returned from a field trip Sunday night. The suspect, also a student, is in custody. A motive hasn't been released.
The loss of Lavel Davis Jr., Devin Chandler and D'Sean Perry has been "extremely traumatic" for the football team, head coach Tony Elliott said at a news conference Tuesday.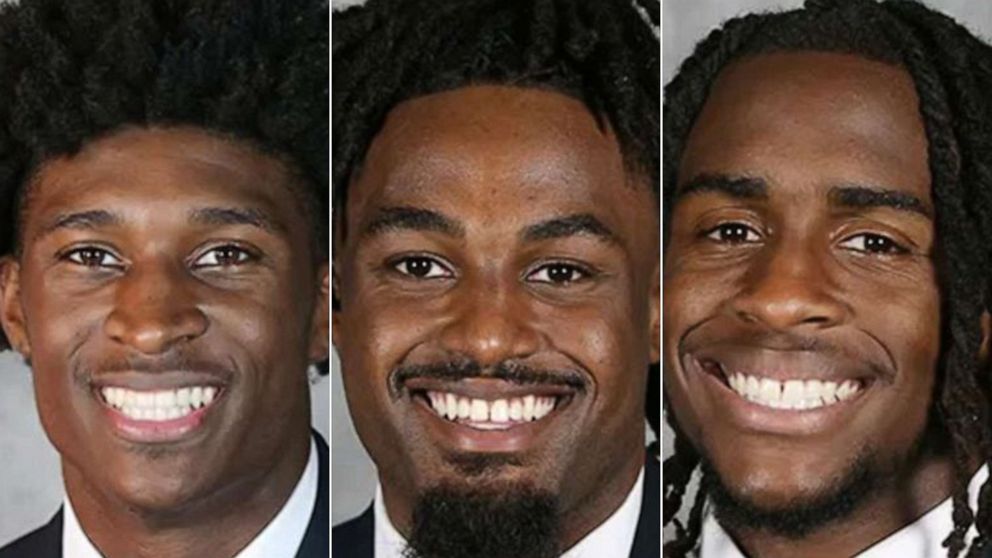 Elliott said he's "still in shock," and that this week feels like "a nightmare."
Elliott called the slain players three "beautiful, young, human beings" with "unbelievable" futures ahead of them.
"We don't understand why they're gone so early," he said.
Elliott said the players and staff have come together to process, start to heal and figure out how to move forward. He said the staff will watch the players "closely" as they grieve.
Here's what to know about the lives lost:
Devin Chandler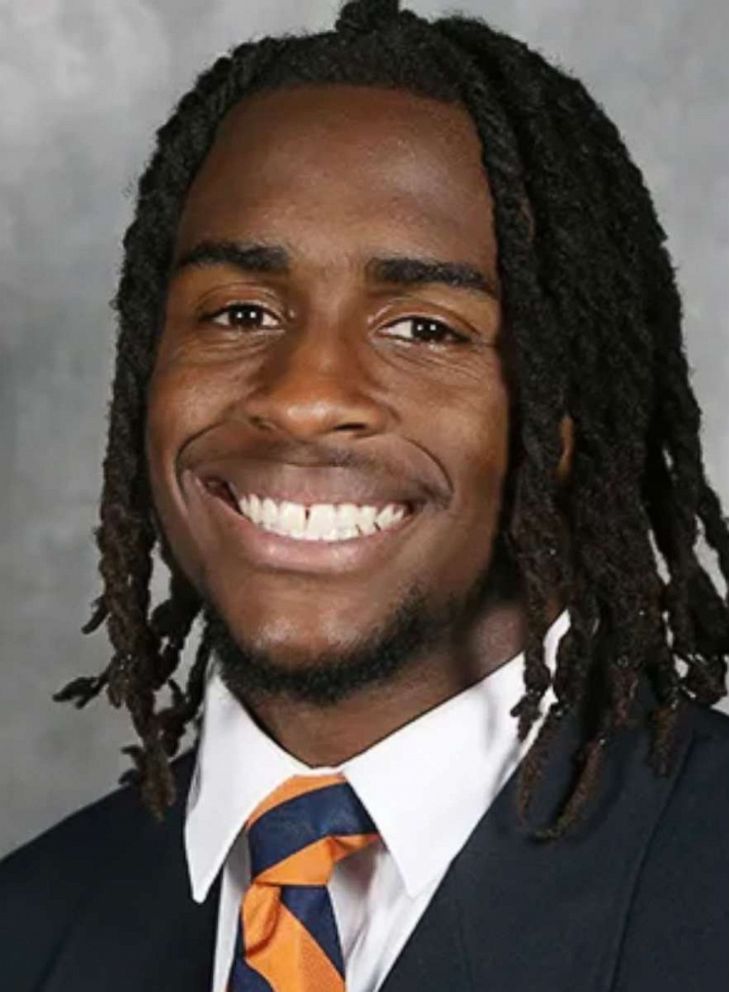 Devin Chandler was a second-year student from Virginia Beach, University President Jim Ryan said at a news conference Monday.
Chandler, a wide receiver, had transferred from the University of Wisconsin.
Chandler had a "bubbly personality" and always brought a smile to my face," the head football coach said.
He "smiled all the time. Loved to dance, loved to sing," Elliott said.
"He had a lasting impact on his teammates, even after he left UW, which is a testament to the type of person he was," Wisconsin's defensive coordinator, Jim Leonhard, said in a statement. "His personality was infectious and he was a joy to be around."
Jack Hamilton, a professor of American Studies and Media Studies at the university, tweeted that Chandler was in his class this spring.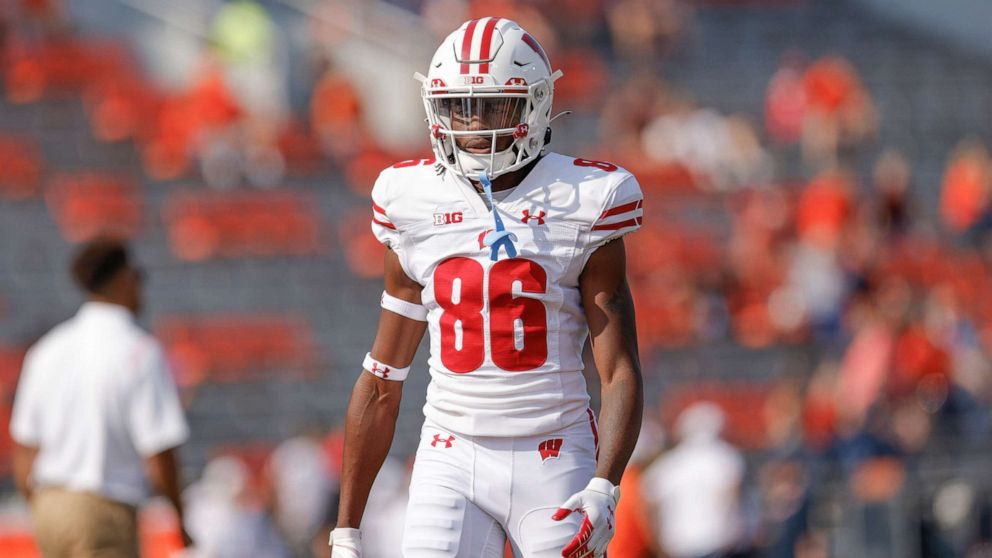 Chandler "made a point to come to my office hours repeatedly, often just to ask questions about how things worked" at UVA, Hamilton said.
The professor said he helped Chandler declare an American Studies major, "which he was really excited about."
"He was an unbelievably nice person, always a huge smile, really gregarious and funny," Hamilton tweeted, adding, "It is so sad and enraging that he is gone."
Lavel Davis Jr.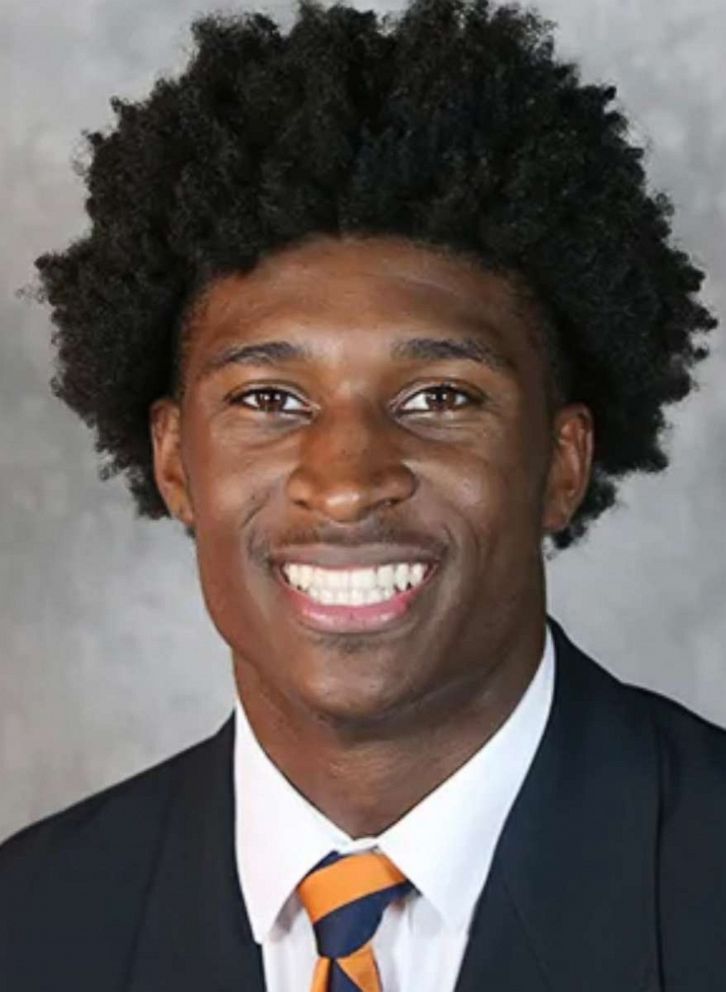 Lavel Davis Jr., a wide receiver from Ridgeville, South Carolina, was in his third year, Ryan said.
Davis had a big smile that "lights up the room," Elliott said. "He's got a gentleness about him. But he's passionate about what he believes in."
ESPN reporter Andrea Adelson in a tweet described Davis as "bright, thoughtful and engaging." She said he was "a beacon of light determined to make the world a better place."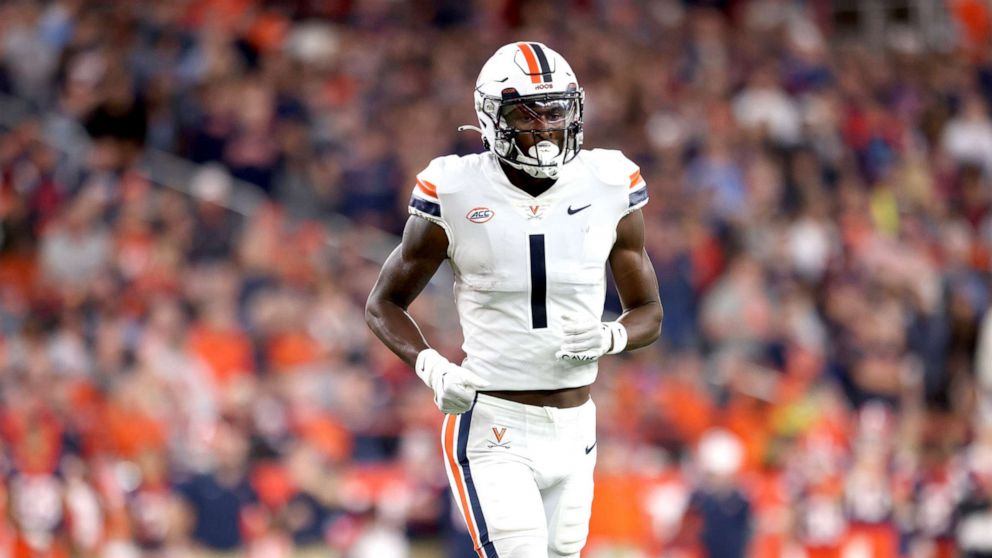 In a university video last year, Davis said he loved movies and reading Shakespeare and the Bible.
He called the university the "perfect place for anyone who wants to work hard and be great."
Scott Eisberg, sports director at ABC Charleston affiliate WCIV, in a tweet called Davis a "wonderful kid," and shared footage of the standout athlete on the field in high school.
Hamilton, the professor, said Davis was in his class this semester.
"After our first day of class this semester he made a point to come up and shake my hand and told me I should call him Vel," Hamilton tweeted. "One thing that struck me about Vel was how much his classmates liked him and vice versa. In my experience star athletes often tend to hang out with other athletes (understandable, given the time commitment) but Vel seemed to go out of his way to make friends with non-athletes."
D'Sean Perry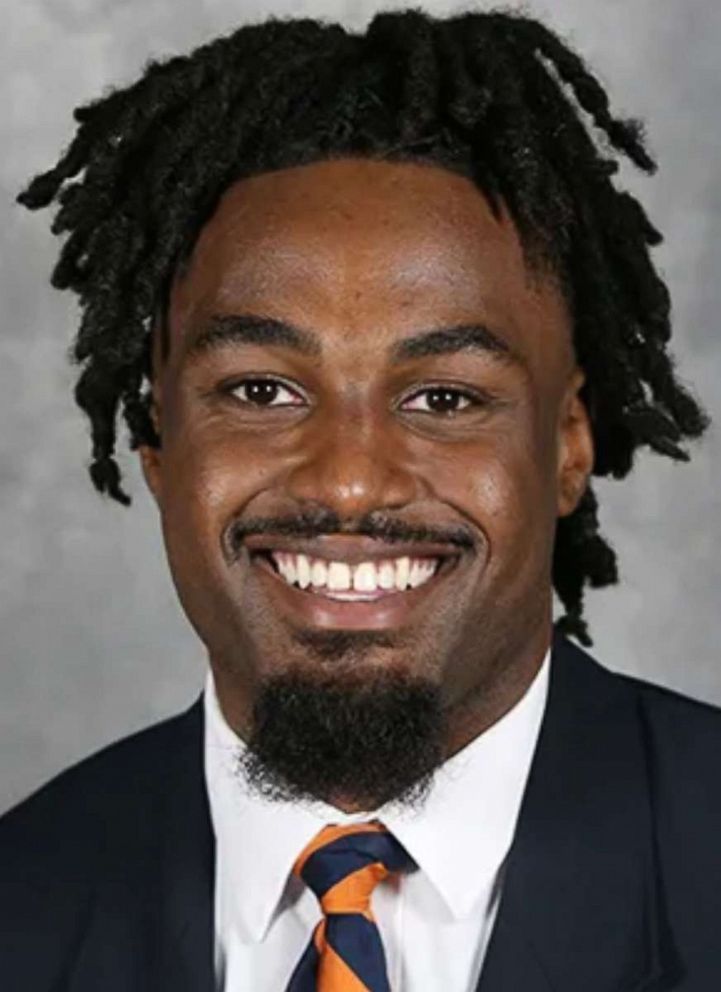 D'Sean Perry was a fourth-year student from Miami, Ryan said.
Perry was "very, very, very artistic" and loved music, Elliott said.
He had a "sense of humor that was one of a kind," Elliott said.
The 22-year-old was asked this season to move from linebacker to defensive end and he "adjusted admirably and always with smile," the Charlottesville newspaper The Daily Progress reported.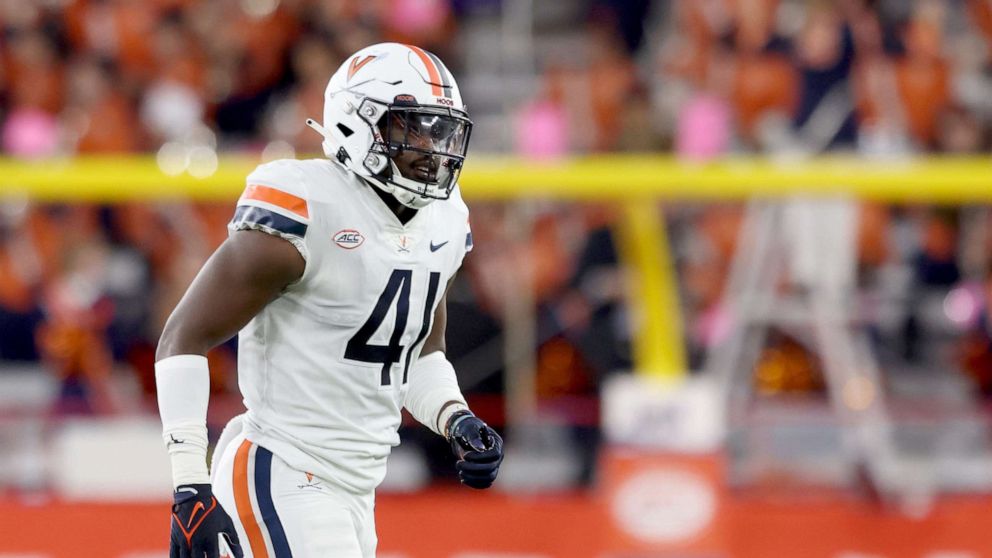 A friend wrote on a GoFundMe page, "D'Sean had the kindest soul and a positive impact on anyone who had the privilege of knowing him. His ability to put a smile on anyone's face regardless of the situation made him truly special."
"He was a leader on and off the field who strived to be the best, encouraged everyone else to be their best, and excelled in the classroom," the statement said. "He was a man of faith who loved his friends, family, community, and football deeply. An avid lover of art and music whose artistic ability was unmatched. D'Sean was an integral part of the University of Virginia football program and worked harder and harder every day."