— -- Students at the University of Virginia today praised the school's decision to suspend all fraternities and sororities in the wake of a report about a shocking sexual assault at a frat party.
The Greek life at the school was suspended by university President Teresa Sullivan after rape accusations were detailed in a Rolling Stone article. The report sparked weekend protests on the Charlottesville campus.
Tommy Reid, the president of the school's inter-fraternity council, said that ending sexual assault on campus can't be done by the fraternities alone.
"It's much larger and much more complicated than the Greek system itself. I think it's important to understand the temporary ban in itself gives our community time to take a breath to sit back and talk and be active and develop what we consider to be actionable and long term solutions," he said.
"The culture here is not just a UVA issue. This is a pervasive national epidemic," Ashley Brown, the leader of One Less, a group that helps sexual assault survivors, said this morning.
The Rolling Stone expose involves a first-year student's allegation in which she says she was "gang-raped" at a Phi Kappa Psi frat party. The victim claims the attack happened in 2012. That year, the university was crowned by Playboy as the nation's top party school.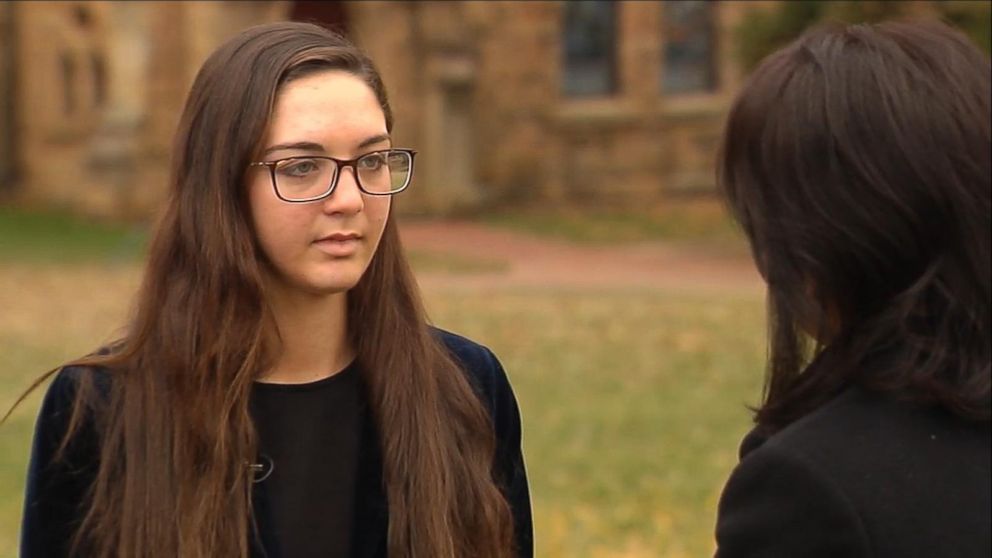 The student, identified as "Jackie" in the article, said she felt obligated to stay silent and was even told by a roommate to "remember where your loyalty lies." Alexandria Pinkleton, a friend of the student, said she was proud of her friend's determination.
"One of her goals with doing this article is to try to spread awareness," said Pinkleton, who declined to go into details about the case was handled.
"I feel that now the conversation should be less about what happened in the past and retroactive action such as police investigation for an assault. It's not going to resolve what happened," Pinkleton said.
"It's a cultural change and sexual assault isn't this tumor that we can cut out from society," she said.
The national leadership of Phi Kappa Psi decried the situation in a statement, saying, "We do not condone violence under any circumstances."
Sullivan suspended all campus fraternities and sororities in the wake of the scandal. In addition, Sullivan stated that the school's Board of Visitors will be meeting on Tuesday "to discuss the University's policies and procedures regarding sexual assault as well as the specific, recent allegations."
"I write you in great sorrow, great rage, but most importantly, great determination," Sullivan wrote in a statement sent to the University of Virginia community. "Meaningful change is necessary, and we can lead that change for all universities."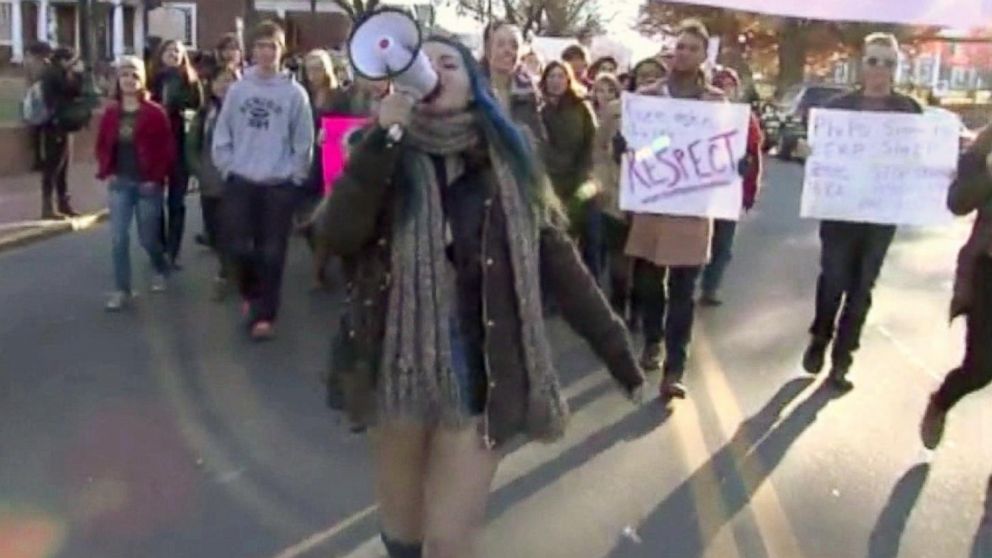 The current situation feels too familiar for Liz Seccuro, who was raped in the same frat house as a freshman in 1984. Her attacker plead guilty and was convicted in 2006. The school has done little to improve its culture in the ensuing decades because it's too worried about its reputation, Seccuro said.
"For 30 years, to have no progress made is inexplicable and heartbreaking," Seccuro said.
According to the Rolling Stone article, 38 students reported sexual assault to university officials in the last academic year, but of those 38 only four resulted in sexual misconduct board meetings.
The university is one of 86 schools under federal investigation or compliance review for their handling of sexual misconduct.
Attorney Wendy Murphy has filed lawsuits against nine schools, including the University of Virginia.
"I've seen UVA behave badly for a long, long time, and this is the first time they've faced such a significant public scandal. It's long overdue," Murphy said.