Waffle House customer cooks up his own meal at empty restaurant
Alex Bowen walked into an empty restaurant, so he grilled up his own sandwich.
December 2, 2017, 6:31 AM
— -- Many stories involving alcohol have a tragic ending, but for Alex Bowen of West Columbia, South Carolina, a drunken escapade that went viral ended with some hilarious selfies as he cooked his own meal at Waffle House.
On his way home after a few drinks with friends early Thursday morning, Bowen, 36, stopped by his local Waffle House.
"It was around 3 a.m. I was pretty inebriated," admitted Bowen.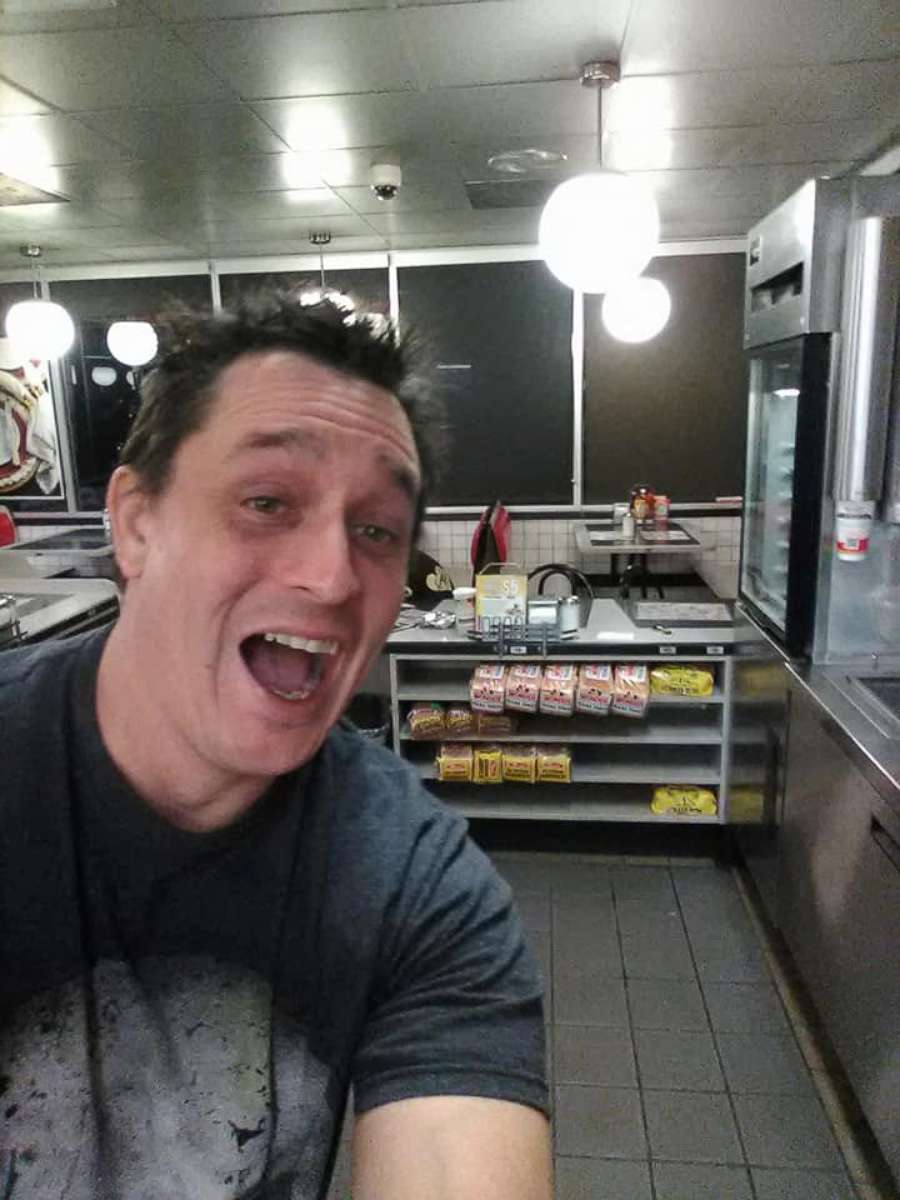 He stood at the register for 10 minutes, waiting for someone to take his order. Bowen even went outside to look for an employee, and then went back in.
"That's when I got hot on the grill with a Texas bacon cheesesteak melt," said Bowen.
He cooked his go-to meal and even cleaned up when he was done. While he was cooking, he saw the one employee who was fast asleep.
"[The employee] didn't wake up the entire time. And no one came inside the restaurant," said Bowen.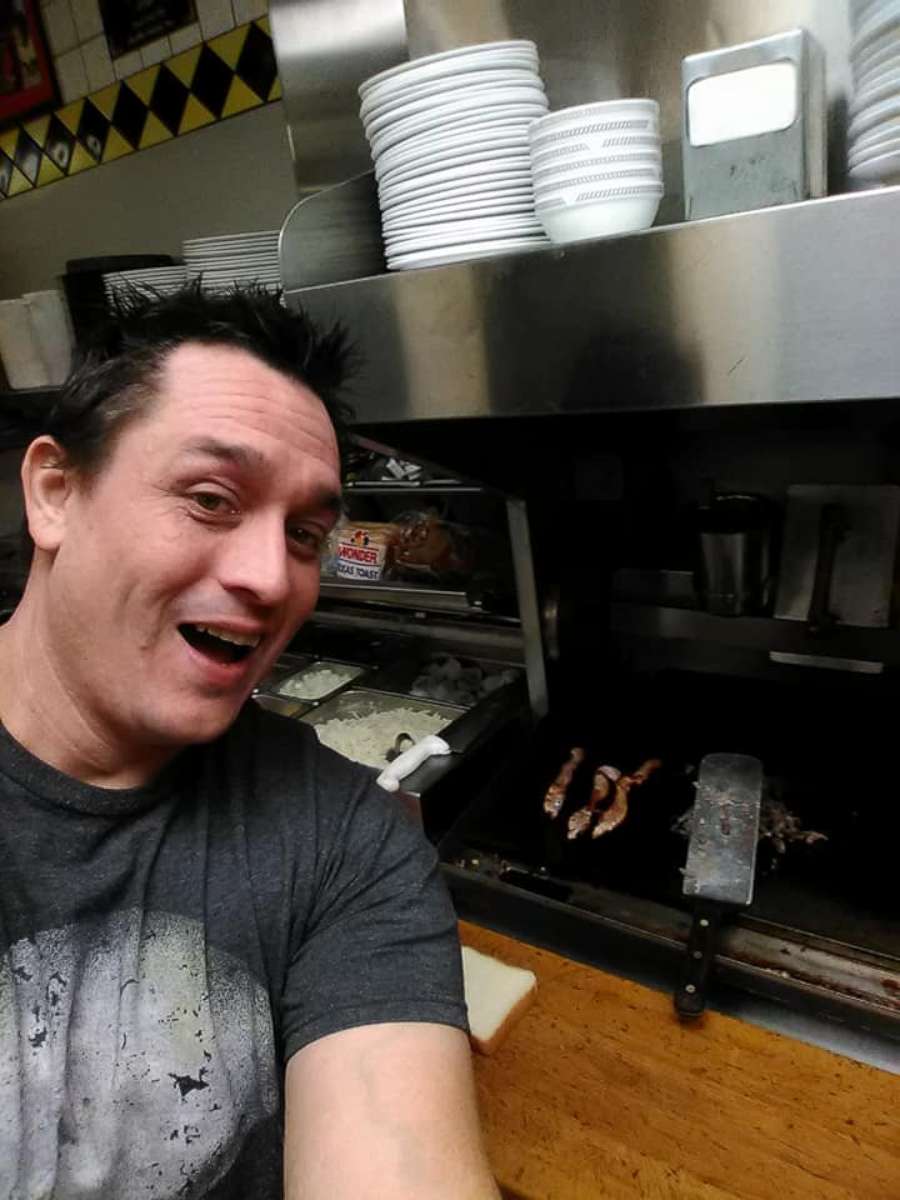 Although he didn't initially pay for the sandwich, Bowen came back and paid for it later that day.
When the story went viral, a Waffle House district manager reached out to Bowen and asked him to become a Waffle House secret shopper. He even thanked him for pointing out a flaw in their business.
Waffle House told ABC News in a statement that customers shouldn't get behind the counter -- but it appears Bowen's fun served as a job interview nonetheless.
"For safety reasons, our customers should never have to go behind the counter. Rather, they should get a quality experience delivered by friendly associates," the statement read. "We are reviewing this incident and will take appropriate disciplinary action. In a related note, obviously Alex has some cooking skills, and we'd like to talk to him about a job since we may have something for him."
Bowen hopes that the next time he goes to Waffle House, the service will be awake to cook his order. Said Bowen, "But if not, I'd know what to do."