West Virginia Landslide Swallows House, Forces Residents to Evacuate
The W.Va. landslide also covered a church and forced residents to evacuate.
— -- A landslide is wreaking havoc around Keystone Drive near Yeager Airport in Charleston, West Virginia.
The landslide has forced dozens of residents to evacuate their homes, Yeager Airport spokesman Brian Belcher told ABC News. It also covered a local church and an uninhabited house the airport owns, dammed up a creek and took out trees and power lines, he said, adding the airport was running on emergency power.
The airport was aware of a problem on Sunday, but the landslide reached a critical point Thursday afternoon when it started moving over the hill, Belcher said.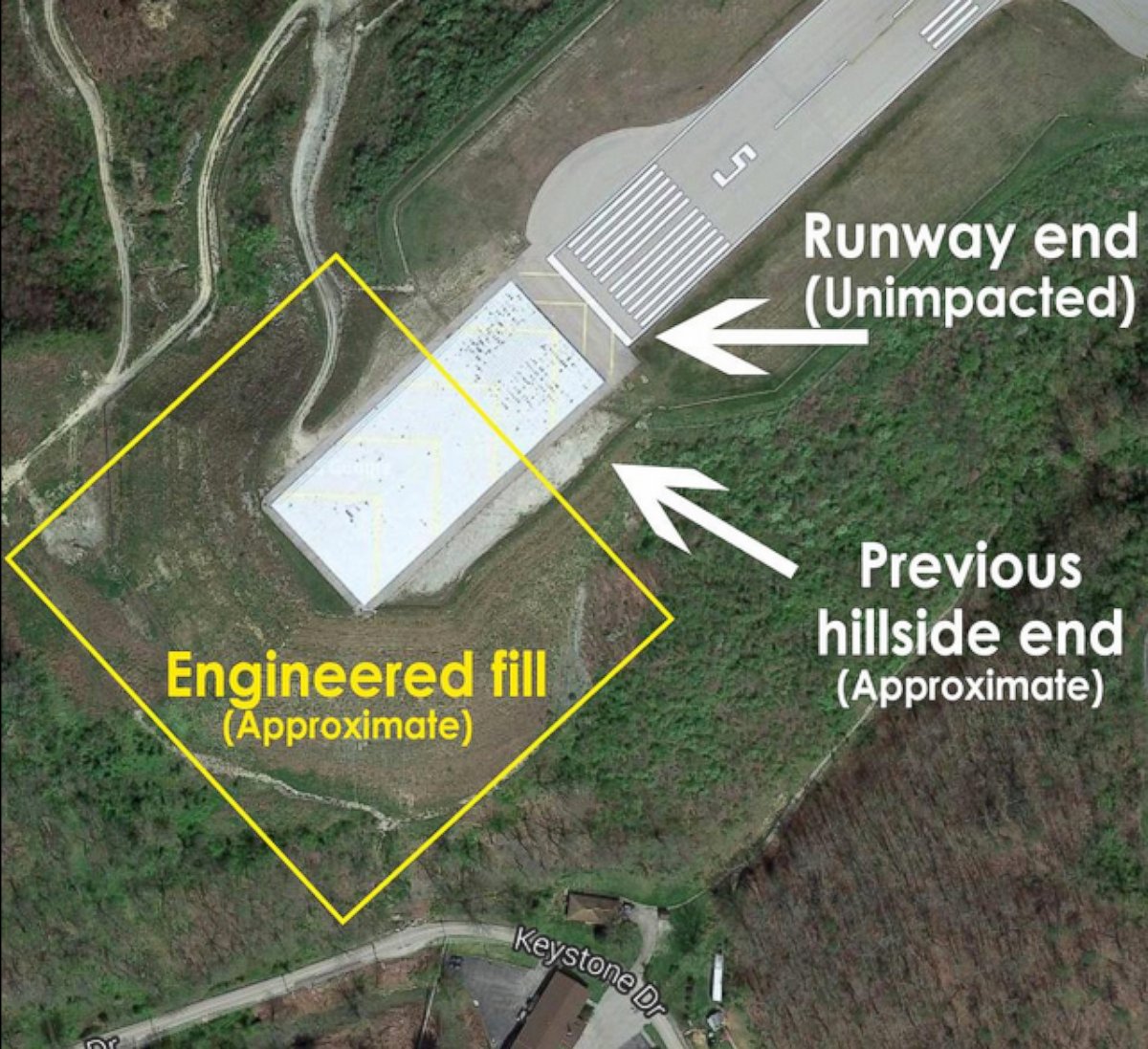 There have been no reported injuries, Belcher added, saying emergency personnel, including the West Virginia Army National Guard were contacted and did a great job evacuating residents and moving them into local hotels.
"It's unclear what caused this landslide, but the biggest thing for engineers right now is to find a solution for what will be a long-term clean-up project," Belcher said. "The landslide is still moving, and they can't start clean-up or move people back in until it's deemed safe."
Engineers were allowed to start working to get the filled creek opened and flowing, he said.