— -- Former White House chef Walter Scheib likely died from drowning on his hike outside of Taos, New Mexico, more than 10 days ago, authorities concluded today.
A state medical examiner completed the investigation into Scheib's death today following the discovery of his body Sunday night, roughly 30 yards from hiking trail where his car was last seen.
Thunderstorms were reported in the area where Scheib decided to hike on the day he was last seen, according to weather reports. The mountainous area is also prone to flash flooding, land and rock slides, according to New Mexico State Police Sgt. Elizabeth Armijo.
Scheib, 61, was last seen on June 13 heading to hike a trail in the Taos Ski Valley 10 miles outside of Taos.
State police and volunteers had been searching for Scheib since Wednesday, after a family member reported him missing and his car was discovered at the trailhead.
Cellphone data that showed Scheib's last known location, along with search and rescue dogs, helped rescuers narrow their search -- and eventually led them to his body, which was not visible from the hiking trail, Armijo said.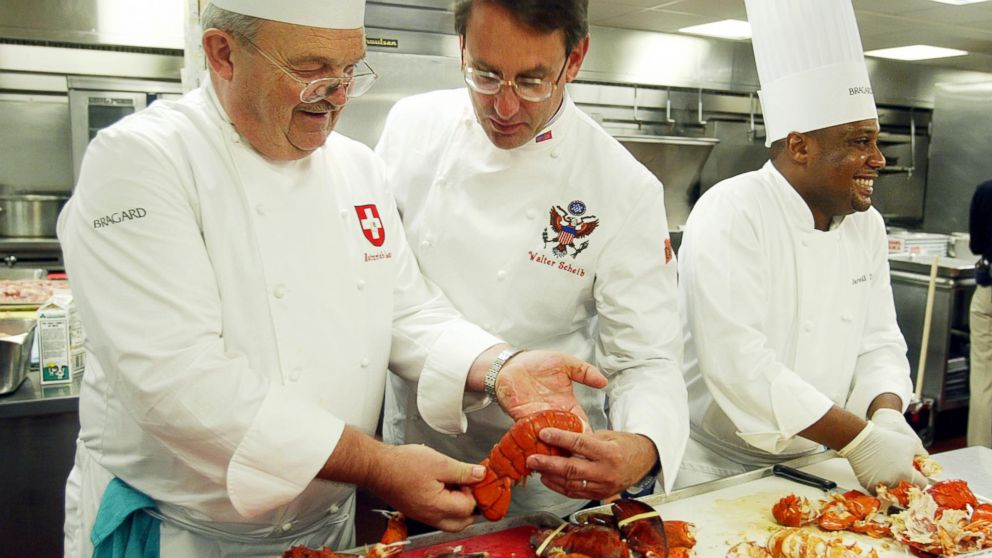 Scheib, who authored a White House cooking memoir and appeared on the cooking show "Iron Chef America," was hired by Hillary Clinton to work in the White House kitchen in 1994 after serving her a pecan-crusted rack of Australian lamb, he once said in an interview with ABC's "Good Morning America."
In a statement Monday, the Clintons said the family was "grateful to have Walter with us in the White House for six years, where we and visitors from around the world loved his delicious and creative meals." Scheib, the Clintons said, "used his immense talents not only to represent the very best of American cuisine to visiting leaders, but to make a difference in people's lives" through his charities.
Scheib served as the president's top chef for 11 years, preparing daily meals and state dinners alike for Presidents Clinton and Bush. He was credited with bringing New American-style cuisine to the White House.
"Walter was an astounding talent," former first lady Laura Bush said in a statement. "Our thoughts and prayers are with his family and many friends."