Hot and dry conditions are helping fuel fast-moving wildfires blazing throughout the West.
As of Wednesday afternoon there were 43 large fires burning in 12 states throughout the country: Alaska, Washington, California, Idaho, Utah, Arizona, Wyoming, Colorado, New Mexico, Oklahoma, Texas and Florida.
In Utah and Colorado, winds could reach 40 mph Wednesday afternoon and evening, and coupled with the dry fuel and low humidity, the danger for fire is heightened.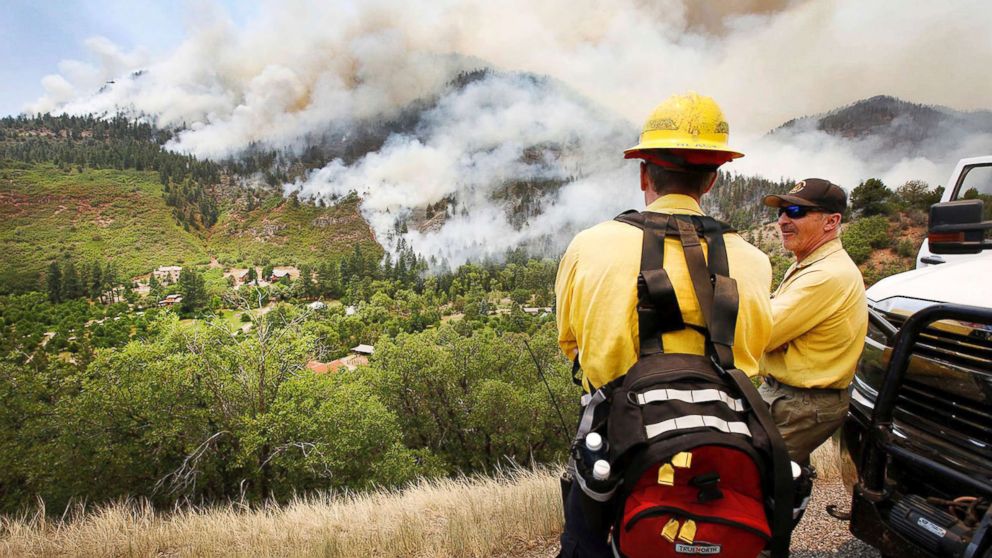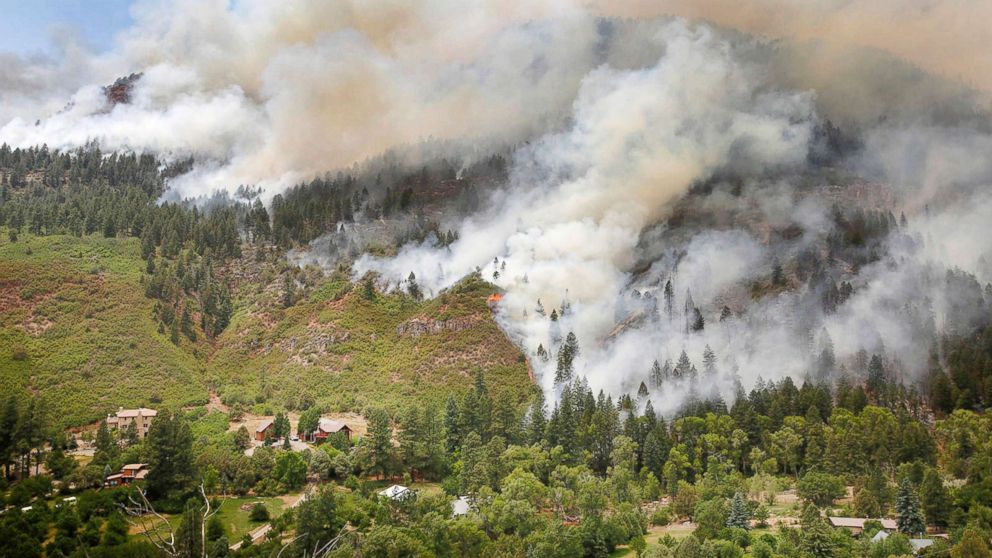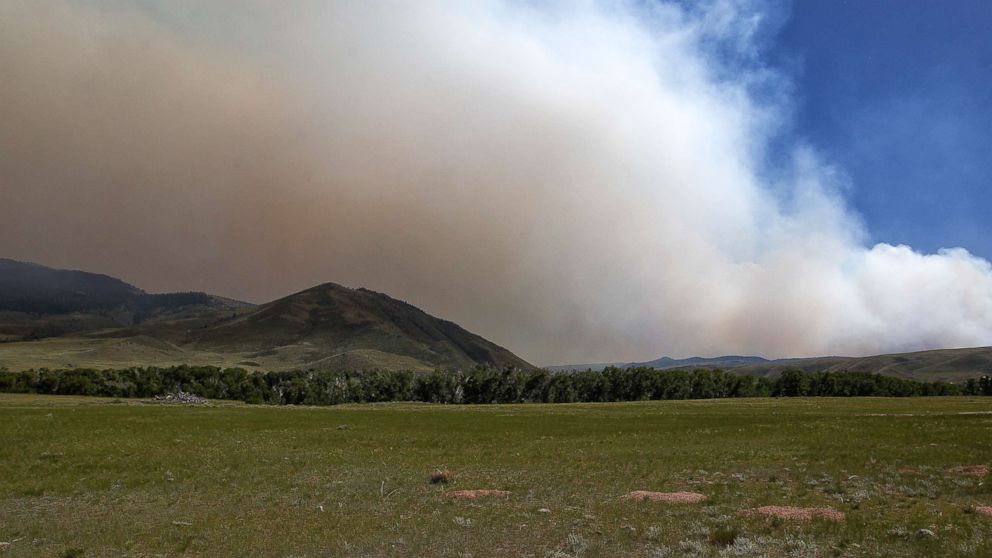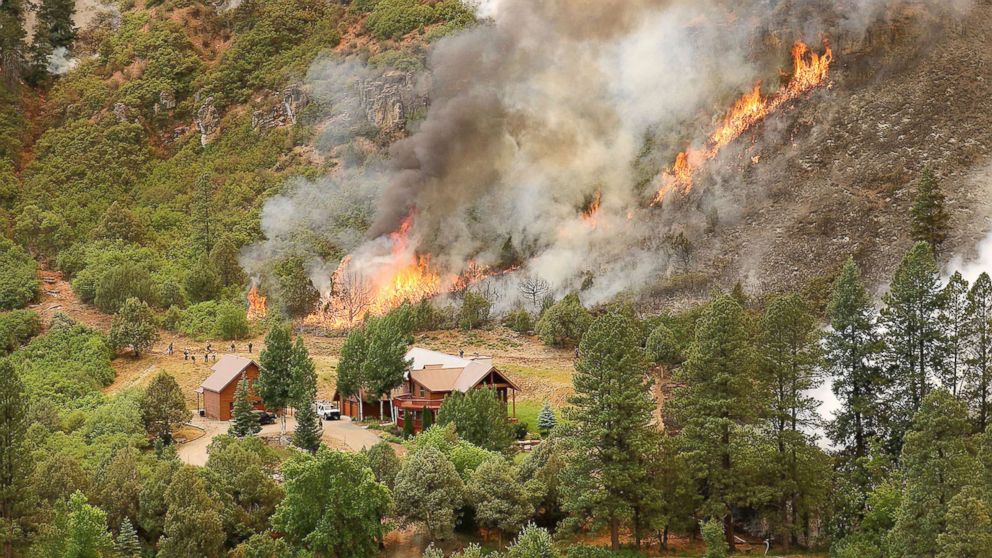 The dangerous fires have prompted some evacuations from southern California to Colorado.
In Colorado, massive wildfires displaced thousands of people and destroyed tens of thousands of acres, while in Beverly Hills some residents were forced to flee their homes Tuesday as flames erupted and threatened million dollar mansions.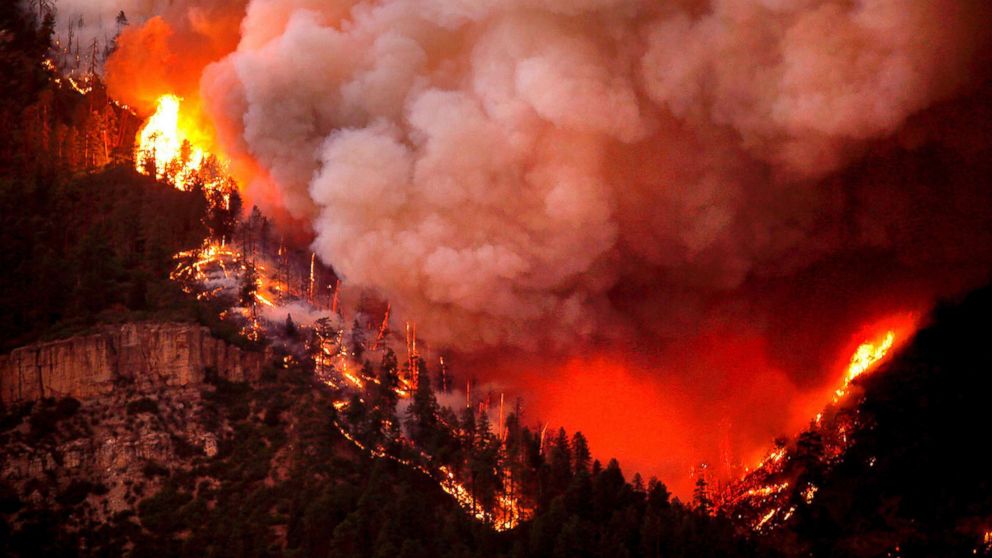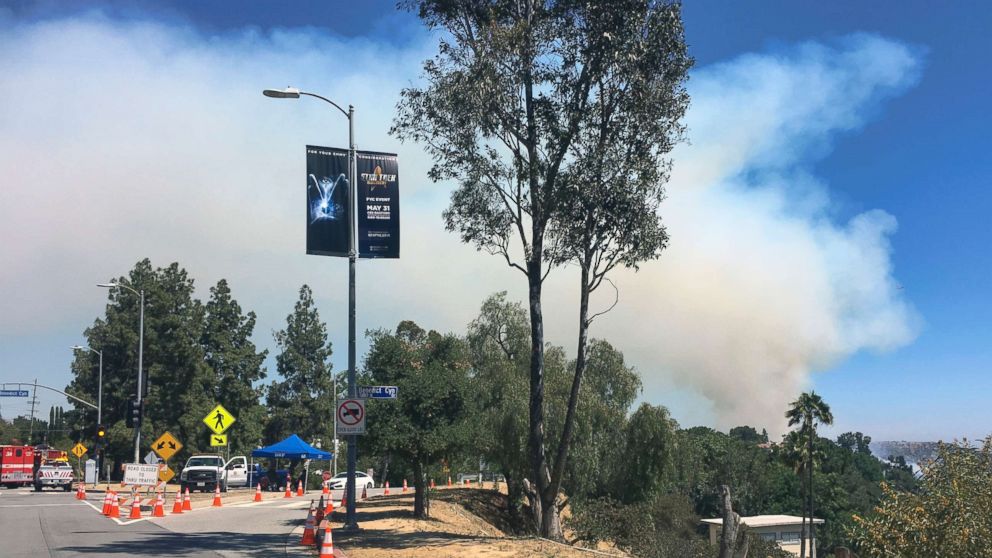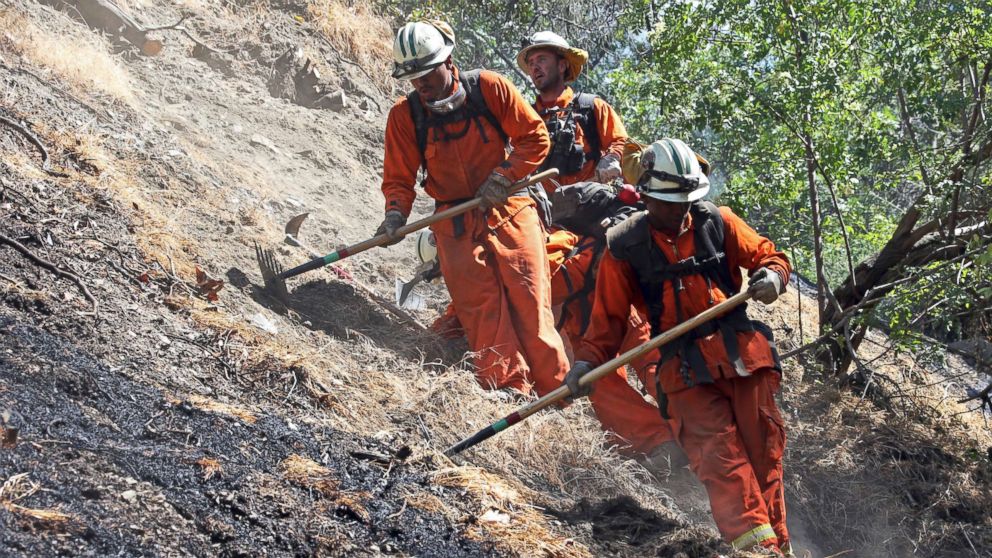 Excessive Heat Warnings and Red Flag Warnings remain in effect Wednesday for five states in the Southwest: Southern California, Nevada, Arizona, Utah and Colorado.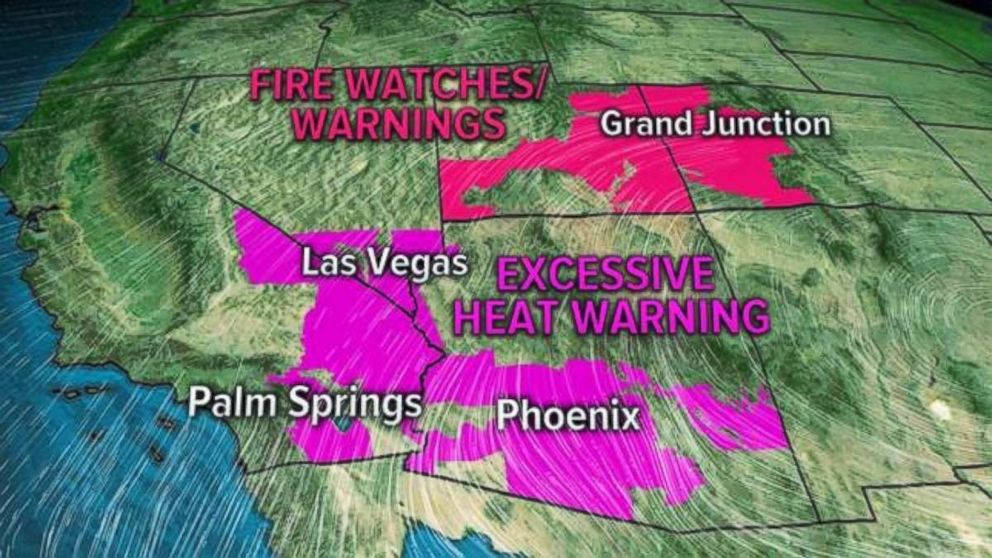 Temperatures will remain dangerously hot yet for cities like Palm Springs, Las Vegas, and Phoenix, where temperatures could reach 110 degrees.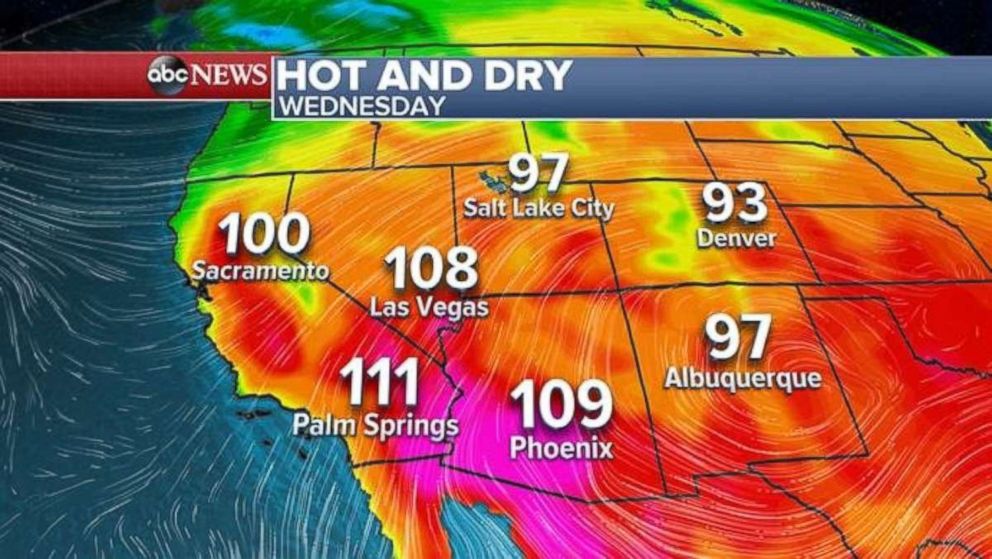 Bud weakening
Bud, which began as a hurricane, weakened to a tropical storm Wednesday morning, and continues to weaken.
On Wednesday afternoon, the storm was churning up 50 mph winds about 215 miles from Cabo San Lucas.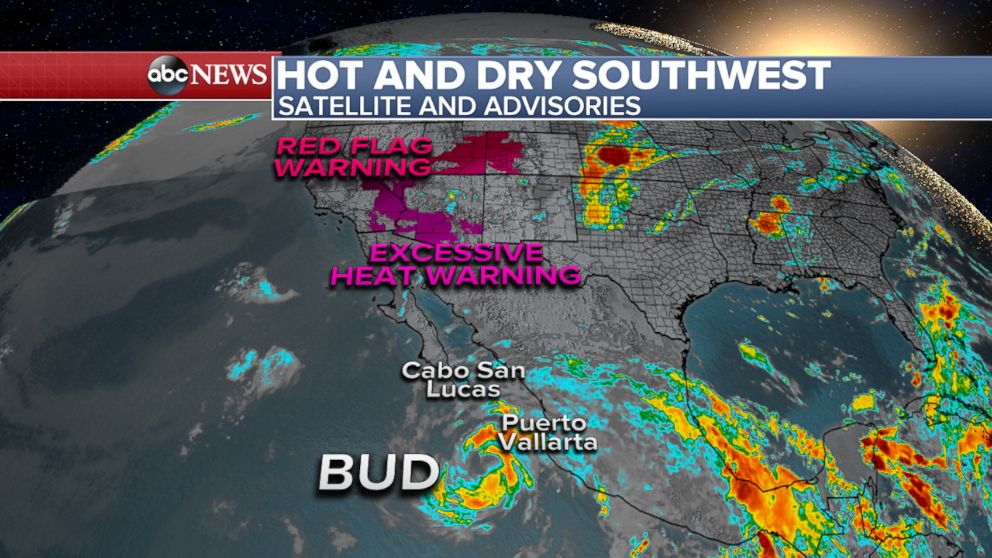 Bud is expected to continue weakening as it approaches Cabo San Lucas on Thursday. A Tropical Storm Warning is in effect there for gusty winds, heavy rain, flash flooding and dangerous surf.
The storm is forecast to fall apart on Friday, but it will bring some rain to the Southwest states by the weekend -- surely to be a welcome relief from the heat and fires.