A massive snowstorm is taking aim at the Northeast, shutting down New York City's outdoor dining.
The heavy, wet snow and strong winds also could cause widespread power outages and travel delays.
"This could be the biggest storm in several years," New York City Mayor Bill de Blasio warned. "Start to make adjustments right now."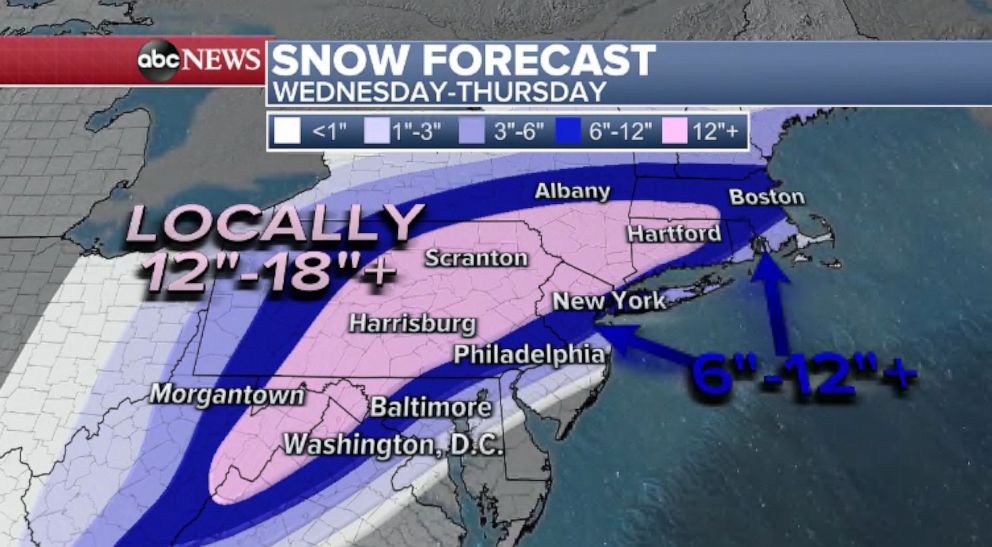 Washington, DC
In Washington, D.C., snowfall is expected to start Wednesday around noon.
A few hours of heavy snow is likely to be followed by rain and sleet, which should last through the night and into early Thursday morning.
Snow totals are expected to be between 1 inch and 4 inches.
Philadelphia
In Philadelphia, snow likely will begin between 2 p.m. and 4 p.m., and by Wednesday night, the snow will mix with sleet and continue through the night.
Philadelphia could see 6 to 12 inches of powder -- west and northwest of the city snowfall will be over 1 foot.
New York
In New York City, where indoor dining is already banned, outdoor dining will be suspended as of 2 p.m. Wednesday, when the sanitation department's "snow alert" goes into effect.
Restaurants, which are required to remove or secure outdoor furniture and remove their electric heaters, will be permitted to reopen when the "snow alert" ends. The city anticipates it will be over by Thursday night, but warned it may run into Friday morning, depending on the intensity of the storm.
Snow is expected to start in the New York City area between 5 p.m and 7 p.m. Wednesday.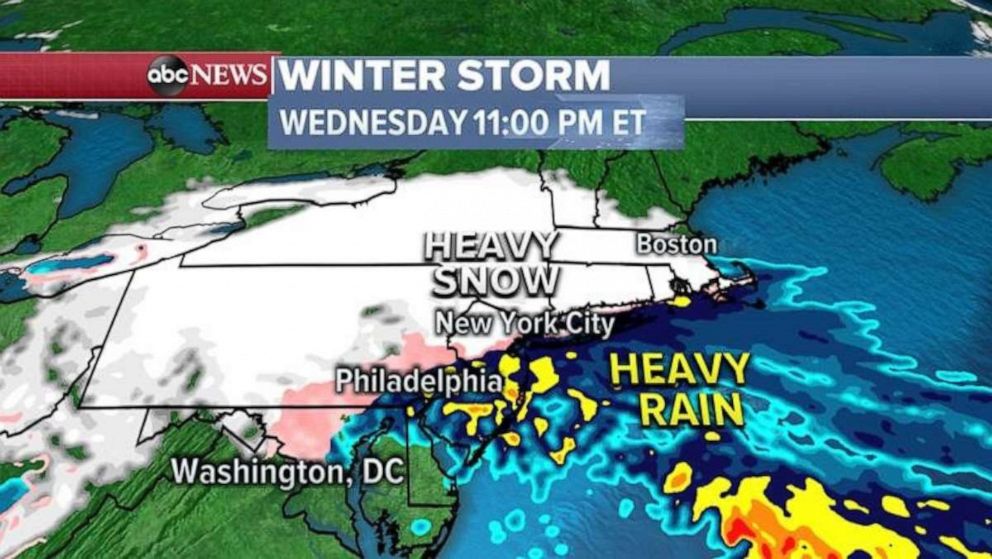 New York City could see 8 to 14 inches of snowfall while northwest New Jersey could see 1 to 2 feet.
Snowfall should end around noon Thursday.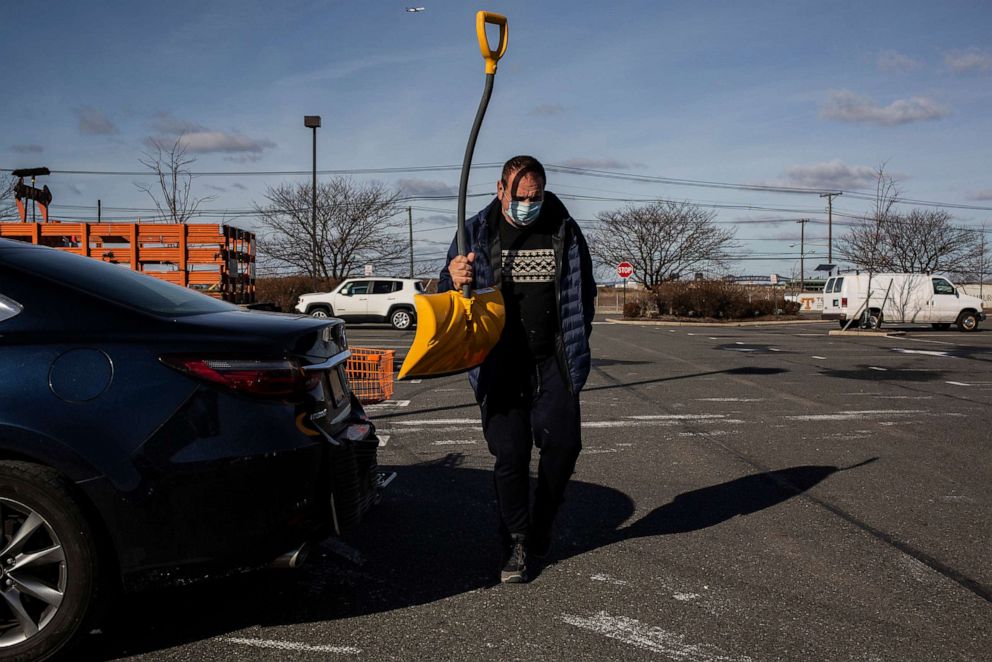 Roads will be especially treacherous Thursday morning between New York and Boston. Snowfall rates could reach 1 to 3 inches per hour, with winds up to 50 mph, causing low visibility and whiteout conditions.
Boston
In Boston, the snow will begin around 11 p.m. Wednesday and last until Thursday evening.
Snowfall totals could reach 7 to 12 inches.
Cape Cod's snowfall shouldn't be as high since it may also see a mix of sleet and rain.
ABC News' Aaron Katersky contributed to this report.