— -- A woman convicted of murdering her live-in boyfriend had that conviction overturned 13 years after his death.
While authorities say they have no other suspects, the California Innocence Project fought for Kim Long's release, arguing she suffered from inadequate counsel.
"I always have to relive it and it's so hard to do, you know? After 13 years, it's just not any easier to explain what happened, because what I saw, I don't think anybody should have to see," Kim Long told ABC News' "20/20."
Long, a former emergency room nurse and mother of two from southern California, was accused of bludgeoning to death her live-in boyfriend Oswaldo "Ozzy" Conde on Oct. 6, 2003.
At the time, Long told police that she and Conde got into a heated argument the night of Oct. 5, and she left their home to cool off with a mutual friend. She said that when she came back home early the next morning, she discovered Conde's body covered in blood.
Prosecutors argued that when Long came home still angry, she beat Conde to death, disposed of the murder weapon, cleaned herself up, and changed her clothes before calling 911.
"I'm not that person. I'm not a mean, malicious person," Long said of the prosecution's portrayal of her.
Long's first trial ended in a hung jury, but she was found guilty at her second trial in 2005. The judge sentenced Long to 15 years to life in prison. But -- in a rare move -- he allowed her to remain free on bail during her appeal.
After Long's final appeal was denied by the California Supreme Court in February 2009, she was ordered to turn herself in.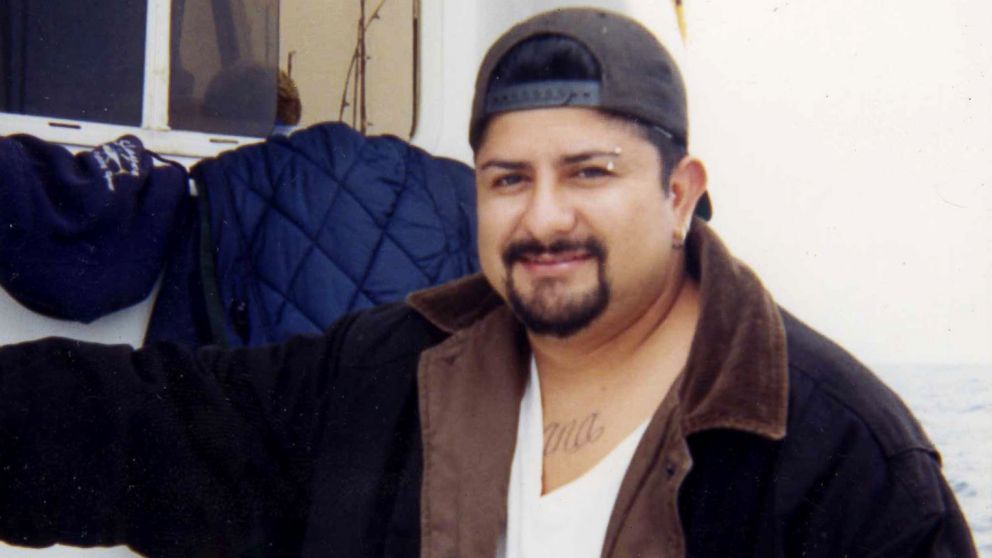 With the help of attorneys at the California Innocence Project, Long was granted a new hearing for her case. This past June, the same judge who presided over her first two trials vacated Long's murder conviction, saying that the result of her trial would have been different had her defense done an adequate job, and Long was released from prison.
She may be getting used to life in the outside world, but Long still faces the possibility of another conviction. In July of this year, prosecutors announced they were appealing the judge's ruling. She may face a new trial for the murder of a man she said was her first love.
"He was the first person I've ever loved, so I think that always sticks with you for the rest of your life," said Long.
Long first met Conde in middle school, but the two lost touch after her family moved away. They reconnected years later, and then began dating while she was still married to her husband Joe Bugarski, with whom she had a son and a daughter. She eventually kicked Bugarski out of the house and moved Conde into Bugarski's old house.
"We did have some heated arguments when we were together that weren't so pleasant, where I went to bed thinking, 'Man, after that argument, am I even going to be alive when I wake up?' You know? It got pretty bad," Bugarski told "20/20."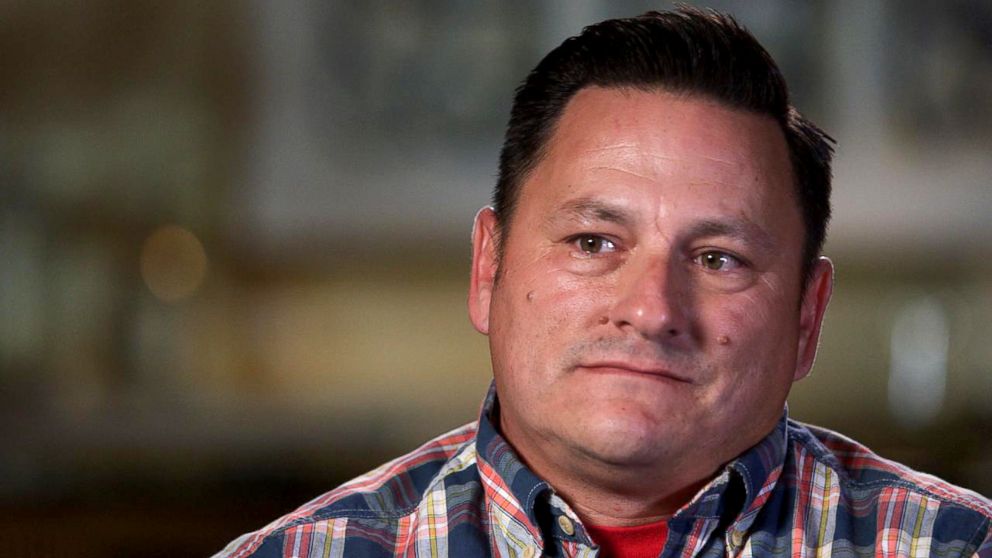 On Oct. 5, 2003, the day before Conde was found dead, Long said that she, Conde and friends spent the day drinking and riding motorcycles.
"Alcohol played a huge role in every aspect of a bad decision that I ever made," Long recalled.
By that night, Long said she had as many as two dozen drinks and that Conde was aggravated that she was flirting with other guys. Once home, Long said she and Conde had an explosive argument in their driveway.
"I said some pretty mean things to him," Long said. "[I] started throwing my purse at him, swung my purse at him. I think I had my helmet in my hand. I think I swung my helmet."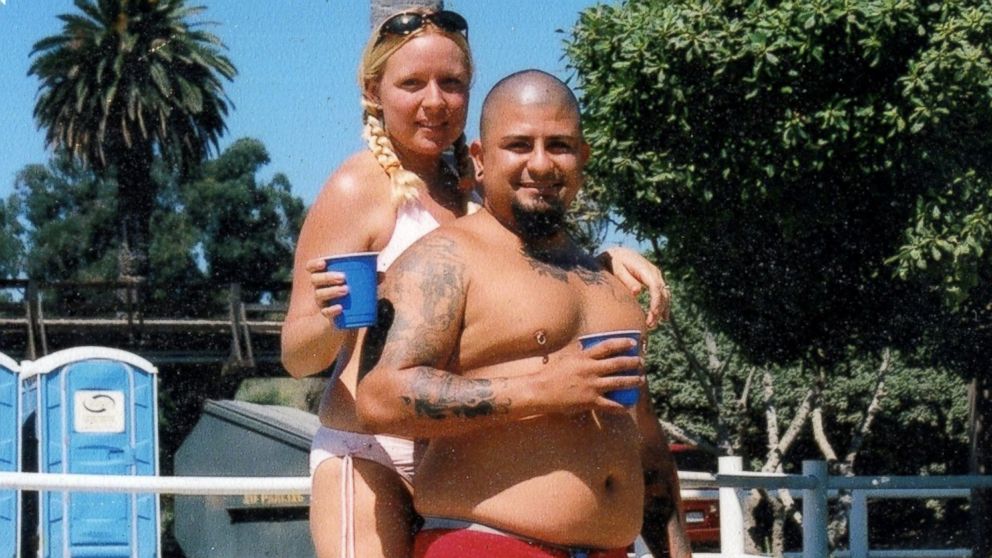 Jeff Dills, their friend who witnessed their argument, offered to take Long to his place to cool off, Long said.
"At Jeff's house, Kim had another drink and they decided to get into the hot tub, started fooling around, kissing, and then they took things to the bedroom and they started to hook up," Alissa Bjerkhoel, Kim Long's attorney with the California Innocence Project, told "20/20."
Dills told police he drove Long, who was still drunk, back home on his motorcycle and watched her disappear into her home, according to police interrogation tapes obtained by ABC News. Dills, who was supposed to be the prosecution's star witness, died in a motorcycle accident before the start of Long's trial.
When she went up to the house, Long said, "The door was unlocked and I walked into the house … I could see Ozzy laying on the couch, and I called his name and I walked over to the light and I turned it on, and I looked and I saw a big bloodstain on the couch."
Long said she could see a gaping wound on his head.
"I ran outside for some reason thinking I could catch Jeff," she said. "I remembered going into the kitchen, getting the phone and calling 911."
Even though she's a licensed vocational nurse by training, Long told the dispatcher she couldn't give him medical attention.
"I'm just panicked and I need somebody to come and help me," Long told ABC News. "To me, he shouldn't be dead. I left him alive, so there's no reason why somebody should be dead on my couch."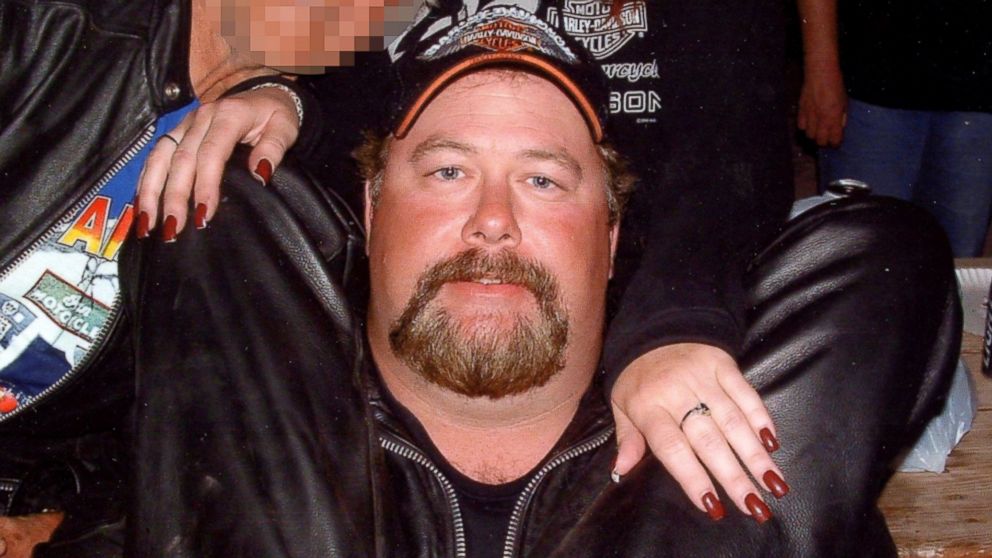 Attorney Alissa Bjerkhoel says she believed the jury didn't hear enough evidence to give Long a fair trial. She also called Dills' credibility into question.
"[He was] a man who had died before trial, a man who had never been cross examined thoroughly about this timeline, about how much he drank, about his motivation to distance himself from Kim because he was afraid the cops were going to blame the murder on him," Bjerkhoel said.
And though prosecutors suggested at trial that Long may have changed out of bloody clothing and cleaned up, Bjerkhoel said she found proof she never changed her clothing. During his questioning, Dills described what Long was wearing when he dropped her off.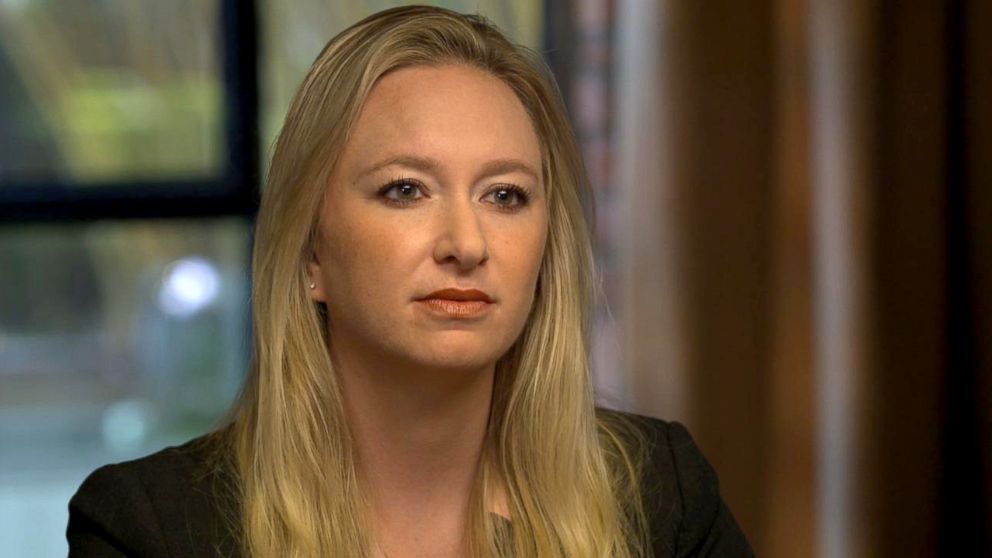 "In Jeff Dill's statement, he describes exactly what she's wearing and it matches exactly what she has on that night, in her police interrogation videos, collected by the police that were examined for DNA," Bjerkhoel said.
Long said the person who she believes killed Conde is a woman with whom she had been feuding -- Conde's ex-girlfriend and the mother of his child, because Long said she went after them constantly.
"She had just made our lives a living hell," Long said. "She called. She harassed. She threatened. She wanted money from Ozzy. It was a constant battle."
The woman, who ABC News has chosen to call "Cynthia," said there was "no doubt" in her mind that Long killed Conde. ABC News' "20/20" agreed to not refer to her by her real name.
"I know she killed him, and I know she doesn't even f------ care, and it makes me sick. That woman is the devil's child herself," Cynthia said.
Cynthia said she and Conde were together for eight years, and the two were raising a child they had together and her child from another relationship. She said Conde changed when Long entered his life.
Cynthia claims that her son once saw Long punch Conde in the face and that there was a lot of drinking going on at Long's house, so Cynthia stopped allowing her kids to go to the house Conde and Long shared. But Cynthia denies killing Conde and said she didn't hire anyone to do it.
"I didn't want Ozzy dead," Cynthia said. "I don't want anybody dead."
Cynthia took a police polygraph test after Conde's murder, and the results were inconclusive. Police briefly considered her a suspect, but a few days after the murder, they turned their focus to Long. At Long's second trial, Cynthia testified that she was on a date the night of the murder: dinner and a 90 minute rendez-vous at a hotel.
However, Long's defense investigator said that Cynthia's alibi isn't air-tight because there was no record of her or her boyfriend staying at the Days Inn that night. But the hotel manager testified that sometimes when customers pay in cash, their names are not recorded.
As for Long, she said she tries not to think much about Conde these days, and in her mind, his death remains a mystery.
"It still hurts to know the last words I said to him were -- they weren't loving or kind, and I never had a chance to say anything kind to him. [It] will disturb me for the rest of my life," said Long.