A California psychology professor who claims Supreme Court justice nominee Brett Kavanaugh attempted to sexually assault her when they were in high school identified herself in a story published Sunday in the Washington Post, saying, "I thought he might inadvertently kill me."
Christine Blasey Ford, 51, told the newspaper she decided to speak out after the contents of a letter she sent to California Democratic Sen. Dianne Feinstein, a member of the Senate Judiciary Committee, was leaked, prompting Kavanaugh to issue a blanket denial of the allegations.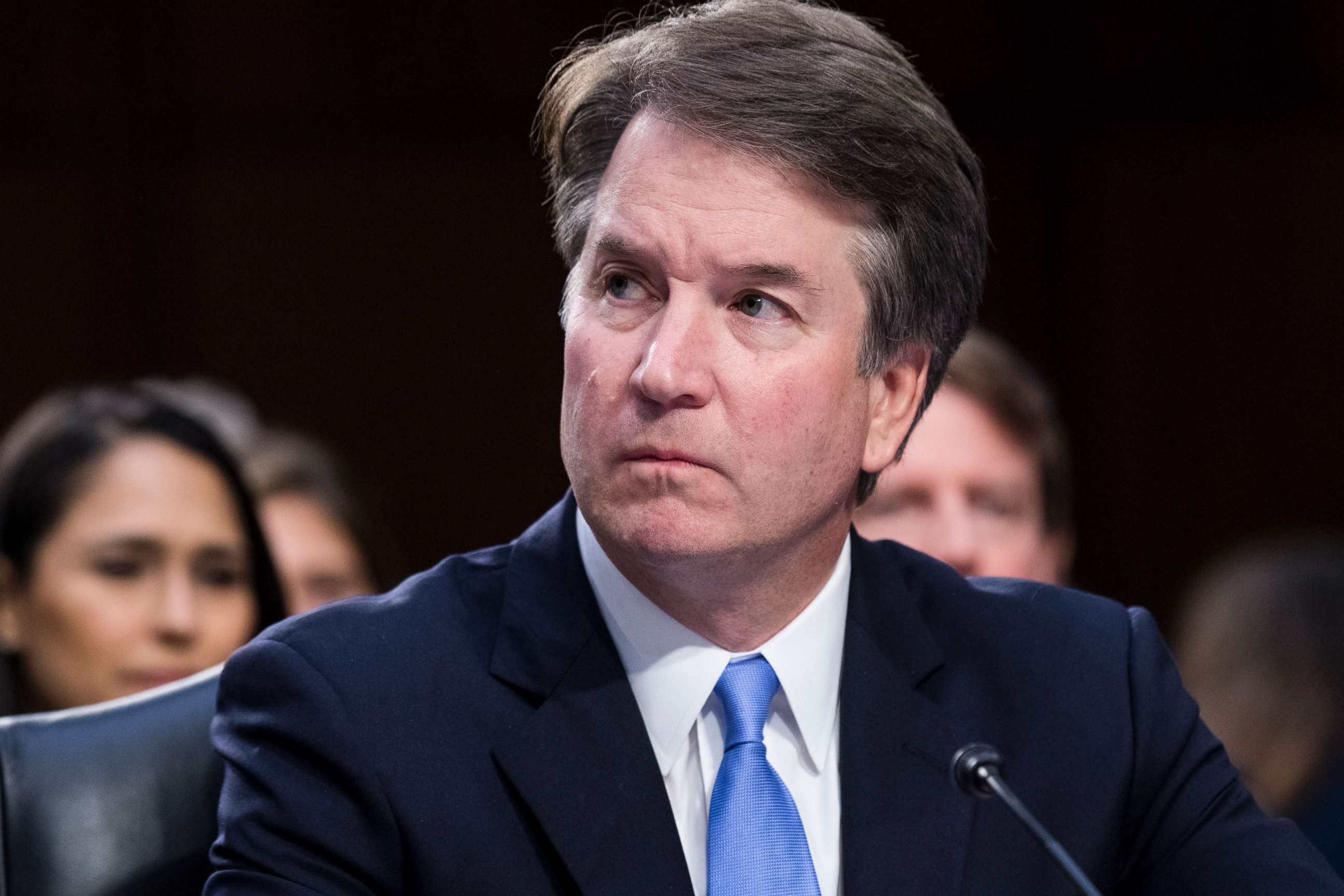 Ford, a psychology professor at Palo Alto University who teaches in consortium with Stanford University, said she was also spurred to speak out due to inaccuracies about her story that she has heard repeated, according to the report.
"These are all the ills that I was trying to avoid," she told the Washington Post. "Now I feel like my civic responsibility is outweighing my anguish and terror about retaliation."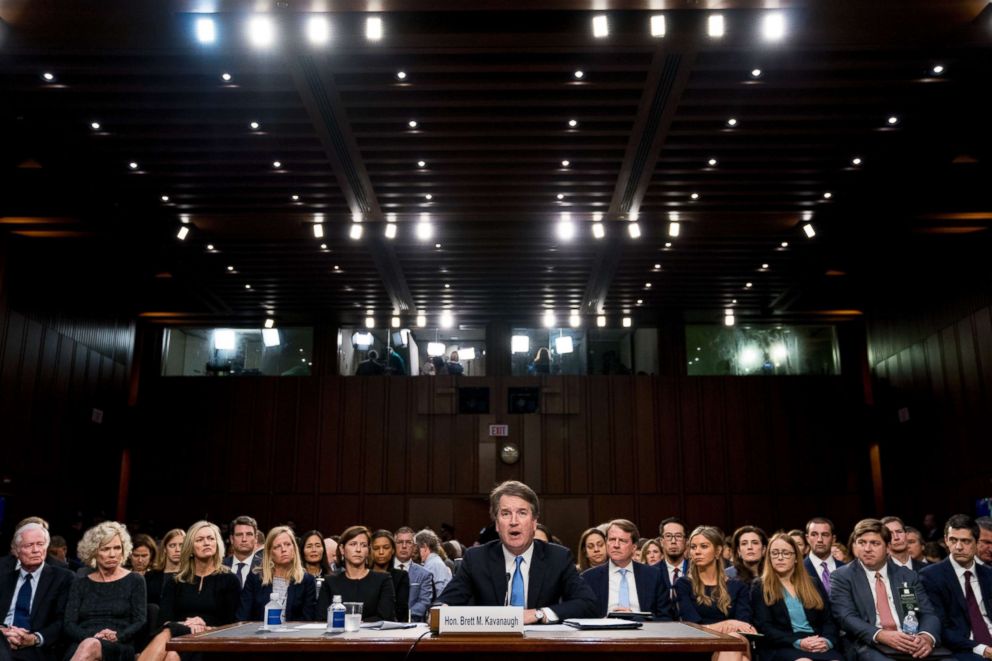 Ford's letter to Feinstein was first reported on Friday by the New Yorker magazine, but the article did not reveal her identity.
Ford said the incident occurred in the 1980s when the 53-year-old Kavanaugh was a student at Georgetown Preparatory School in North Bethesda, Maryland, and she was a 15-year-old sophomore at Holton-Arms School, an all-girls school in Bethesda, Maryland.
She told the Post she believes the incident occurred in 1982 when Kavanaugh would have been a 17-year-old junior at Georgetown Prep.
Ford said she was at a teen house party in Montgomery County, Maryland, when Kavanaugh and one of his male classmates -- both "stumbling drunk" -- cornered her in a bedroom and Kavanaugh pinned her on her back on a bed, the paper reported.
She said Kavanaugh's friend watched as Kavanaugh groped her over her clothes and attempted to remove her clothes and the one-piece bathing suit she was wearing underneath, according to the story.
Ford told the Post that when she tried to scream, Kavanaugh put his hand over her mouth.
"I thought he might inadvertently kill me," Ford said in the story. "He was trying to attack me and remove my clothing."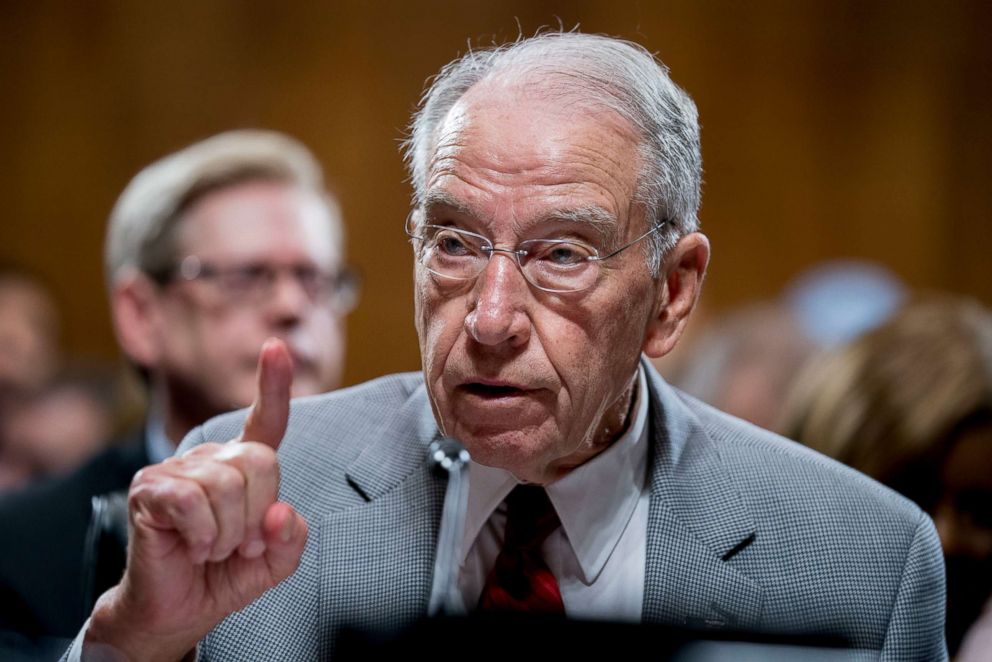 She said she managed to escape when Kavanaugh's friend, whom she identified as conservative writer Mark Judge, jumped on top of them on the bed and sent all three of them tumbling, according to the Post. She told the paper she ran to a bathroom and locked herself inside before fleeing the house.
When the allegations first surfaced last week, Kavanaugh issued a statement, saying, "I categorically and unequivocally deny this allegation. I did not do this back in high school or at any time."
In a statement to ABC News on Sunday, White House spokesman Raj Shah said, "As the story notes, we are standing with Judge Kavanaugh's denial."
The White House referred ABC News to Kavanaugh's earlier statement on the allegations.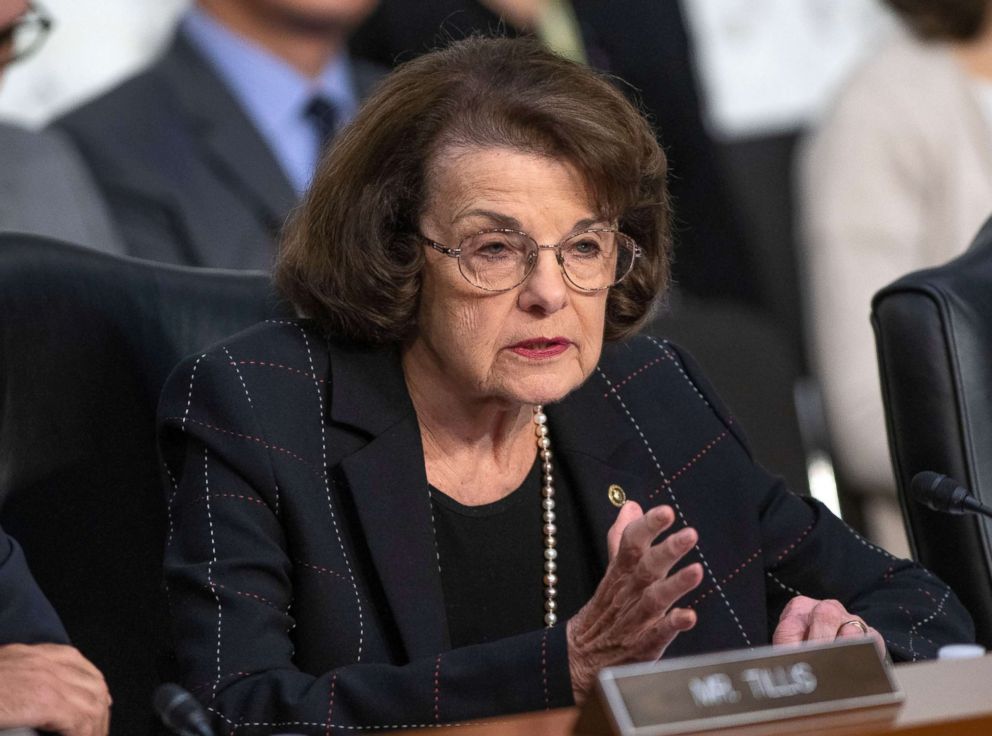 Judge also denied the incident ever occurred.
"It's just absolutely nuts. I never saw Brett act that way," Judge said in an interview with The Weekly Standard.
ABC News could not immediately reach Ford to comment on the allegations.
President Donald Trump announced on July 9 that he was nominating Kavanaugh to fill the seat on the high court vacated by retiring justice Anthony Kennedy. Kavanaugh's Senate Confirmation hearing began on Sept. 4 over objections from many Democrats and protesters in the hearing room.
A vote by the Senate on whether to confirm Kavanaugh for the Supreme Court has yet to be scheduled.
A simple majority of 51 votes is all that is needed to confirm Kavanaugh. Vice President Mike Pence can cast a tie-breaking vote.
Ford said she never told anyone about being allegedly attacked by Kavanaugh until 2012 when she and her husband, Russell Ford, sought couples therapy, the Post reported.
"I think it derailed me substantially for four or five years," Ford told the Post.
She said in the story that she struggled, both academically and socially, and for a long time failed to have healthy relationships with men.
"I was very ill-equipped to forge those kinds of relationships," she said in the story.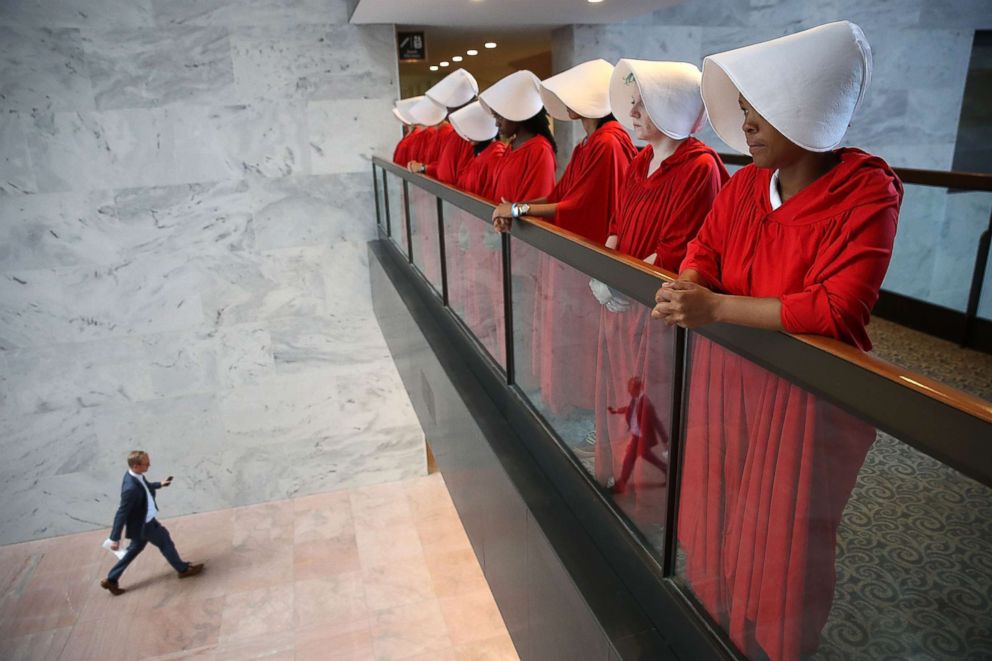 Ford also shared with the newspaper notes a therapist took during the couples therapy she and her husband underwent.
The therapist's notes, according to the Post, say that Ford reported she was attacked by students of an elite boys school who went on to become "highly respected and high-ranking members of society in Washington."
Ford said she has never spoken to Kavanaugh since the night of the alleged incident.
"My biggest fear was, do I look like someone just attacked me?" Ford told the paper.
She said that at the time, she recalled thinking, "I'm not ever telling anyone this. This is nothing, it didn't happen, and he didn't rape me."
She said on the advice of her attorney she took a polygraph test, administered by a retired FBI agent. The results came back that she was truthful, according to the Post story.
Ford said she told her husband after they were married in 2002 that she had been the victim of physical abuse. But Russell Ford didn't learn details of the incident until he and his wife went through couples therapy.
Russell Ford told the Washington Post that he disagrees with people who say the more than 30-year-old allegations made by his wife have no bearing on Kavanaugh's fitness for the Supreme Court.
"I think you look to judges to be the arbiters of right and wrong," Russell Ford said. "If they don't have a moral code of their own to determine right from wrong, then that's a problem. So I think it's relevant. Supreme Court nominees should be held to a higher standard."
Feinstein released a statement saying she has forwarded Ford's letter to "federal investigative authorities."
In a statement on Sunday, Sen. Chuck Schumer, D-New York, said Sen. Chuck Grassley, chairman of the Senate Judiciary Committee and an Iowa Republican, should postpone the vote on Kavanaugh's confirmation until Ford's allegations can be thoroughly investigated.
"For too long, when woman have made serious allegations of abuse, they have been ignored. That cannot happen in this case," Schumer said. "To railroad a vote now would be an insult to the women of America and the integrity of the Supreme Court."
A spokesperson for Grassley said in a statement that the senator was working to set up follow-up calls with Kavanaugh and Ford.
"The Chairman and Ranking Member routinely hold bipartisan staff calls with nominees when updates are made to nominees' background files," the statement read. "Given the late addendum to the background file and revelations of Dr. Ford's identity, Chairman Grassley is actively working to set up such follow-up calls with Judge Kavanaugh and Dr. Ford ahead of Thursday's scheduled vote."
South Carolina Sen. Lindsey Graham said in a statement he would "gladly listen" to Ford if she wanted to tell her story to the Senate Judiciary Committee.
"I agree with the concerns expressed in the Judiciary Committee's statement about the substance and process regarding the allegations in this latest claim against Judge Kavanaugh," he said. "However, if Ms. Ford wishes to provide information to the committee, I would gladly listen to what she has to say and compare that against all other information we have received about Judge Kavanaugh."
He added that if Ford is to speak to the committee, "it should be done immediately so the process can continue as scheduled."
ABC News' Trish Turner contributed to this report.