For Jessika, standing in the Oval Office today was an emotional moment, as the president signed new legislation that would help prevent what happened to her from happening to other young girls.
Jessika is one of hundreds of young women who say they were sold for sex allegedly through Backpage.com, the highly controversial classifieds site that federal authorities shut down last week, indicting seven of its top officials with facilitating prostitution and money laundering.
President Donald Trump signed a new law today that will hold online services responsible for abusive content knowingly facilitating sex trafficking. The "Allow States and Victims to Fight Online Sex Trafficking Act," or the "FOSTA" bill, goes into effect immediately.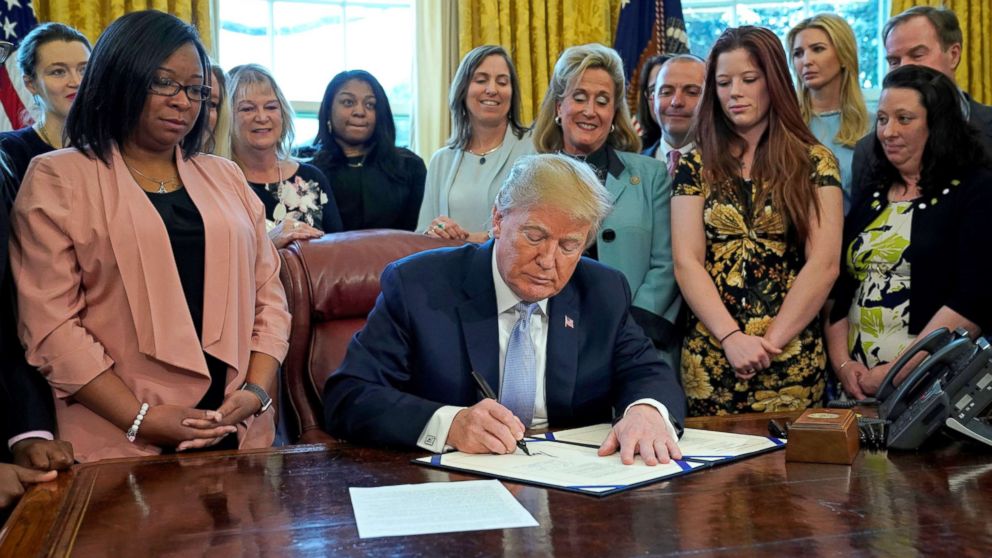 Survivors of sex trafficking "are very brave," Trump said at the White House today.
As part of the signing ceremony, Jessika got a chance to speak with Trump, as well as attend a private meeting with the president's daughter Ivanka Trump.
"I was a little nervous," Jessika said. "For him to shake my hand and tell me thank you was really kind of the cherry on top of this whole experience, and it was worth it. It's been a long fight, but ... it's closure."
And today, she said she realized she has an "army of mothers and sisters" standing with her.
"It is really, truly a day for real healing to really truly begin," Jessika's mother, Nacole, added. "[Jessika] has been so brave, and so courageous over the years to come out and use her voice to champion good, and to not let this experience silence her."
ABC News' "Nightline" has been conducting an investigation for the past two years on underage sex trafficking through ads on Backpage.com and the efforts to stop it. "Nightline" first met Jessika and her parents, Tom and Nacole, in 2016.
Jessika estimates she was paid for sex over 150 times when she was 15 years old, and she firmly believes Backpage.com made it possible for her pimp to post ads offering her for sex over and over again.
Jessika is now a 23-year-old mother to two young children and she is part of a major civil lawsuit against Backpage.com. In October, she settled her personal civil suits against Backpage, the first to focus on the claim the site knowingly facilitated prostitution of underage girls.
"I have done a lot of self-healing," Jessika said. "I'm very confident with what I know about myself and what I've learned about myself, and it is something that you have to accept, you can't ever change it. I can't ever change it, but I can become better from it, and ... I'm OK with that."
Backpage.com operated as a website where people can sell cars, furniture and other items, but critics have said – and a Senate investigation concluded - the vast majority of the site's revenue came from its racy adult section, with categories like "escorts" and "body rubs" -- technically legal services that law enforcement described as thinly veiled codes for prostitution.
Federal authorities seized Backpage.com and its affiliated websites, according to a notice posted last week from the FBI and other law enforcement agencies. The notice did not detail the reason for the seizure but noted that Justice Department's Child Exploitation and Obscenity Section, as well as the offices of the Texas attorney general and California attorney general, were involved.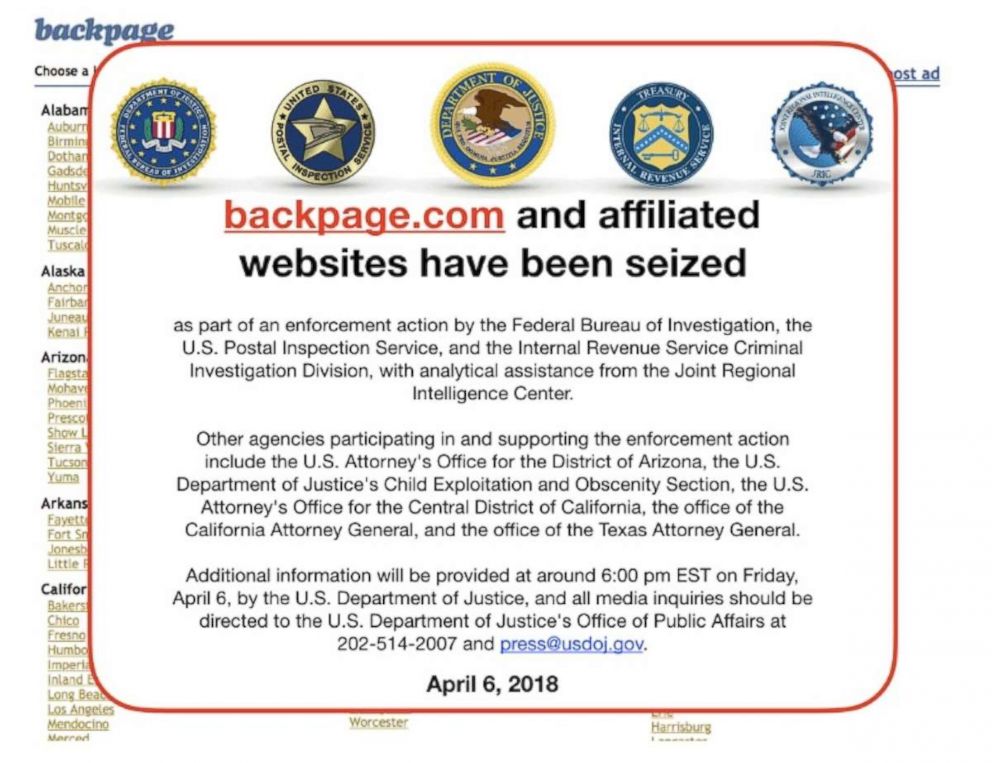 The U.S. Senate has been investigating underage trafficking on Backpage.com for years. In January 2017, the Senate Permanent Subcommittee on Investigations released a new report saying Backpage.com had knowingly facilitated underage sex trafficking on its site by actively editing ads posted in the "adult services" section.
The subcommittee found that Backpage.com was erasing words that would indicate underage trafficking. Through its automatic word filtering system, the site would erase terms like "Lolita," "Little Girl" and even "Amber Alert" from ads posted in the "adult" section, then post the "cleaned up" ads to the site.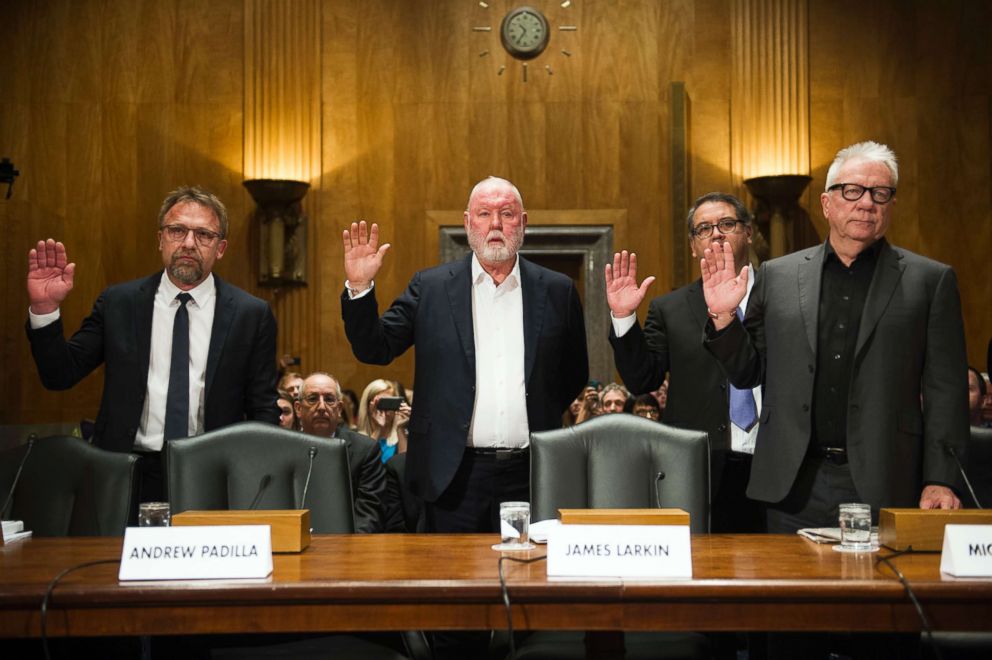 Jessika's parents testified at the January 2017 Senate hearing and have been by her side through every step of the way, fighting for the past seven years to get legislation passed to protect sex trafficking victims.
"I just couldn't hear the word 'no,' that this was not going to happen," Nacole said today. "For me, 'no' wasn't the right answer and just working that phone every day and calling our legislators ... we really we built an army, and it took everybody's voice to get this done."
Backpage.com has said its ads are constitutionally protected free speech. Its argument is based on the Communications Decency Act (CDA), which is a law that protects all internet hosting companies from being held legally responsible for what users post on their websites, including anything related to sex trafficking.
In the past, many women and girls who say they were trafficked on Backpage.com have tried suing the site, but nearly every lawsuit was dismissed under the CDA.
But the new law Trump signed today seeks to weaken this legal shield.
"That's what this legislation says, is that in the U.S. we do not sell our kids," Nacole said.
Backpage.com has repeatedly claimed that it was part of the solution, not the problem. The company told ABC News in a previous statement that it employs moderators who diligently screen ads to stop underage trafficking on its site. It added that it has voluntarily undertaken a multitiered "policing system to prohibit and report attempts at human exploitation and the advertisement of prostitution" that screens for words and phrases that might "suggest illegal activity."
The company also has said it actively cooperates with law enforcement and reports suspicious ads to the National Center for Missing and Exploited Children (NCMEC).
In 2012, Backpage's attorney told "Nightline" that "online human trafficking exists … and the best tools to fight it are online, and Backpage.com is currently one of the very best tools to fight it."
One former Backpage employee, who agreed to speak with "Nightline" last year under the condition of anonymity, said her job was to moderate ads to make sure they didn't contain pictures or certain terms indicating prostitution or underage trafficking.
"The way they described the job ... is that we would be monitoring ads that came through the site for our adult content section," she said. "The ads were basically, 'Hey come have a good time with honey' … 'no raincoats' would be code word for 'no condoms.'
"... These ads would be so cheap that they would post them constantly," she continued. "So if the ad did get deleted, they would take $5 and post five more ads of the same one. So it becomes really frustrating because you know you just deleted this ad and 10 minutes later, you're seeing it again."
CEO Carl Ferrer has declined "Nightline's" repeated requests for an interview, and when we tracked Ferrer to a classified ad industry conference in Amsterdam in 2016, he again refused to speak with us. Ferrer was not among the seven indicted last week but the initials "C.F." are referred to throughout the indictment.
ABC News legal analyst Sunny Hostin says, "It is noticeable that Carl Ferrer is not a named defendant in this indictment. But when the initials C.F. appear throughout the indictment and a lot of the information for this case seems to come from a C.F. that tells me that perhaps C.F. is a cooperator. Perhaps C.F. is an informant."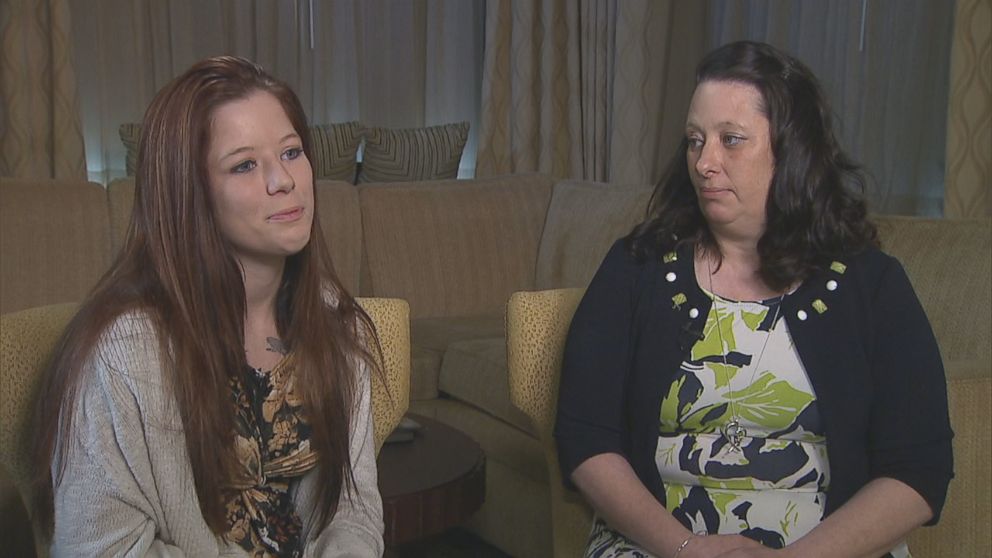 Today, after meeting with the president, Jessika said she finally felt her voice was heard, and she encouraged others not to give up in their fight to share their stories.
"Everybody's journey and recovery is so different," she said. "But ... don't give up on yourself, even you feel like everything is just caving in and falling down. Just, keep, keep pushing because you've already, you made it through probably one of the worst, traumatic experiences of your life.
"It's going to seem difficult and there is mountains to climb in your life, but just don't give up on yourself because you're totally worth it," she added.
ABC News' Jenna Millman and Jackie Jesko contributed to this report.