While campaigning in her district, the cops were called on a black lawmaker as she was meeting voters door to door.
Rep. Janelle Bynum represents the 51st District in the Oregon House of Representatives, which encompasses Clackamas County, where she was canvassing a neighborhood when the police were called Tuesday. The Democrat was 1.5 miles away from her own home at the time, she said.
Bynum told ABC News that upon being approached by the officer, she was in disbelief and just "wanted to know why I had triggered suspicion."
The officer mentioned that the caller was suspicious because she was spending a lot of time typing at the end of driveways, Bynum said.
"She is not in any business or has any badge or anything," the caller stated on the 911 call, adding that "she spends more time at the end of the driveway when people aren't home."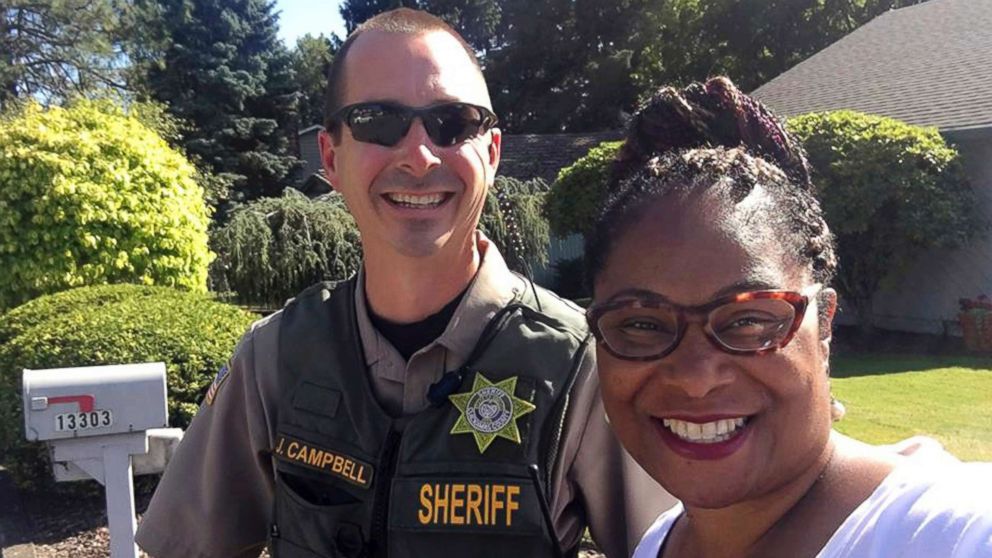 The typing, Bynum wrote in a Tuesday Facebook post, was just her "keeping account of what my community cares about!"
Bynum is running for her second term in office this fall and spends up to 30 hours every week campaigning by going door to door.
The deputy allowed Bynum to speak to the person who made the 911 call on the phone, she said, and the caller apologized. But the cell reception was poor so the conversation was broken and brief, she added.
Bynum told ABC News that she hit the "law enforcement lottery" with the deputy who responded to the 911 call, citing his professionalism and how he handled the situation.
"I was glad I got caught doing the right thing," she added.
Bynum said she took away from the experience an important lesson, emphasizing that it's important not to "assume anyone's intentions without talking to them first."
She said she doesn't fault the woman who called the cops on her because "we all want to feel safe," adding that "we each carry our own set of experiences when making a judgment call."
Overall, Bynum said she feels the best way forward is "to start talking to each other and stop assuming the worst in other people."