Woman who dated the dentist who was accused of killing his wife speaks out
"If I had known what was true, I would not have been with this person."
The woman who was dating a Colorado dentist at the time he was allegedly poisoning his wife to death spoke exclusively to ABC News about the case and maintains she had no idea James Craig had lied to her about his marital status during their dates.
Karin Cain told ABC News Chief National Correspondent Matt Gutman that she doesn't believe she was the motive behind Angela Craig's alleged poisoning because there was "no planning a future together" with James Craig. In fact, they had only been dating for three weeks and she said James Craig told her that he and his wife were not together.
"If I had known what was true, I would not have been with this person," Cain told ABC News.
Cain, who lives in Texas, said she is still trying to get her head around the entire case.
James Toliver Craig, 45, who is charged with first-degree murder, was arrested in March after his wife and the mother of his children died of apparent arsenic poisoning.
He's set to appear at a preliminary hearing on Wednesday.
Angela Craig, 43, was hospitalized three times over the span of 10 days. On March 15, when she was admitted to the hospital for the last time, she was put on a ventilator. Soon after, she was declared medically brain dead and taken off life support, officials said.
Angela Craig's sister told police that James Craig had multiple affairs with other women, according to the affidavit.
Cain said she met James Craig at a dentist conference in February. Cain was in the process of divorcing her husband and said that she and Craig spent time talking and texting and connecting.
Cain claimed Craig told her he was also deep in a divorce process with his wife, along with other things that weren't true.
"He told me...they hadn't been living together. He had an apartment," she said.
The two kept in contact after the conference ended.
Authorities allege that the dentist poisoned his wife's protein shakes.
In the weeks before Angela Craig died, James Craig allegedly used a computer at his dental practice to create a new email address and make online searches including: "How many grams of pure arsenic will kill a human" and "Is arsenic detectable in autopsy," according to the affidavit. He allegedly bought arsenic online on Feb. 23 and the shipment was delivered to his home on March 4, according to the affidavit.
Two days later, Angela Craig texted her husband saying she was dizzy and felt "drugged," the affidavit said. James Craig responded: "Given our history I know that must be triggering. Just for the record, I didn't drug you. I am super worried though."
Angela Craig's sister told investigators that her sister had disclosed to her several years earlier that she'd been drugged, allegedly by her husband.
When James Craig asked his wife if she'd eaten anything, she replied that she had her protein shake, according to the affidavit. Angela Craig was hospitalized for the first time and then treated and released.
While Angela Craig was hospitalized again from March 9 to March 14, James Craig allegedly ordered the highly lethal chemical compound potassium cyanide, which was delivered to his dental practice on March 13, according to the affidavit.
On March 15, when Angela Craig was hospitalized for the final time, one of James Craig's business partners told a nurse about the potassium cyanide delivery and how there was no need for it at their dental practice, prompting the nurse to contact police, according to the affidavit.
Cain claimed that she visited James Craig in Colorado around the time Angela Craig was hospitalized. During one of two dinners they had together, Cain said he looked stressed and anxious.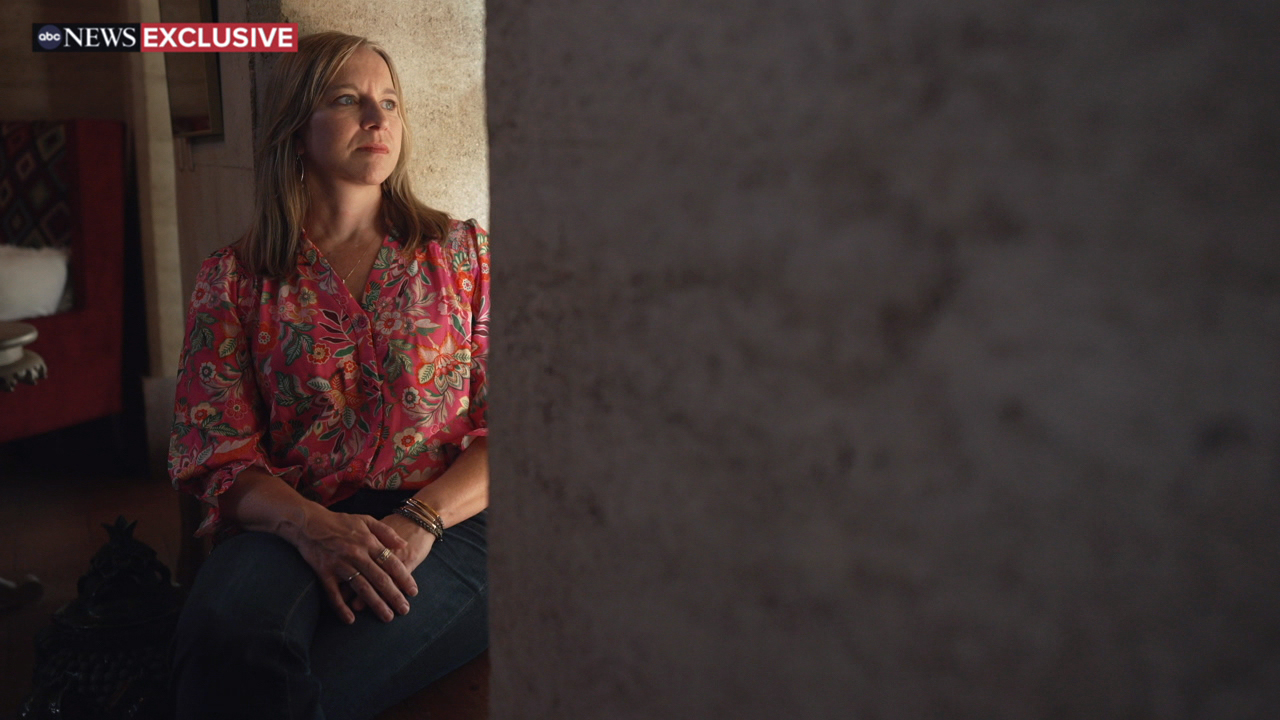 "It wasn't until the media started reporting on it that I realized the timeline was so tight, that it was two days after we had left that meeting," she said.
Cain said she never consummated the relationship and said she feels remorse for the victims and the family.
"I can't even imagine the loss of a family member and then to consider that it could be at the hands of someone that had been in the family for 25 years," she said.
ABC News' Mola Lenghi, Jenn Leong and Morgan Winsor contributed to this report.