— -- Rochelle Herman-Walrond couldn't believe what the world-famous Subway spokesman was telling her.
Herman-Walrond, a former journalist in Florida, became acquaintances with Jared Fogle – then a popular pitchman after his dramatic weight loss on the "Subway Diet" – about 10 years ago. The so-called Subway Guy regularly traveled for events and promotions related to healthy living.
But during one of Fogle's trips to Florida, she says, Fogle spoke to her about his sexual inclinations, his attraction to minors.
Herman-Walrond reported the conversation to authorities.
Herman-Walrond says additional conversations with Fogle followed over the course of four years, as she served as an informant, wearing a wire.
"He would tell me the ages he was interested, boy or girl," she told ABC News. "He indicated the fact that he has done it before and told me in gross detail what transpired."
While the FBI has not confirmed Herman-Walrond's account, court documents mention that witnesses in Florida, Georgia and Washington recorded conversations with Fogle regarding his desire to engage in sex acts with minors.
Fogle, 37, was silent Wednesday, appearing in court to face underage sex and child porn charges.
Court documents say that from 2007 to June of this year, Fogle allegedly used the Internet to arrange and travel to New York City to meet and have sex with underage girls, as well as receiving and distributing child pornography. He has agreed to plead guilty to Justice Department charges that he paid for sex with minors and received child pornography, his attorney Jeremy Margolis said.
"He will fully and completely acknowledge his responsibility for his wrongdoing," Margolis said.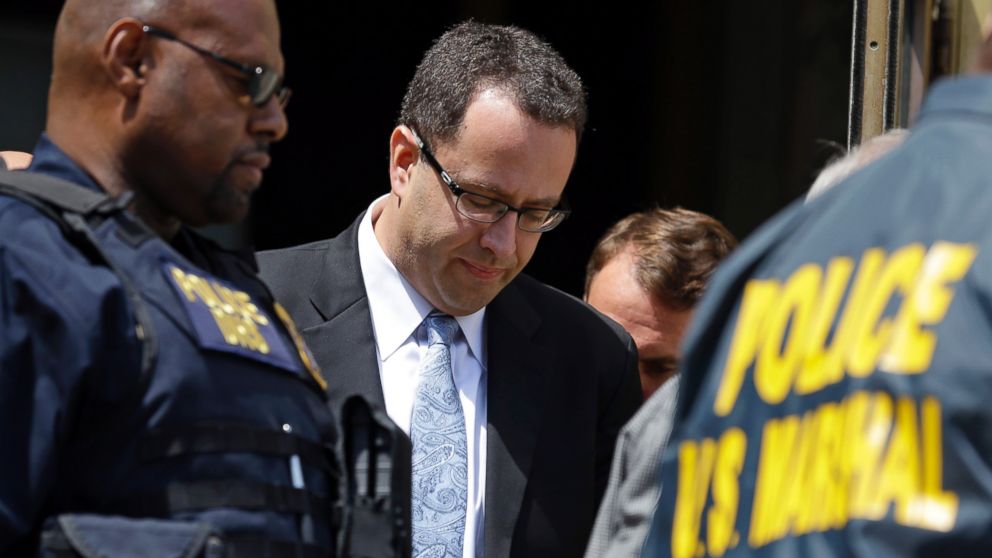 Court documents acknowledge 14 victims. The plea agreement provides $1.4 million in restitution to the victims, or $100,000 each.
Herman-Walrond fears that there are additional victims. "Their lives will never be the same," she said.
Russell Taylor, the former executive director of Fogle's charity devoted to children's health, The Jared Foundation, was named in the affidavit as a co-conspirator. Authorities alleged that Fogle "received from Taylor images and videos of nude or partially clothed minors engaging in sexually explicit conduct," and that Fogle knew the minors were under 18.
Taylor has been charged but has not entered a plea, the Justice Department said.
Subway suspended its relationship with Fogle after authorities raided his home in early July. He first appeared in Subway ads in 2000 after gaining national fame for losing weight by eating the chain's sandwiches. Subway said in a tweet Tuesday, "We no longer have a relationship with Jared and have no further comment."