Yale University needs more work to become "truly inclusive," a dean at the Ivy League school said after a white student there called police on a black classmate who had fallen asleep in their dormitory's common area.
"Incidents like that of last night remind us of the continued work needed to make Yale a truly inclusive place," Lynn Cooley, the dean of Yale's graduate school of arts and sciences, said in an email to students Tuesday.
The graduate student, Lolade Siyonbola, sparked outrage about racial profiling Monday after she posted a video of her extended interaction with campus police officers and the white student who called them.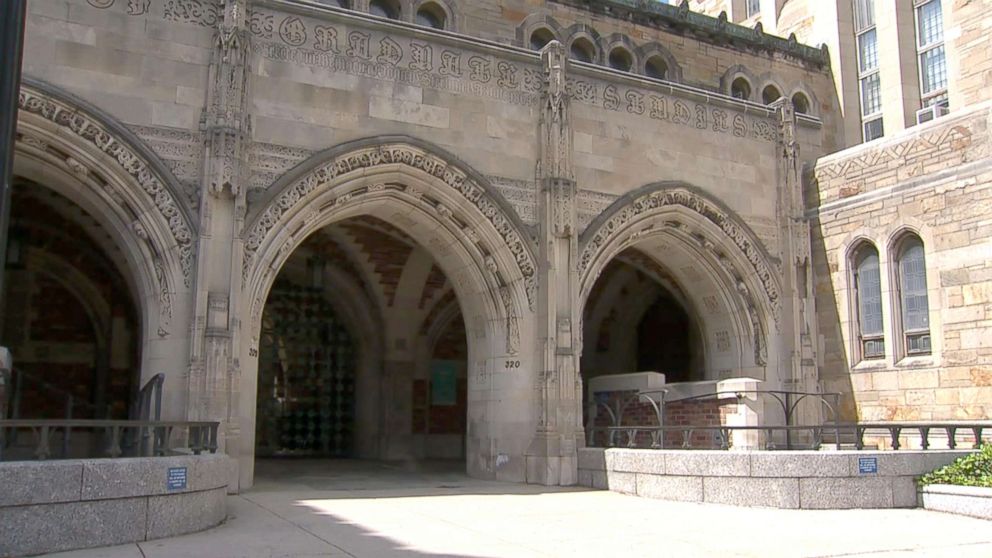 "I deserve to be here. I pay tuition like everybody else," Siyonbola, a 34-year-old graduate student in African studies, said after police asked her for identification. "I'm not going to justify my existence here.
"I really don't know if there's a justification for you actually being in the building," she said to the officers, after confirming her enrollment.
Siyonbola even unlocked her dorm-room door in front of the officers to show she lived there after they insisted on seeing her ID.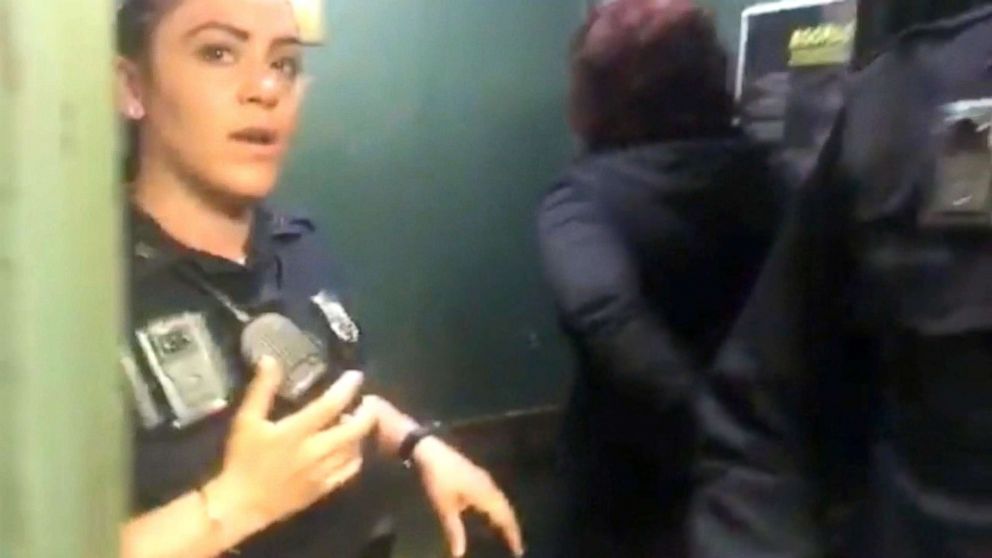 "We're in a Yale building and we need to make sure that you belong here," one officer said in the video.
The officers said the encounter lasted longer than expected because her name appears differently in the school's database.
In a statement to ABC News, Yale said it allows students to have their preferred name on their ID cards, which can differ from official records.
The school is also reviewing the telephone call to campus police and their response. Police "are trained on unconscious bias, de-escalation techniques, and problem solving, and seek to treat each individual with respect," according to the statement.
Siyonbola, who was questioned for nearly 20 minutes, said she had fallen asleep while working on a paper in a common room of her dorm. She told police that the female student who reported her suffered from mental illness and had called police on another student in the past.
Another black graduate student told ABC affiliate WTNH that the same woman called police on him about a month ago.
Reneson Jean-Louis told police the woman said to him at the time, "'You're making me uncomfortable. I don't feel safe around you. You're an intruder. You need to leave, you need to get out.'
"This is, again, a blatant case of racial profiling that needs to be addressed at Yale, university-wide," he added.
Dean Cooley said in her email that she's "committed to redoubling our efforts to build a supportive community in which all graduate students are empowered in their intellectual pursuits and professional goals within a welcoming environment."
In an email to students, Kim Goff-Crews, vice president for student Life, said officers "subsequently admonished the complaining student that the other student had every right to be present."
Yale still has "so much more to do," Goff-Crews said, adding that students can expect to see listening sessions scheduled "in the coming days and months."
The incident is the latest in a string of recent high-profile encounters involving black people who have been wrongfully reported.
Earlier this week, a group of black Airbnb renters in Southern California said they planned to sue the Rialto Police Department over how it responded to a 911 caller reporting a burglary at their rental location. A similar situation unfolded in downtown Philadelphia last month involving two black men at a Starbucks where a manager reported them because they'd hadn't purchased anything.
Siyonbola didn't immediately respond to social media requests for additional comment, but she wrote about the incident on her Facebook page Tuesday afternoon:
"Grateful for all the love, kind words and prayers, your support has been overwhelming. Black Yale community is beyond incredible and is taking good care of me. I know this incident is a drop in the bucket of trauma Black folk have endured since Day 1 America, and you all have stories. Share below if you feel led."