— -- From start to finish, many of this year's biggest news stories were centered around violence, terror threats or a general sense of fear.
The year began with a targeted terror strike in Paris and closed out with another planned attack in California, proving that threats around the globe remain an issue for all.
Domestically, mass shootings caused heartbreak and continuing the debate between those calling for stricter gun control and others arguing for the right to bear arms.
Here is a list of some of the biggest news stories of 2015.
Terror struck in Paris one week into the New Year when a group of men with extensive ties to terrorist organizations targeted the offices of a famed satirical newspaper. Two men shot their way into the offices of Charlie Hebdo while a third waited near the getaway car. The shooters forced their way into the publication's offices, killing a maintenance man and police bodyguard assigned to protect the editor after he received death threats. Once arriving at the office, they proceeded to kill nine others, mostly editorial staff gathered for their weekly meeting, injuring an additional 11. A faction of al Qaeda claimed responsibility.
The attacks continued in France for two more days, taking the lives of six others, including two police officers and four people held hostage at a kosher grocery store in Paris. The three perpetrators also died.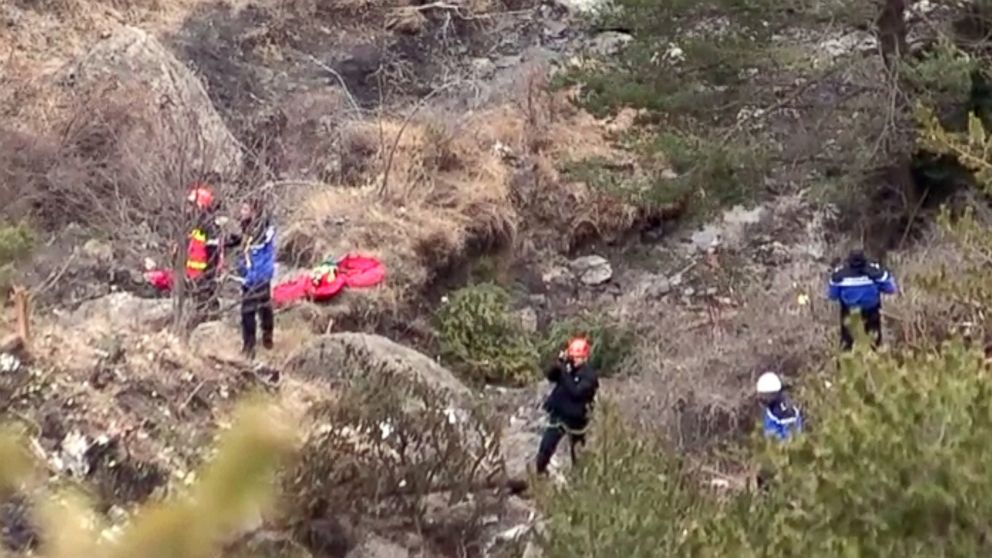 A major aviation mystery in 2015 differed from the series of crashes the previous year in that the plane's recording device led investigators to a suspect shortly after the deadly crash: the co-pilot. The recording from inside the cockpit of Germanwings Flight 9525 during the March 24 flight from Barcelona to Dusseldorf indicated that co-pilot Andreas Lubitz locked the lead pilot out of the cockpit during a break and proceeded to direct the plane toward the mountains of the French Alps, killing all 150 passengers and crew on board.
"The intention was to destroy the plane," Brice Robin, the public prosecutor of Marseille, said during the investigation.
3. Deaths by Police Officers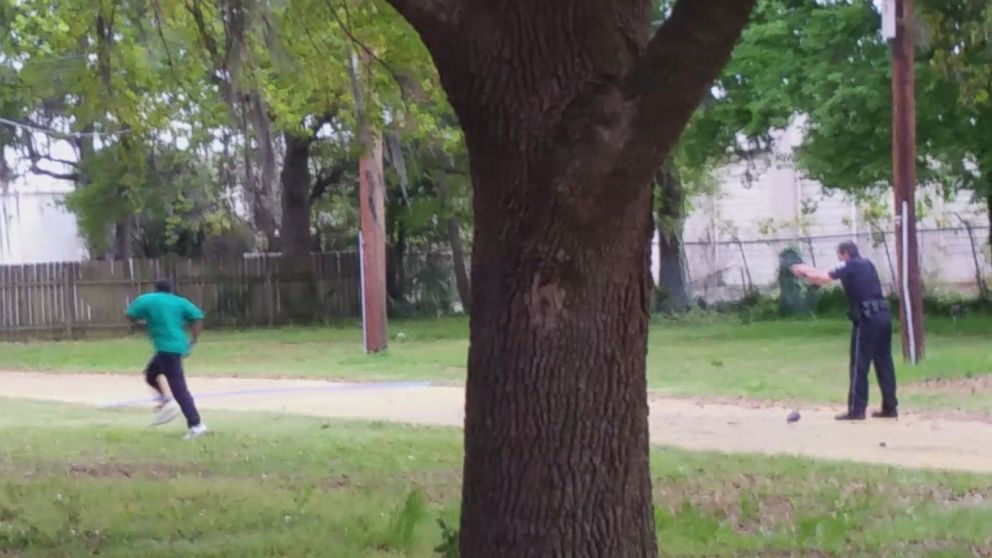 The acquittal of George Zimmerman in the shooting death of teenager Trayvon Martin led to the creation of #BlackLivesMatter in 2013, and the deaths of Michael Brown and Eric Garner among others by police officers in Missouri and New York, respectively, carried the outrage through 2014. It was the deaths of Walter Scott and Freddie Gray, both at the hands of police officers, that fueled the outcry in 2015. Scott was fatally shot by a police officer following a traffic stop in South Carolina on April 4. Footage of the incident was recorded by a bystander that appeared to show Scott, who was unarmed, running away from the officer, identified later as Michael Slager. Slager was arrested three days after Scott's death and charged with murder. His attorney says that Slager insists he is not guilty.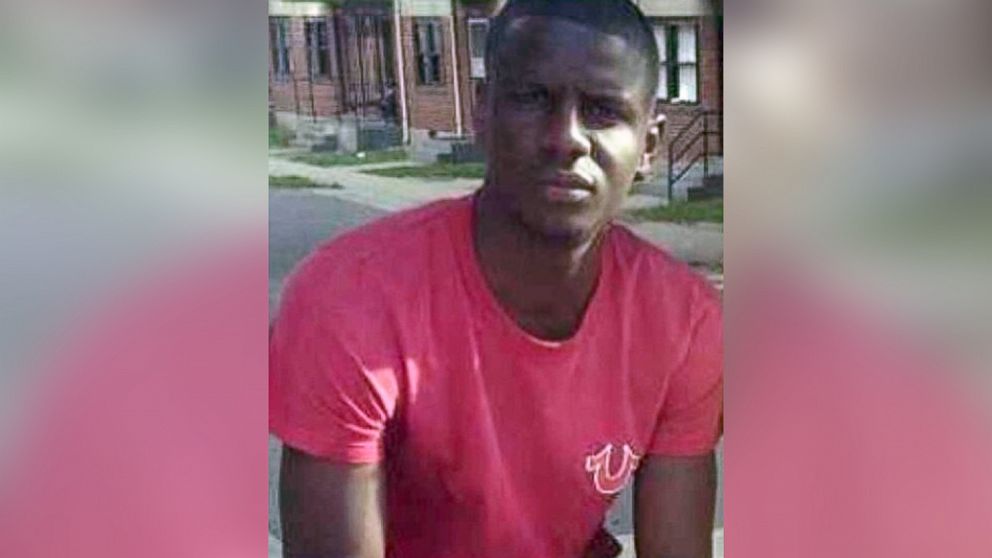 Just over a week later, in Baltimore, a man named Freddie Gray was picked up by police and put in a police transport vehicle without being properly strapped in. He suffered spinal injuries during the ride, which led to his death. Protests, some of them violent, erupted across Baltimore. After Gray's death was ruled a homicide on May 1, six police officers were charged in connection to his death. All have pleaded not guilty. The first officer's trial just concluded with a hung jury. A retrial is set for next June, after the other five officers are tried.
Chicago police also came under scrutiny for alleged misuse of force this year after footage of an October 2014 fatal shooting by police was released in November of this year following a court order. The video showed 17-year-old Laquan McDonald being hit 16 times. The officer involved in that shooting, Jason Van Dyke, was charged with his murder and has pleaded not guilty. Public criticism of the way authorities handled this case resulted in the firing of Chicago's police superintendent, and a public apology from Mayor Rahm Emanuel.
4. Amtrak Train Crash
A train derailment in Philadelphia killed eight and injured more than 200 Amtrak passengers in May after the Northeast Regional train sped around a curve and went off the track. The train's engineer. who survived, could not explain what caused the deadly crash. The National Transportation Safety Board led the investigation into the accident and determined that the train accelerated before the crash and had been traveling in excess of 100 mph, which was more than twice the speed limit for that area of the track.
5. Prison Escape in New York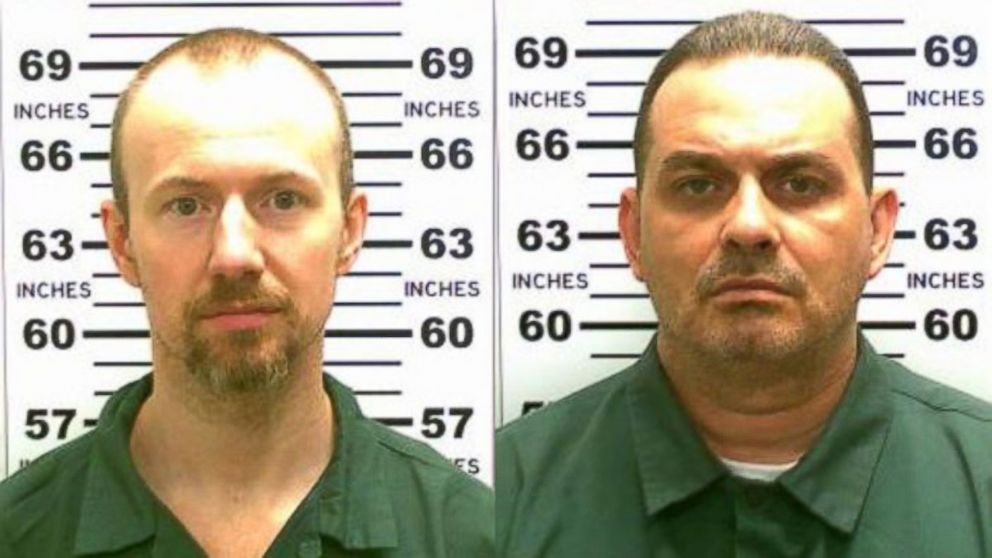 One of the biggest stories of the summer seemed like something straight out of a Hollywood movie. It involved two prisoners, a sexual liaison with a prison worker who smuggled tools hidden in frozen meat and a midnight escape with a smiley-faced getaway note. David Sweat and Richard Matt, both convicted murderers, escaped from the maximum security Clinton Correctional Facility in upstate New York on June 6, crawling out of sewage pipes and digging through cell walls a la "The Shawshank Redemption."
A huge manhunt took place over much of northern New York for the next three weeks. Law enforcement officers shot and killed Matt on June 26. They found Sweat two days later; in November, he pleaded guilty to all charges related to his escape.
The prison seamstress, Joyce Mitchell, was arrested and admitted to having had a sexual relationship with Matt, along with providing the tools. She was sentenced to up to 7 years in prison. Corrections officer Gene Palmer was charged with assisting the pair of inmates to escape. He has pleaded not guilty and is awaiting trial.
6. Charleston Church Shooting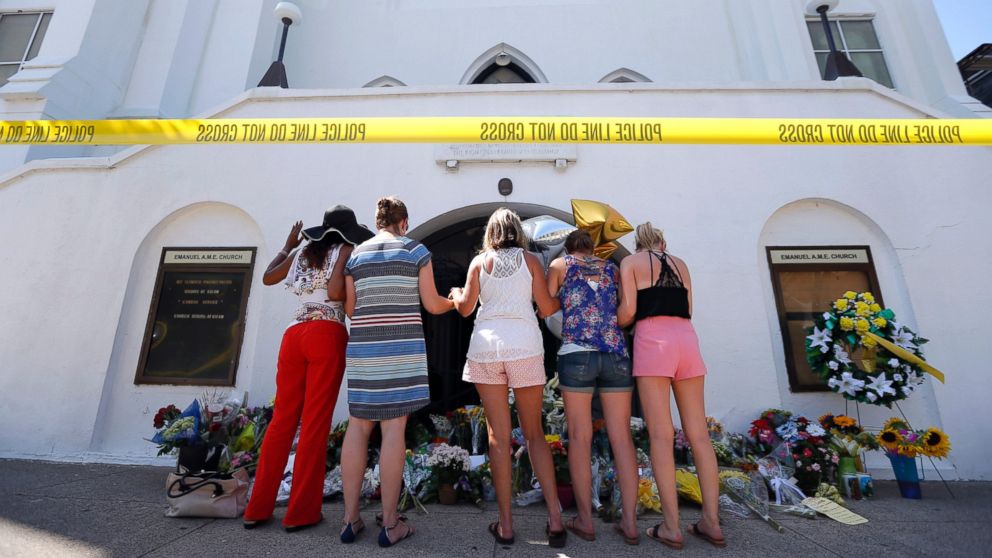 One of this year's deadliest mass shootings struck a particularly heartbreaking chord because of its location: inside a church. The shooting at Charleston's historic Emanuel AME Church in June caused national mourning and outrage, after a 21-year-old, reportedly with white supremacist beliefs, attended a Bible study session at the famed predominantly African-American church before allegedly opening fire on the group. The accused shooter, Dylann Roof, was apprehended the morning after the June 17 attack and is awaiting trial on 33 counts, including murder and firearms charges, as well as federal hate crime charges. The judge entered a not guilty plea on his behalf.
The shooting and Roof's purported racist beliefs prompted a debate over the state's continued use of the Confederate Battle Flag at South Carolina's Capitol. After heated debate, the state legislature voted to have the flag taken down. It will be exhibited at a nearby museum.
7. On-Air Shooting in Virginia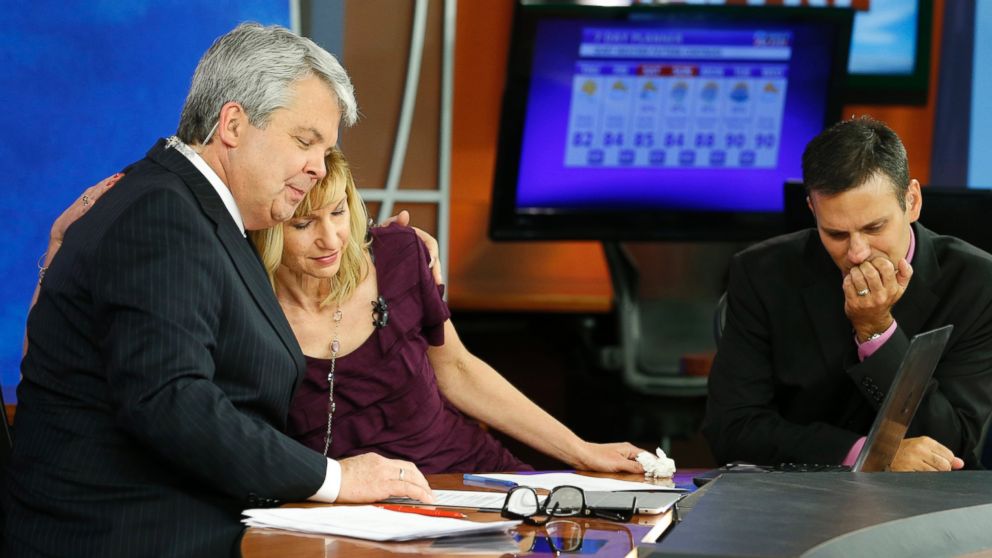 The gunman in another tragic shooting claimed it was the racism of the Charleston church shooting that prompted him to create a scene of carnage in the late summer. Vester Lee Flanagan, a disgruntled former news anchor, shot two of his former colleagues while they were on the air on location for a Roanoke, Virginia, TV station. The Aug. 26 shooting left reporter Alison Parker and cameraman Adam Ward dead. Flanagan later posted a video on social media of the shooting that he appeared to have filmed during the attack using a portable camera. He also sent a manifesto and called ABC News after the shooting. He shot himself to death during a car chase with police later that day.
8. Major Murder Trials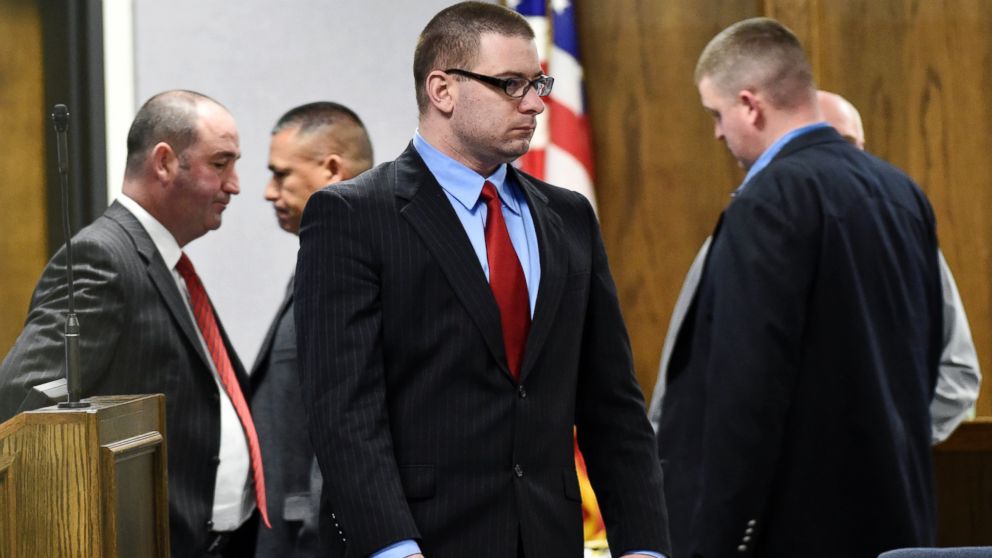 Four of the biggest trials of the year all resulted in guilty verdicts and one of those murderers now faces a death sentence. The first verdict came in February when Eddie Ray Routh was found guilty of killing "American Sniper" Chris Kyle and his friend Chad Littlefield. Though Kyle was well-known before the trial because of his bestselling book, the case gained even more national attention when his biopic came out just over a month before the trial started. Routh received a sentence of life without parole. He has filed a notice of appeal.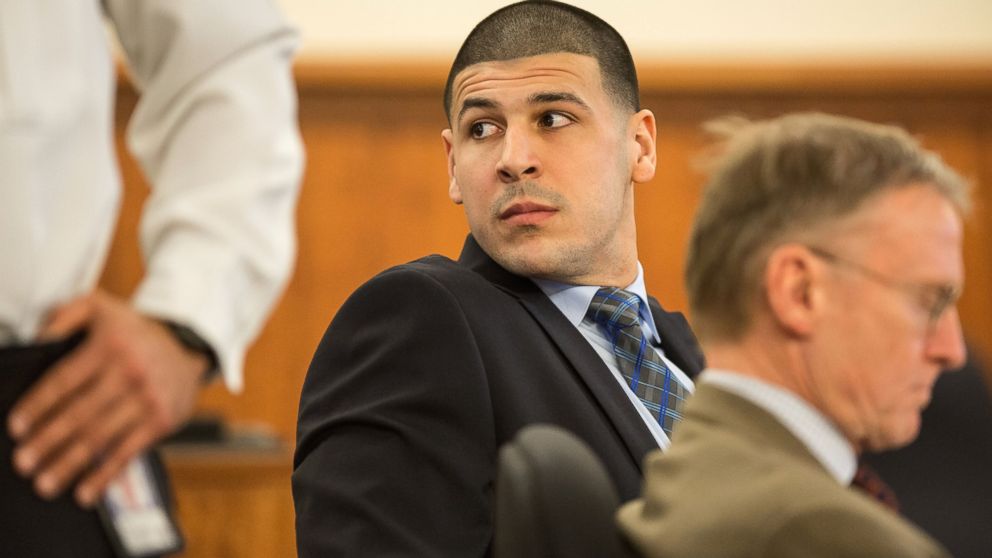 Former New England Patriots star Aaron Hernandez was found guilty in April and sentenced to life in prison without parole after killing Odin Lloyd, who was dating Hernandez' fiancee's sister. The case turned into a family drama as both Hernandez's fiancee, who was granted immunity for her testimony, and her sister took turns on the witness stand. His appeal is underway.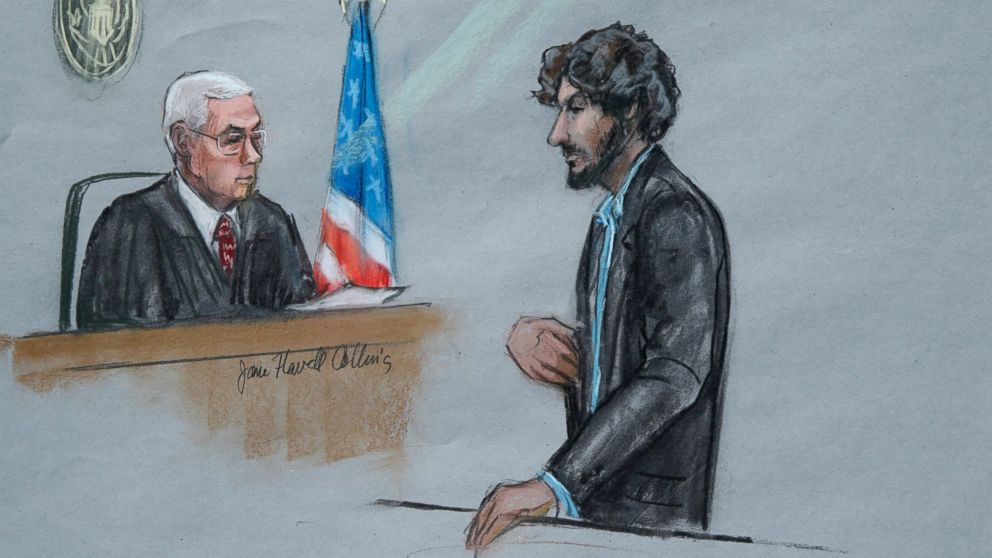 In another case, Dzhokhar Tsarnaev, the surviving brother of a pair of siblings, was found guilty in April of all 30 charges that he faced in connection to the 2013 Boston Marathon bombing and his ensuing flight from police, which included the killing of an MIT police officer. One month later, he was sentenced to death after the conclusion of the penalty phase of his trial. The first of many expected appeals is underway.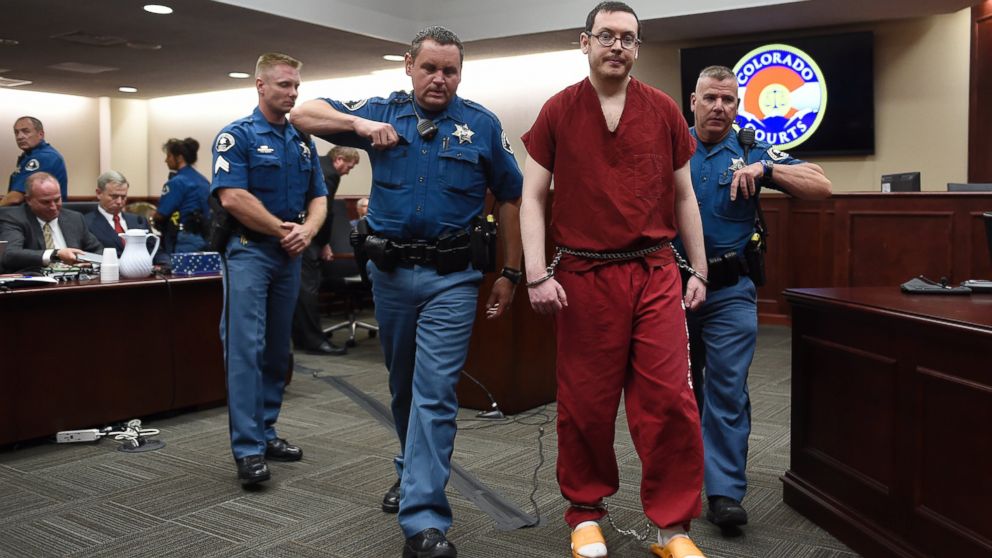 James Holmes, the shooter who opened fire inside a movie theater in Aurora, Colorado in 2012, was found guilty in July of killing 12 people in the rampage and injuring 70 others. While it took jurors only 12 hours to find him guilty, they were unable to reach a unanimous decision when it came to the penalty phase so he was spared the death penalty and sentenced in August to one life sentence for each life he took, plus 3,138 years for the attempted murders, without the possibility of parole. He has not appealed.
9. European Refugee Crisis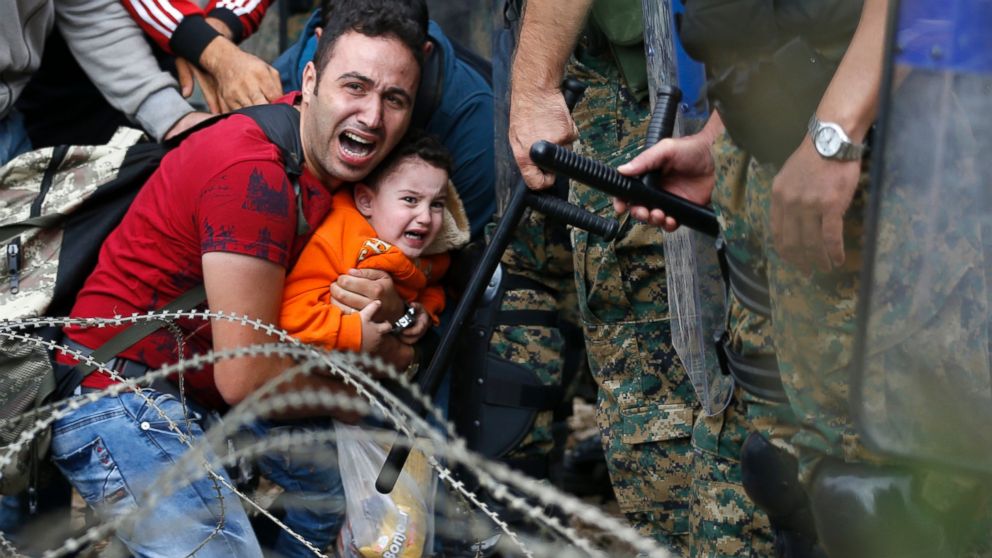 Tens of thousands of people fleeing war-torn Syria and other areas in the Middle East and Africa spent much of this summer making the laborious, and dangerous, trek through Europe toward countries including Germany and Sweden in hopes of finding asylum. The influx of refugee families prompted international disputes and policy shifts as countries such as Hungary started to close some of their borders and put up fences with razor wire to prevent people from entering. President Obama's plan to allow 10,000 Syrian refugees into the United States met with stiff resistance from some House Republicans who have called for stricter certifications that none of the immigrants poses a security risk.
10. Same-Sex Marriage Debate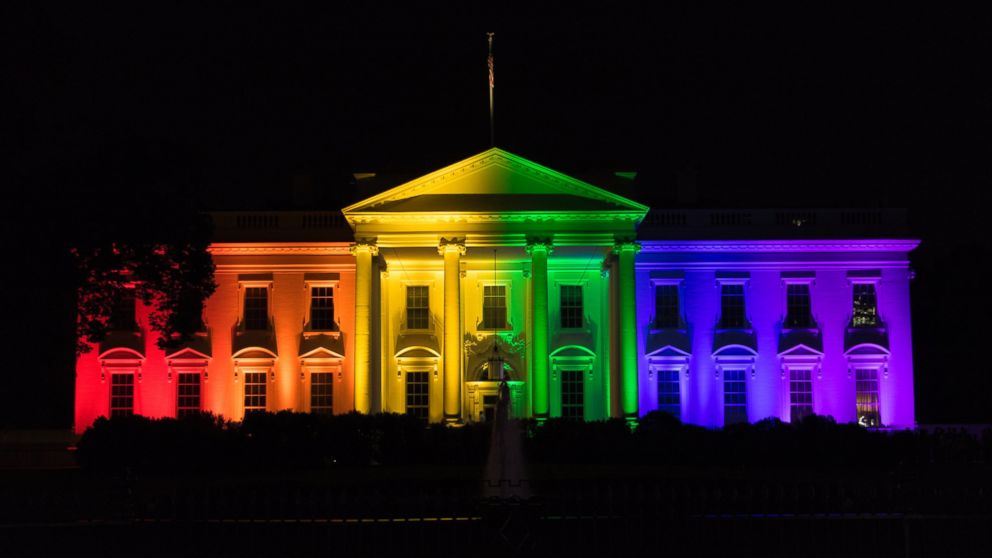 The Supreme Court made a landmark decision in June, voting to allow same-sex couples to marry nationwide. The 5-4 decision was praised by many, including President Obama, who called it a "victory for America."But not everyone was pleased with the decision. A county clerk in Kentucky became a touchstone for the national debate after she claimed it was against her religious beliefs to issue marriage licenses to same-sex couples. Kim Davis was jailed for nearly a week for defying a judge's order to issue any marriage licenses in Rowan County.
11. Pope Francis Visits the US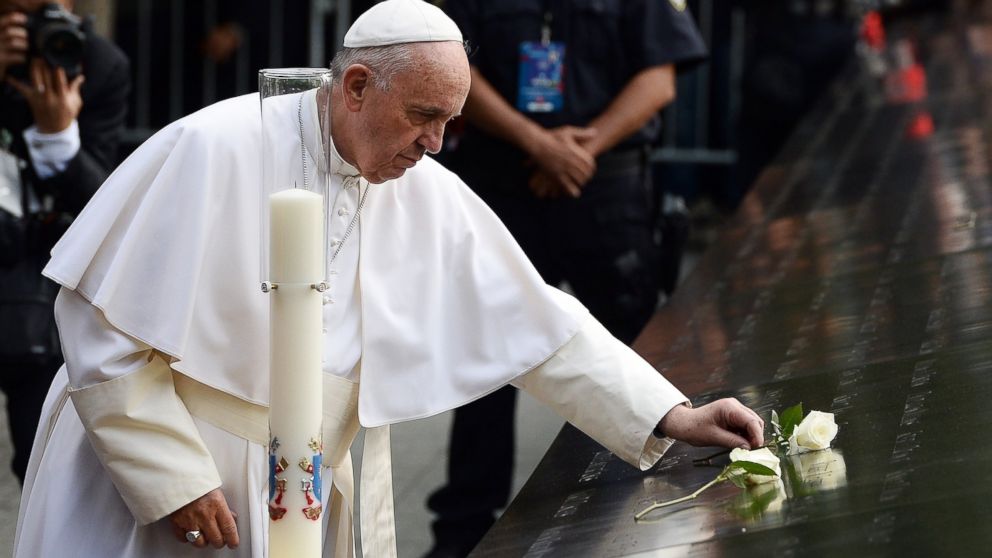 One of the biggest moments of national excitement came when Pope Francis made his inaugural visit to the United States, sweeping the country up in a serious case of Pope-mania. His visit started in Washington, D.C., after a trip to Cuba, and he went on to visit New York and Philadelphia before returning to the Vatican. Some of the highlights of the trip included a historic address to Congress, frequent rides in his Fiat and a particularly memorable moment shared with a baby girl dressed up like a pope.
12. Another Terror Attack in Paris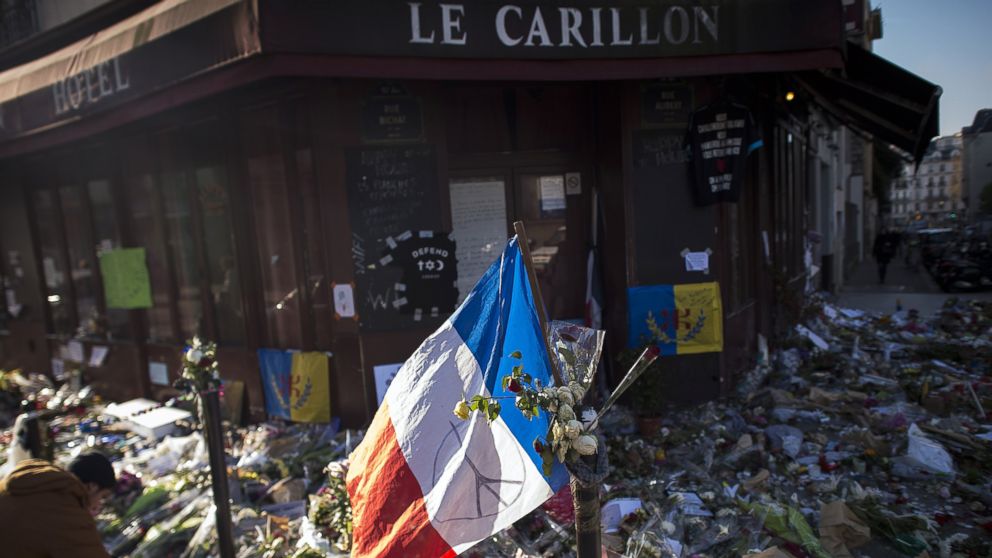 A series of coordinated terror attacks struck fear through the heart of the French capital on Friday Nov. 13. A combination of shooters and men wearing explosive vests targeted a football stadium, restaurants and a concert venue that evening, leaving 130 people dead.
French officials determined that the attackers had ties to ISIS, which has claimed responsibility. The alleged ringleader of the attacks was killed five days later when authorities raided his apartment in the northern Paris suburb of Saint-Denis. An international manhunt is still underway at this time for at least one other suspect.
This year has been rife with terror attacks and thwarted incidents in France, starting with the Charlie Hebdo attacks in January but followed by at least two other incidents that were stopped before the casualty count jumped. One occurred in April, when a man suspected of planning an "imminent" attack in and around Paris was taken into custody after allegedly randomly killing a woman but also shooting himself, prompting him to call for an ambulance. Then in August, three American friends on vacation – Anthony Sadler, Alek Skarlatos, and Spencer Stone – helped thwart a would-be attacker on a train heading to Paris from Amsterdam.
13. Mass shootings (Roseburg, Lafayette, Chattanooga, Planned Parenthood, San Bernardino)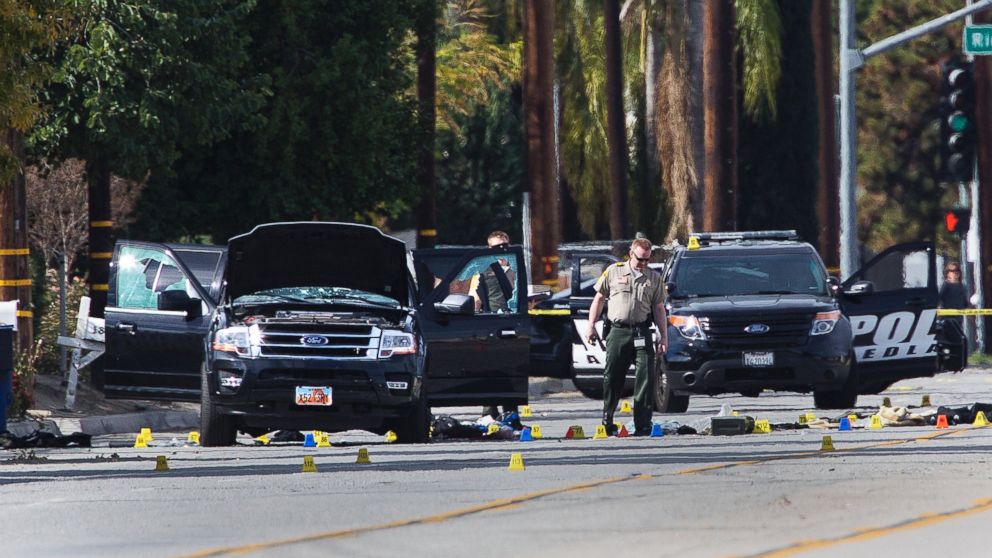 From a college campus in Roseburg, Oregon, where 10 people were killed, or a military recruiting office in Chattanooga, Tennessee, where five people died, to a Planned Parenthood clinic in Colorado Springs, Colorado, that left three dead, shootings were an all-too-familiar occurrence in this calendar year. The deadliest came on Dec. 2 in San Bernardino, California, where it's alleged that a married couple opened fire at the Inland Regional Center during a Department of Public Health conference and holiday luncheon.
The San Bernardino shooting marked at least the 57th mass shooting this year where three or more people were killed, according to an ABC News analysis.
Editor's Note: This story originally reported incorrectly on Dec. 28 that Chicago police officer Jason Van Dyke had entered a not guilty plea when he had not. Van Dyke entered the not guilty plea on Dec. 29.