Law enforcement officials swooped in on a Las Vegas pharmacy this morning to serve a search warrant and a notice of inspection in connection with their ongoing hunt for evidence linking Dr. Conrad Murray to the death of pop superstar Michael Jackson, ABC News has learned.
Federal Drug Enforcement Administration agents, DEA Diversion unit inspectors and LAPD investigators were all involved in the actions, which will include an audit of the pharmacy's inventory as well as the collection of documents, records and other evidence.
According to law enforcement officials familiar with the investigation, the warrant was issued "for items of interest in a criminal investigation" because evidence already obtained allegedly suggests that Murray obtained both regulated and unregulated drugs from Applied Pharmacy Services, 6370 West Flamingo #1, Las Vegas.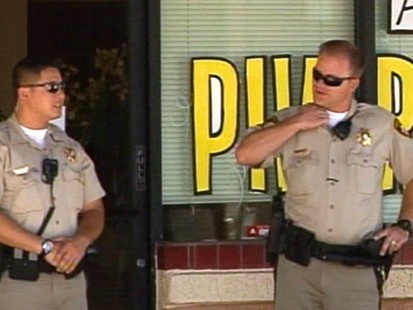 According to those same officials, the notice of inspection was served so that investigators could audit the pharmacy's inventory and verify its records.
Dr. Murray's actions immediately before and after Jackson's death, as well as medications he may have prescribed, have been at the center of the probe since shortly after it was begun by the Los Angeles Police Department Robbery and Homicide Division following Michael Jackson's death June 25.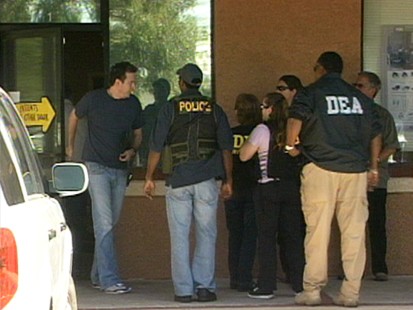 ABC News has reported that law enorcement sources say the powerful anesthetic propofol was a "contributing factor" to Jackson's death and that several other sedatives or anti anxiety medications were found in Jackson's system. ABC News has also reported that, according to law enforcement sources, Jackson was addicted to Oxycontin and Demerol.
Michael Jackson Drug Probe Continues
As many as six other doctors are also subjects of the investigation, and their documents and records are being examined in connection with prescription medicines provided to Jackson. That portion of the probe is ongoing, officials tell ABC News.