With General Motors cruising toward a Monday bankruptcy filing, a flurry of last-minute deals are being made to speed the company's road through Chapter 11 protection.
Today, GM's creditors faced a 5 p.m. ET deadline to accept a plan that would give them pennies on the dollar for the billions they loaned the automaker. Those who reject the offer would risk getting nothing in bankruptcy court.
"It'll probably be the most difficult situation for [the bankruptcy court] to evaluate," said auto analyst Laurie Harbour-Felax. "What is the right number to give these bondholders in order to allow GM to come out a new and emerged company?"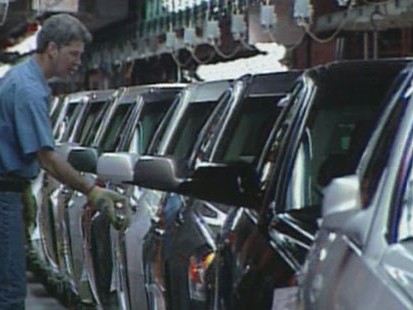 Earlier, GM sold off part of its European arm and finalized an agreement with the United Auto Workers. The UAW agreed to cuts in pay and benefits that could save the company more than a billion dollars a year.
UAW member Frank Warren, who retired from GM after more than three decades at a Michigan plant, worries the cuts will continue.
"Am I going to lose my pension one day?" said Warren. "There's almost a sense of hopelessness."
A long, drawn-out bankruptcy could be crippling for GM, alienating car buyers and starving parts suppliers.
The revamped version of GM that's expected to emerge from Chapter 11 bankruptcy will be more than just a smaller version of the old company. Everything from its cost structure, to its product line and corporate culture will undergo a massive makeover.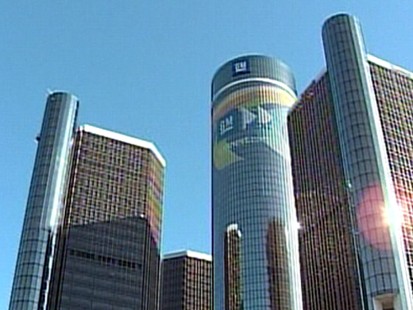 Many longtime GM brands
, such as Pontiac, Saturn, Saab and Hummer, will get the ax -- allowing the company to better invest in surviving brands and smaller cars.
"Getting rid of a lot of their cars, they should be in a better position to make money on all the vehicles they make," said Neal Boudette, Detroit bureau chief for The Wall Street Journal.
And while most GM vehicles -- including the next-generation of compacts -- will continue to be made with union labor, as many as one-in-five cars sold in the in the U.S. will now be made overseas.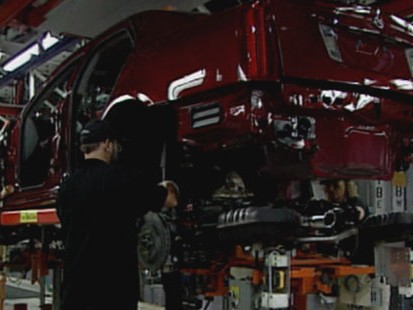 "There is no excuse here for these companies not to build in this country, and we are going to remind them of it every day," said Ron Gettelfinger, president of the United Auto Workers (UAW) union.
Workers once nicknamed the company "Generous Motors" for their severance and health packages, but GM's decision to move factories overseas speaks to a larger trend of concessions on the part of labor.
As a move to remove labor costs, the UAW union agreed Friday to deep cuts in workforce, pay and benefits. Workers' health-care trust will now reluctantly be tied to GM stock -- rising and falling with the market. The deal will save GM $1.3 billion per year.
"It's a tough pill to swallow for, you know, for the workers, for the retiree, for everybody you know," said Jeff Manning, president of the UAW Local 31.
GM's agreement with labor comes days before the government deadline Monday for the automaker to successfully restructure or file for bankruptcy protection.
GM's Road to Chapter 11 May Mirror Chrysler's
GM's road through Chapter 11 bankruptcy will likely be similar to Chrysler's, which went under last month. A bankruptcy judge is expected to rule Monday, if Chrysler can move ahead on a plan to sell the majority stake in the company to a group led by Italian carmaker Fiat.
"This is a very fundamental restructuring, and you will see I think emerging from this a very different Chrysler," said Jeremy Anwyl, CEO of Edmunds.com, which provides automotive information via its Web sites.
Uncle Sam will be behind the wheel of the new GM, with the government taking control of nearly three-quarters of the company. Though the UAW and GM's bondholders will hold the rest of the pie, many consider the move is a risky investment for taxpayers.
The Obama administration hopes to recoup most of its $50 billion investment in GM in five years. Earlier this month, President Obama expressed confidence that GM's reorganization would be successful.
"Ultimately, I think that GM is going to be a strong company and we are going to be pulling out as soon as the economy recovers and they've completed their restructuring," Obama said in an interview with C-SPAN.
But with the weak economy and rising gas prices, many experts question whether the lengths GM will have to go to attract consumers can amount to a successful business model.
"They're going to have to price the product low enough to entice buyers to come back in. Unfortunately, that is not the road to a profitable automaker," said Joe Wiesenfelder, senior producer at Cars.com.
And some economists warn that initiatives that the government supports, such as more fuel-efficient vehicles and higher wages, could hurt GM's bottom line.
"The government can get it wrong by the wages it pays, where it decides to put the jobs and plants, by the kinds of cars that it chooses for the companies to make. All of these things will be influenced by politics," said Peter Morici, a professor at the University of Maryland.
For a company used to doing things its way, the prospects of bankruptcy are sobering. GM once owned half the U.S. auto market and now will be lucky to capture 20 percent.
"GM was the largest automaker in the world for 77 years in a row. It no longer is," the WSJ's Bourdette said. "It probably never will be again."
The new GM could emerge from bankruptcy in as little as 30 days, but it could take years to gauge whether it's successful.
ABC News' John Hendren contributed to this report.