Were you among the throngs mobbing the malls this past weekend in search of holiday sales? Or are you the type to stay home instead, preferring the click clack of your keyboard to the din of Christmas music and ringing cash registers?
If you chose the latter, you're in good company. According to the online tracking firm comScore, holiday shoppers spent $10.57 billion online this month, up 3 percent compared with last year. On Black Friday alone -- the Friday after Thanksgiving -- this year's online sales totaled $595 million, up 11 percent over last year.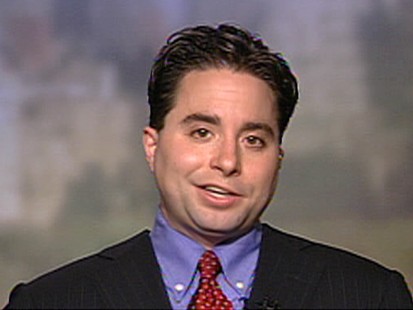 Are you using Facebook or Twitter to find hot holiday deals? Share your story with ABC News.
Consumers were even shopping online on Thanksgiving day itself, said Marshal Cohen, chief industry analyst at New York retail consulting firm NPD Group.
"Consumers were waking up early, going online, getting deals, even before they stuffed the turkey," he said.
If you're just starting your online shopping now, don't worry -- it's not too late to take advantage of holiday deals. Today is, after all, Cyber Monday, when retailers hope Americans returning to work after the long holiday weekend will take at least some time out of their day to surf the Web for online bargains.
Here are among the deals available right now:
Amazon.com: The Kindle Wireless Reading Device features a 6-inch display and is available on Amazon.com for $259.
BestBuy.com: Discounts include:
$250 off a Garmin nüvi 765T GPS Receiver
$103.99 off a Samsung 22-inch 720p LCD HDTV
$75 off a JBL HD clock raido for iPod.
$65 off a Sony Walkman 4GB video and MP3 player
Dell.com: The Inspiron 17 Dell laptop is for sale for $799, $534 less than its starting price. The Inspiron 15 is available for $449, nearly $300 less than its original price.
eToys.com: Discounts are available of between 10 to 20 percent depending on total purchase.
Ice.com: A 4-carat blue topaz, sapphire and diamond 14K white gold ring is for sale for $225.
Macys.com: The department store's online discounts and sales include:
Analon Classic 10-Piece Cookware Set: $129.99
24-piece Room in a Bag (bedding): $99.99
Select women's coats: 50 percent off
Kenneth Cole Pea Coat (for men): $69.99
14K white gold aquamarine and diamond accent ring: $199
Newegg.com: A Samsung Blu-Ray Disk Player at $149.99, $50 off its original price.
Kohls.com: The department store's online discounts include:
Diamond jewelry: 60 percent off
Watches: 30 to 50 percent off
Toys: 30 to 40 percent off
Sharper Image electronics: 10 to 50 percent off
Coats and Sweaters: 30 to 50 percent off
Boots: 50 percent off
Kitchen electrics: 33 to 50 percent off
SaksFifthAvenue.com: Discounts of up to 40 percent on women's apparel and up to 25 percent off men's items.
Sears.com: The department store's online discounts include:
Women's Outerwear: up to 60 percent off
Toys: up to 40 percent off
Appliances: 15 percent off
Fine Jewelry: 15 percent off
Vacuums & floorcare: 10 percent off
TVs: Sales include a Panasonic 54 Inch Viera S1 Series 1080p Plasma HDTV for $1099.99. Its original price is listed at $1799.
ToysRus.com: Discounts of up to 60 percent on over 100 online-only deals.