There's still no end in sight for the catastrophic oil leak in the Gulf of Mexico. But increasingly there appears to be one for the corporation responsible for it.
Several analysts have said this week that BP's existence is in jeopardy. Shareholders, meanwhile, continue to stampede toward the exits, though the stock rose in London Friday on news that BP officials are "confident" the latest cap will at least stem some of the oil.
But in a widely circulated research note, London-based Abuthnot analyst Dougie Youngson wrote earlier this week: "The key question now is whether BP, and not just BP CEO Tony Hayward, can survive."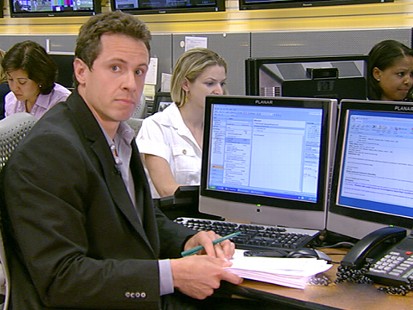 Lysle Brinker, co-head of the equity department at IHS Herold, agreed that the oil giant is staggering. "In any scenario, from worst case to best case, there is a strong likelihood that BP will emerge from this situation with a much changed corporate and ownership structure than it had before," Brinker said. "You can't rule out bankruptcy or a takeover, but we think it is more likely that to compete going forward BP will need to take on some form of minority equity partner. A closer relationship with a large national oil company, possibly of Chinese origin, is a percentage-play scenario."
Most analysts, including those at the global banking behemoth Barclays Capital, steadfastly rejected the notion that BP could be toast, with some industry players even viewing BP's shares as attractive and already priced to reflect worst-case liability costs.
Shares Shredded, Again
But after shares of BP got torched for a third straight day in London on Thursday, takeover talk returned to the markets. BP shares have now lost nearly $60 billion in value since the oil rig explosion in April that caused the epic environmental disaster. About half of the BP drop has happened this past week.
BP's liabilities are likely to exceed $20 billion – factoring in the Justice Department's criminal probe , which could bring heavy fines, as well as a gusher of class-action lawsuits. Some estimates have reached as high as $40 billion, and are based on assumptions that the leak contuinues through the end of the summer, possibly worsened by hurricanes. The latest effort to contain the leak was said to be progressing well, the Coast Guard said.
Emergency Shareholder Meeting Set
Brinker said it's unlikely another western oil company, such as Exxon Mobil or Shell, would attempt to takeover BP because of the daunting and uncertain liability questions, and also because of antitrust laws. But BP and other Western oil companies have already been facing intense, possibly game-changing competitive pressures from Chinese oil companies, such as PetroChina and Sinopec, which are mainly government-owned.
"Before the spill, these nationalized companies were challenging Western companies for access to oil fields and resources and transforming the industry," Brinker said.
BP's Hayward reportedly will be holding an emergency meeting of shareholders Friday to alleviate concerns and stress a balance sheet said to be in the neighborhood of $100 billion.